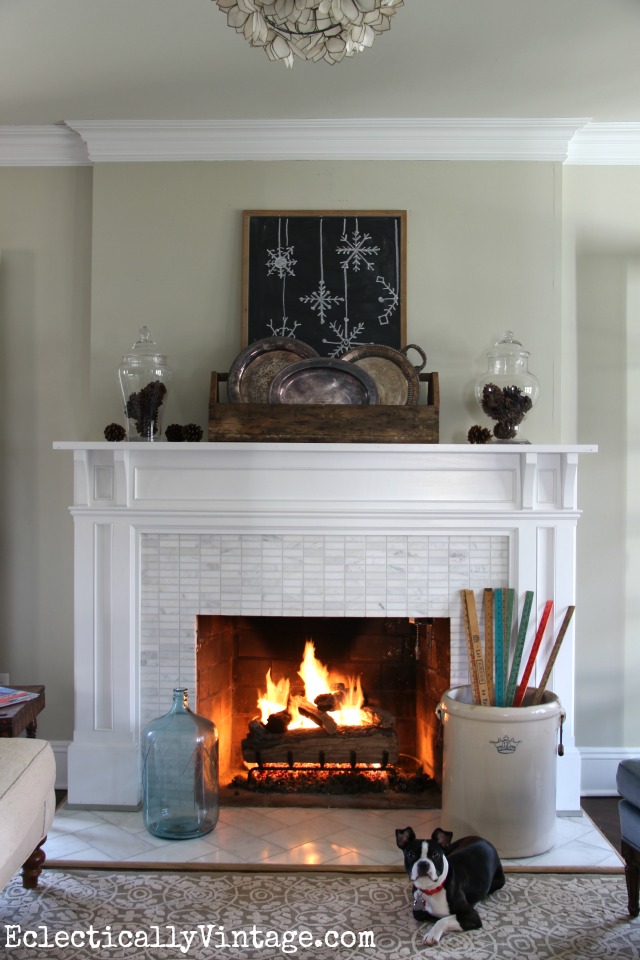 I'm exhausted.
Too many trees, tinsel, garland, wreaths, ornaments (you get the idea) to pack away.
When the last box was finally hauled down to the basement, I was confronted with a blank, empty, barren mantel.
It mocked me and let out a little chuckle every time I walked by or sat by the roaring fire.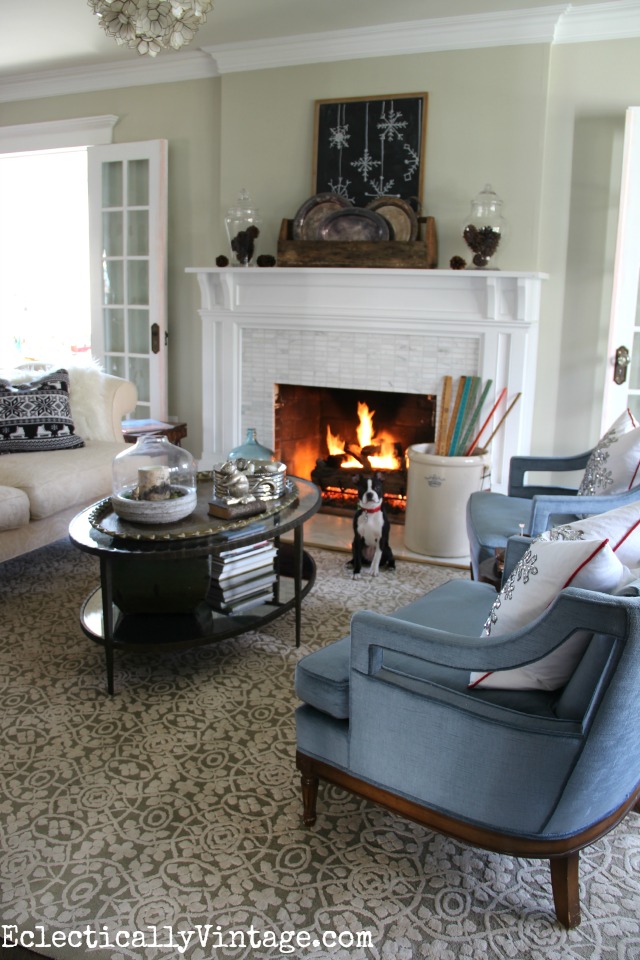 But I've recuperated and was sick of staring at that blank wall – I'll show it who's boss.
I went with a vintage rustic winter mantel – lots of tarnished silver (because who has time to polish) and weathered wood.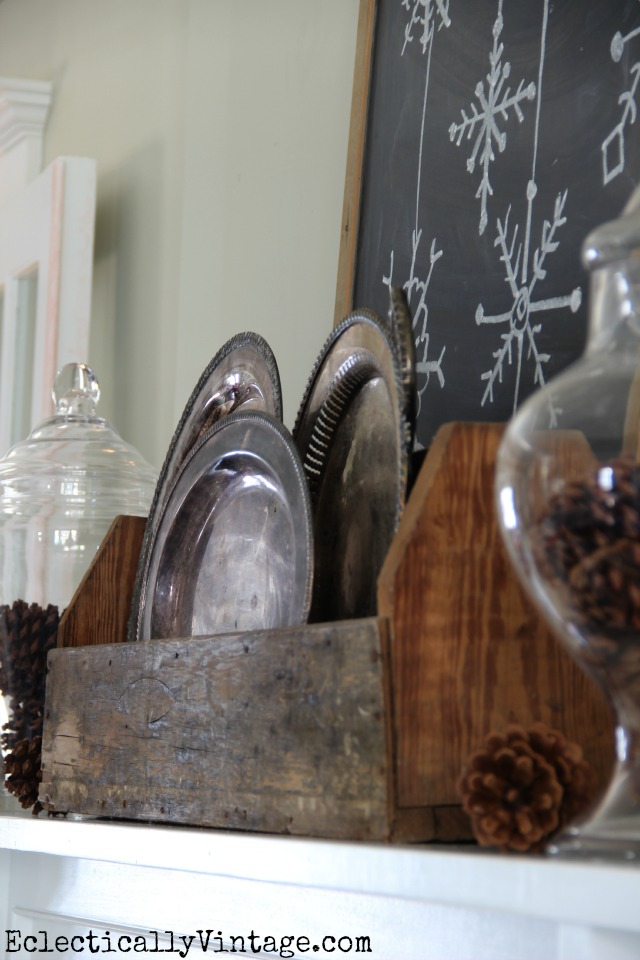 Don't be intimidated by the perfect hand lettered chalkboards you see everywhere.
Just pick up that piece of chalk (dip the chalk in water to get a darker mark) and start drawing – these simple snowflakes were a cinch.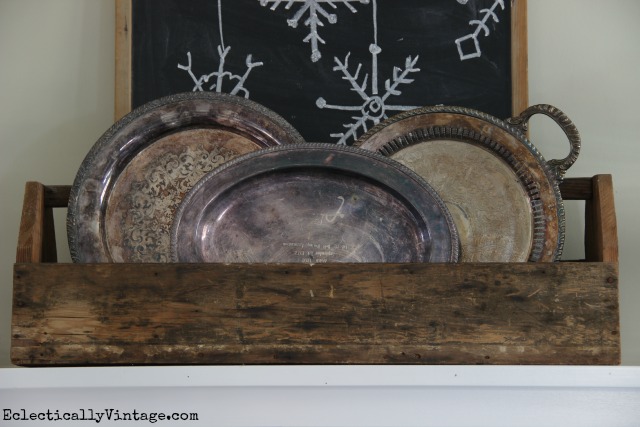 And of course my best accessory …
I think Sushi's been voguing in front of the mirror when I turn my back because she sat and held this pose forever – making sure I captured her good side.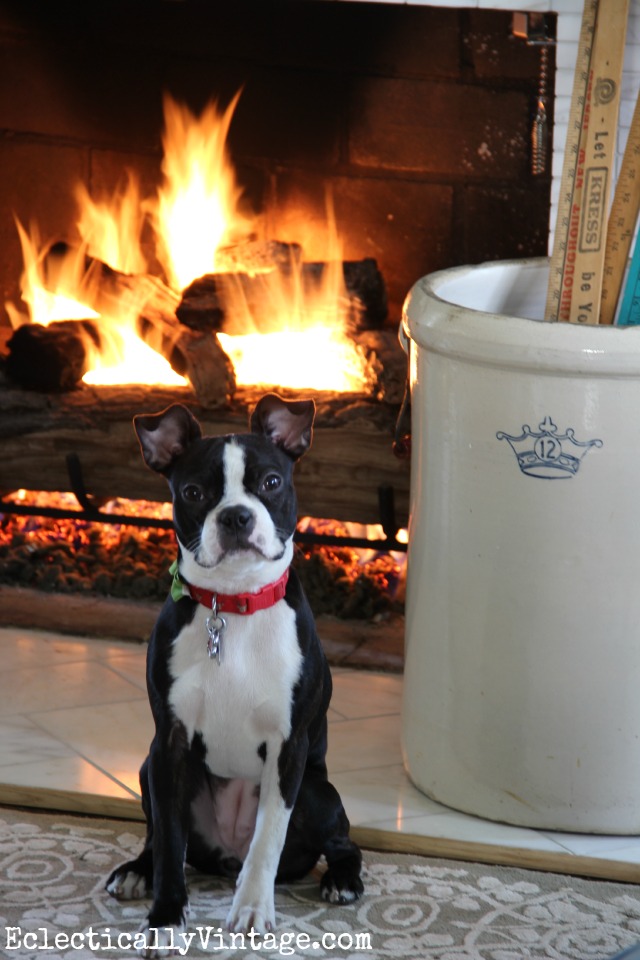 Here's to keeping it simple …
and hoping Sushi doesn't hire an agent.
If you want to see what my Christmas mantel looked like – take my Christmas house tour.