Old House – New House. Best of Both Worlds.
I've always wanted to live in an old house.  Times have changed from when I was younger and thought new was better.
Both of my previous houses were new builds (I loved the fact that I was the first to use the bathrooms)!
Although I loved my previous houses and made great memories in them, I was so excited to finally be able to renovate so check out my old house before and after.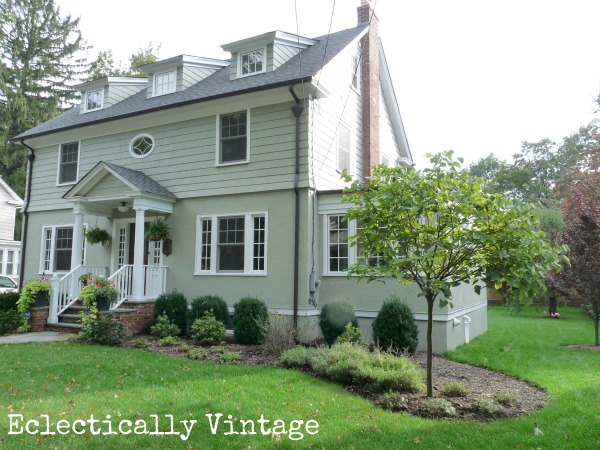 As time goes on, our tastes change.  Mine has definitely changed to include a love of old things, including houses.
Four years ago, we moved to a new town that is filled with charming old houses on tree-lined streets.
Very Leave it to Beaver!
I was thrilled and started my house search in earnest.  Unfortunately, it was still near the height of the housing market and I could not find something that I loved and that was within our budget as houses were being snapped up with multiple offers.
So we continued to rent while we searched.  Over a year went by and the market started to crumble.
Then an old, dilapated house went up for sale.  "I want it", I told The Hubs.  We drove by and he saw the peeling paint, the crumbling front steps, the overgrown trees.  He thought I was nuts.  We toured the house and it was worse inside than out – "a crack house", The Hubs called it!  Water damage, crumbling walls, cracked plaster, termites … the list goes on and on.  But it did have "great bones", a fabulous street close to town and a nice yard and I saw what it could become.  We made an offer – the only offer (I think it scared everyone away).  Our offer was accepted!
Before with trees too close to foundation, peeling paint,
crumbling steps, leaking windows and a few pesky termites!
After with fresh green paint, new steps, railings, 
windows, slate walkway, landscaping, 
new third dormer and oval window.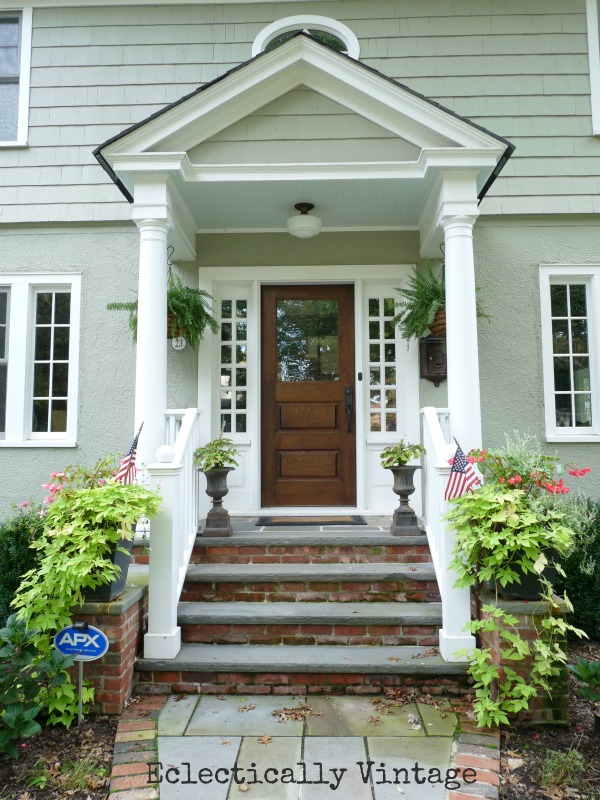 I bought old bricks and used them to rebuild the steps!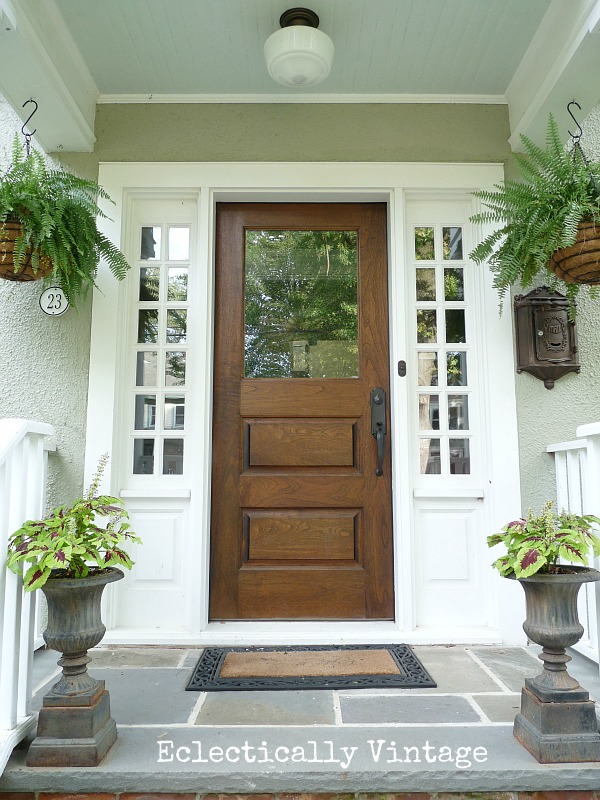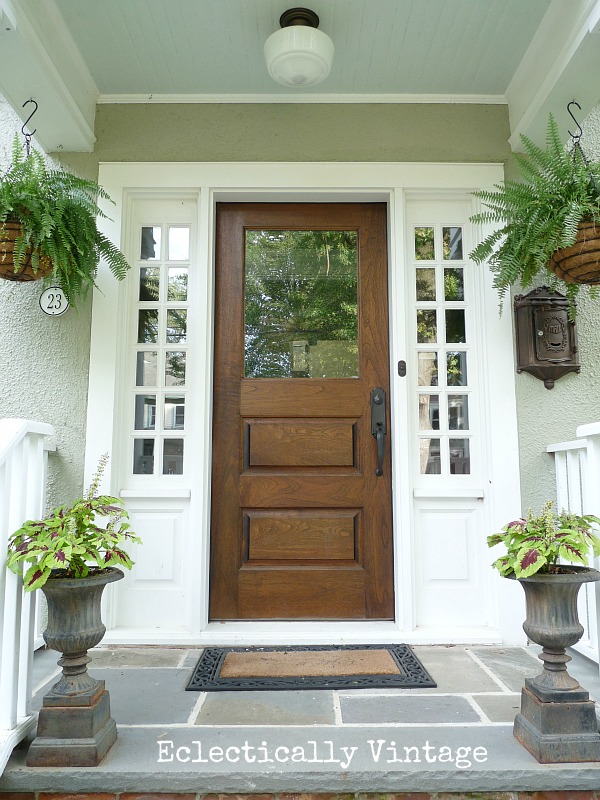 I was thrilled to stop renting.  We would have our own house again. Wait, I was forgetting that we would have do a complete gut renovation before we could move in.  It took exactly one year from the time we closed on the house until we carried our bags through the front door (that's a total of two loooong years in the tiny rental house).  Architects plans had to be drawn up, variances and permits from the town had to be approved, contractors had to be interviewed.  It was five months before we even started the real work on the house. 
The contractor managed the rebuild and installation but I had a great time sourcing everything from windows, to kitchen cabinets and built-ins, lighting (my favorite), counters, tile, plumbing fixtures (bought online – even the toilets!), right down to the doorknobs.  I found the best (and most affordable) local and online sources and miraculously stayed within budget!
Now, we have the best of both worlds – old house charm with new house conveniences.  Unfortunately, the house was neglected for so long, there wasn't much we could save but we tried our best.  We made an effort that anything new reflect the character of the house (but I did throw a few modern touches in for good measure).
Luckily, it's like childbirth as we forget the pain or we'd never do that again!  In fact, The Hubs says "they'll have to carry me out of here feet first."  With a response like that, I think it was definitely worth it.