If Loving Junk is Wrong, I Don't Want to be Right!
The first step to overcoming a problem is admitting you have one.  Okay, I admit it, I love old junk!  That may not sound serious to some but when I can't drive down the road to pick up a gallon of milk without screeching to a halt when I spy a garage sale, it's definitely dangerous. Although I admit my problem, I've also come to terms with it.  If loving junk is wrong, then I don't want to be right!My first conquest of the weekend, the neighborhood estate sale. As luck would have it, the sale was for the entire contents of a huge Dutch Colonial right around the block from my house. I was giddy with anticipation!  I called a fellow junker and we were on our way.  Unfortunately, we missed the first day (went to a Wine Week lunch in NYC so the wine soothed my heartache), but the second day had some pretty cool stuff left (bonus, no long lines!).A few of my finds include an adorable cow pitcher, a pudding mold which I think will be great for holding my makeup brushes, and a green glass Ball mason jar with zinc lid.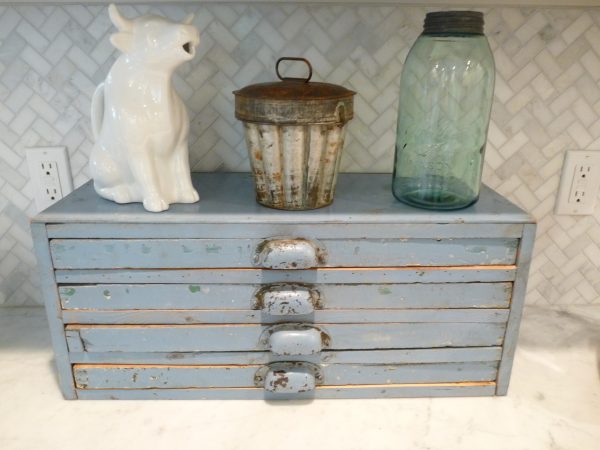 Cow milk pitcher, pudding mold, Ball mason jar with zinc lid
Rusty pudding mold which would be great for holding makeup brushes
I love vintage paintings and have some landscapes hanging in my powder room.  Today, I manged to find a great one to add to my collection.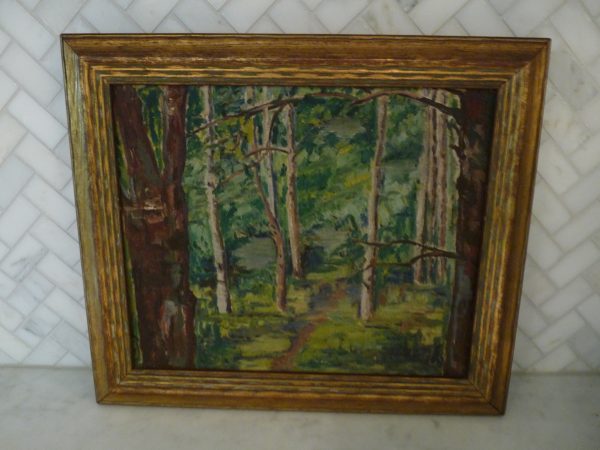 Another great landscape for my collection
Enjoy and happy junking!