18 Hysterical Ideas for your Elf on the Shelf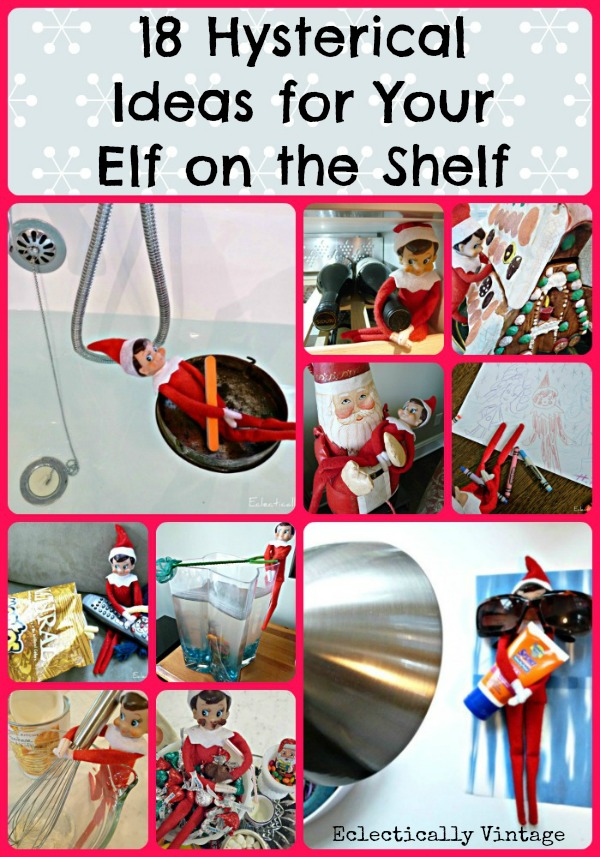 He's the son I never had.
His name, …
Hot Tamale.
Yes, he's an elf.
He's a trouble maker too.
He moves around at night and gets into some sticky situations.
I admit, I have more fun than my girls thinking up places to put him …
yes, I need to get a life!

Check out all of the places he's been by clicking here and here.
Gotta go take care of  Hot Tamale now.
Need some inexpensive gift ideas – check out all of My Projects that are sure to make everyone ooh and ahh!