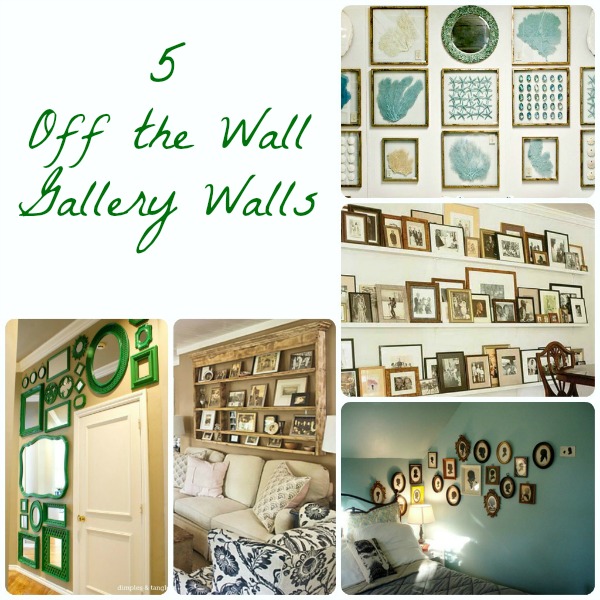 Who says gallery walls have to be photographs?  Think outside the frame with a Seaside Gallery Wall.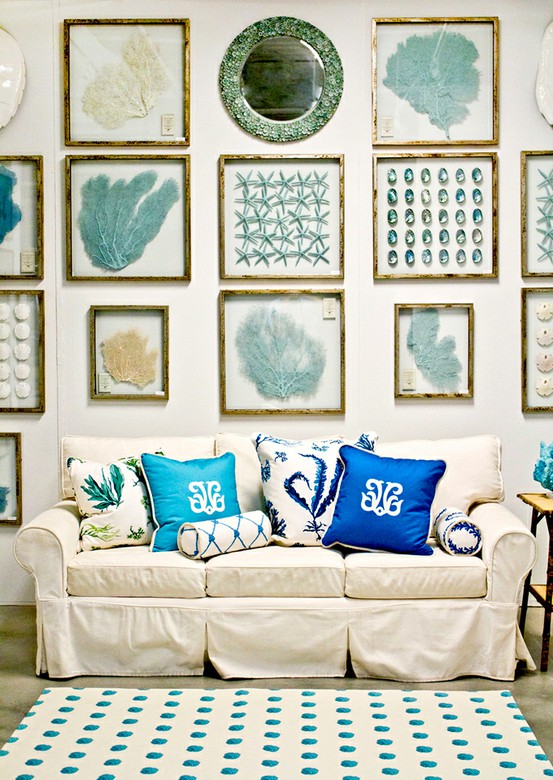 Turn an old Plate Rack into a family picture frame.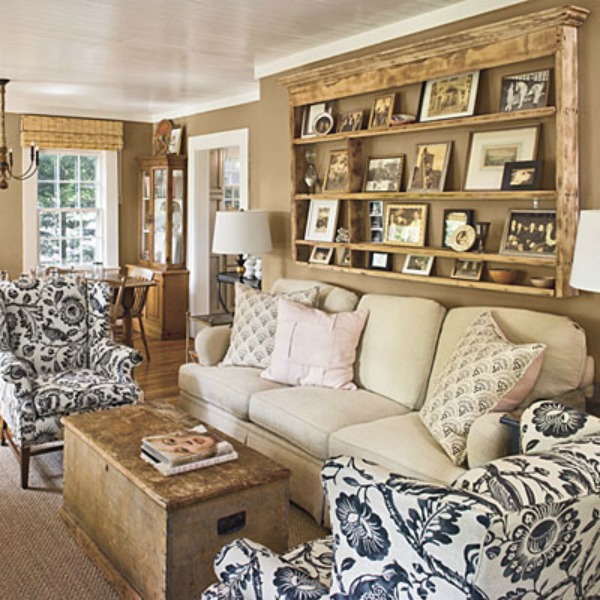 I am a big fan of silhouettes and this Wrap Around Silhouette Gallery Wall would make our ancestors proud.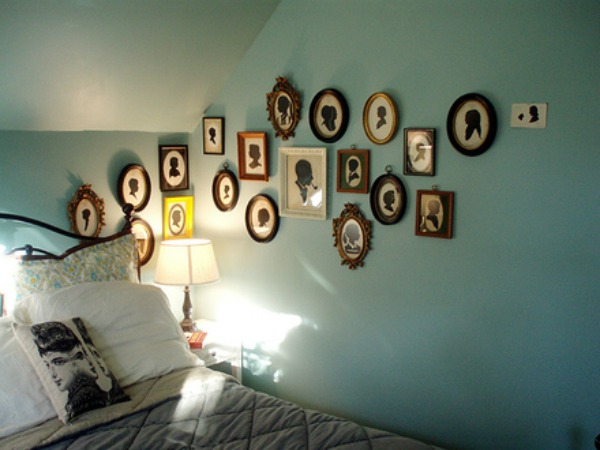 No photos?  No problem – just gather those Thrifted Mirrors and unify with a fun color.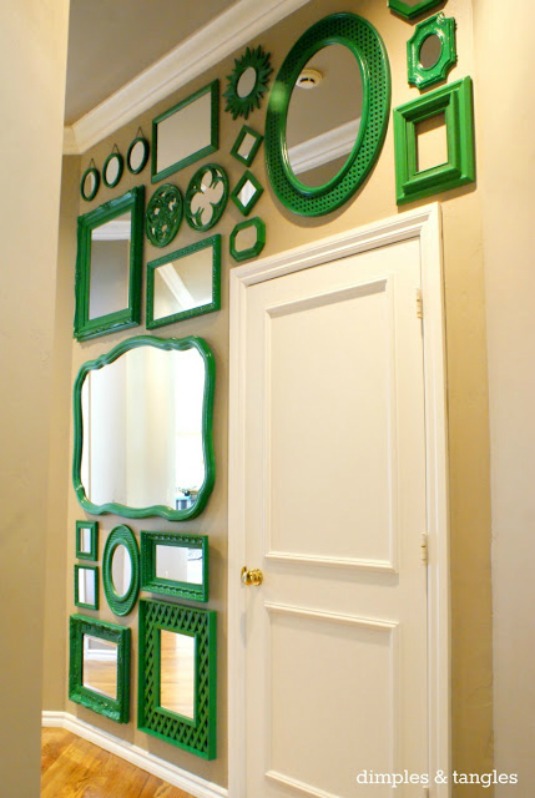 Don't worry about nail holes if you display your Pictures on a Few Ledges.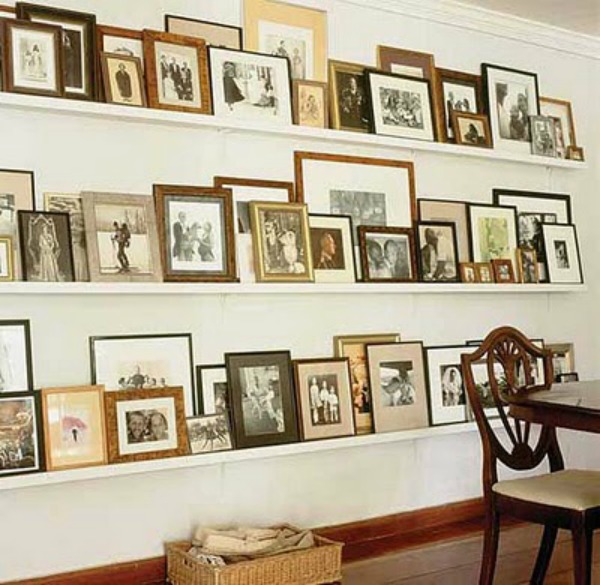 I'm working on my own unique gallery wall as we speak and can't wait to share.
Are you off the wall?