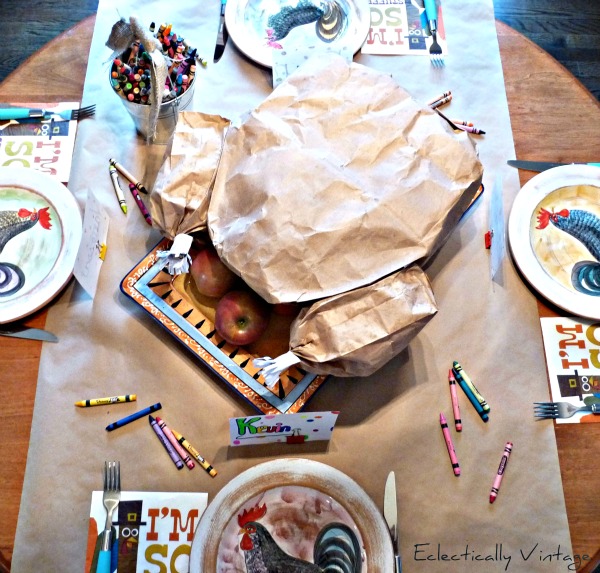 Who could forget that scene from Christmas Vacation?
When Chevy Chase dramatically carved into that turkey …
only to see it deflate before his very eyes.
Young and old broke bread around that table.
But what if your table can't hold everyone?
We've all paid our dues there, cast away from the adults to the dreaded kids table.
So how to make that kids table the place to be?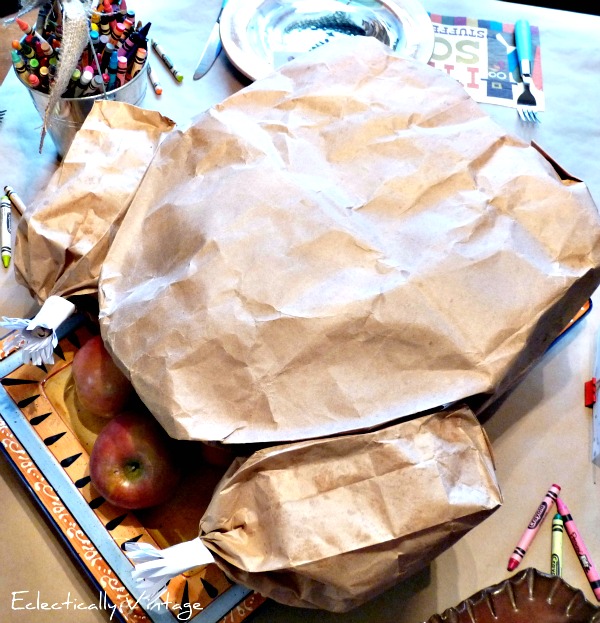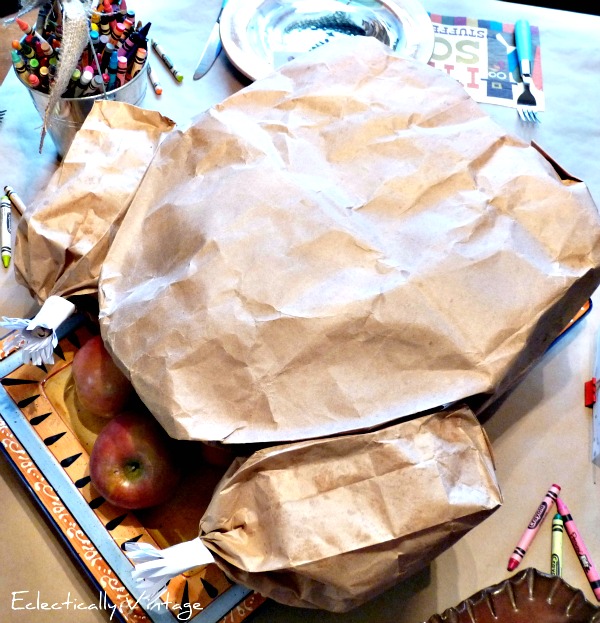 A paper bag turkey centerpiece will make the kids forget they have been cast off to another room.
A big paper grocery bag, 2 brown lunch bags and a piece of white paper are all you need.
Filled with popcorn, it's one centerpiece that will have the kids carving that poor Tom to shreds.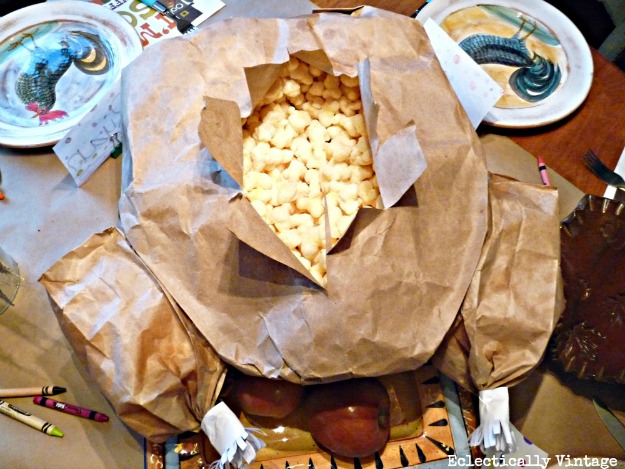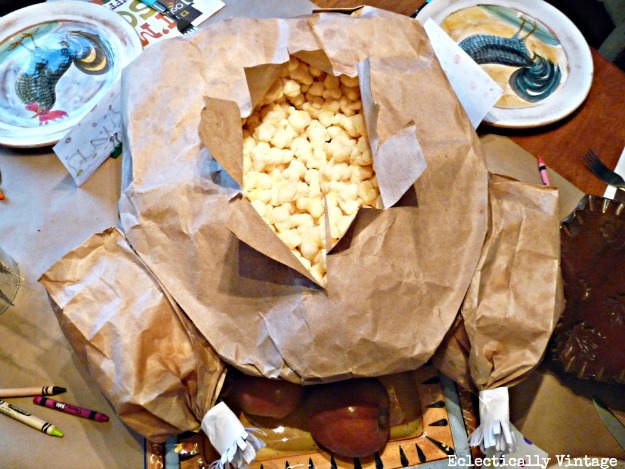 Check out this Paper Bag Turkey Centerpiece Tutorial for all the deets.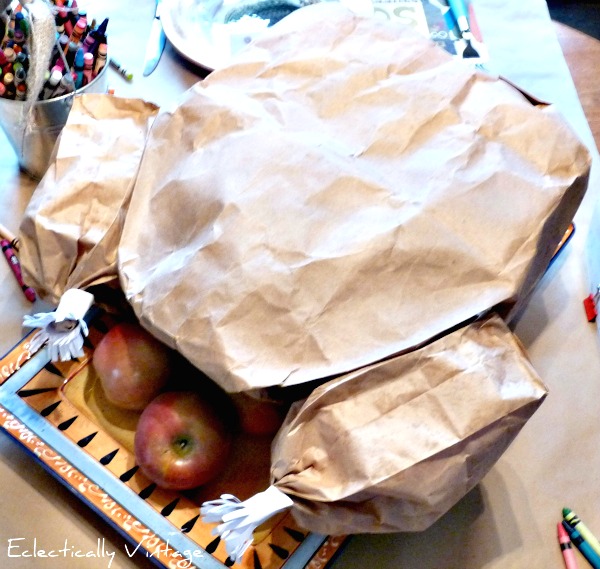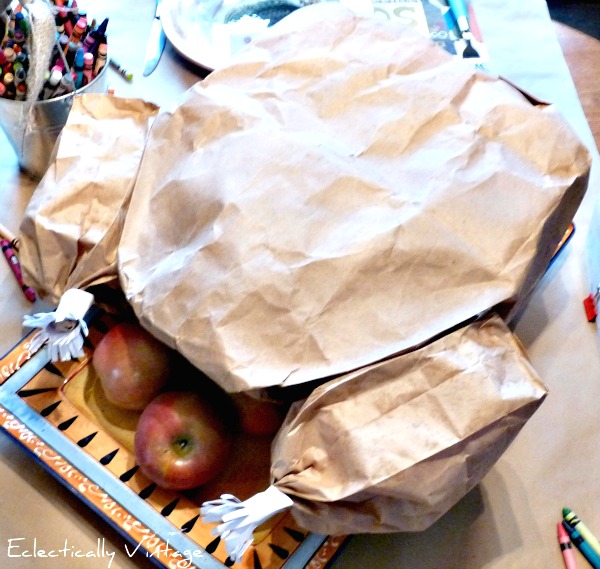 This is one turkey Chevy Chase would be proud to carve.
Wouldn't you rather sit here than at the boring adult table?
Tour my Fall Home – it's filled with fabulous DIY ideas!