5 Ways to Achieve a Collected Look – with Style!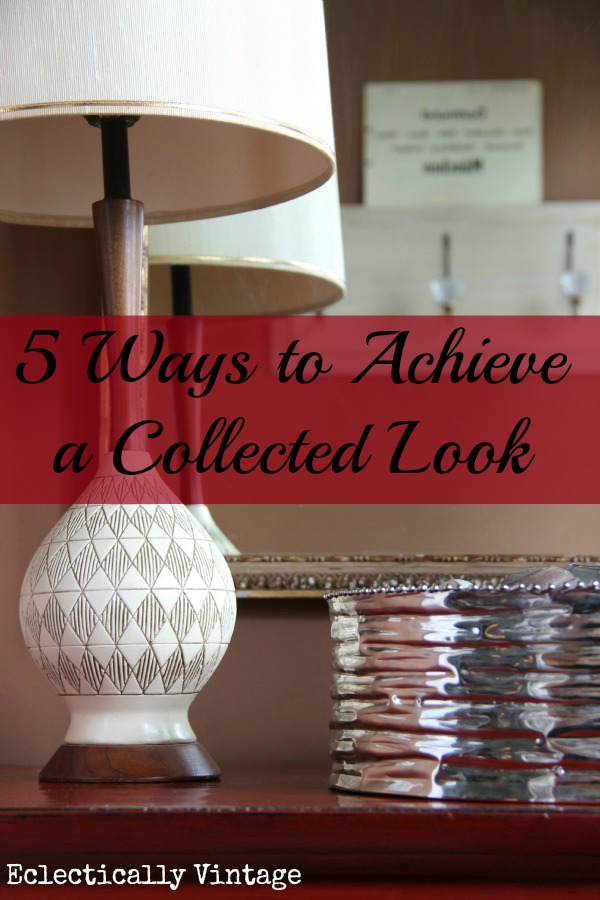 What do you get when you cross an ornate, antique gold mirror with a red Asian console, a mid century lamp, a modern silver bowl and the world's biggest finial?
A one of a kind look that you can be sure your neighbor doesn't have!
Tips for Achieving a Collected Look
1) Scale – a few large pieces are better than dozens of smaller ones (but if you have a collection – corral it together so it reads as one great piece)
2) Odd Numbers – I've got 3 things displayed on my console because odd numbers are more visually pleasing
3) Color – the dominant color of the red console anchors all the different mixed metals going on around it
4) Texture – the shiny silver bowl contrasts nicely with the rough wooden finial and the chippy gilded mirror frame ties in with the gold on the lampshade
5) Buy What You Love – there's nothing wrong with waiting for the perfect piece and you'll be happy you waited once you finally find it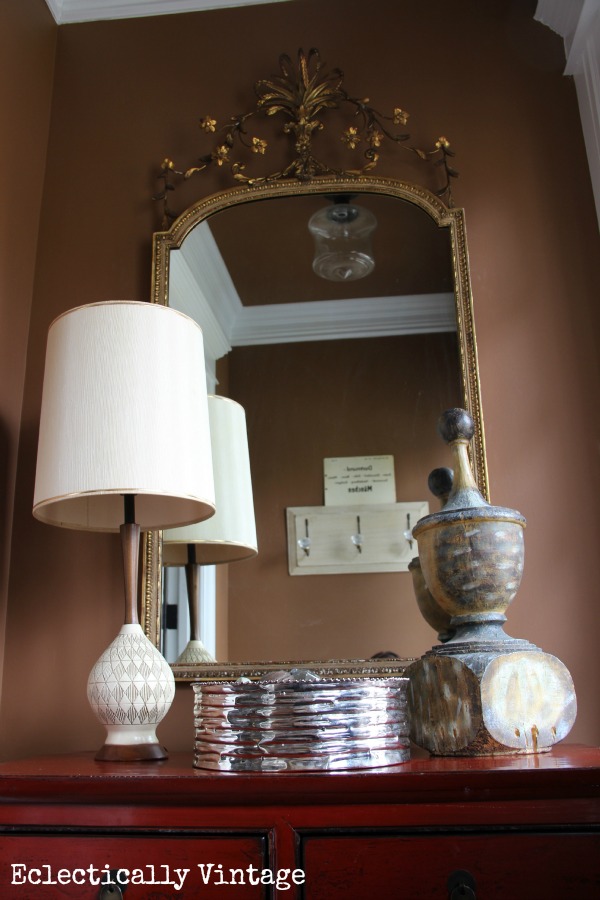 My latest thrifting find is this amazing antique gilded, four feet of fabulousness, mirror.
It was love at first sight – was it because I was staring into my own reflection?  No, I'm not that vain!
Can you believe, after I talked down the price, I reluctantly left it behind because I didn't have a place for it.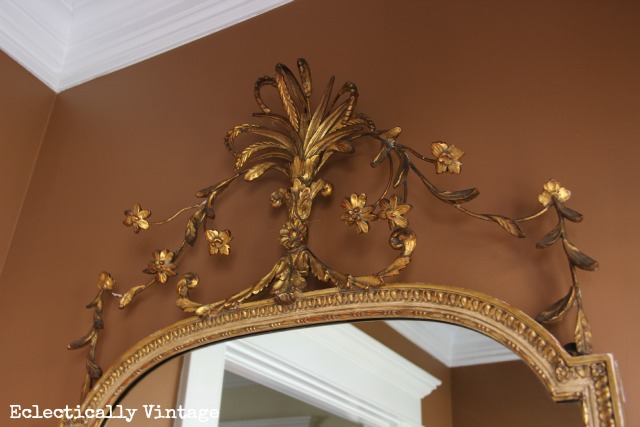 But I couldn't quit that mirror …
and I walked around the house hoping against all hope that I would find the perfect place for my new found love.
Lo and behold, it's now happily residing in my entrance vestibule (when I realized that the mirror that was already in there would be perfect over my bed where nothing hung – the shame).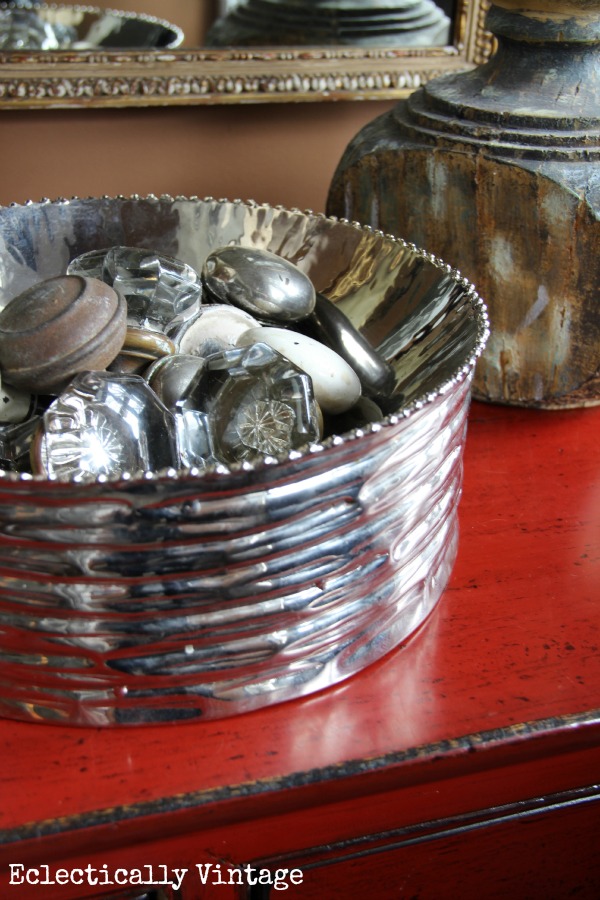 Does it "match"?  Not technically.
But that's what makes it interesting.
So walk through your house and look at what you have in a whole new light.  Try pieces that you wouldn't normally pair and you may be pleasantly surprised.
Sharing Here:
My Romantic Home, Tatertots & Jello
Between Naps on the Porch, My Uncommon Slice of Suburbia, Savvy Southern Style
Jennifer Rizzo, Funky Junk Interiors, DIY Showoff