7 High End Kitchen on a Budget Updates
When life hands you lemons, make lemonade.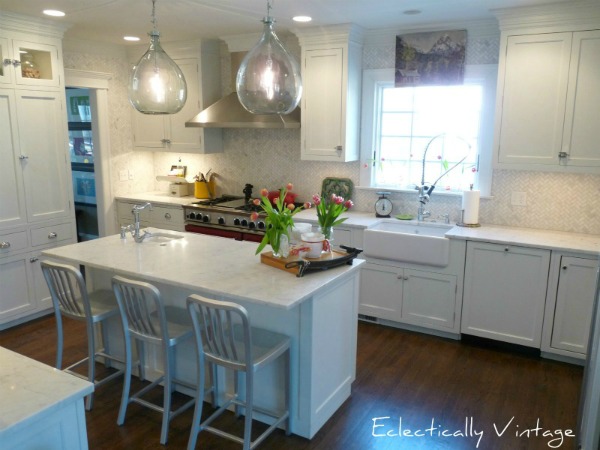 As you can see by my before kitchen, I was handed some mega sized lemons (see my kitchen renovation here)!
High End Kitchen Updates on a Budget
1) Glass Cabinets (or open shelving)
They're perfect for showing off favorite collections, add a custom look and break up the expanse of closed cabinets.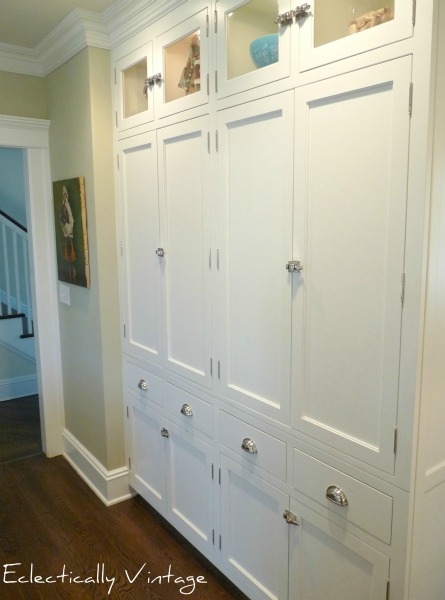 2) Built In Furniture
Stock cabinets can look like a built in piece of furniture.  Add chunky moulding to get the look of a piece you found at an antique shop. Show off favorite collections like these glass cloches and cake domes from HomeGoods.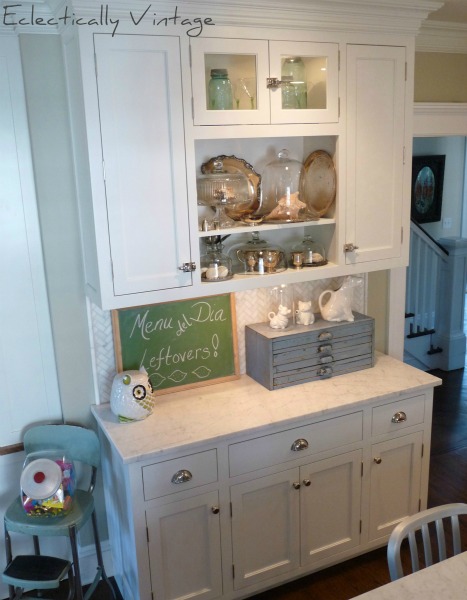 3) Tile to the Ceiling
This is my favorite tip anyone can do.  Wrap tile around doors and windows and up to the ceiling.
Marble Herringbone Tile HERE.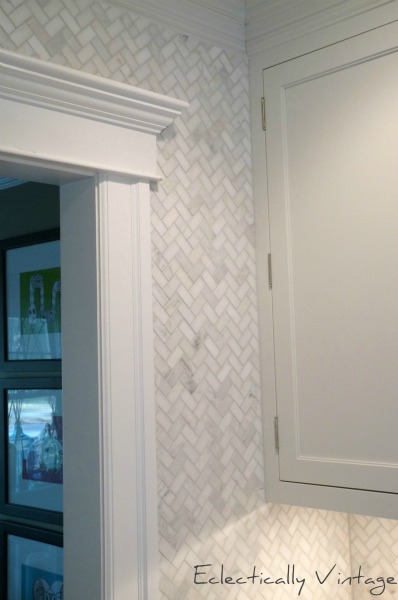 4) Add a Focal Point.
My red stove is the show stopper in my kitchen and a real conversations piece.  You won't see this in your neighbor's house!  In fact, I saw a red stove at Home Depot the other day.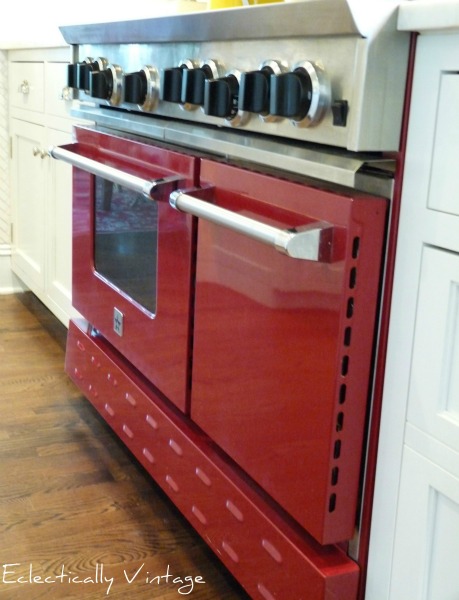 5) Large Scale Lighting.
Forget tiny pendant lights and think big and bold whether it be an antique crystal chandelier or a giant lantern.
Similar lights HERE.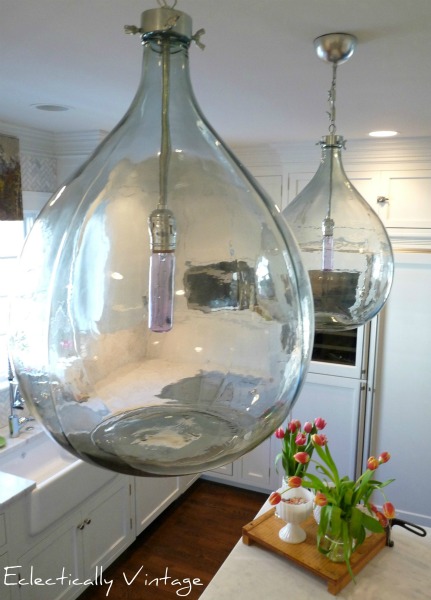 6) Mismatched Hardware
Why settle for one kind of knob when you can have cup pulls, latches and handles.
Latch HERE.
Cup pull HERE.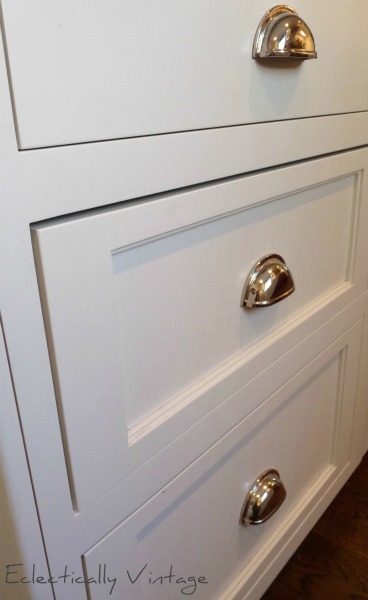 7) Vintage Touches
A few one of a kind pieces (this step stool was $1!) can customize any kitchen.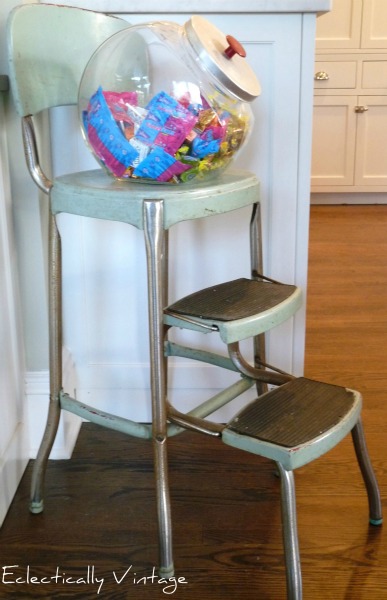 Check out more ways to update and refresh your kitchen and start making a huge pitcher of lemonade!