Score! Lucky Vintage Canvas Laundry Bin
Don't you love driving along, wind whipping through your hair, singing off key to a blaring radio …
and spotting an estate sale sign?
Wild dogs couldn't keep me away as I screeched to a halt.  I may or may not have left a few skid marks.
An old florist's shop turned model train shop turned unused building filled with tons of vintage stuff stored for years.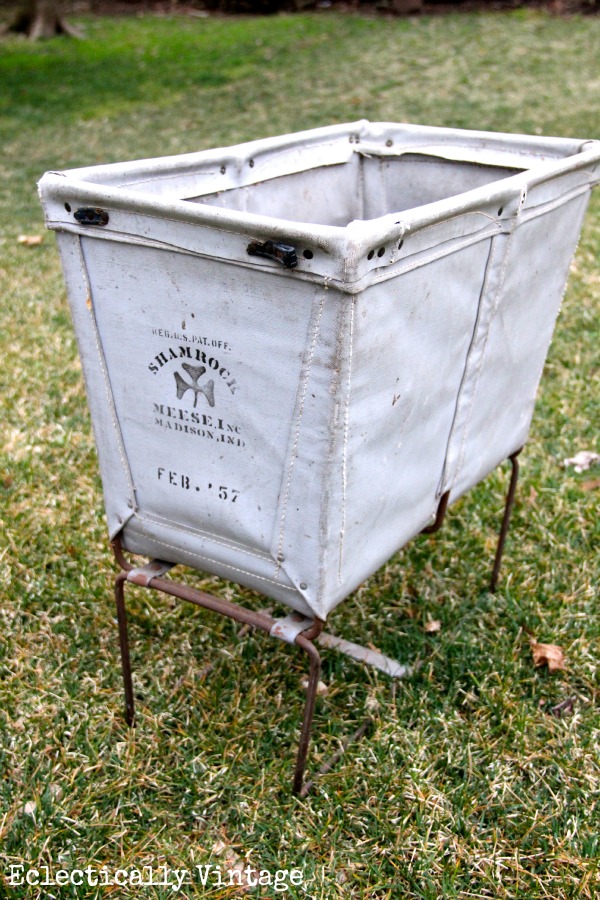 I tried to act nonchalant as I asked how much for the canvas bin on a metal stand.
$15 – Sold!
I fell for the cool graphic stenciled on the canvas …
The shamrock really threw me over the edge.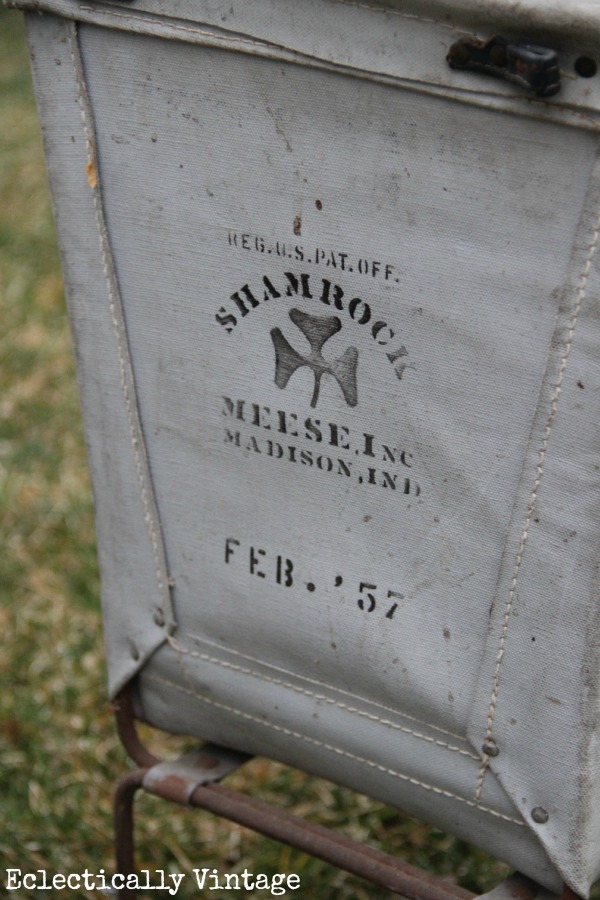 My Nancy Drew like super sleuthing led me to this:
Founded in the 1930s, Shamrock Meese Inc. of Madison, Indiana manufactured laundry containers for industrial use.
A few suds and she'll be good as new and perfect for storing something I have yet to determine.
Here's to screeching to halts and finding great never knew I needed it but now can't live without it finds.
Check out all of my finds here.
And follow Eclectically Vintage on Instagram where I'll take you on my estate sale, thrift shop and flea market journeys!