I used to hate cheese.
I wouldn't touch the stuff – the smell kept me far far away.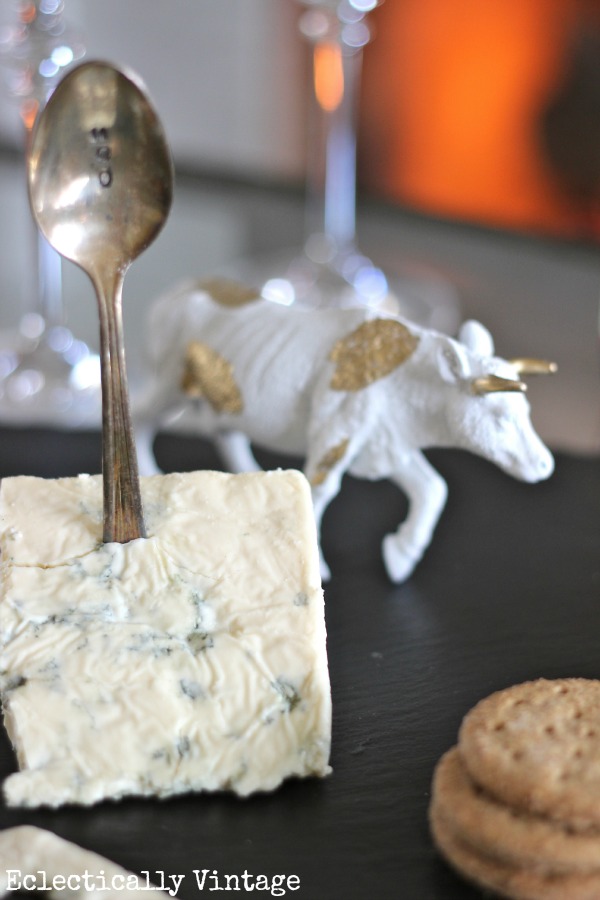 Oh, of course I ate mozzarella on my pizza but that was as far as it went.
Until …
I discovered Brenta.
It was love at first bite.
Now I'm addicted and have to avoid the cheese shop at all costs.
But when I do break down, I can show off my cheese in style with these gilded cheese markers.
Cheese Markers from Plastic Toys
1) buy cheap plastic toys from the dollar store
2) spray paint them (I used white and black)
3) add gold accents with a gold leafing pen
4) add to your cheese board, pour a glass of wine and enjoy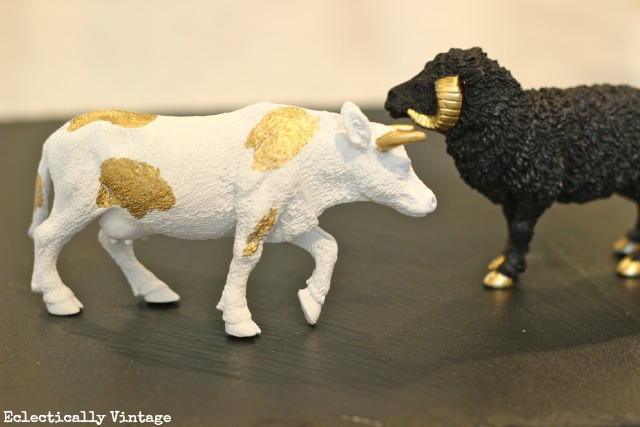 Cheese – we have a love/hate relationship.
I love it but my hips don't!
P.S. Want your learn how to stamp your own vintage silverware?
Contains affiliate link