My Florida Escape – and Dream Vacation Giveaway!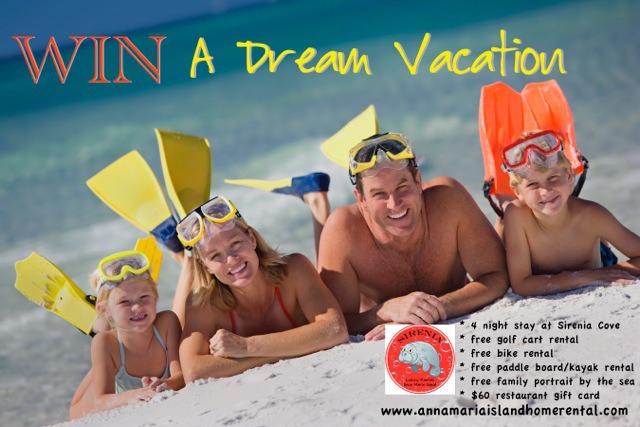 I had such an amazing time in our stunning home on Anna Maria Island!
It's truly paradise.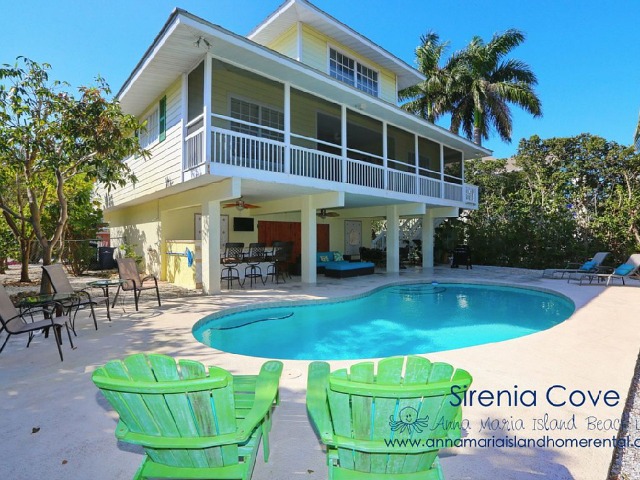 Diane, Karah, Carrie, Beth, Roeshel and I had our very own Girls Gone Wild – island style.
We vowed that what happens on Anna Maria Island, stays on Anna Maria Island …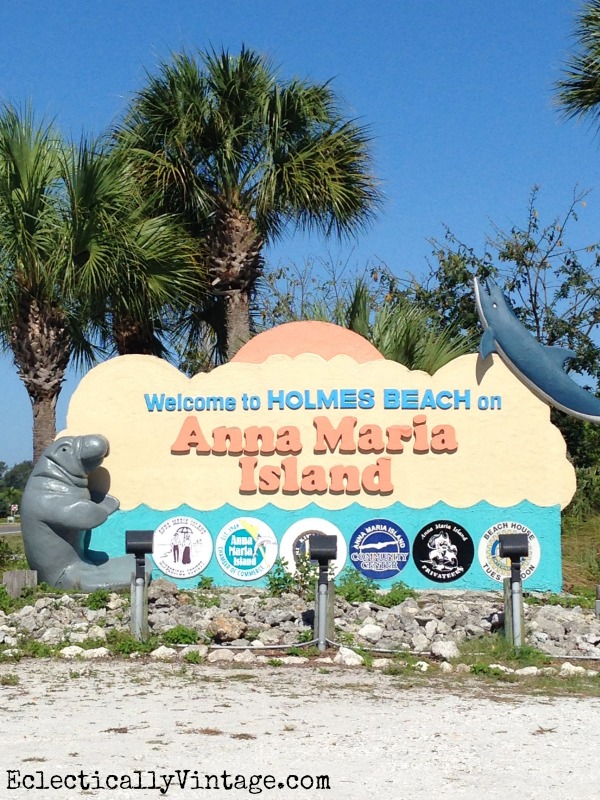 but we can share these photos of Sirenia Cove – the most beautifully furnished and thoughtfully appointed rental home ever.
We rolled up to the island in two Ford Fusions – they have such huge trunks – we actually managed to fit all of our stuff in them and the trunks were brimming after our trip to the supermarket – and the liquor store!
Palm trees greeted us at our home away from home.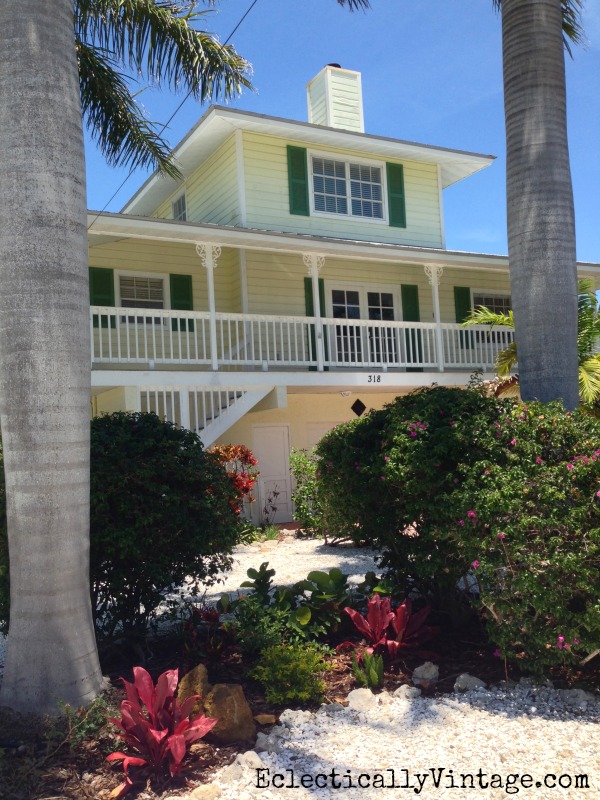 Oar raililngs!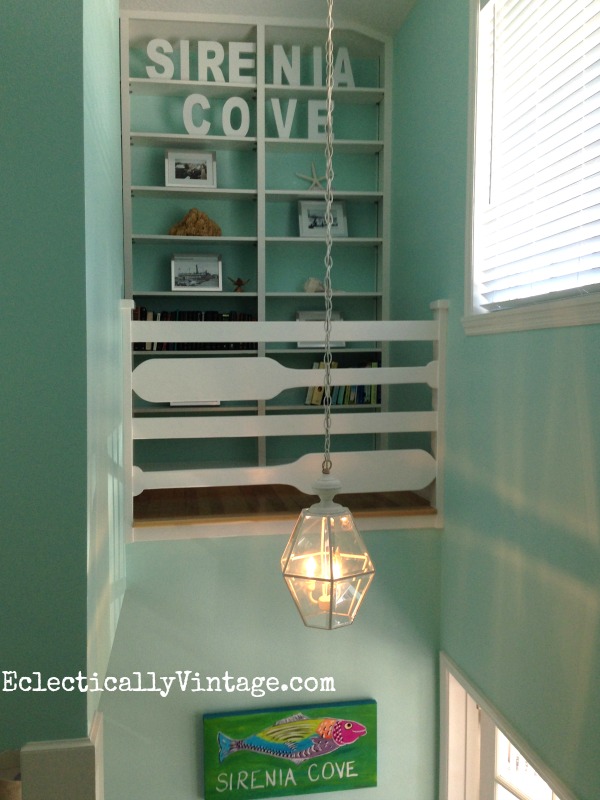 Original art, bright colors and comfy furniture spell vacation.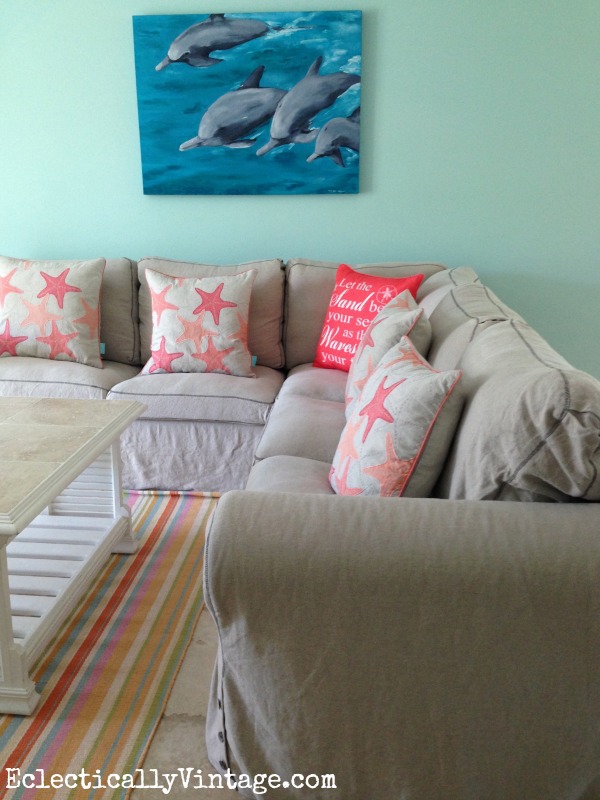 They had me at pink flamingo.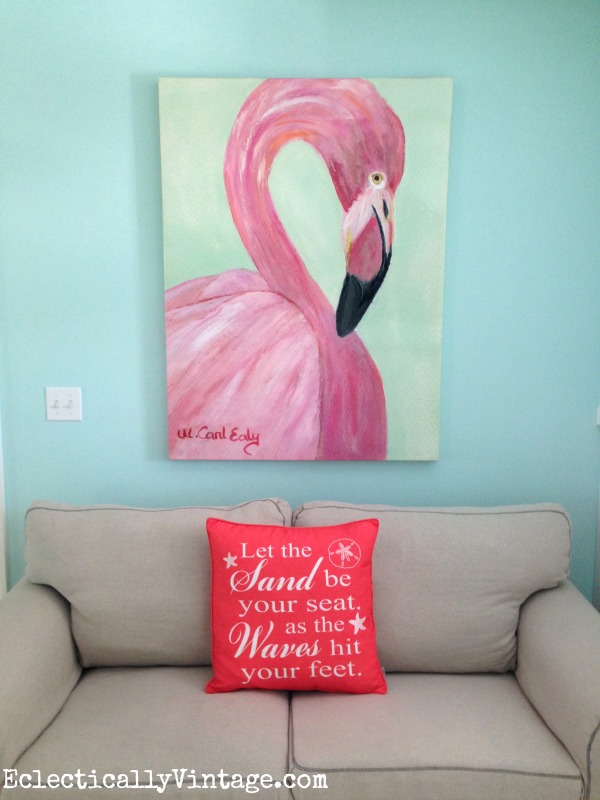 There is a cute little cupola at the top of the house that's the perfect lookout for a stunning view from above.
Cocktails were flowing in the roomy kitchen and we took turns whipping up breakfasts that we ate on our private dock.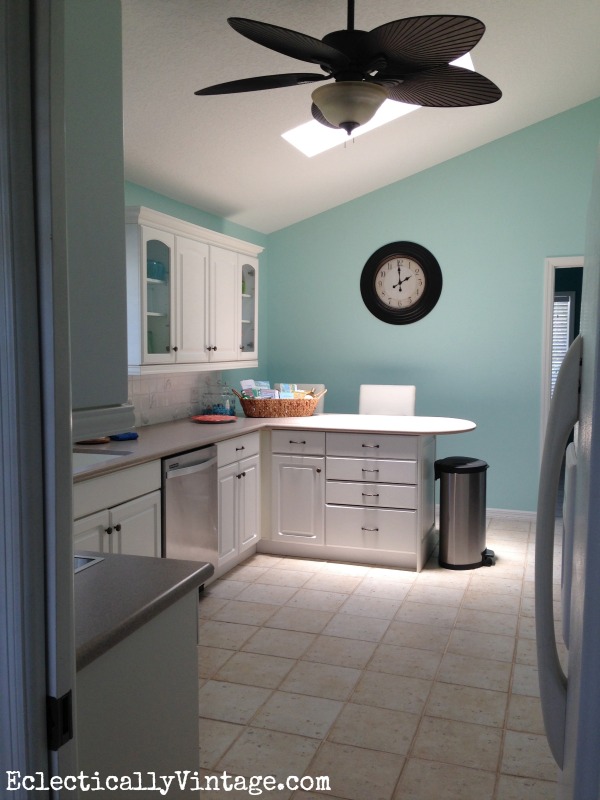 A table for eight.
Lovely little seating area to escape with a book from a well stocked library.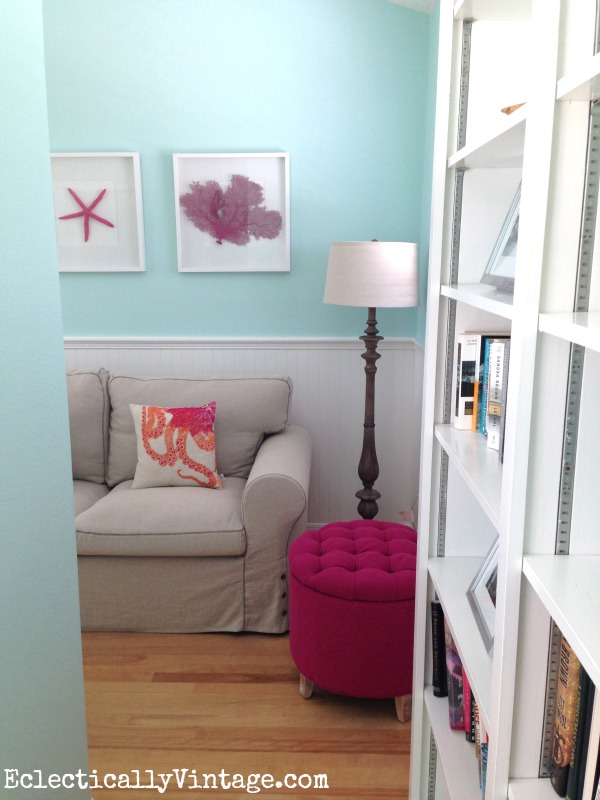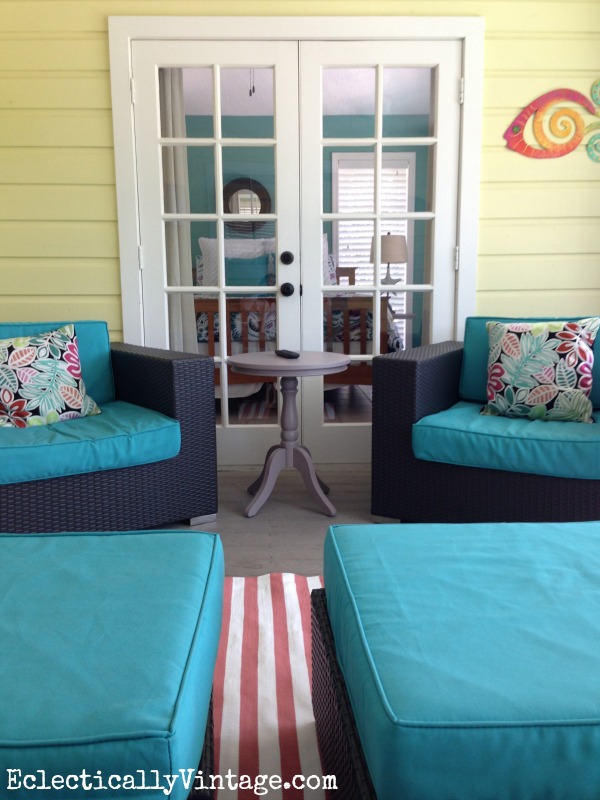 We spent a lot of time lounging here – swinging open the French doors overlooking the pool and canal.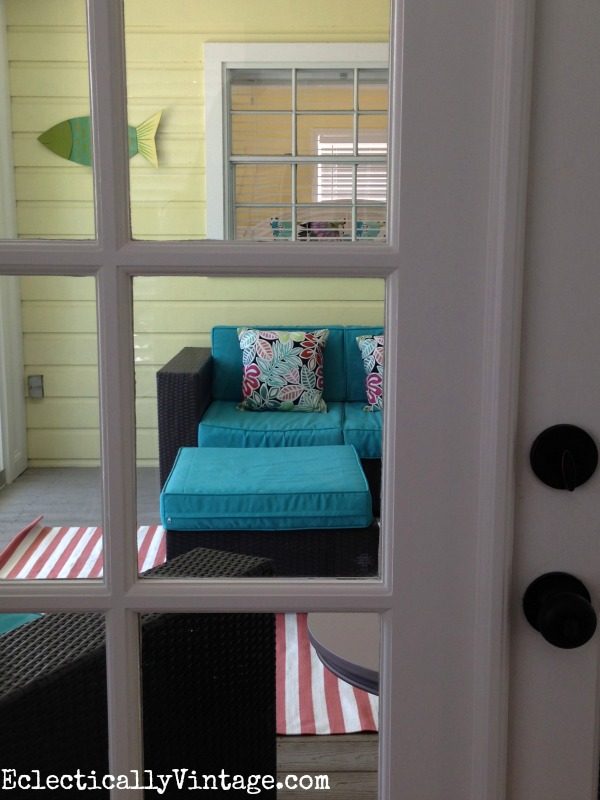 Each bedroom has it's own bright personality.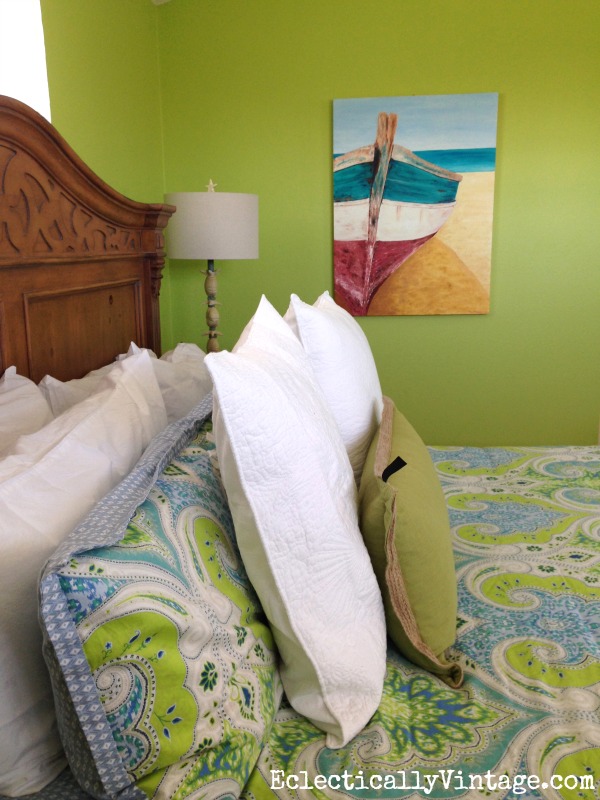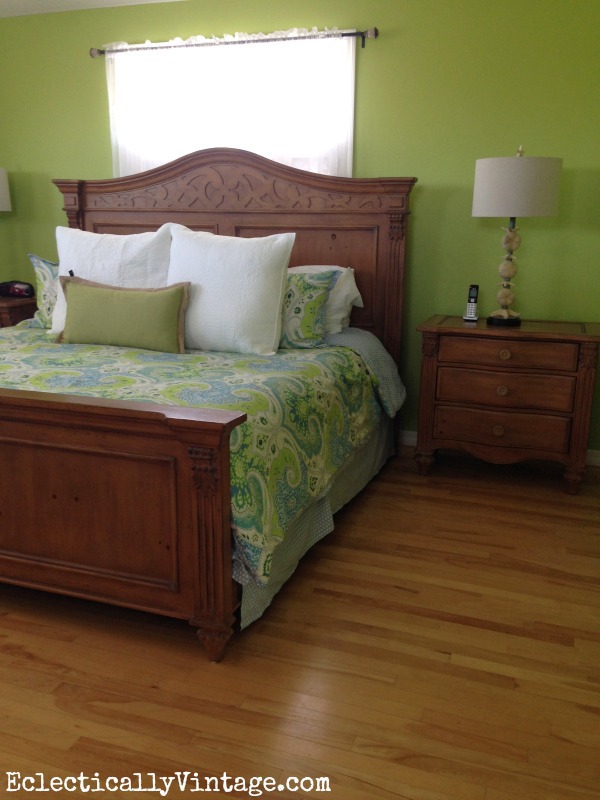 We never did turn on the TV – having way too much fun by the pool (there's an outdoor TV too – they thought of everything)!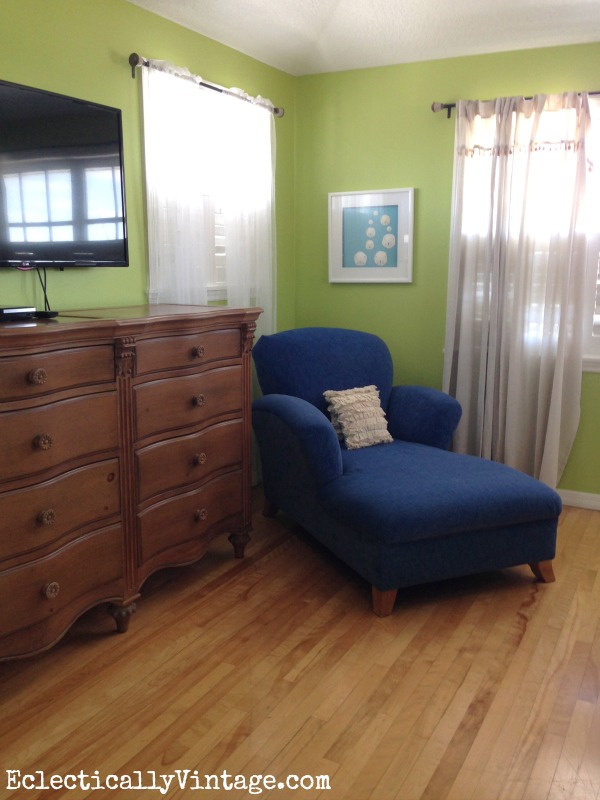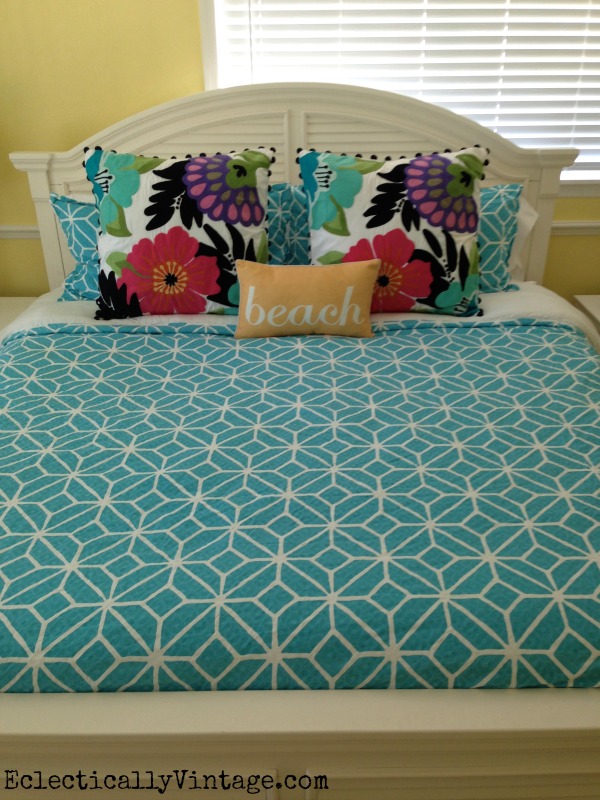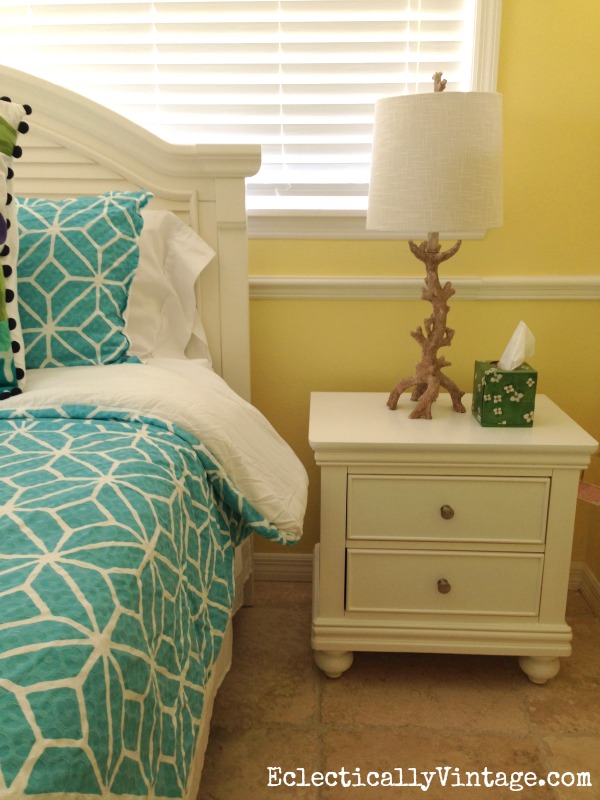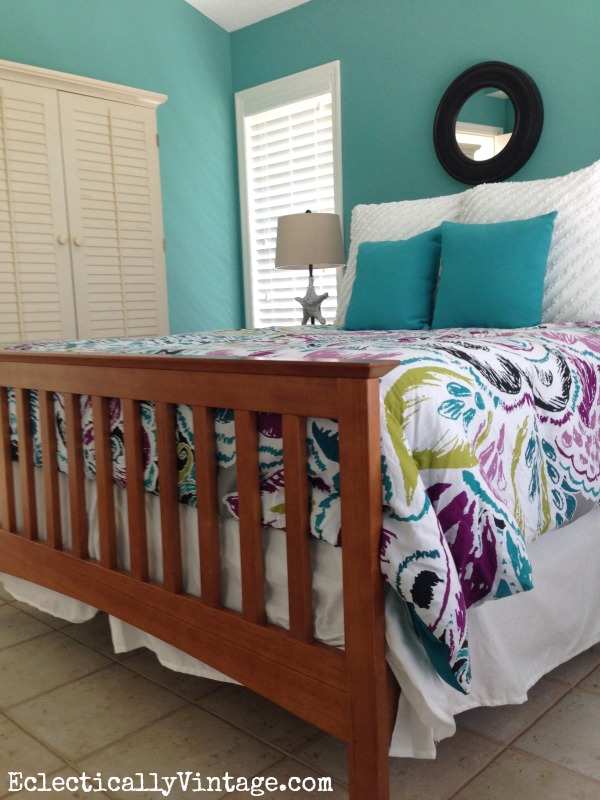 Such a fun bunk room!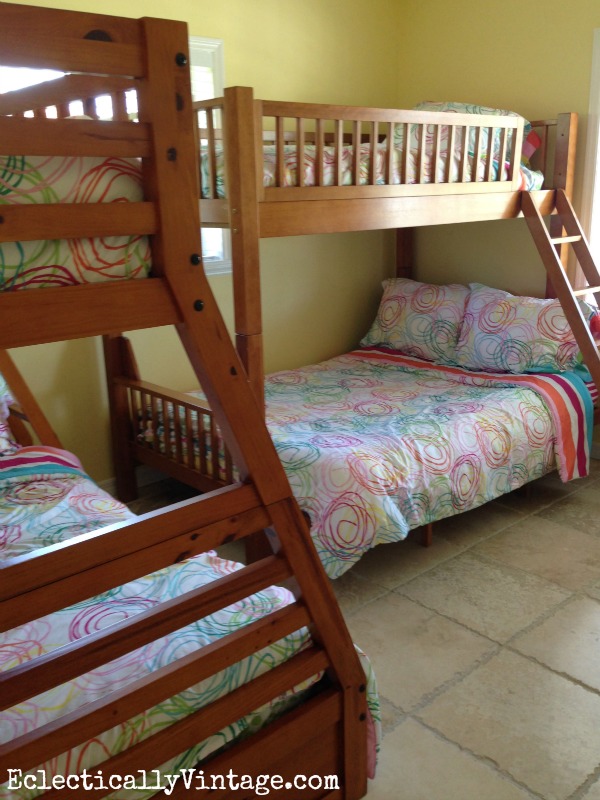 We had one stop shopping at Fun and More Rentals who supplied us with the world's cutest bikes, a golf cart and a scenic kayak tour …
We rode all over the island on pink and yellow cruisers …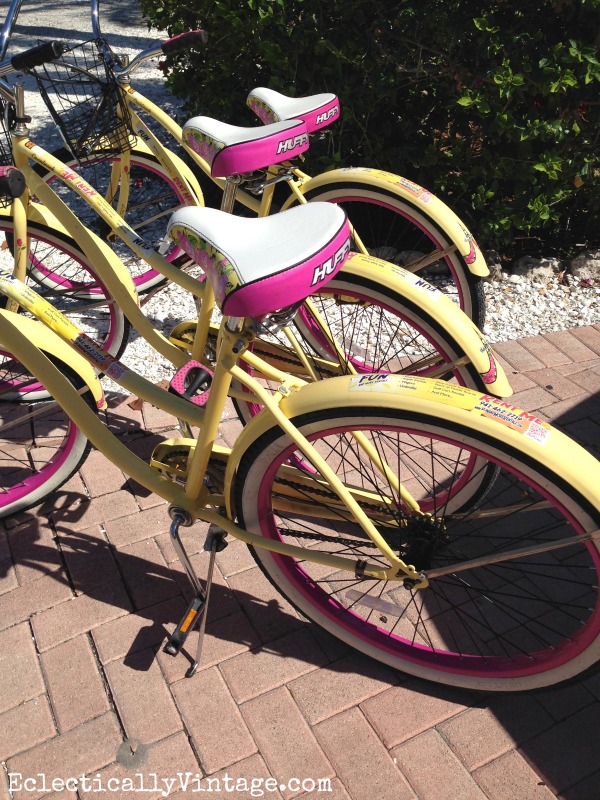 and we loved our golf cart – I now want one of my own!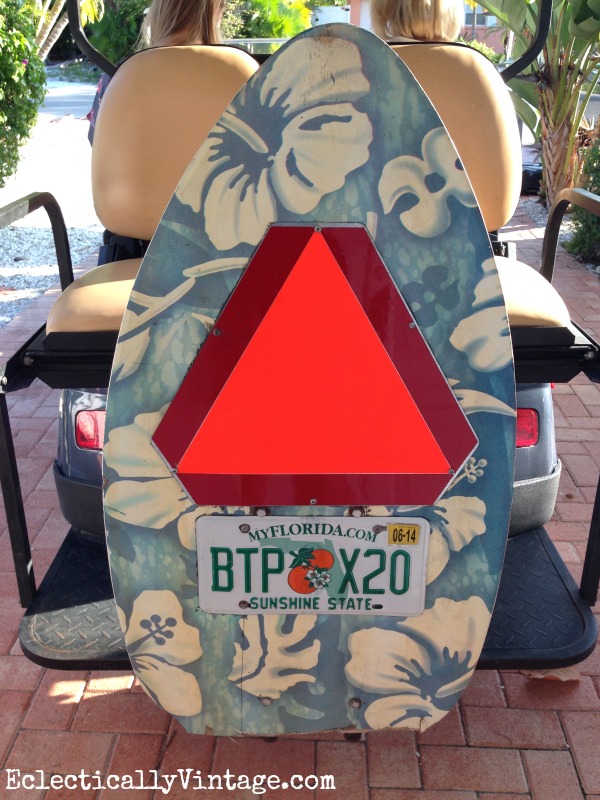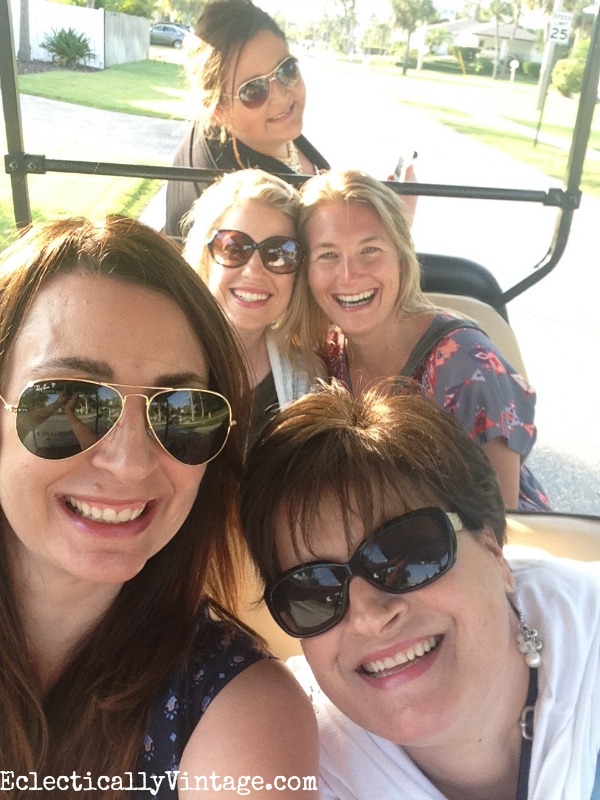 We saw white, sandy beaches …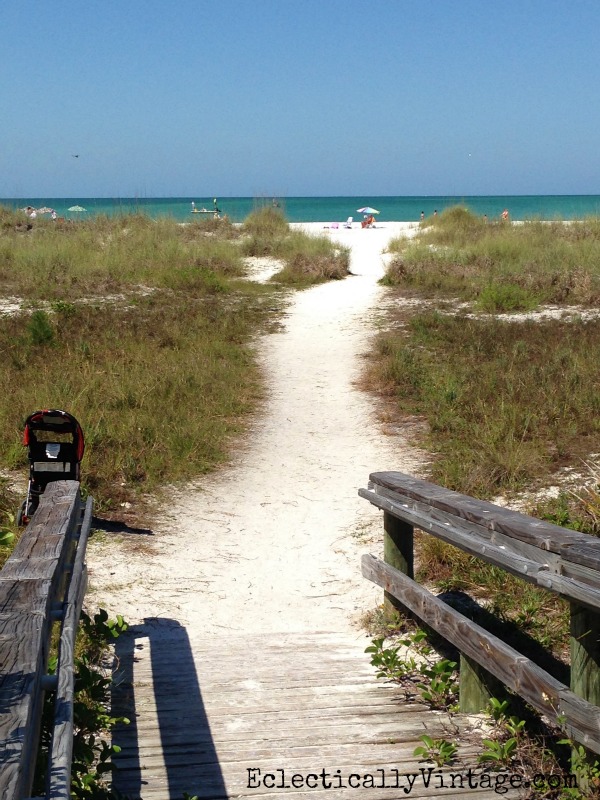 swaying palm trees …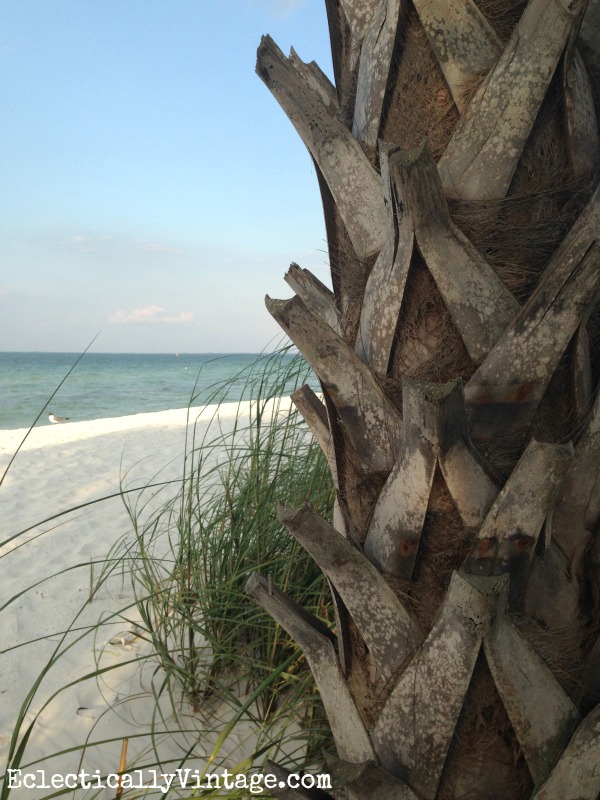 exotic creatures …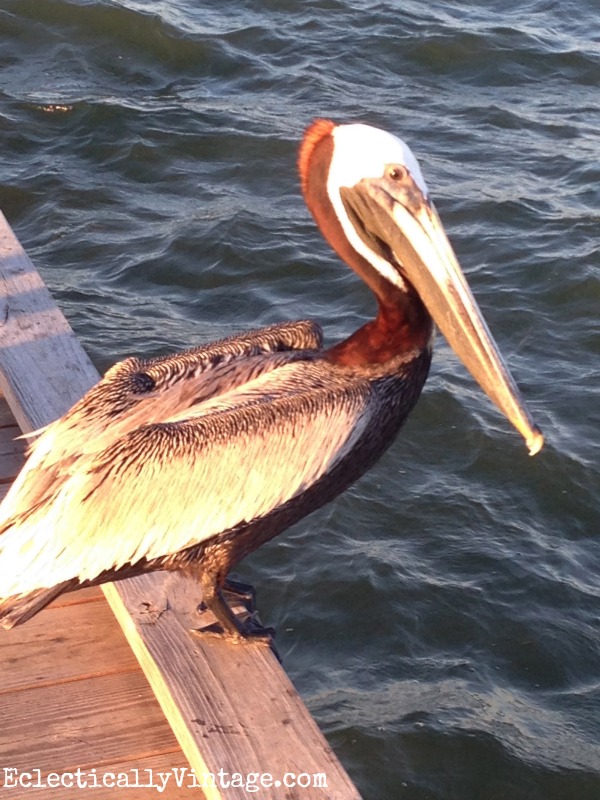 memorable sunsets …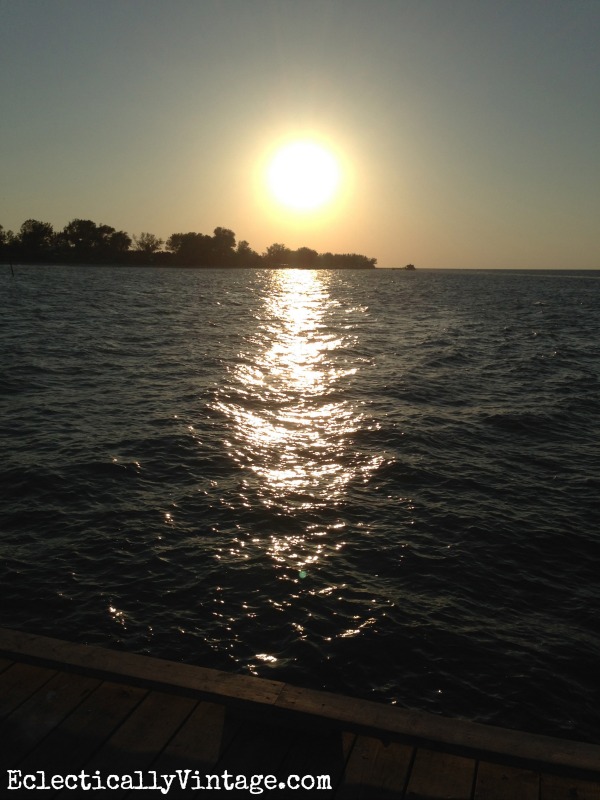 mouth watering restaurants – our favorite (and most fun night) was dining at Eat Here …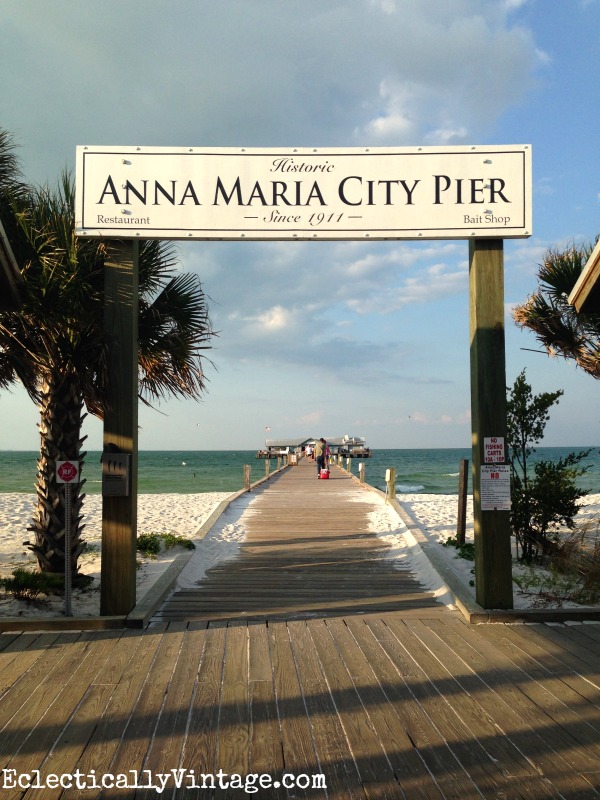 and beauty everywhere we turned.
There's also a free trolly that takes you all over the island.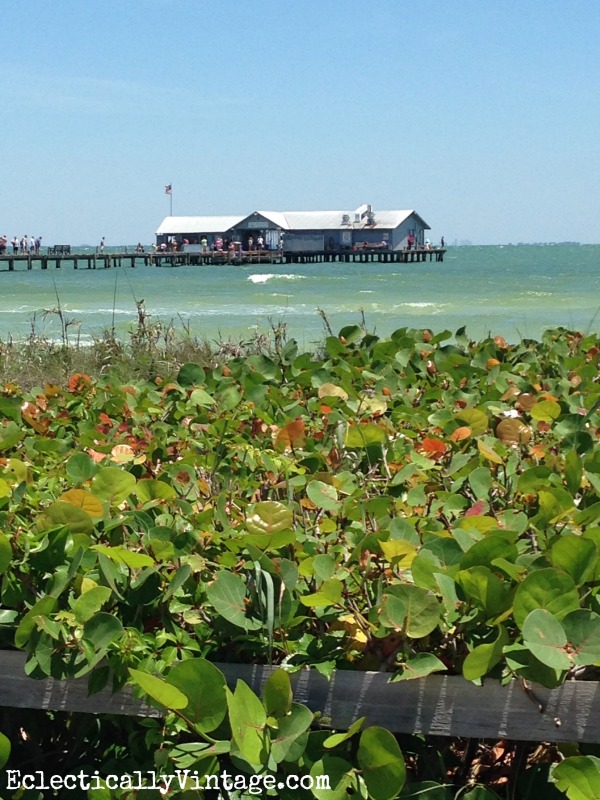 My favorites were kayaking …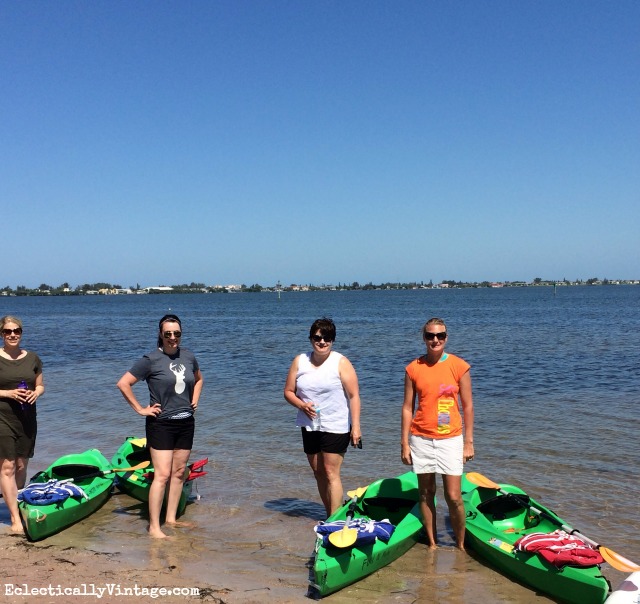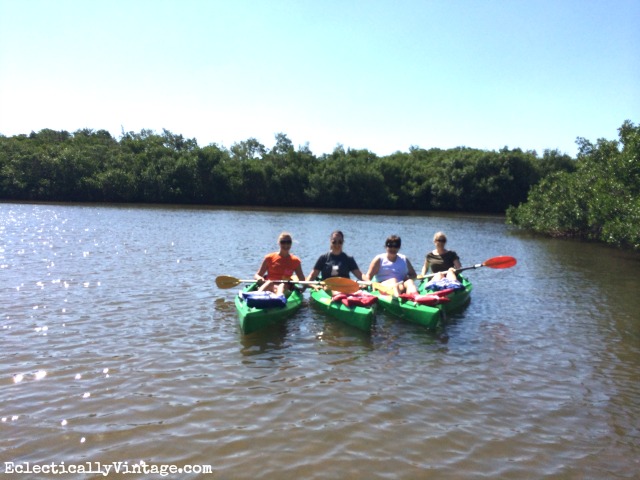 and relaxing on our private dock …
with this view.

We couldn't have all the fun!
Enter to win your very own dream vacation at Sirenia Cove in Anna Maria Island!
Follow the directions in the Rafflecopter below.
We'll never forget our time on Anna Maria Island.
Thank you so much Nancy and Teri of
Anna Maria Island Home Rental
for inviting us into your stunning home!  I highly recommend Sirenia Cove, or one of their other two other equally amazing rental homes, for a very memorable vacation.
Disclaimer:  Giveaway ends at 11:59 pm CST on August 1, 2014.
Prize Package includes:
• 4 Night stay at Sirenia Cove on Anna Maria Island
• 1 ~ $60.00 Gift Certificate to Eat Here Restaurant Group
• 1 ~ Free Golf Cart Rental for 4 Days from Fun and More Rentals
• Free Beach Bike Rental for 4 Days from Fun and More Rentals
• 2 ~ Paddleboard or Kayak Rentals for 4 Days from Fun and More Rentals
• Free use of Beach Chairs for 4 Days from Sirenia Cove
• 1 – Portrait by the Sea value of $100.00 from
Photography by Billi
* Photos to be purchased based on selection from proofs
• 2 Free
Shadepops