Moisturizer, eye cream, lotions and potions.
While I'm all over a great anti-aging product, I have the opposite opinion about my terra cotta pots.
Forget those perfectly perfect, brand spanking new pots.  Like a man, they get better with age …
this is the George Clooney of pots.
I got the idea from my friend Karen – check out her pots that have been aging in the garden for more than seven years and they just keep getting better.
I went a slightly different route since I couldn't find what she suggested and I love the way they turned out.
How to Age Terra Cotta Pots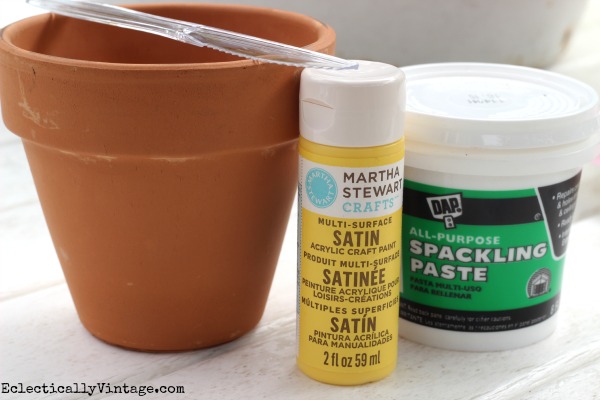 Supplies:
* terra cotta pot
* spackling paste
* yellow craft paint
* plastic knife
* paper plate for mixing
* dirt (yes, dirt) or potting soil
1) Mix a glob of speckling paste with a little bit (a little goes a long way!) of yellow craft paint and stir to combine
2) Use plastic knife to spread your mixture onto a terra cotta pot, leaving some areas exposed
3) Rub a little dirt or potting soil all over the painted pot
4) Plant a flower – give as a gift or keep it all for yourself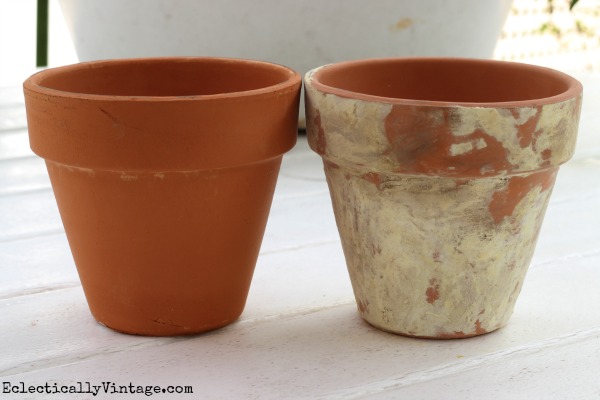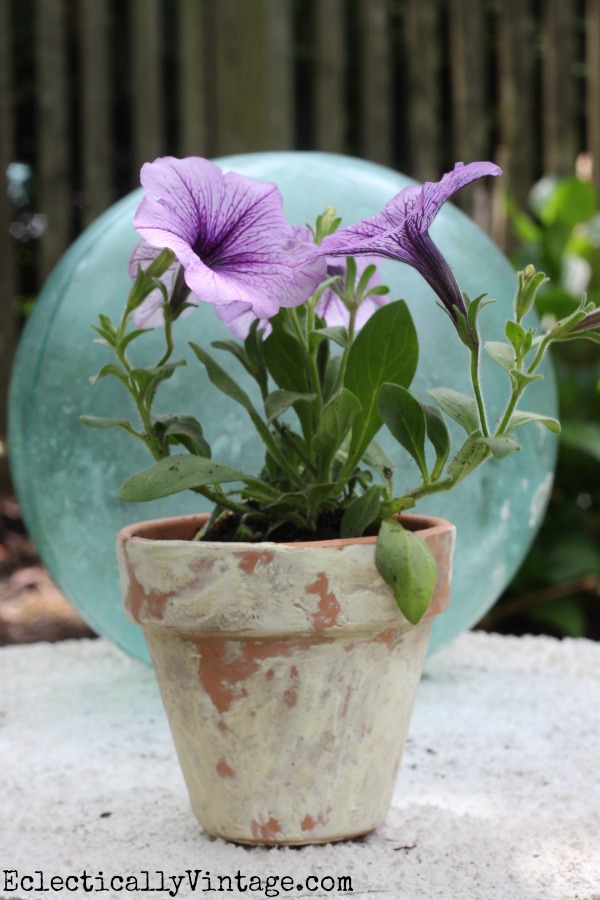 Everything old is new again …
at least in the garden.
Check out my patio in all it's vintage glider glory.