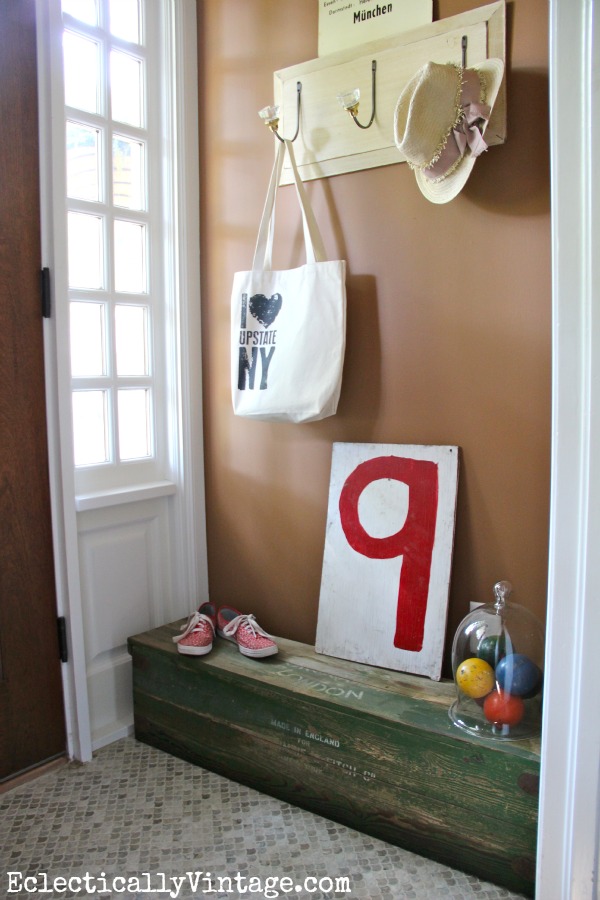 What's not to love about a game where you can shout out words like "wicket" and "booby"?
So put on your whites and join me on my lawn for a game fit for the royals.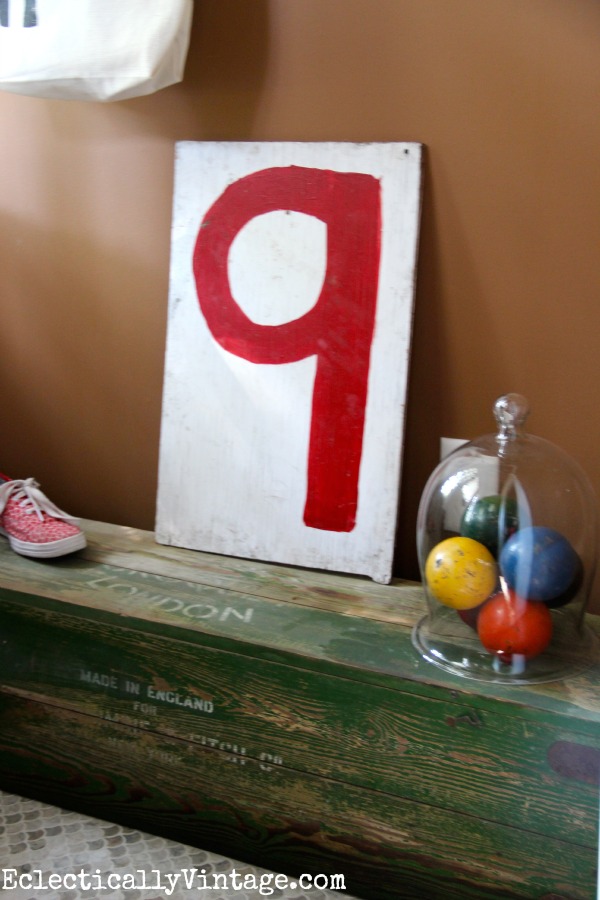 Yes, I'm officially a croquet snob (remember my first vintage croquet set find) since I found this musty, dusty old relic – an antique croquet set – in the garage of an estate sale.
Jacques Croquet Set London made in England for Abercrombie & Fitch …
in it's handmade green wooden box splendor filled with wickets and mallets and other cool thing-a-ma-bobs.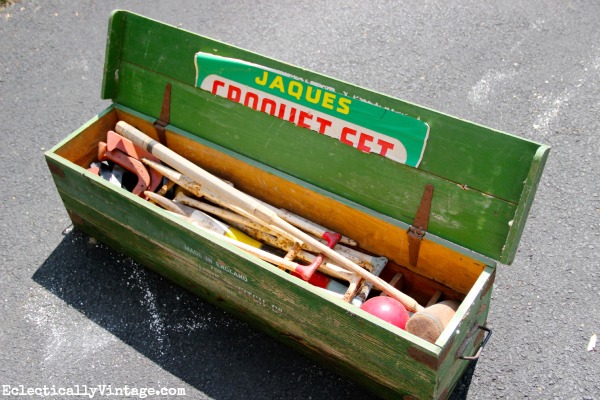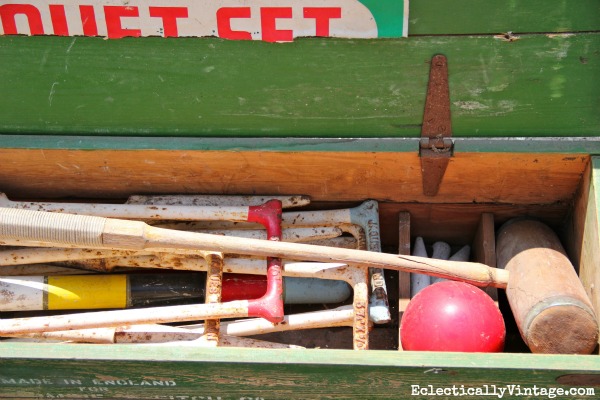 I was almost $3,346 richer …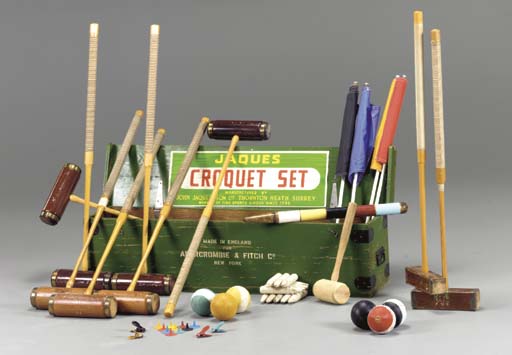 if my find was a full croquet set like this one auctioned at Christie's!
Once my crying subsided and I mixed myself a strong cocktail to console myself, I did what any antique loving gal would do …
I cleaned up that box and lugged it inside where it now resides happily (but it does mock me) in my vestibule.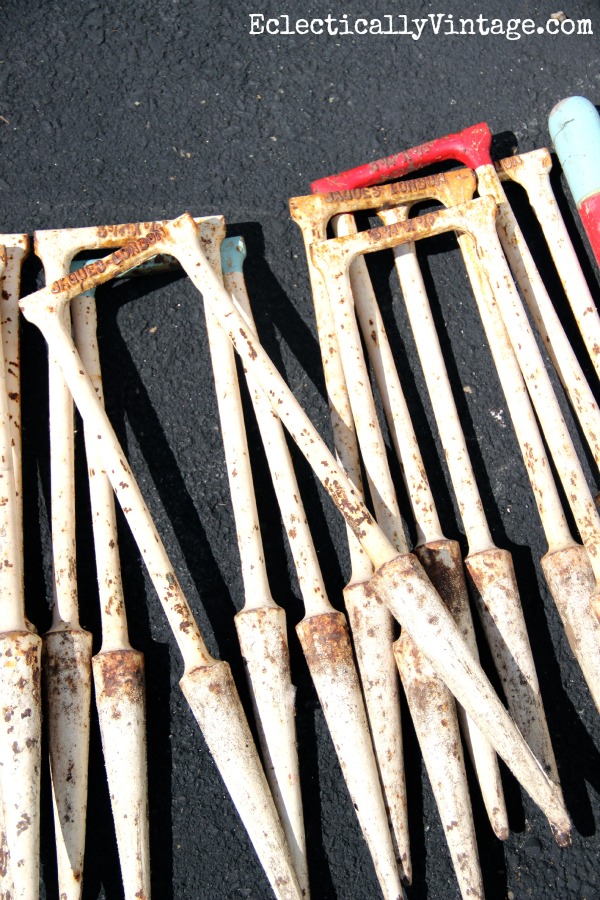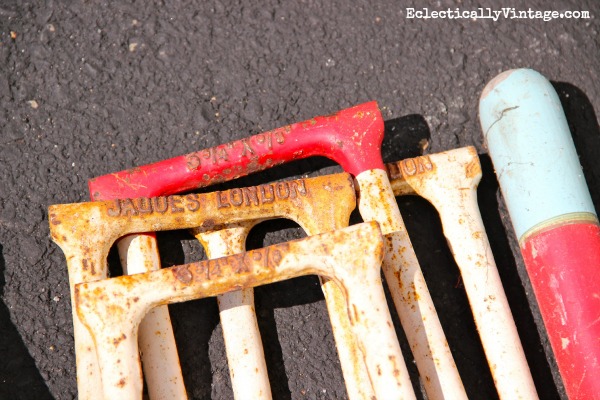 I forgot to mention my "booby" prize!
The heavy duty steel wickets are now being used as hose guides – no more smashed hydrangeas.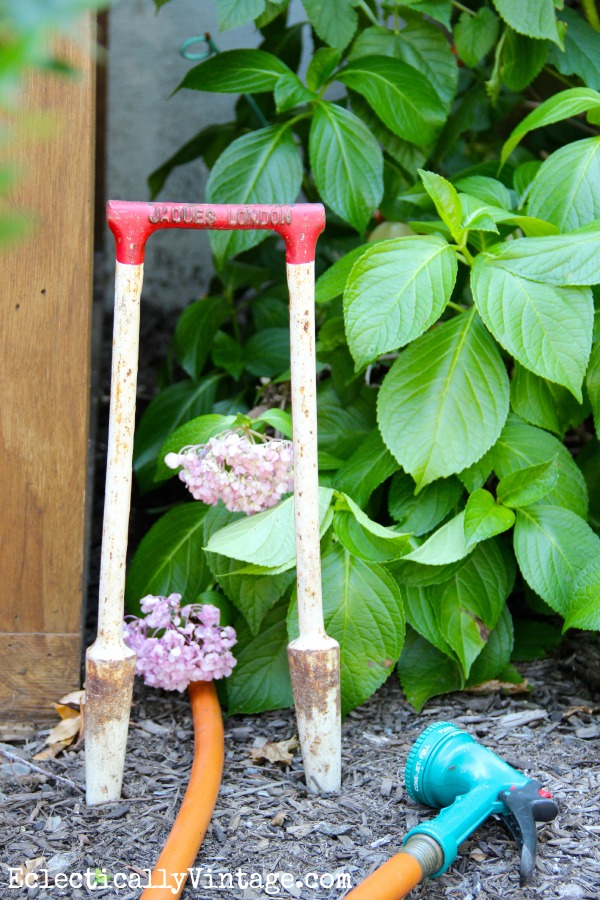 Booby prize #2 – 43 1/2 inches – an absolute perfect fit in my entrance vestibule!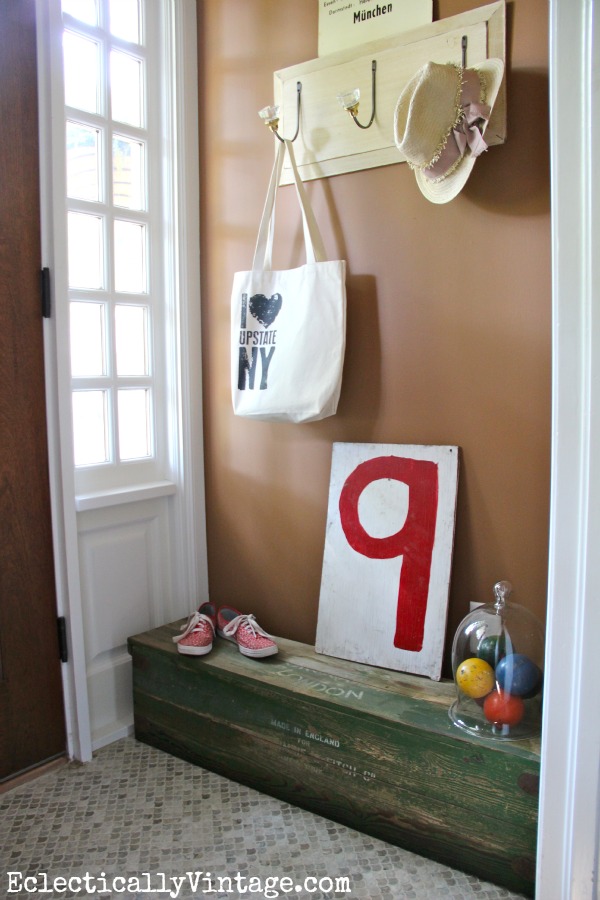 It's no $3,346 …
but it sure is one heck of a booby prize!
See all of my vintage finds here.
P.S. for all of your inquiring minds, a booby is a ball that hasn't passed through the first wicket
P.P.S.  My friend Kirby asked me some probing questions – and I answered if you'd like to read more here.