It's a countdown to Christmas!  This apothecary chest was a wedding gift 16 years ago.  When pulling out my hundreds (ok, it just feels like that many!) of Christmas bins from the basement, I noticed this chest sitting neglected and lonely and thought it would make a great advent calendar.
It only has 18 drawers so I just added 6 mugs right on top.
They hold the extra 6 surprises which are wrapped in tissue so the girls can't peek inside.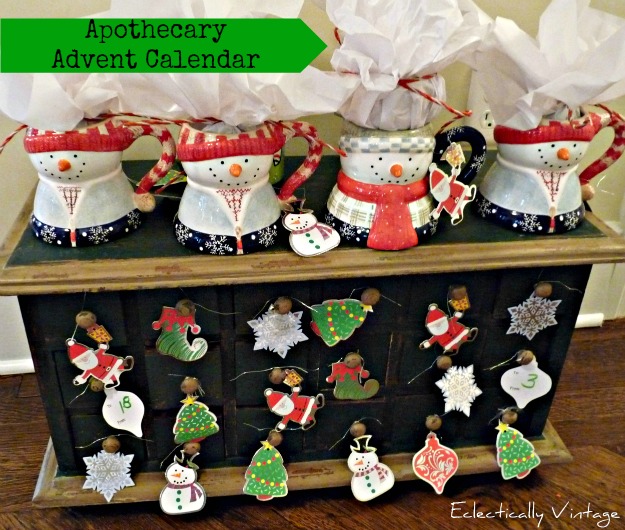 The candy, little presents and gift tags are all from the Dollar Store.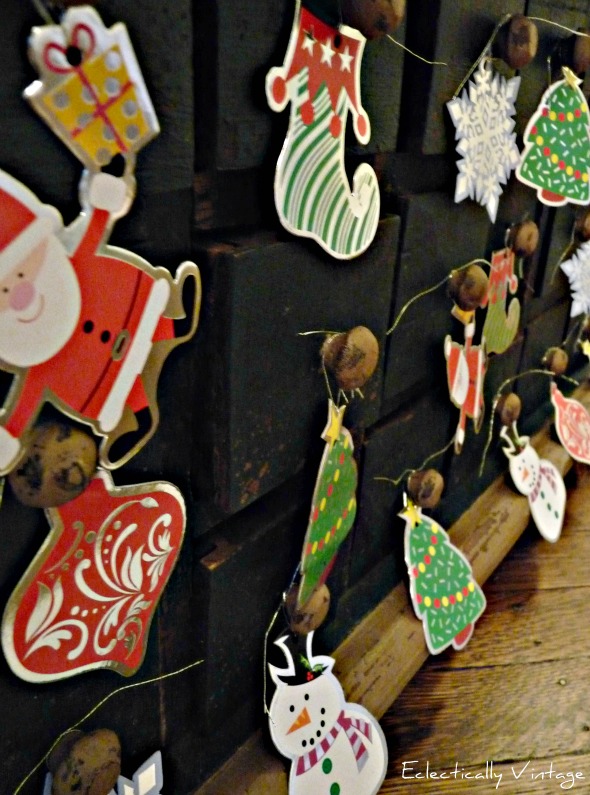 I numbered the backs of the tags 1 through 24 and hung them from the drawer knobs so the girls would know which one to open (numbers are not in order to make the girls have to work for those treats)!