Spring is here and it's loud and proud – hear her roar!
I'm roaring too – and raring to get outside.
I take tons of pics (you can follow me on Instagram to see more) and most don't make it onto the blog so I want to start sharing more of my everyday life.
Here's my April in snapshots.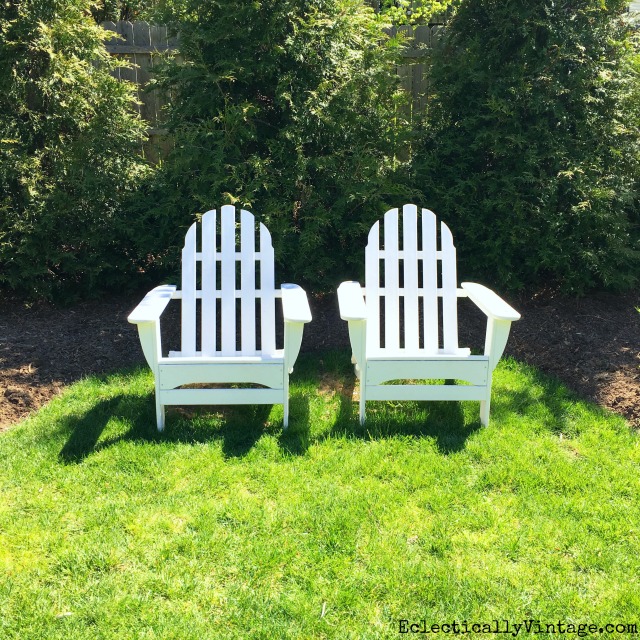 My daughter Olivia and I planted these tulips years ago and I always remember that day every time they bloom. I highly recommend planting something with someone you love – it's such a great way to keep a memory alive.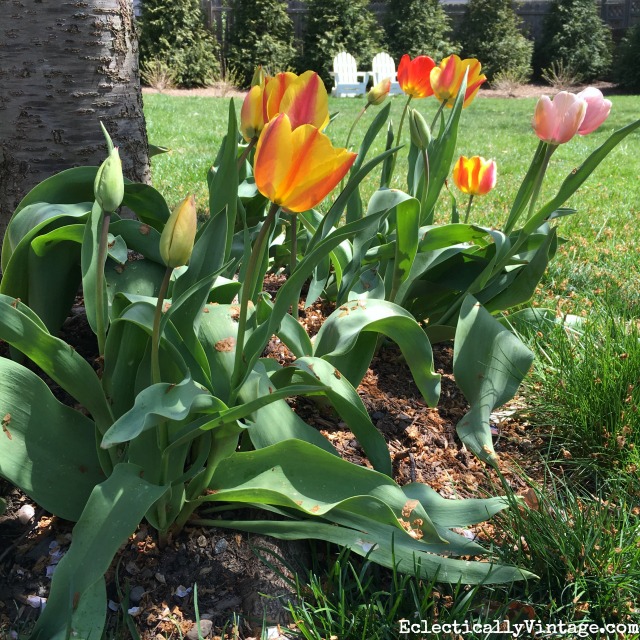 I can't get enough basil and always plant a ton. I love these biodegradable pots – just rip off the bottom and plant.
Pesto anyone?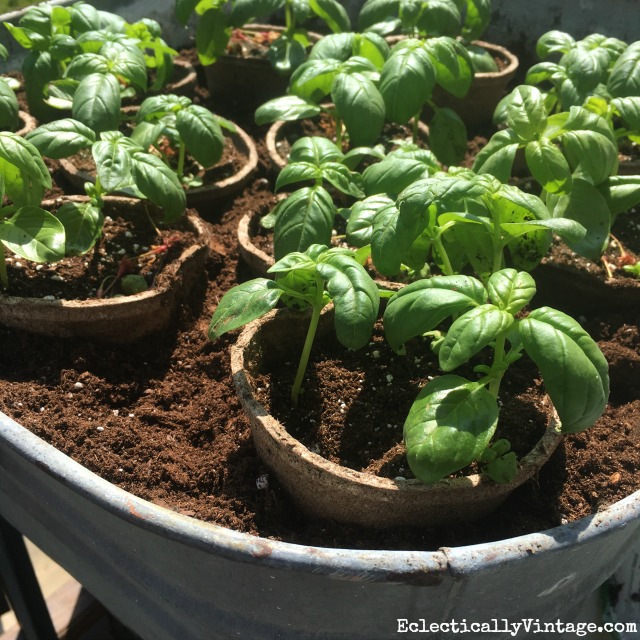 More herbs – it doesn't get easier than throwing a big pot of rosemary into a galvanized bucket for an instant outdoor centerpiece.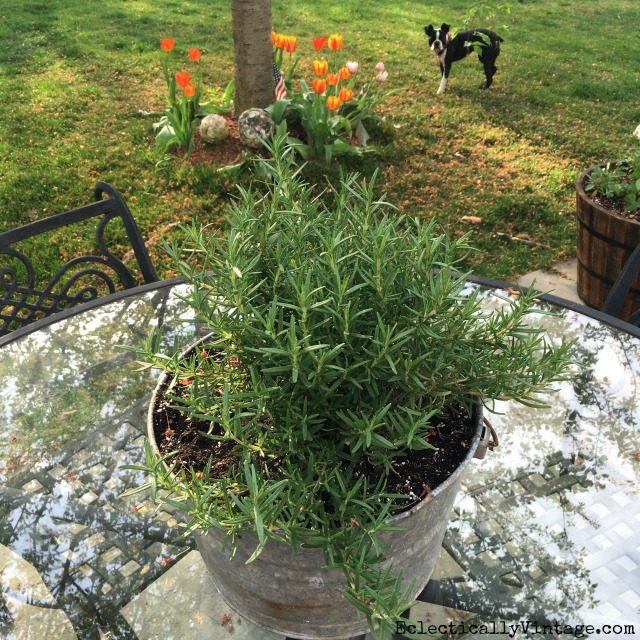 I also planted a little cherry tomato plant but until it blooms it's all about supermarket tomatoes.
Just sprinkle them with salt and pepper and roast at 400 for 15-20 minutes.
Spring is all about softball for my girls. So we spend a lot of time here. I cheer for the team while Sushi eats sticks.
I'm thrilled that my daughter Vanessa has recovered from a concussion and she's back in the game.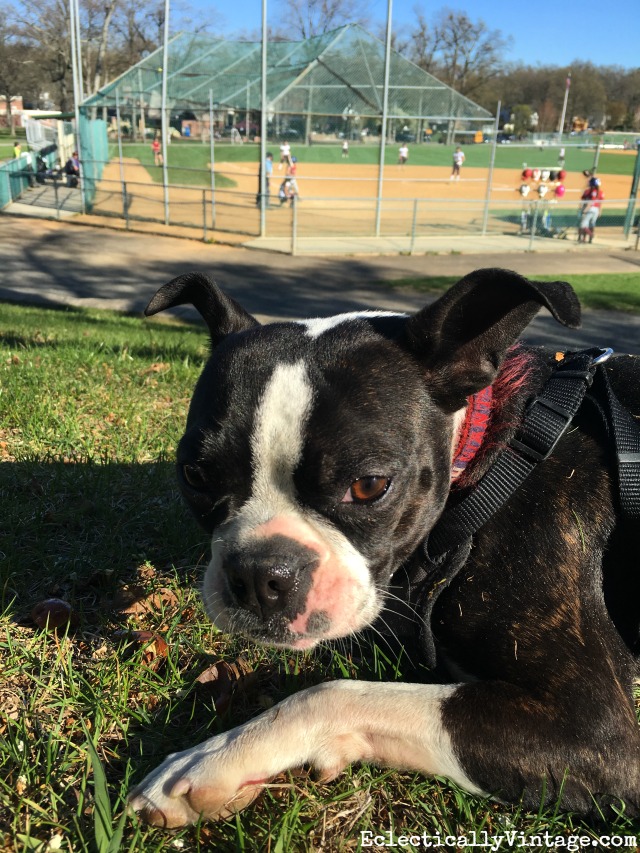 There is also a lot of ball chasing in our yard (you can follow Sushi on Instagram to see more of her cuteness).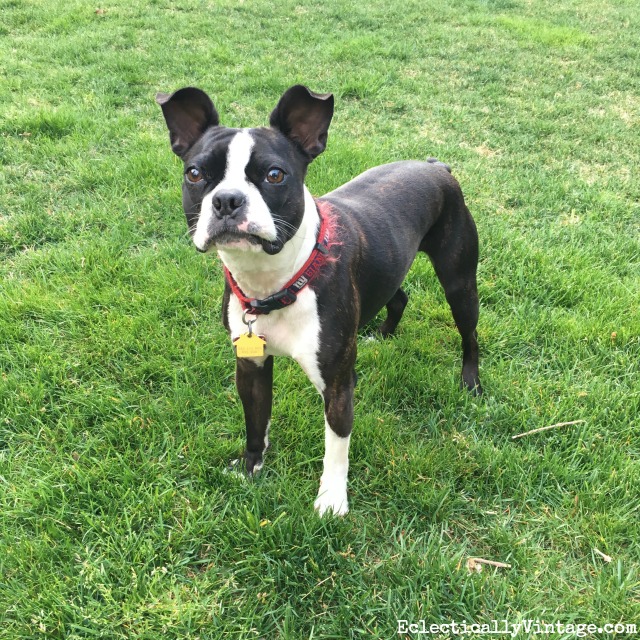 And last but not least, I've been redecorating my sunroom. My ugly old sofa and I had a bitter breakup and I've got a new love in my life. That led to this new rug which I'm loving. It's from Rugs USA and it (and almost everything else) is 70% off.
The affiliate link pouf is less than $15 on clearance now and you can find my favorite dog slippers here.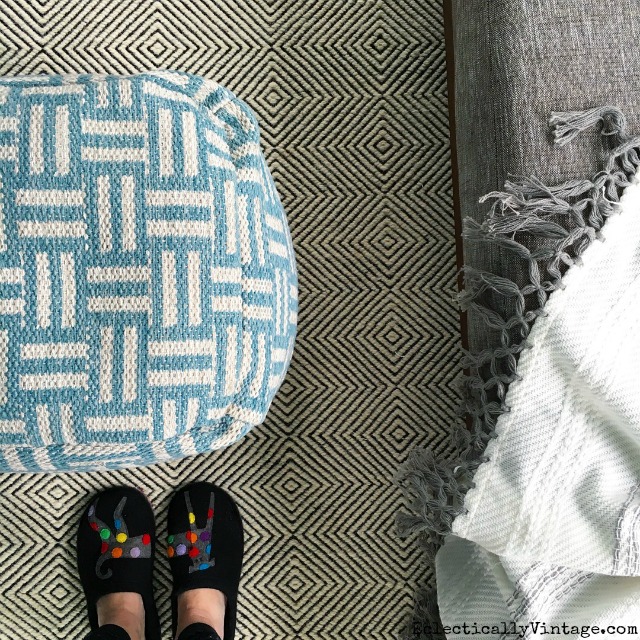 That's my April in a nutshell.
Here's to May and may my basil grow like a weed.
P.S. Don't miss the huge 30% off everything sale at World Market that ends today! (10% off food)

P.P.S. Mother's Day is this Sunday – check out my Mother's Day gift guide.