Growing up, I had a tiny little cactus plant in my room. I lovingly cared for it as I listened to Kenny Rogers belt out The Gambler on my little blue record player.  My cactus was planted in vibrantly colored sand in the clear glass vase. It grew happily for a long time until one fateful day, it shriveled up and died. Since then, I've been a shell of my former self.
But no more!
Because now I have three cacti – moon cacti to be exact and they are fun and colorful and easy to care for.
I decided to give my succulent clam shell some friends.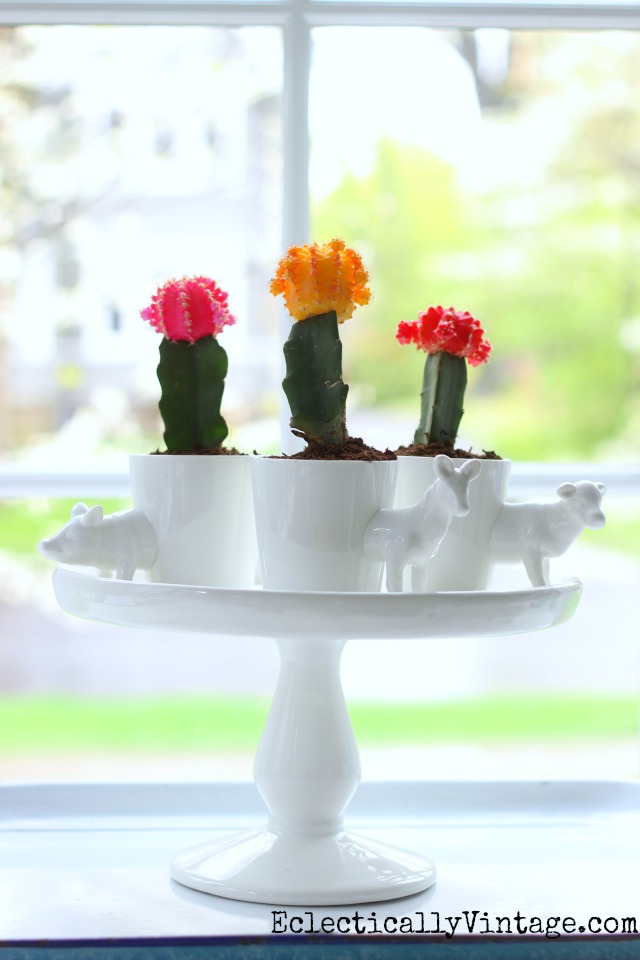 The magic of grafting – a moon cactus is a small grafted cactus which means the gardener takes two different cacti, cuts them and grows them together to create one plant. The top part of the moon cactus doesn't have chlorophyll (which makes plants turn green) so these beauties turn different shades of yellow, orange and red and pink.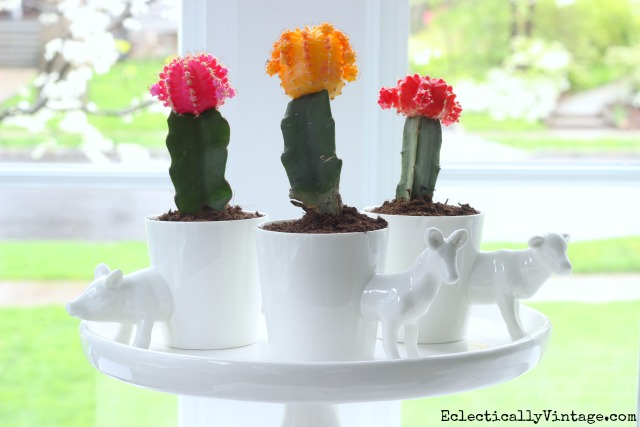 How to Plant Moon Cactus
1) Find a fun container (I love these affiliate cute little animal planters – the perfect size for holding one cactus)
note: make sure your planter has good drainage or use pebbles at the bottom of the pot so roots don't sit in water 
2) Choose your favorite moon cacti – I found mine at my garden center or you can shop for moon cacti online here
3) Plant your cacti (I like using cacti potting mix) but you can try using regular potting mix (try not to use Miracle Gro or any soil that holds water)
4) Place your plants in a location with lots of indirect sunlight (not direct sun) and water only when very, very dry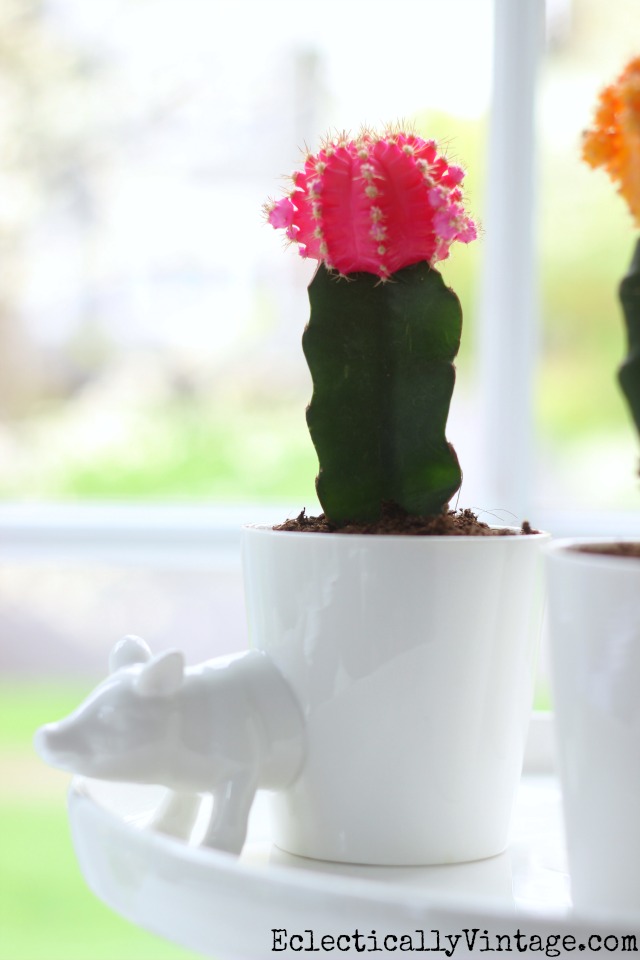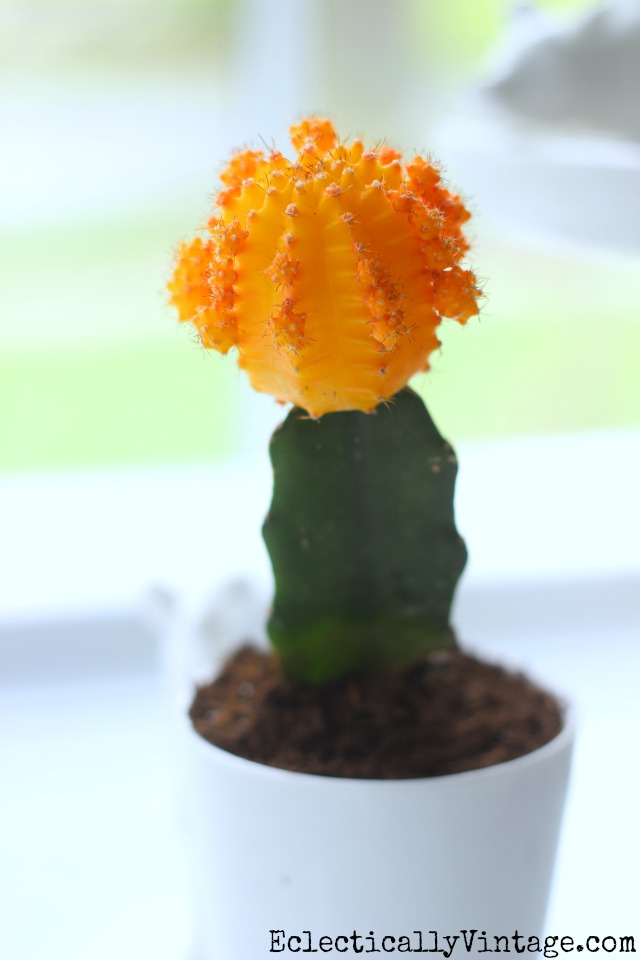 I love the way they look on my sunroom desk and I also love using cake stands (like this one from HomeGoods) to display favorite things.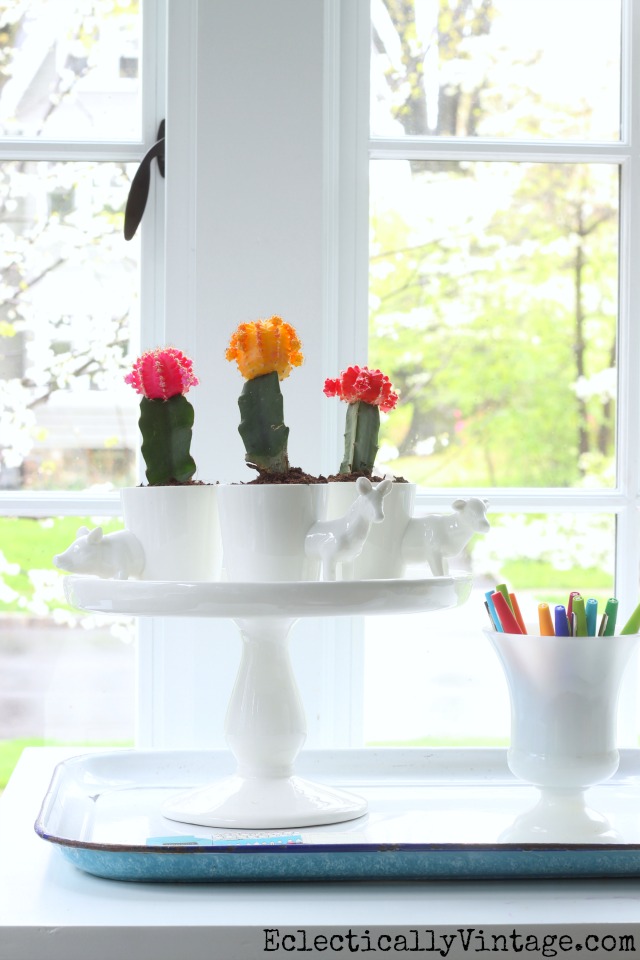 Wow these cacti really bring back memories.
I wonder if my mom saved my little blue record player?
Check out the easiest way to grow succulents.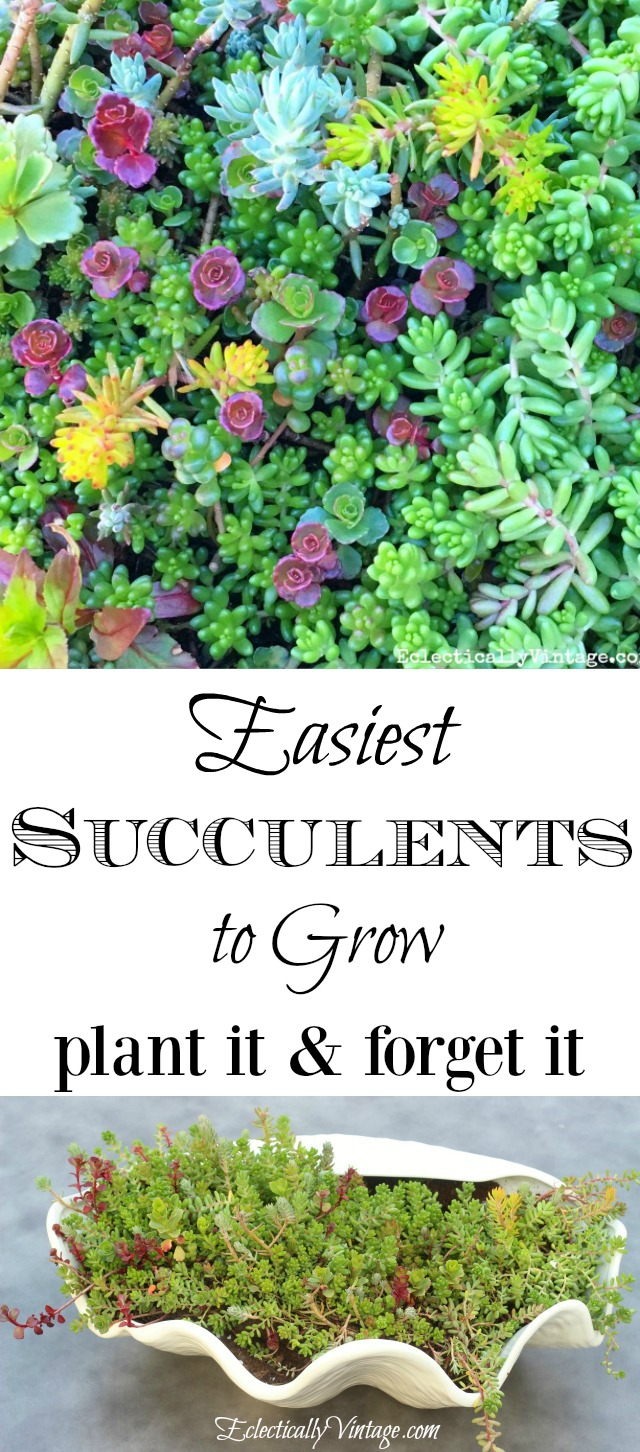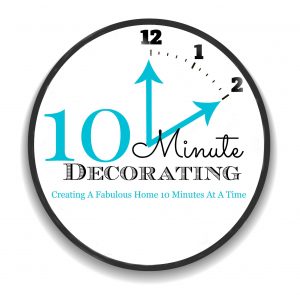 This months 10 Minute Decorating Theme is flowers and my friends have lots of great ideas …