Exceptionally Eclectic – Colorful Bedroom with a Lake View
They live on a lake …
let the collective oohs and ahhs commence.
This is the view out the window for Our Lake Life.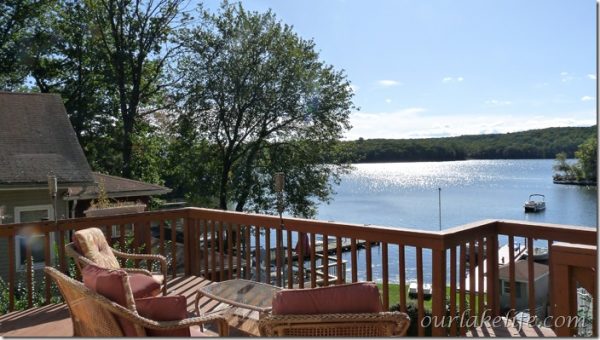 This lake is in my state of NJ – yes, I said NJ!
What, did you think it would be a view of nuclear waste plants and factories?
It isn't called The Garden State for nothing.
Sorry for the tirade – now let's get back to the moral of the story.
Check out this fabulous, color-infused, original art created bedroom with lots of DIY touches.
Those ikat curtain – I am coveting them.
Oh yeah, Maria made them herself (see how here).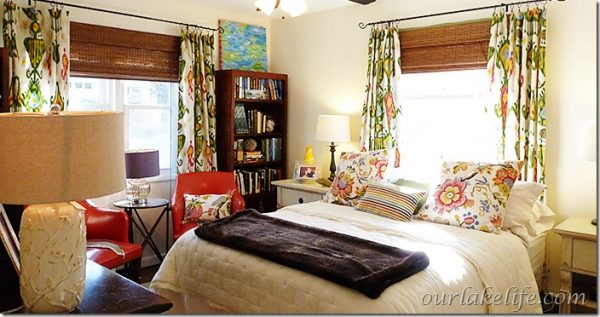 Check out the original art created by Maria herself!
Not only does she paint, she has an amazing tutorial to turn a ho-hum frame into a gilded masterpiece here.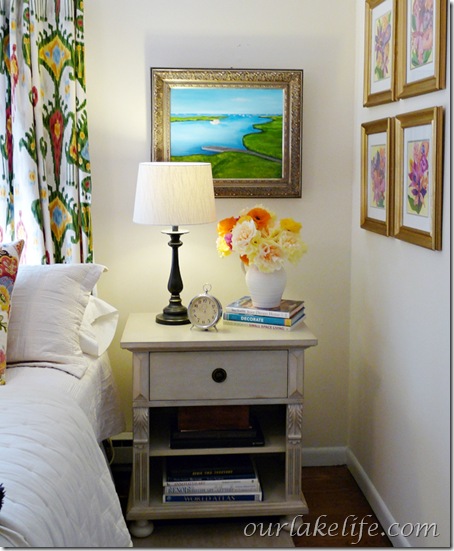 And she reupholstered her great grandmothers orange chairs (piles of horsehair and all) into fantastic upholstery tacked beauties!
See (the before pics) and how she transformed them here.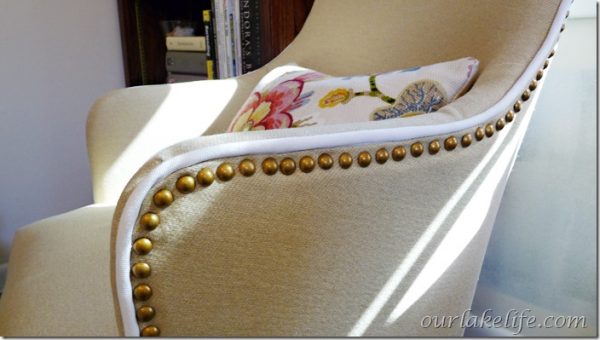 Have a tv that you don't want to be the focal point?
Add a gallery wall to disguise that big black box.
Whew, curtains, art, upholstery, a gallery wall …
Hop on over to Our Lake Life to see what else Maria's got up her sleeve.
Check out all of the Exceptionally Eclectic Home Tours here.
Or check out my house tour here!