Fab Friday Finds – The Score $20 Bought!
The stars aligned in yard sale land last weekend!
Our eyes met from across the road.
Well, lamps don't have eyes, but you get the idea.
I shouted, "those lamps, I must have them"
and veered to the side of the road where I parked and ran to stake my claim.
I hunted and pecked through boxes and bins and piled my booty up …
all the while thinking I wouldn't have enough $ to pay for all of it.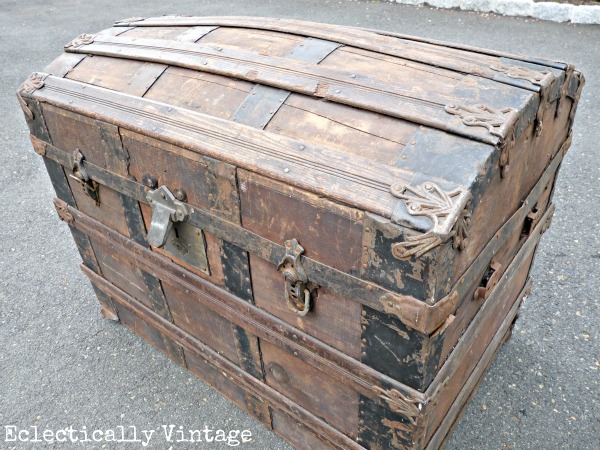 How much do you want for this, I asked?
Oh, whatever you think, Tina (yes, I like to get to know my yard sale sellers intimately) told me.
So I did what any self respecting yard sale maven would do.
I kept piling up "stuff" until I could pile no more.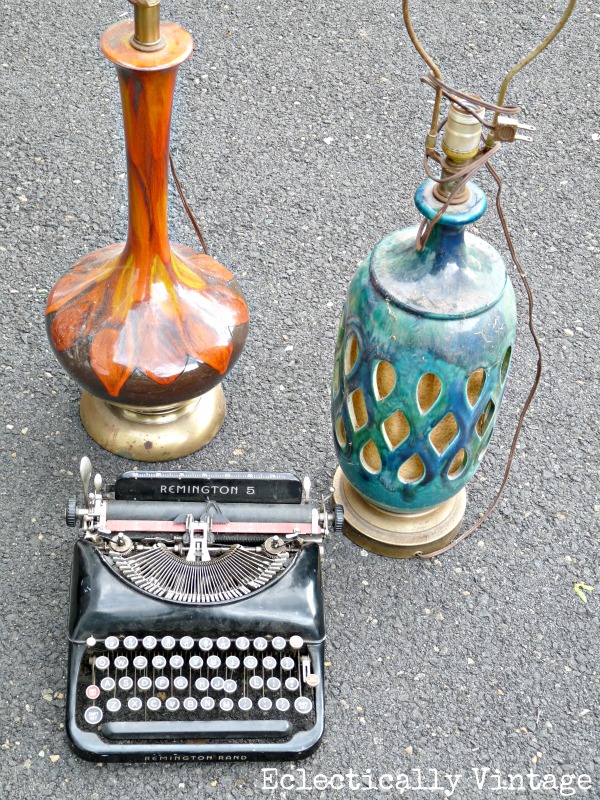 My Haul
1 huge trunk
2 fantabulous 70's drip lamps
46 keys on a 1940's typewriter
1 Dansk mid century modern red pot
1 huge conch shell
oodles of white glass spice jars (spices still inside – ugh)!
All for one low price of $20!
Looks like the K (for Kelly) key got a lot of use!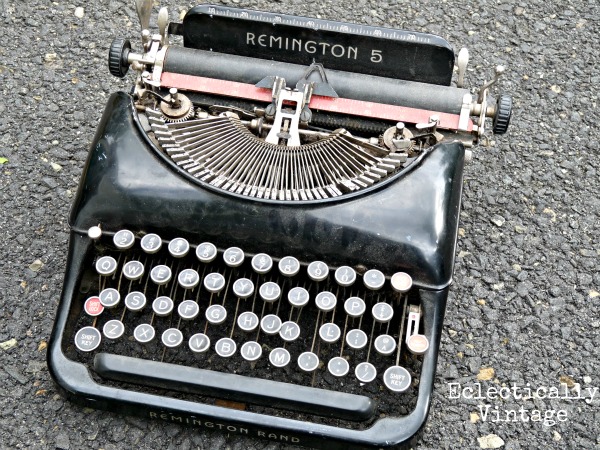 I envision lots of junk in this trunk.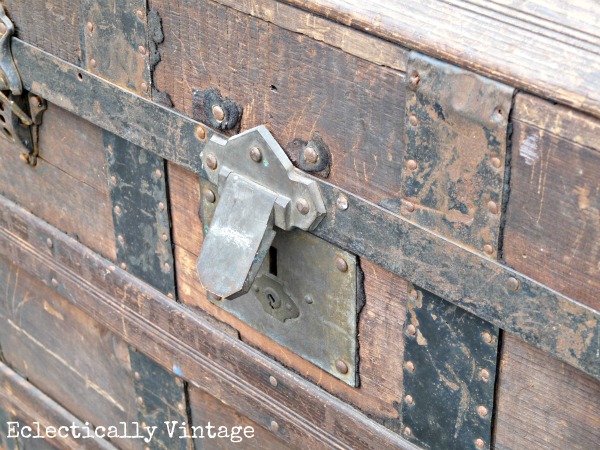 I can't decide if this tops my $6 thrift shop score.
What do you think?
Sharing Here
Southern Hospitality – Thrifty Treasures
Faded Charm Cottage, Redoux, The Shabby Nest