Bloody Mary Recipe with a Kick and a Giveaway!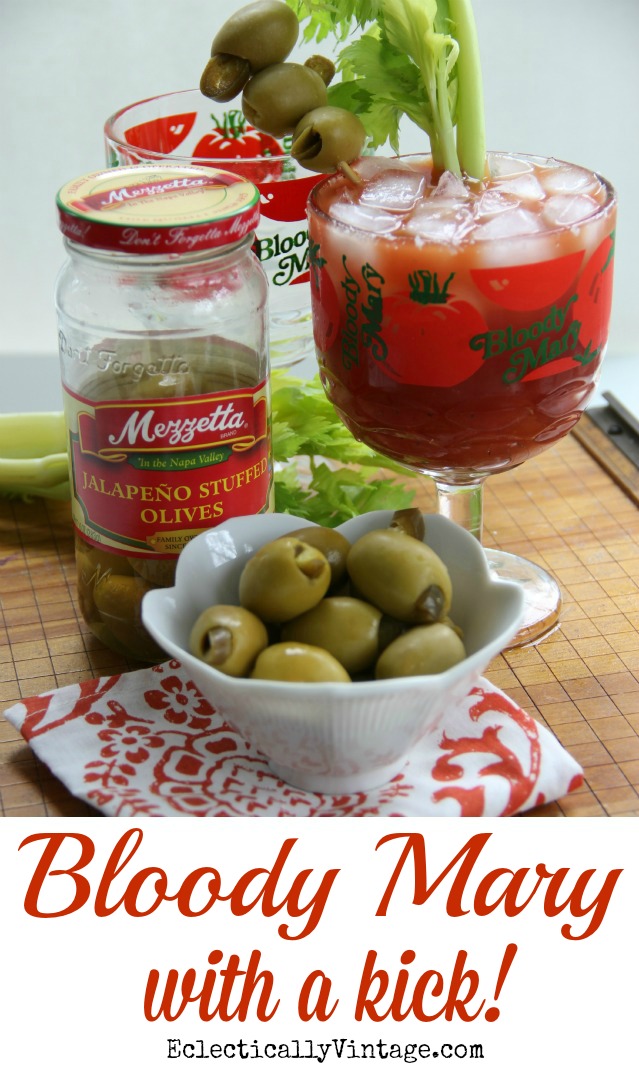 What's better than having friends over around the holidays?
Growing up, parties were the norm in my neighborhood and nobody needed an excuse to throw one.
One of my favorite memories was going to neighborhood Sunday brunches.
No matter who hosted, everyone would bring favorite holiday recipes to share and there would always be a big pitcher of Bloody Marys for the adults good cheer.
If cooking a full dinner for company seems daunting, do what my family did and I still love to do and host a holiday brunch.
Bagels, orange juice, bacon and a heaping platter of scrambled eggs, or any of your favorite holiday recipes are all you need to make everyone feel welcome …
and a pitcher of Bloody Marys of course!
Here's my go to Bloody Mary recipe that packs an extra spicy punch from the brine of Mezzetta Jalapeño Stuffed Olives and pleases a crowd.
Ingredients:
– 1 1/2 oz vodka
– 3 oz tomato juice
– juice from one lemon
– 1/2 tsp Worcestershire sauce
– 2 drops tabasco sauve
– 1 tsp brine from jar of Jalapeño Stuffed Olives
– salt and pepper
– 1/4 tsp celery salt
– Jalapeño Stuffed Olives
– celery stalks with leaves
1) Rub lemon on rim of glass then dip in kosher salt
2) Fill glass with ice
3) Mix vodka, tomato juice, lemon juice, Worcestershire sauce, tobasco, salt, pepper, celery salt and brine and pour into glass
4) Garnish with three skewered olives and a stalk of celery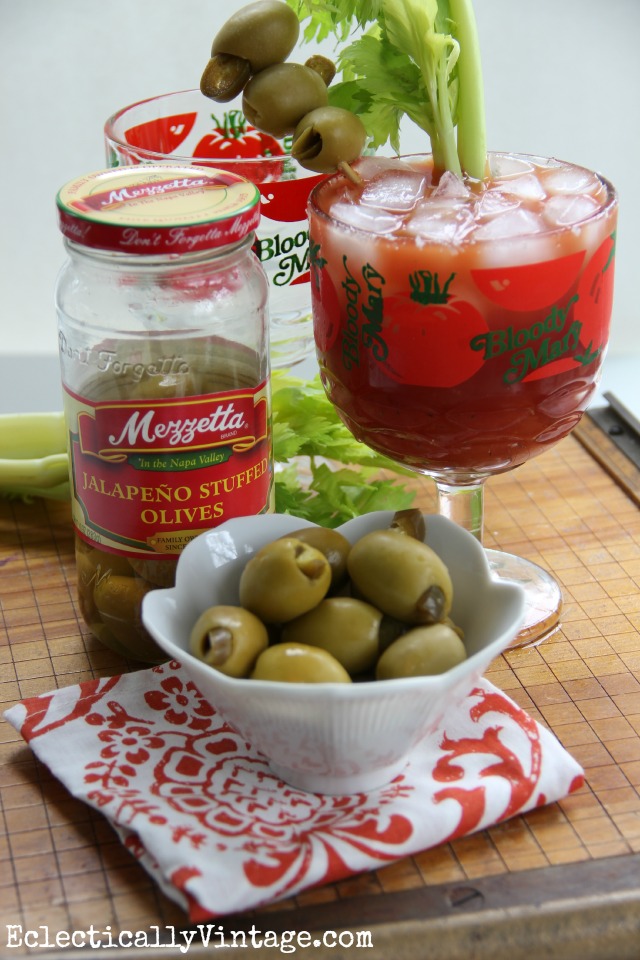 Cheers!
Thanks Mezzetta for bringing back great memories and sponsoring this post.