I'm torn.
I love natural, rustic things like old wooden toolboxes and chippy paint …
but I also love a bit of bling (I live in Jersey after all).
How to marry the two?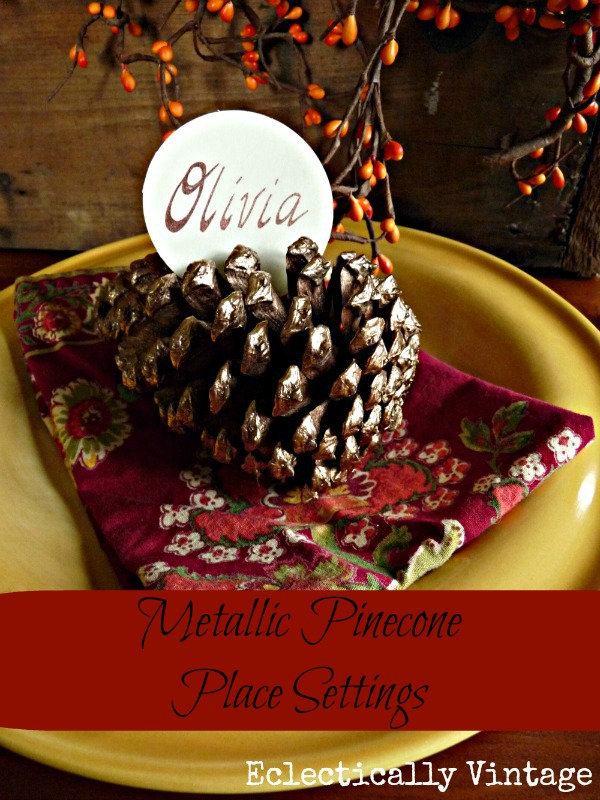 Why not take a standard issue pinecone (not that there's anything wrong with that) and give it some attitude.
I was lucky enough to try the Krylon Premium Copper Metallic spray paint (remember my metallic jack-o-lantern) and had to use it again.
Confession – I am so in love with that spray paint that I'm thinking about running away to Vegas with it.
Not only does Krylon make fabulous metallic spray paint, they also have …
bestill my heart …
metallic leafing pens!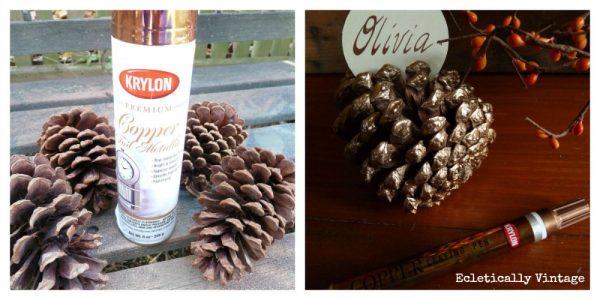 The Deets:
* Spray Krylon Premium Metallic Copper (it comes in gold and silver too!) spray paint on pinecones (I like letting a bit of the natural pinecone show thru)
* Cut a piece of card stock into any shape
* Use your Krylon Metallic Leafing Pen to spell out your guests names
* Put card in pinecone – stand back and admire your bit of bling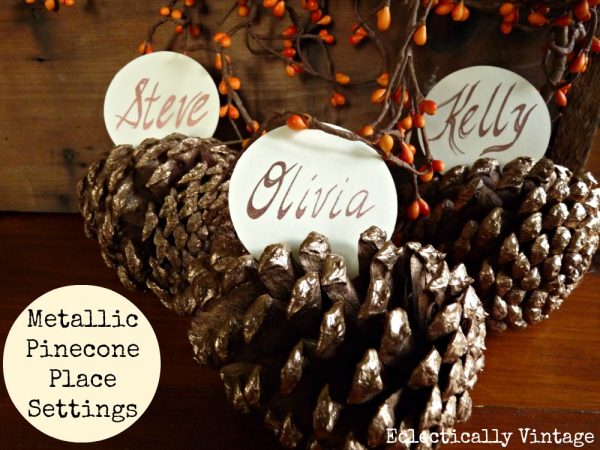 It's how I'll be setting my Thanksgiving table this year!
This is just the tip of the fabulous spray paint idea iceberg.
Click on each pic to be magically transported.
This shimmering post is sponsored by Krylon but I only speak the truth – see my full disclosure policy.