Cheesy Ham and Potato Casserole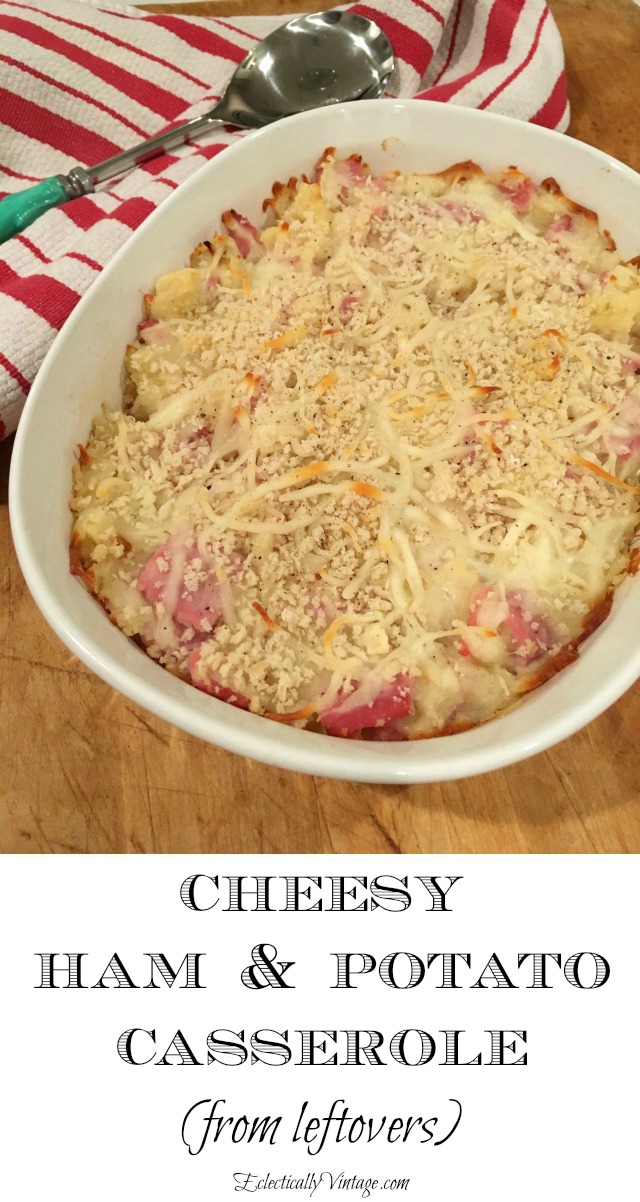 When I told my hubby we were having 10 people over for Christmas dinner, I think he heard me say 100 people from the amount of leftovers we had!
What to do with mounds of ham and mashed potatoes?
A quick and easy cheesy ham and potato casserole that takes minutes to assemble.
Cheesy Ham & Potato Casserole
Ingredients
3 cups mashed potatoes
2 cups chopped ham
1 small onion
1 tbsp olive oil
2 pats butter
1/2 cup shredded mozzarella cheese (divided)
1/2 cup Parmesan sprinkle cheese (divided)
1/4 cup Panko breadcrumbs
salt & pepper
Instructions
Preheat oven to 350
Dice onion and saute in olive oil and butter
In a bowl, combine mashed potatoes, ham, sauteed onions, 1/4 cup shredded mozzarella, 1/4 cup Parmesan, salt and pepper
Pour mixture into casserole dish
Add 1/4 cup shredded mozzarella and 1/4 cup Panko breadcrumbs on top
Bake for 30 minutes or until golden
https://www.kellyelko.com/cheesy-ham-and-potato-casserole/
The breadcrumbs add a nice golden crust on top.
It's the perfect comfort food and my family gobbled it up.
Feel free to add or omit ingredients (frozen peas would be a great addition or use cheddar cheese instead of mozzarella which is all I had on hand).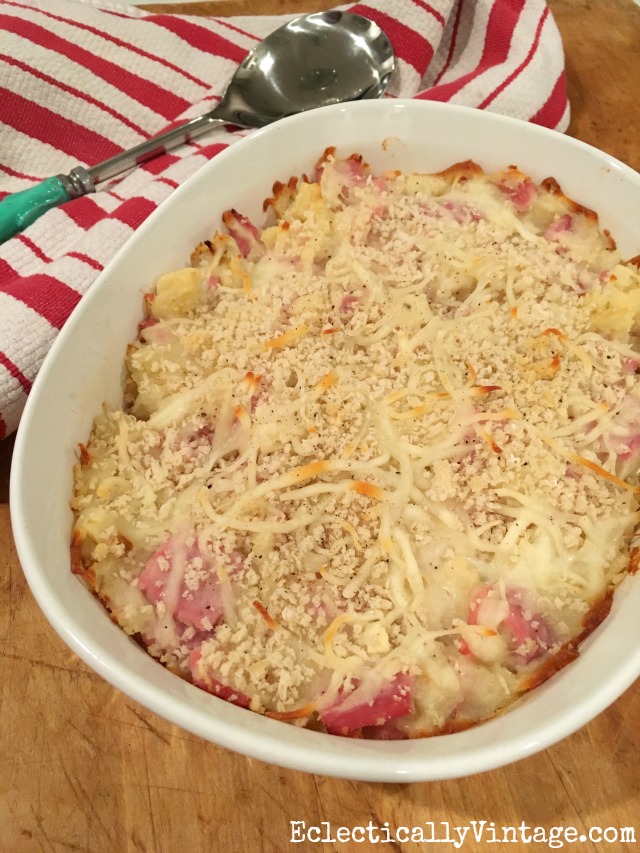 Mental note: tell hubby we are having 4 people for dinner next time so there will be way less leftovers!
I'm also really loving this make ahead breakfast casserole …
and these tips on making perfect mashed potatoes.
P.S. I love to cook but don't share often since night time photos aren't the best. I'm over trying to be perfect and will share my pics right out of the oven, imperfect lighting and all!