Christmas in a Minute – Make a Mason Jar Advent Calendar
Make this unique mason jar advent calendar to count down the days until Christmas.
There's nothing more exciting than anticipation.
Counting down the days.
Something to look forward to.
There's also nothing as exciting as a simple project …
one that takes just minutes to create.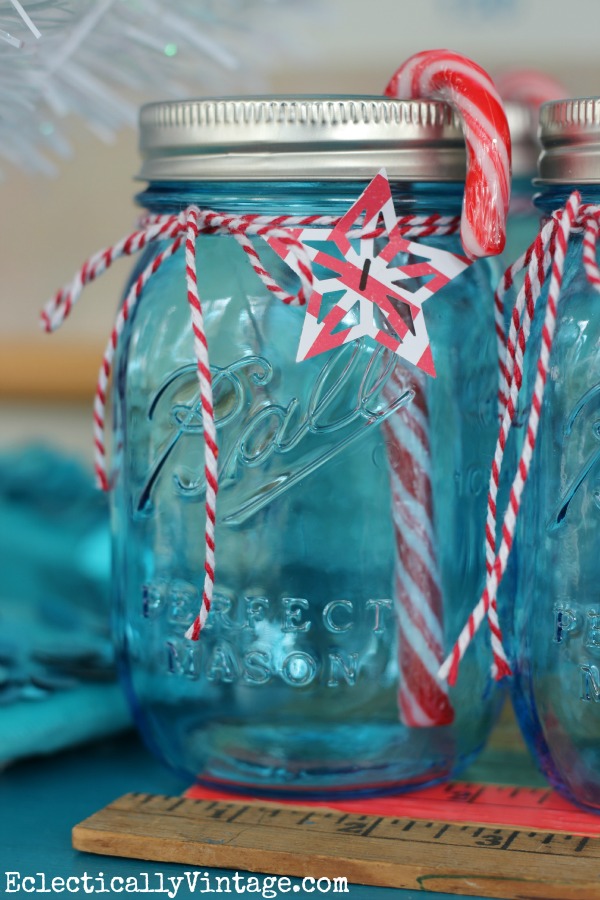 What are the odds that I happen to have 24 new blue mason jars?
It's fate … the perfect amount to make the world's cutest advent calendar.
All wrapped up in candy cane bakers twine and stars …
just waiting for the 24 day countdown until we hear hoof steps on the roof.
My girls will rush to see what awaits them every morning before they start their hectic days.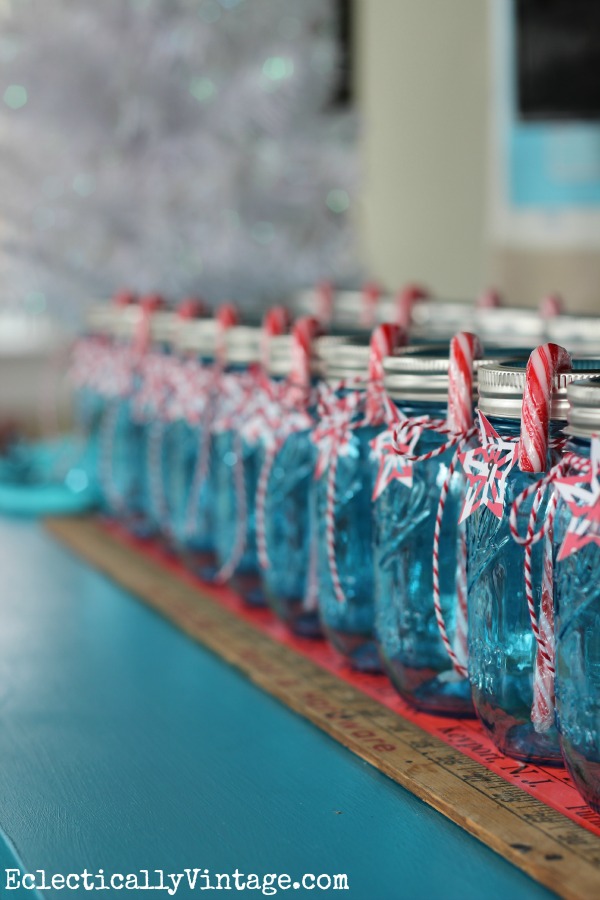 Candy, a note, a fun outing …
something to look forward to.
Or you could put candles in each jar – light one every night during the countdown to Christmas until you have 24 lit on Christmas eve.
Here's to creating memories that our kids will never forget.