Oh Christmas Tree, Oh Christmas Tree,
How lovely are your …
Branches?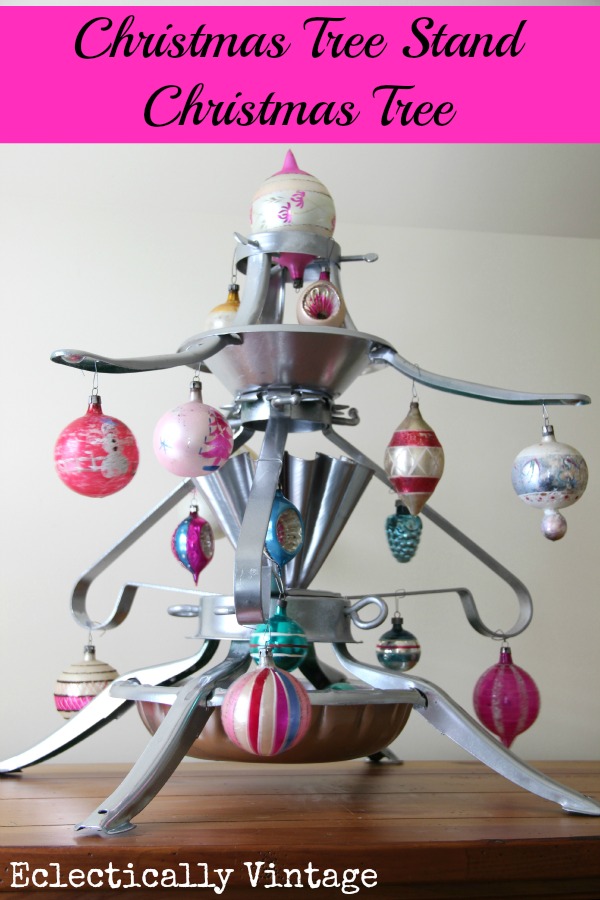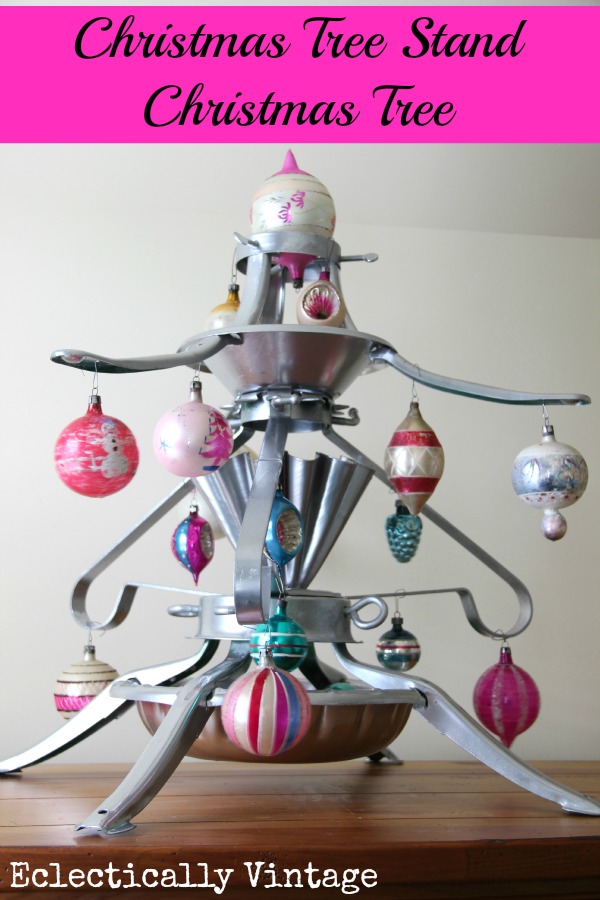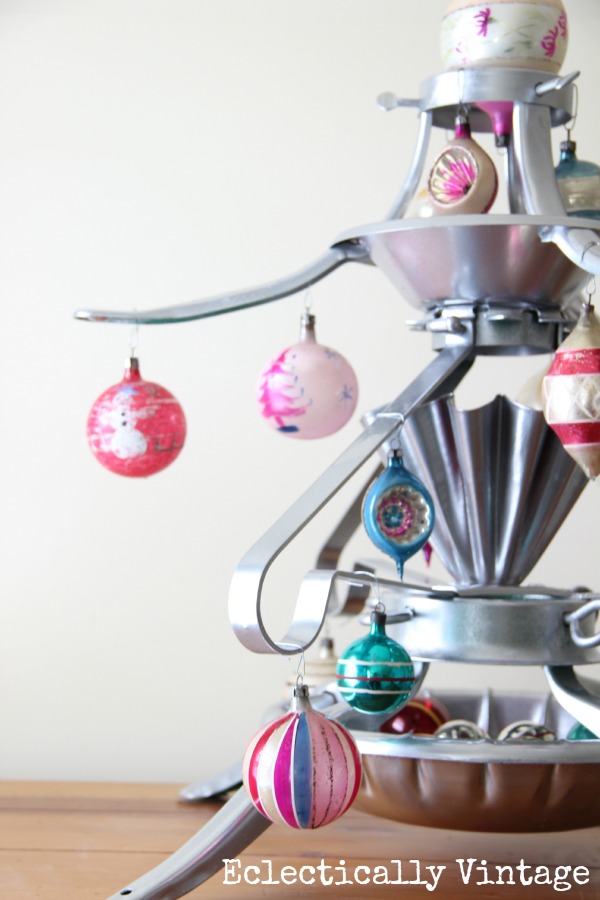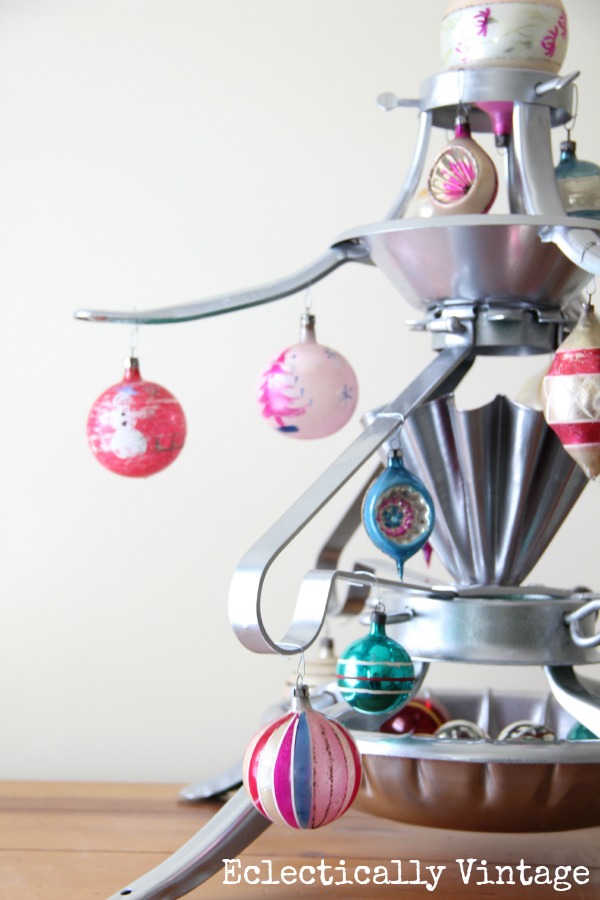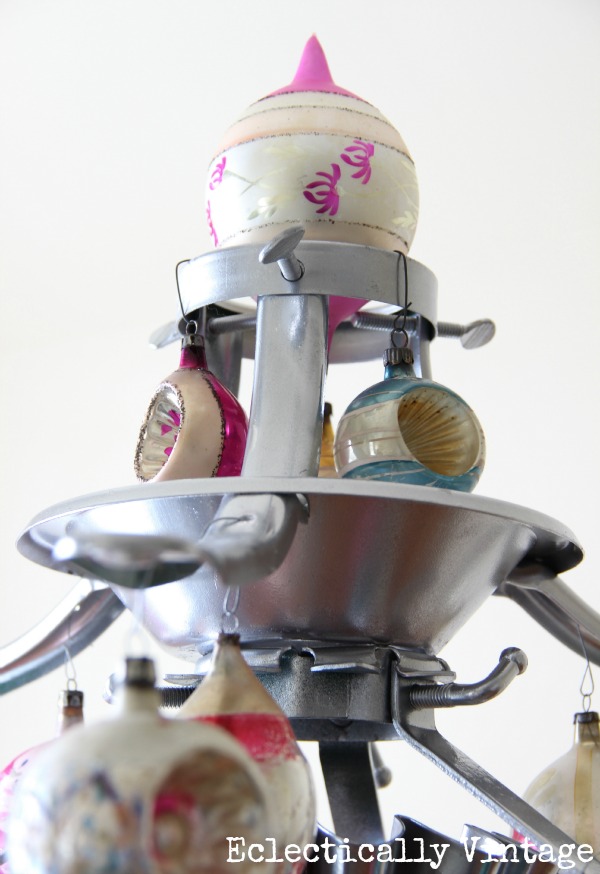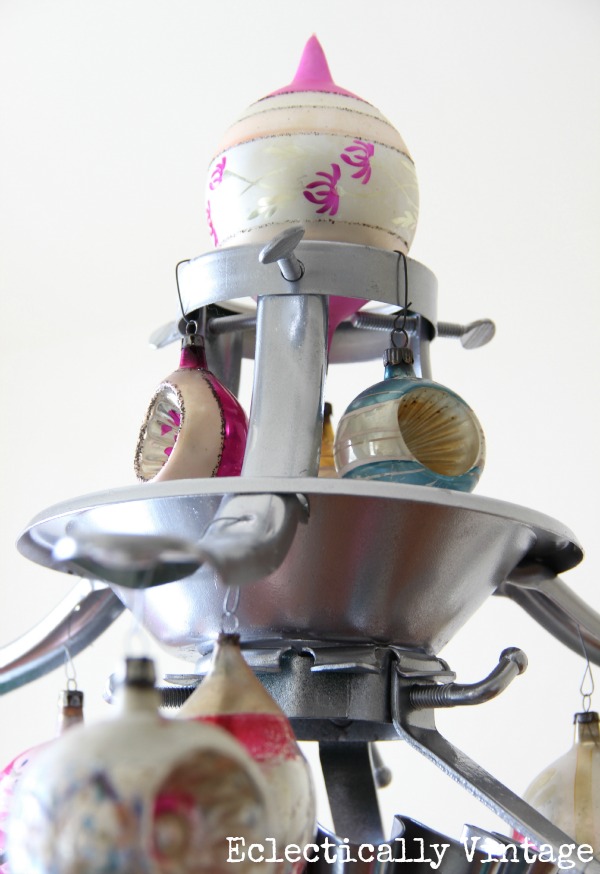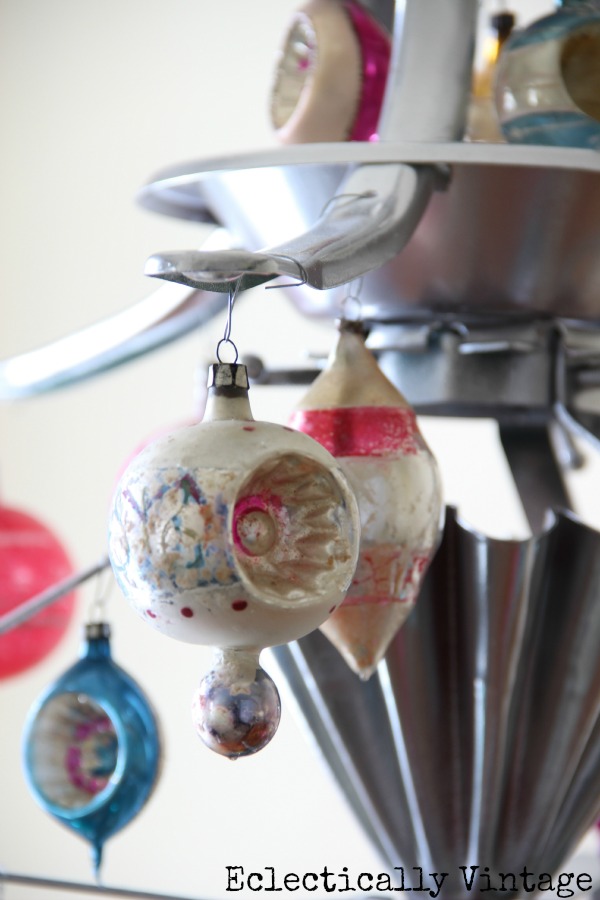 The Deets:
* Find some old Christmas tree stands at the thrift store
* Spray paint them (I used Kyrlon Premium Silver Foil Metallic)
* Stack them
* Dangle some cute vintage Shiny Brites from the "branches"
* Sing Oh Christmas Tree as you admire your creation
I heart this spray paint – it comes in copper and gold too and if I could, I'd bling out my entire house with it!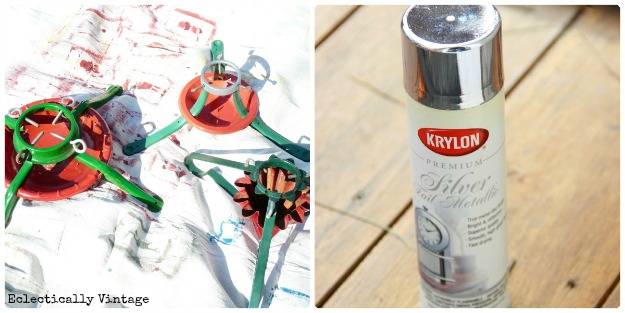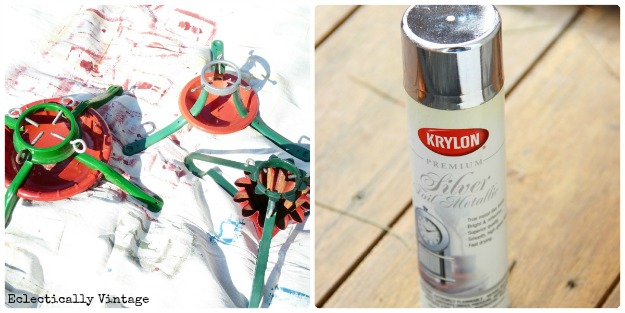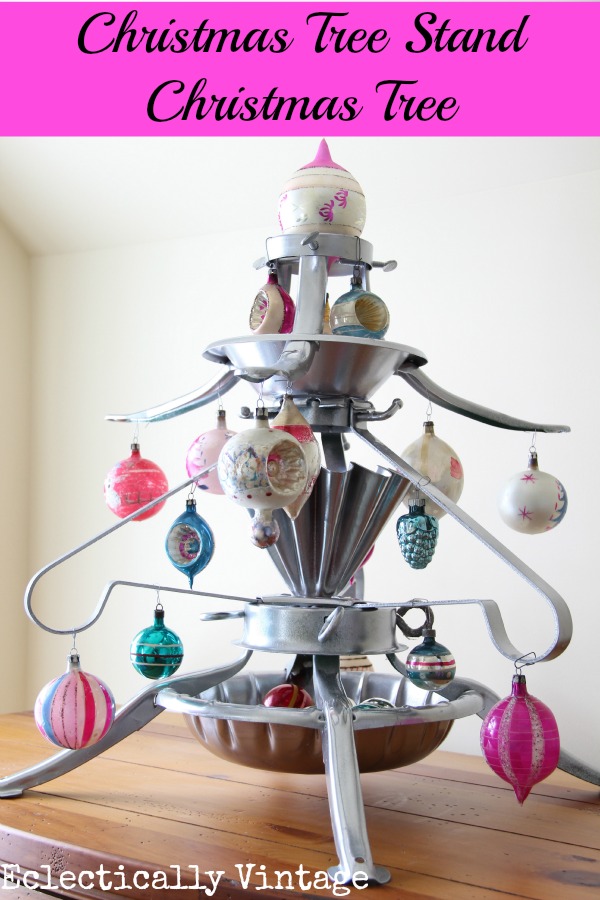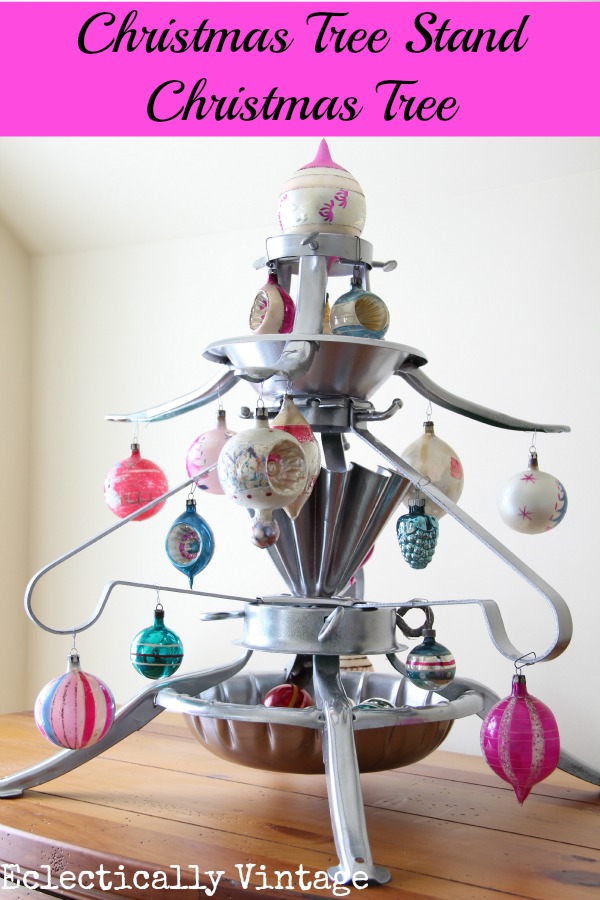 I just may have to rewrite that song now.
Speaking of unusual trees, have you seen my Ladder Christmas Tree?
Or my favorite dozen unique Christmas "trees"?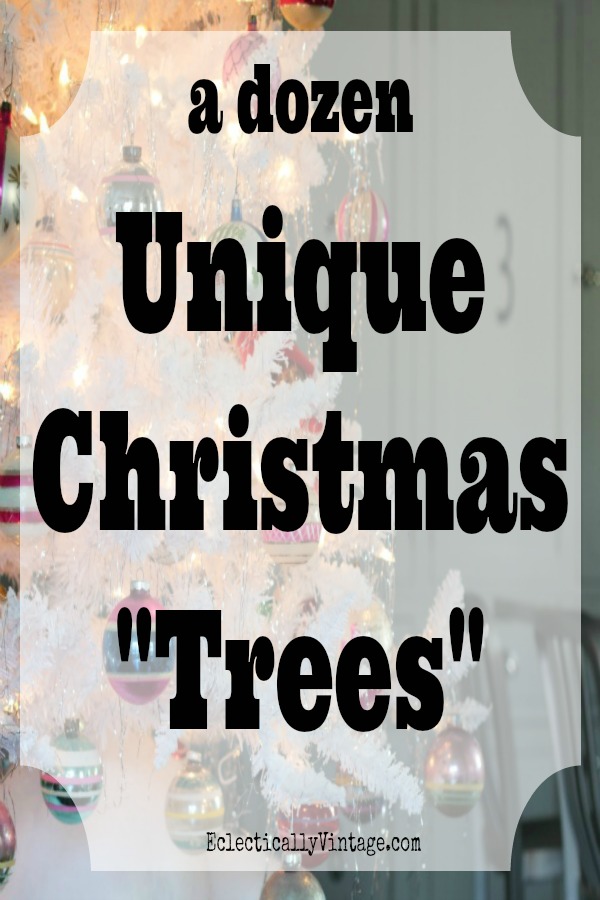 You've got to go check out these super creative projects – just click each pic.
This winter wonderland post is sponsored by Krylon but I only speak the truth.  See my full disclosure policy here.
See my Christmas House Tour 1
Christmas House Tour 2 – filled with creative ideas anyone can do!