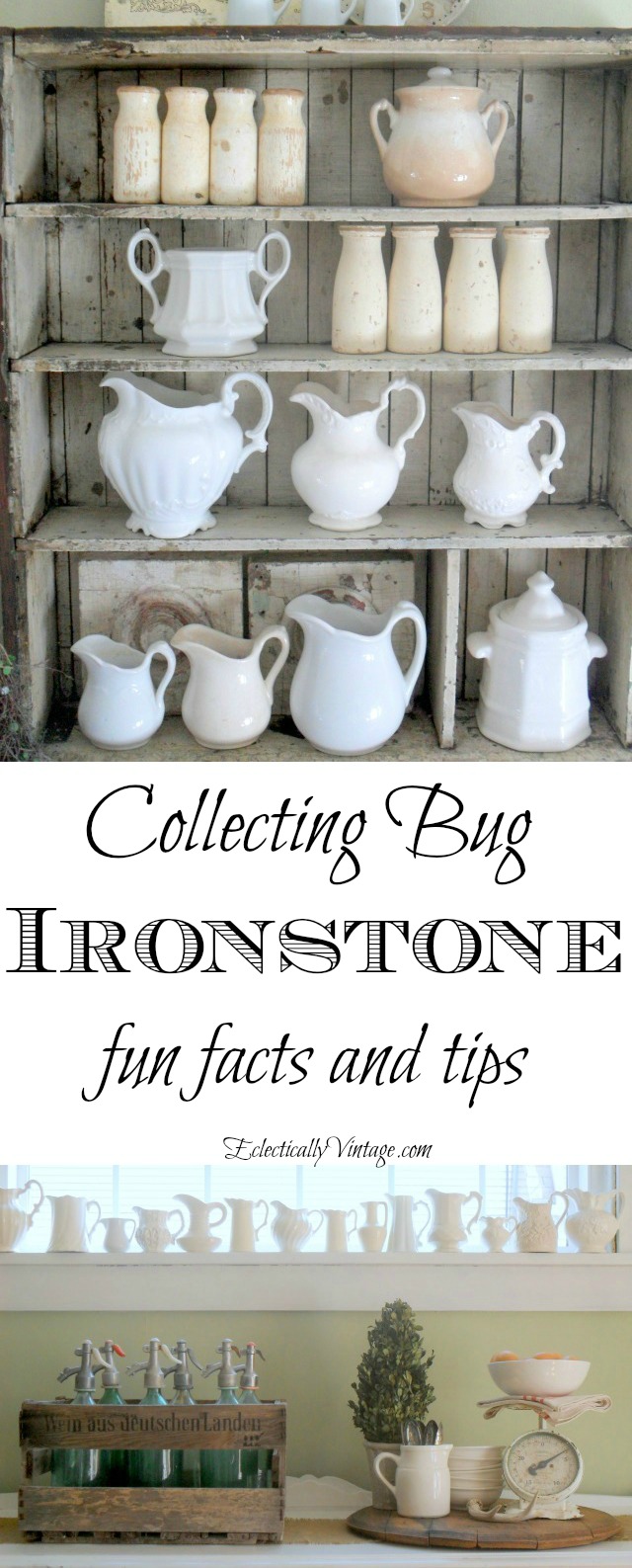 Strike while the ironstone is hot!
Ironstone can be found everywhere from museums to humble farmhouse tables.
Susan of Must Love Junk loves collecting ironstone and has been collecting it for years and says …
"One of my favorite collections that makes my heart sing is old ironstone! I'm drawn to any and all kinds of pieces (tureens, platters, sugar bowls and creamers) even if they're crazed or chipped, to me they're still elegant! I love that you can just slip a piece of ironstone into any vignette, in any room, and it adds classic vintage farmhouse charm."
Found at flea markets and garage sales, most of her finds were scored for less than $10.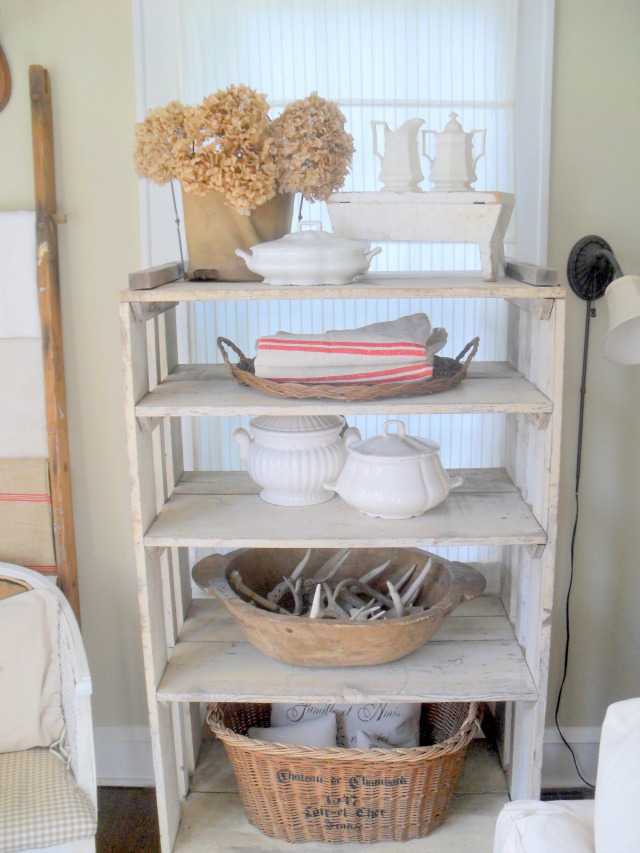 Group small pieces together for maximum impact.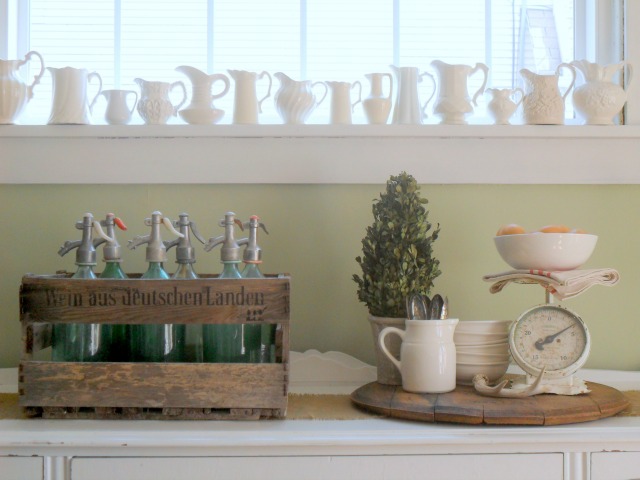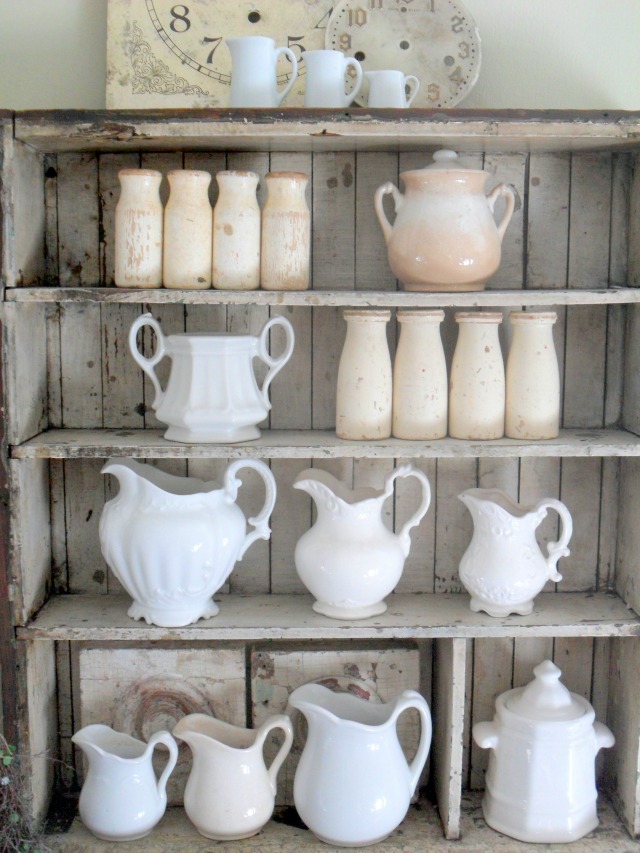 Ironstone was patented in 1813 in Staffordshire, England and was stronger than porcelain. It was adorned with transfer patterns and painted designs.
By the 1840's England started exporting ironstone to America only to discover the United States preferred plain, unadorned white pieces. So began the love affair with white ironstone.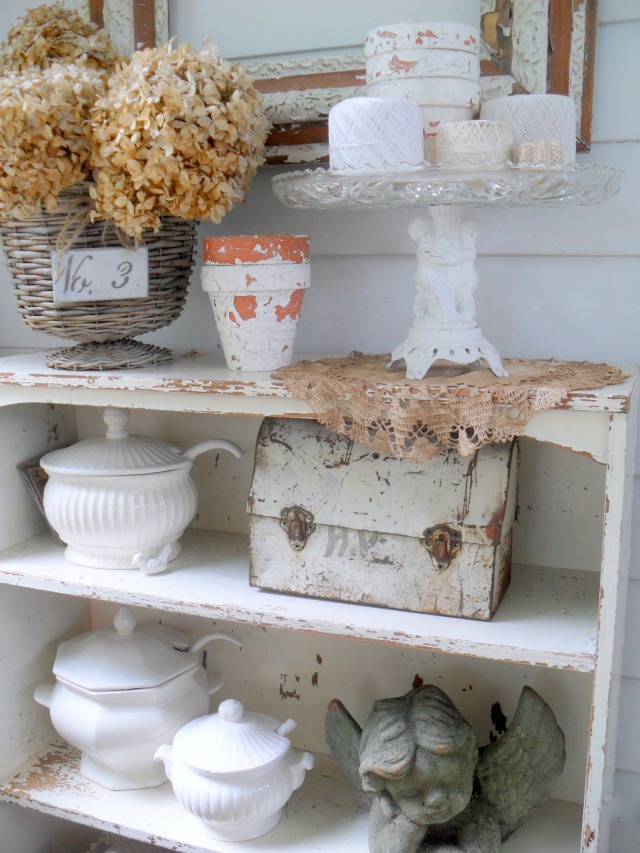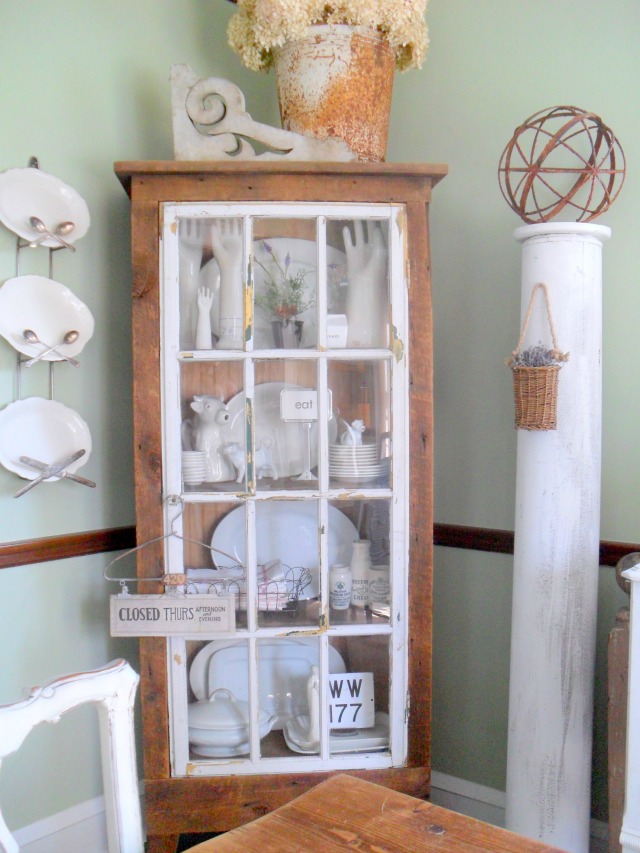 Visit Must Love Junk to see more of her home and collections.
See more Cool Collections HERE.
Stay tuned for even more Collecting Bug Collections!
What do you collect?