You know I have issues.
Collecting issues that is (my other issues need to be discussed when we have much more time and over a bottle of wine).
It all started with my instant loving cup collection …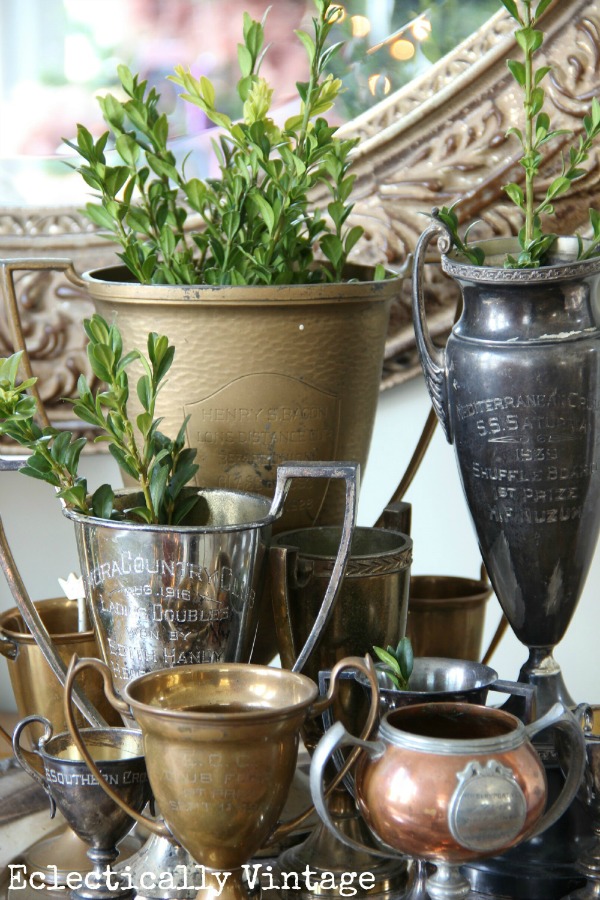 Let's start from the beginning.
I was at this barn sale …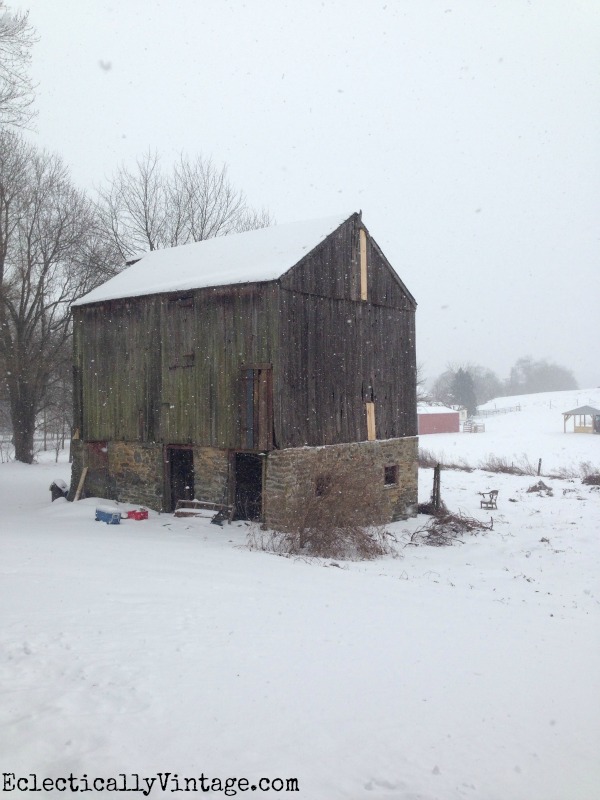 with a friend the other day and she told me about a great estate sale she had been to that morning.
Of course, I threatened her physically if she didn't take me there immediately so we packed up our barn sale haul and off we went.
I recognized the house right away – I had been there over a year ago when I bought this mid century console table for my foyer from a man in his 90's named Joe.
He was an inventor and insisted I take home one of his inventions: a small alarm to put on hotel doors so I would be safe when traveling.
I chatted with him and his daughter for awhile then left with my console table and a few other goodies (he really knew how to drive a hard bargain too)!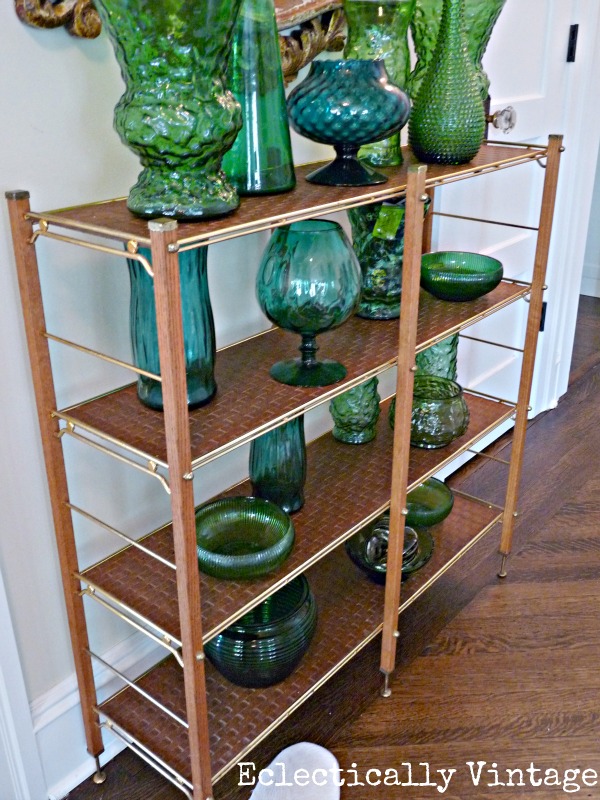 This time, when I walked into the house, Joe wasn't there – just a younger couple.
Oh no, did he pass away, I asked?
Thankfully, his son told me he's still alive and kicking just not living in the house anymore.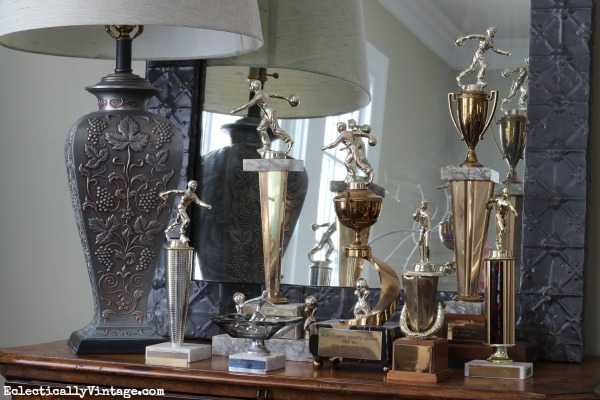 Sitting alone on a dusty basement shelf was Joe's bowling trophy collection.
Over 50 years ago, that man bowled up a storm.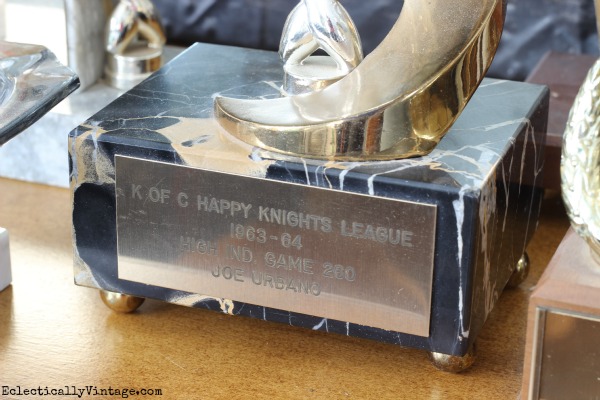 Now they sit in my house waiting to be turned into something amazing.
Would Joe approve?
I hope so and every time I look at them or my console table, I'll remember that nice little old man who wanted me to be safe while traveling alone.
P.S. See what my friend Denise does to repurpose old trophies.
P.P.S. What would you do with these?