While I live in blue jeans, I never liked blue in my house …
that is until recently.
Once I found these mid century club chairs in their original blue velvet (with every intention of reupholstering them), I feel madly, truly and deeply in love with them.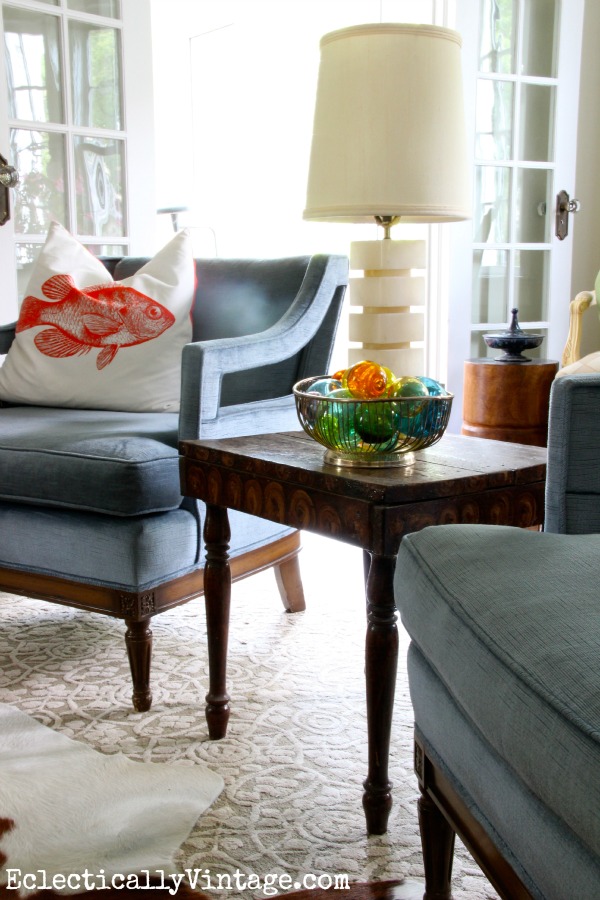 Since that affair began (don't tell my hubby), blue has been sneaking into my house in pillows, throws and the big, bold and beautiful vintage console table turned peacock blue media cabinet.
I'm fickle, what can I say.
And it's true that every gal is entitled to change her mind … and often.
Imagine my surprise when I took this fun color personality quiz only to discover a color I never in a million, gazillion, catrillion years would have considered.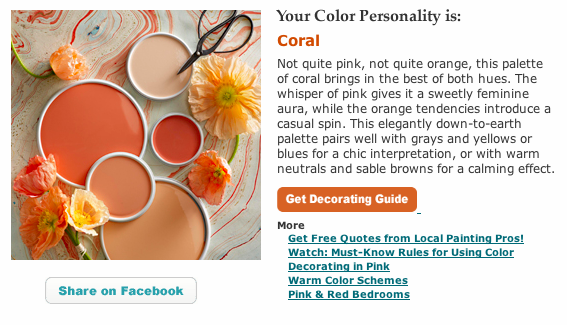 Coral?
Hmmm, coral would look pretty with blue …
I may just have to reconsider.
Let's be like twinsies – why don't you take the color personality test too?
I'd love to know what color you get – and if it's as surprising as mine – feel free to leave a comment below letting me know.