Have you joined my Conquer Clutter Challenge?
200 people have joined the Conquer Clutter Facebook Page and we are decluttering like crazy.
You can read all about the Challenge HERE but the concept is simple – 15 minutes a day / 1 bag a day.
In the past 9 days, I've had two pickups from the Vietnam Vets, sold a few things on Facebook Buy and Sell Groups and trashed the rest.
Tip: set weekly pickups from a charitable organization and leave bags by front door as you fill them or load them into your car and take them to the local thrift store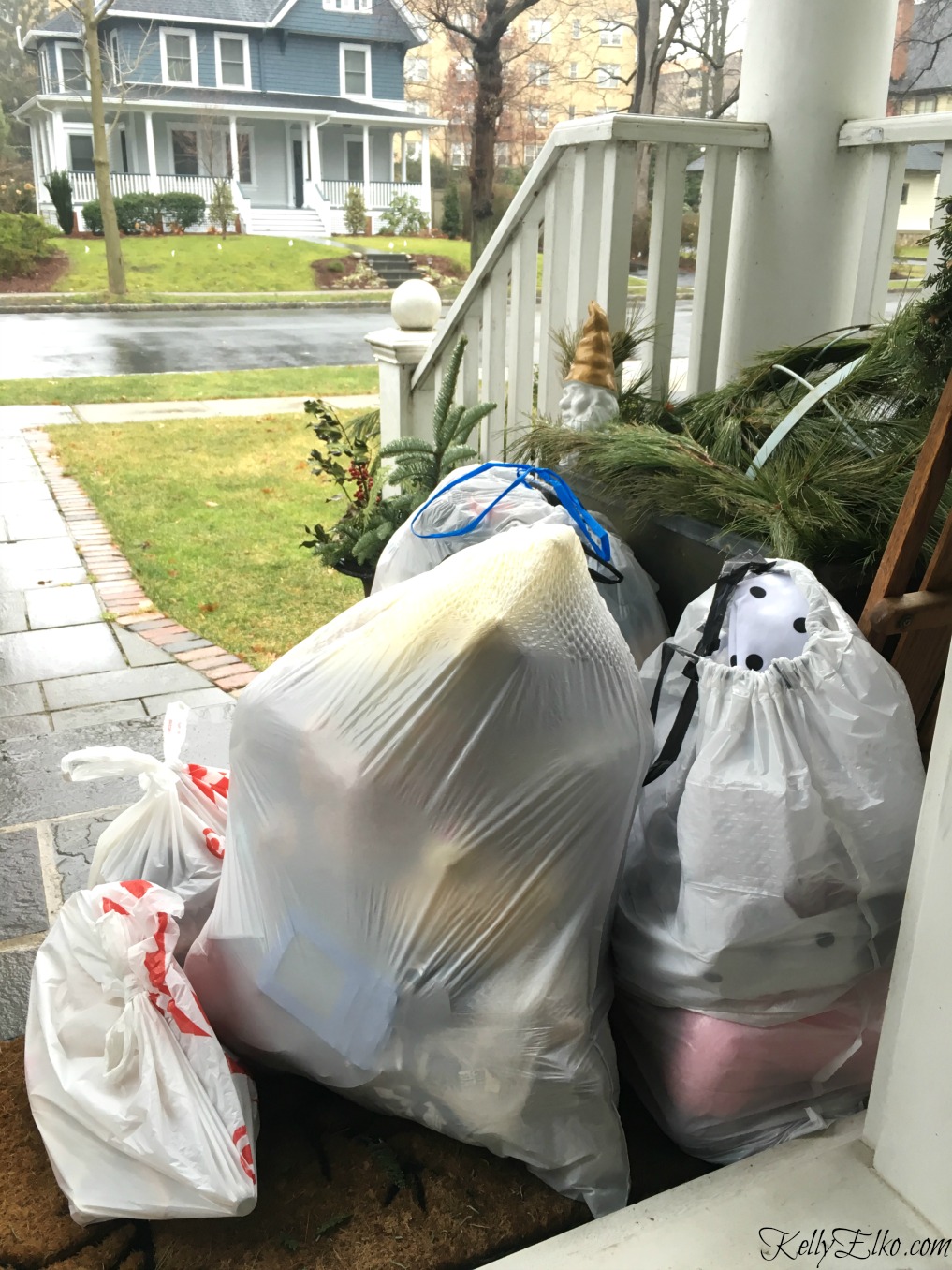 It feels amazing!
Don't know where to begin or having trouble parting with your stuff – read my Decluttering Tips.
This mudroom was once overflowing with coats, shoes and other random stuff – half of which nobody wore! Even my dogs clothes were out of control (she's such a diva). Now some other little puppy can enjoy her old sweaters, leashes and collars.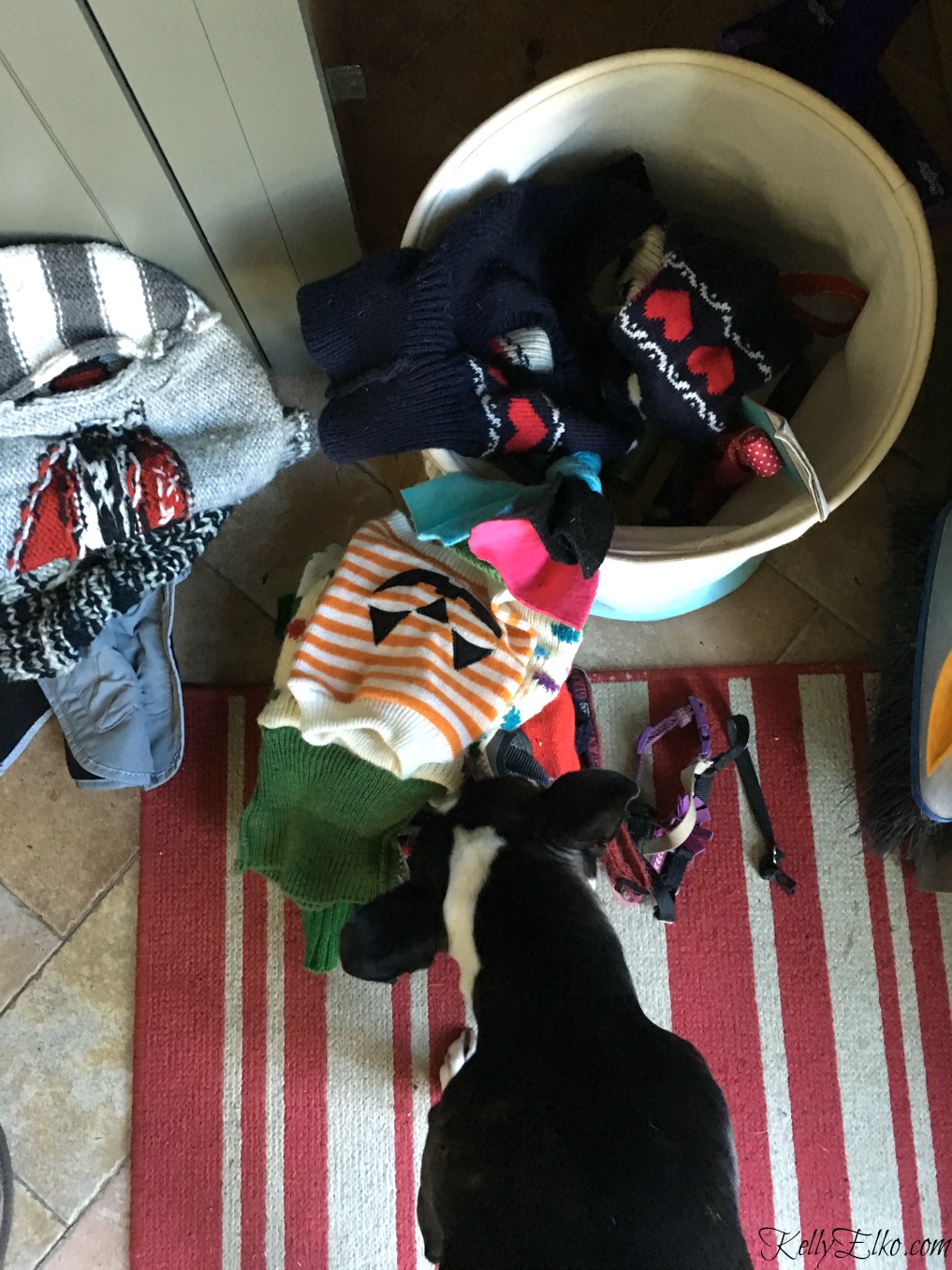 I made sure to only put coats we wear on a daily basis in here. The ones we haven't worn in ages were donated and the rest went into my foyer closet.
My girls shoes are out in the open in baskets from HomeGoods.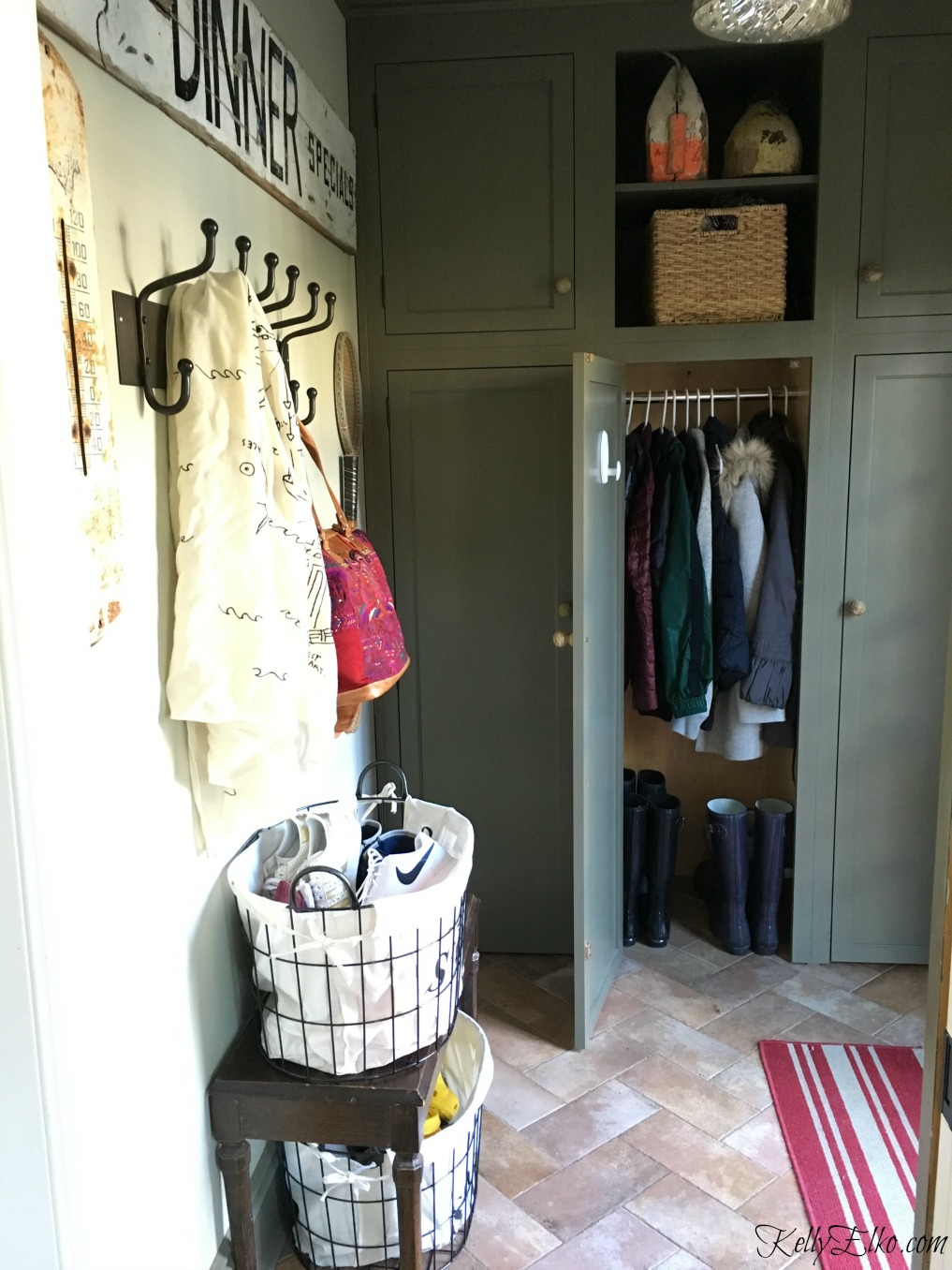 Remember, it's not the size of the bag … just the fact that you filled one!
This little sandwich bag filled with old costume jewelry is headed to the thrift store.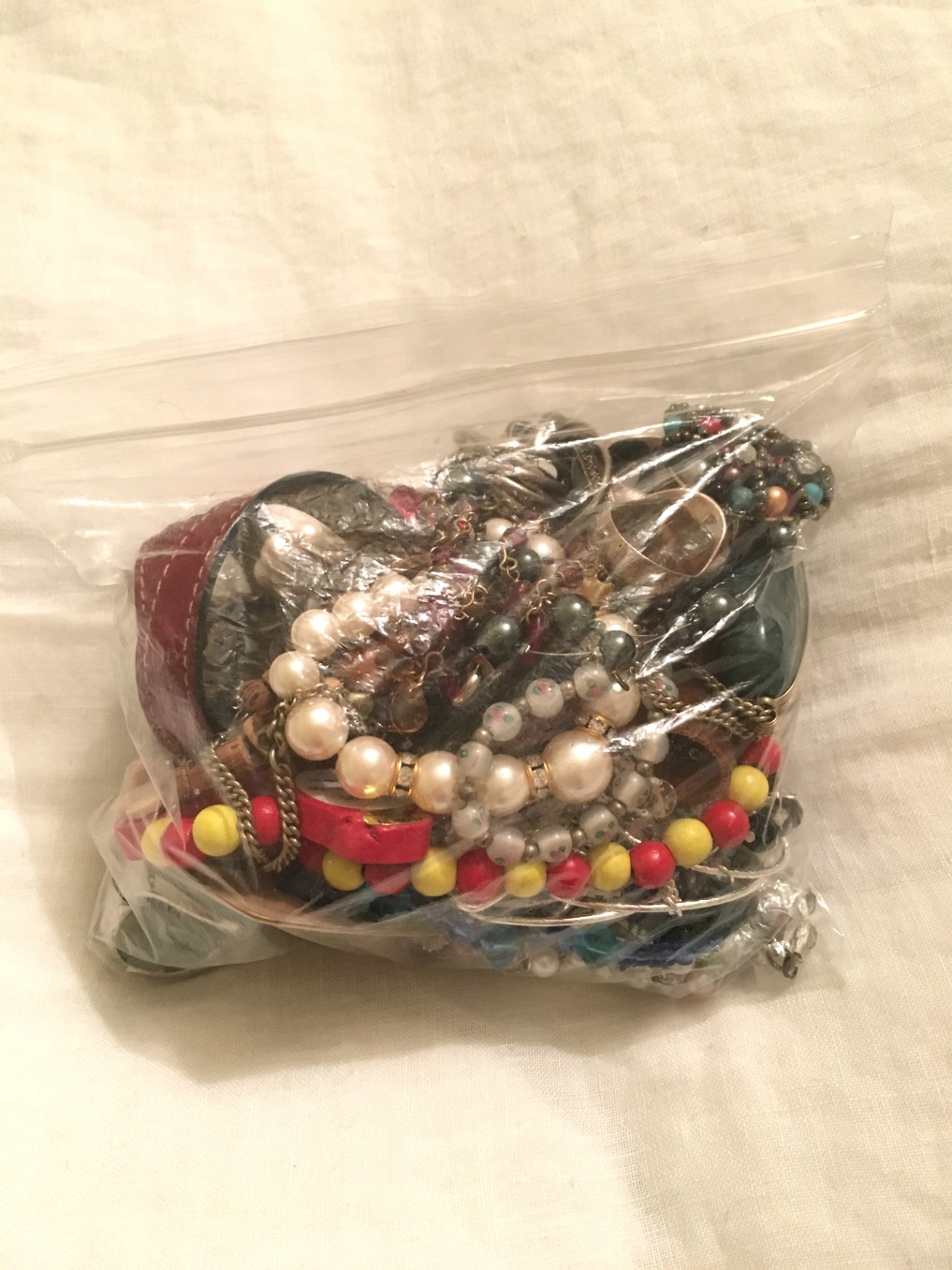 The goal is to try to spend a little bit of time every single day decluttering. It's so much less overwhelming and even cleaning out one drawer feels so good!
P.S. Come back on Thursday – I'll be giving away my favorite bag that keeps me organized!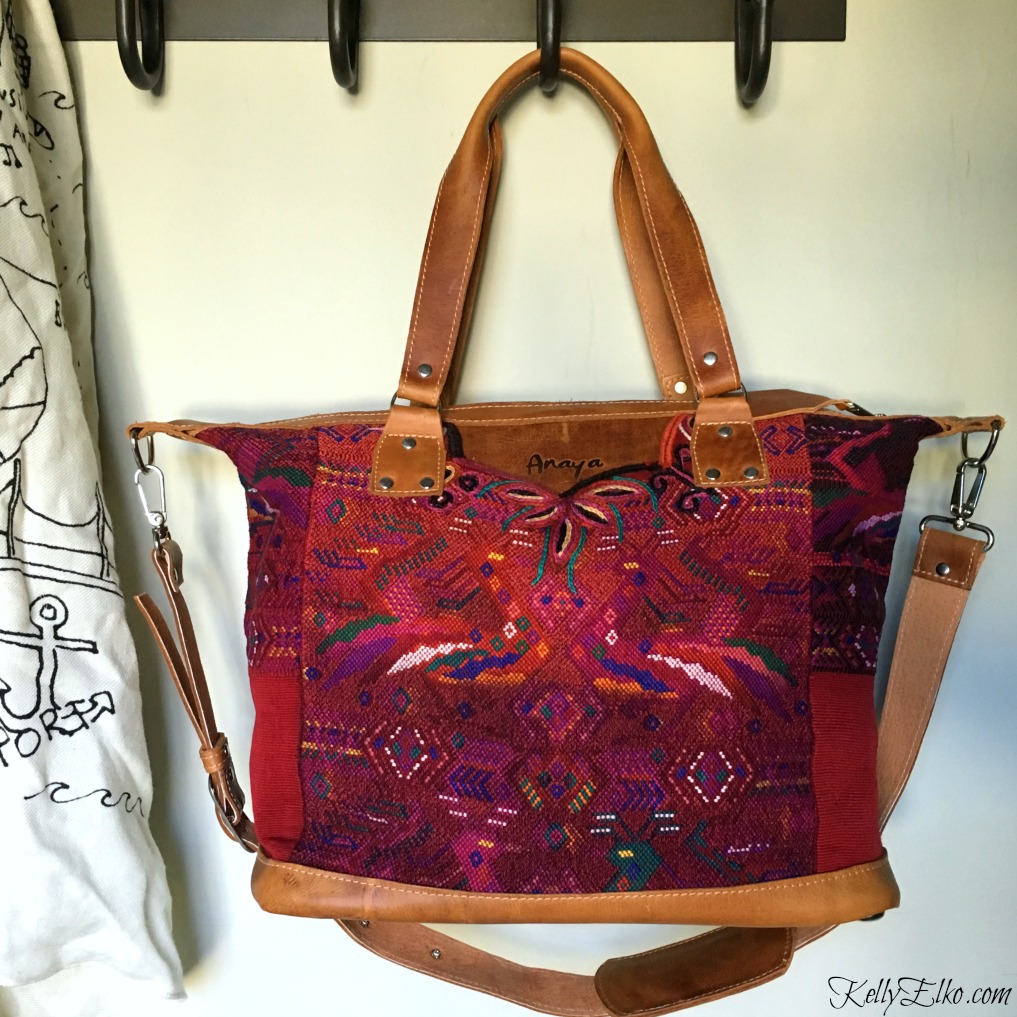 Learn more about the Conquer the Clutter Challenge