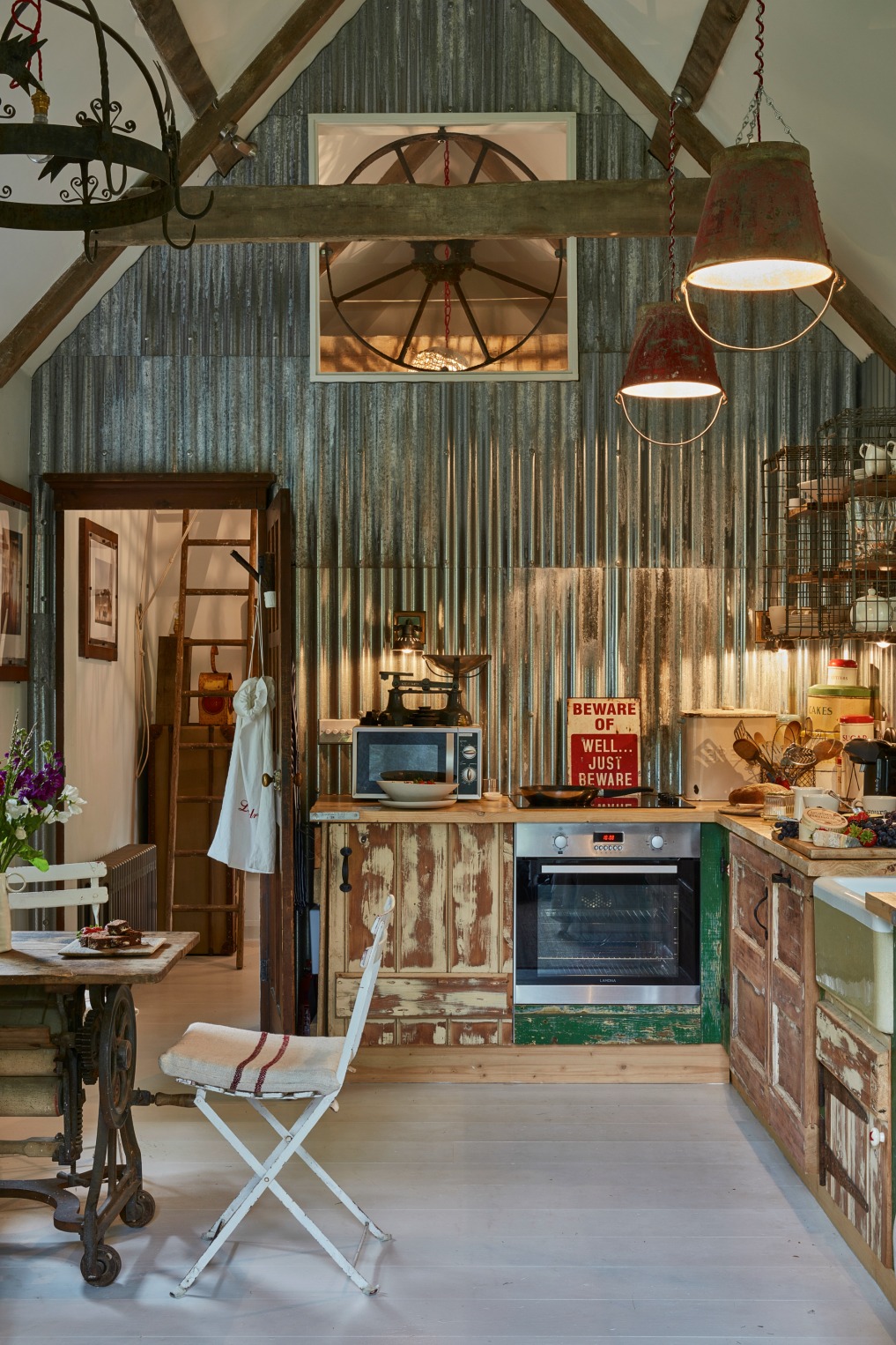 On a tiny island in the Cotswolds of England lies Filly Island and this charming cottage.
This tiny 35 foot x 10 foot structure has lived many lives including it's original use in the 1750's when it housed a cart that a horse pulled for the mill up the stream. It later became storage space for apples from the village orchard and later a garage and play house for the local kids – who are now 80+ years old!
This is the first Eclectic Home Tour of 2017 but one of 100's of stunning homes in my Eclectic Home Tour Gallery – be sure to swing back to check out you're favorites.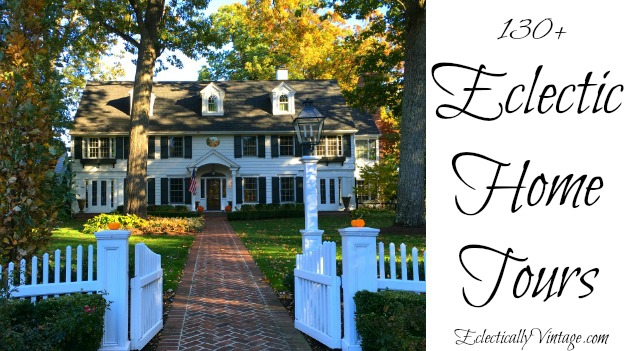 Did I mention this charming cottage is available to rent – find more info at the end of the post but first let's cross over this charming foot bridge to reach Filly Island.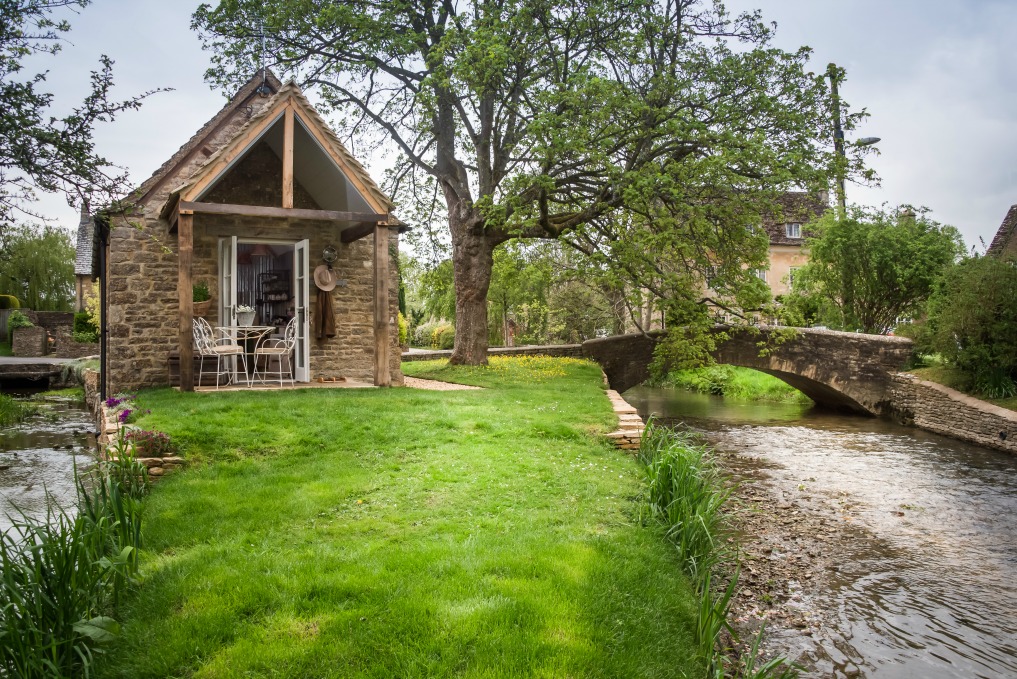 The owner says, "Care was taken during the renovation to reuse anything that could be and other materials were locally sourced. The roof is original old Cotswold tiles, the porch is reclaimed oak" (leftovers from the porch are now lamps in the house).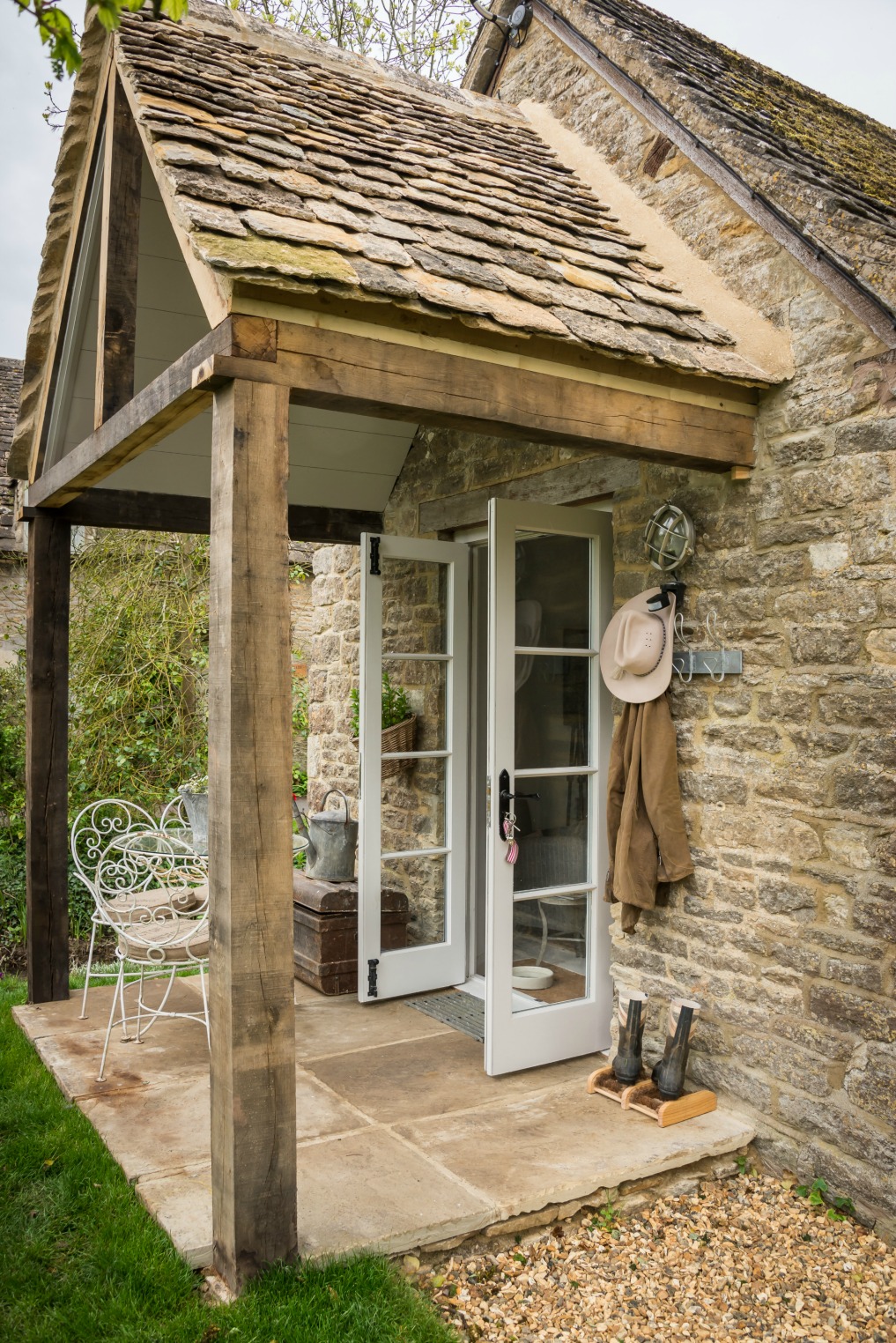 Old barn doors were cut down and repurposed as kitchen cabinet doors. Corrugated metal makes a unique focal wall.
A pair of old fire buckets turned pendant lights.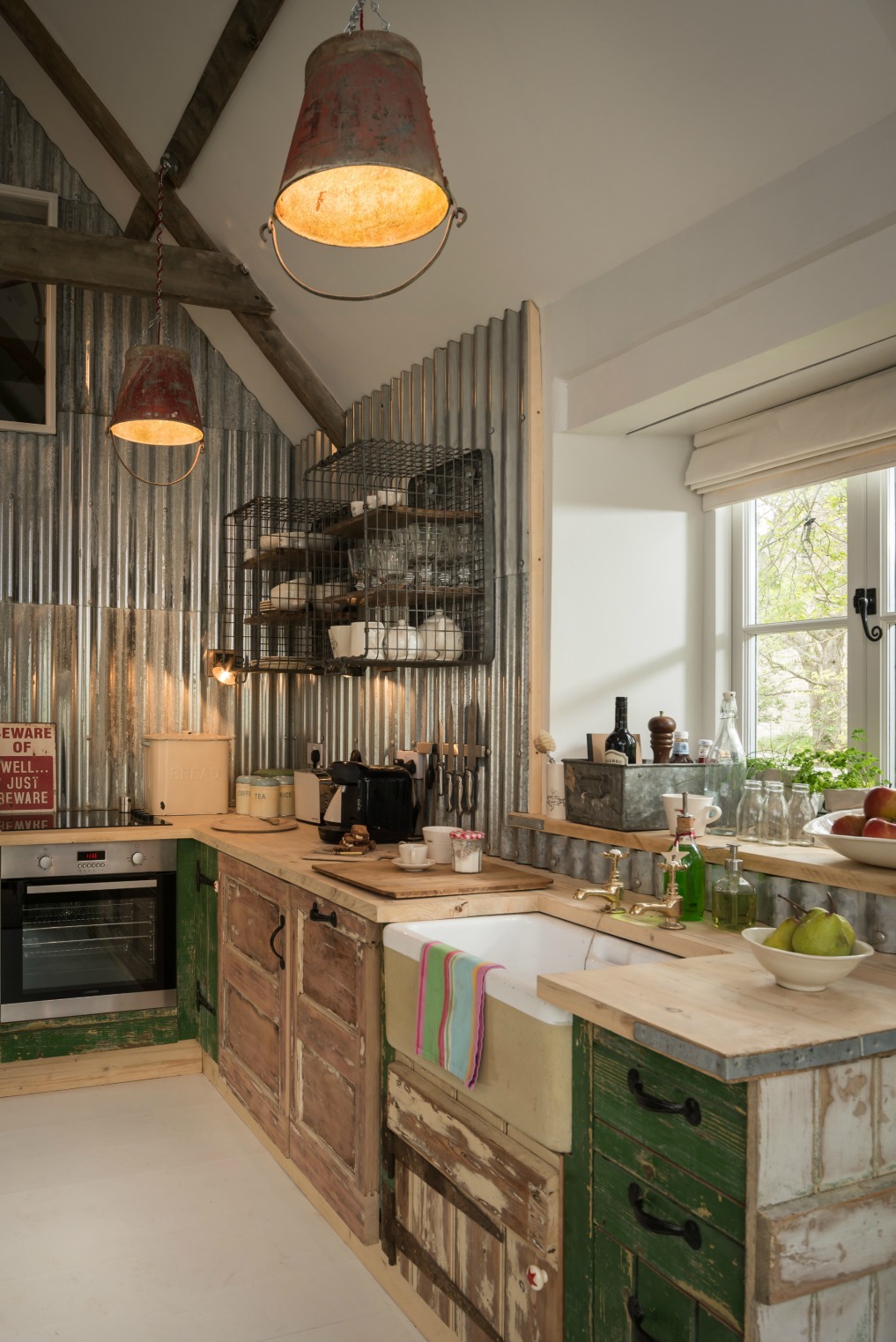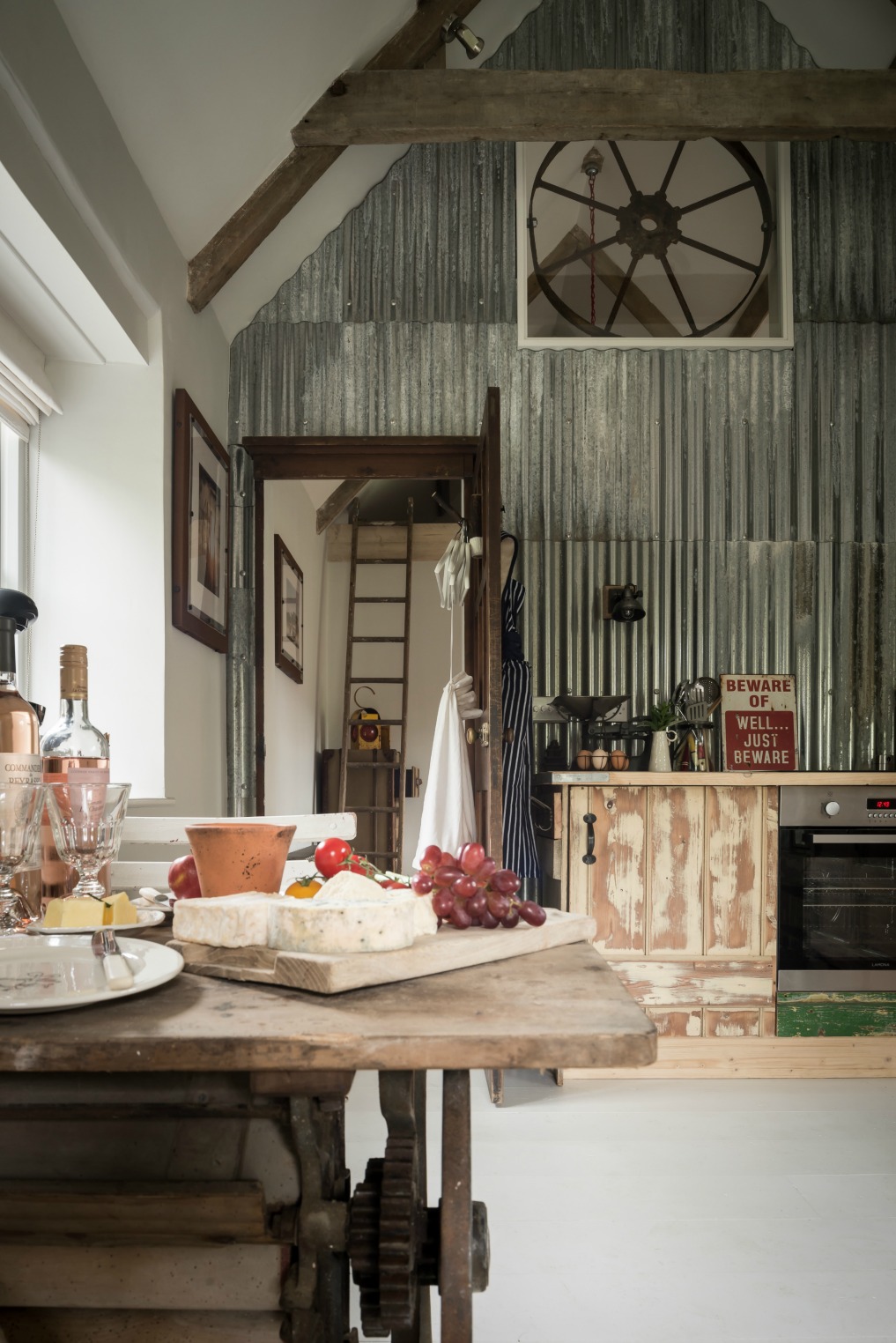 I love all the little details including this old crate for storing kitchen essentials.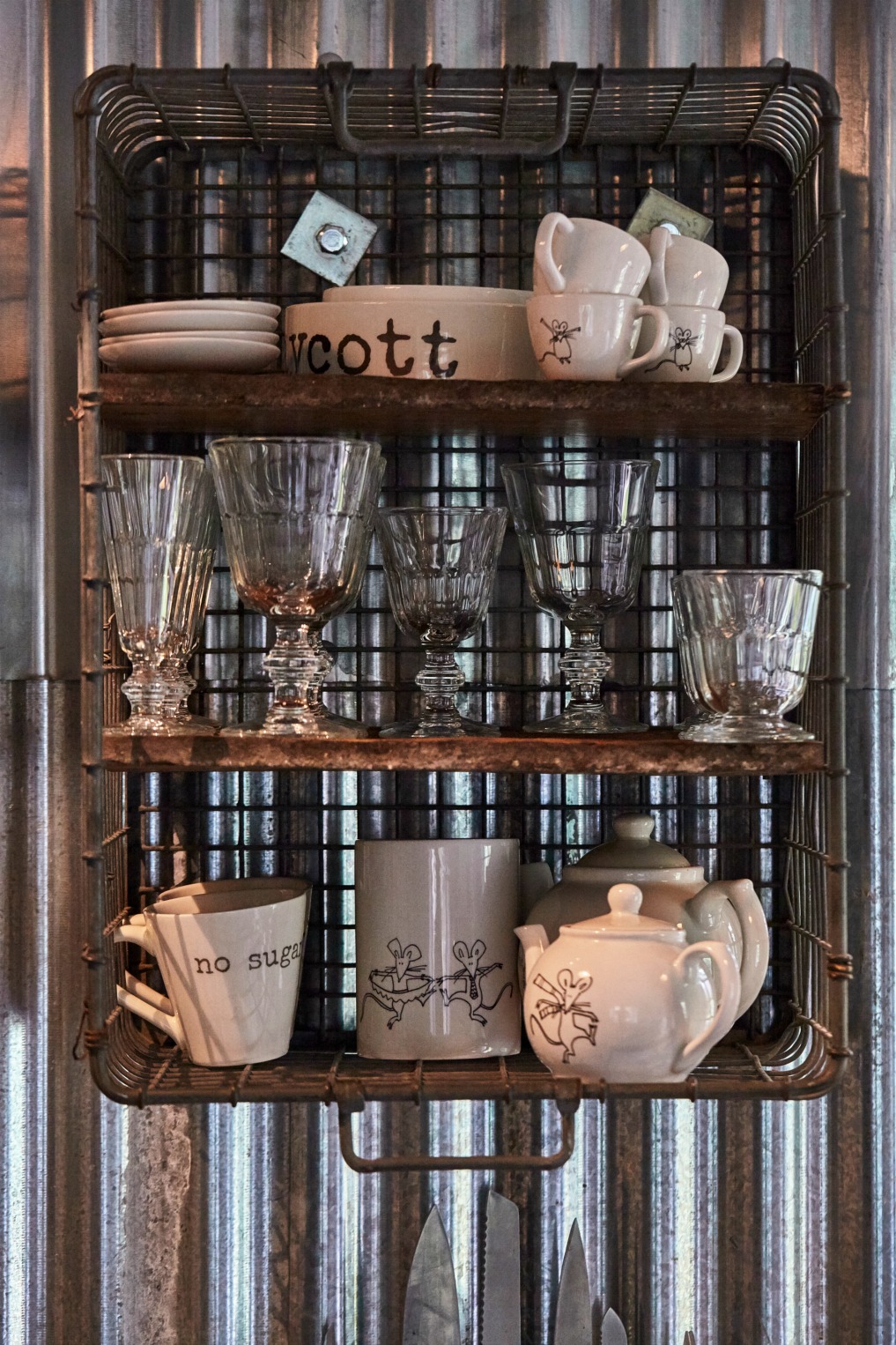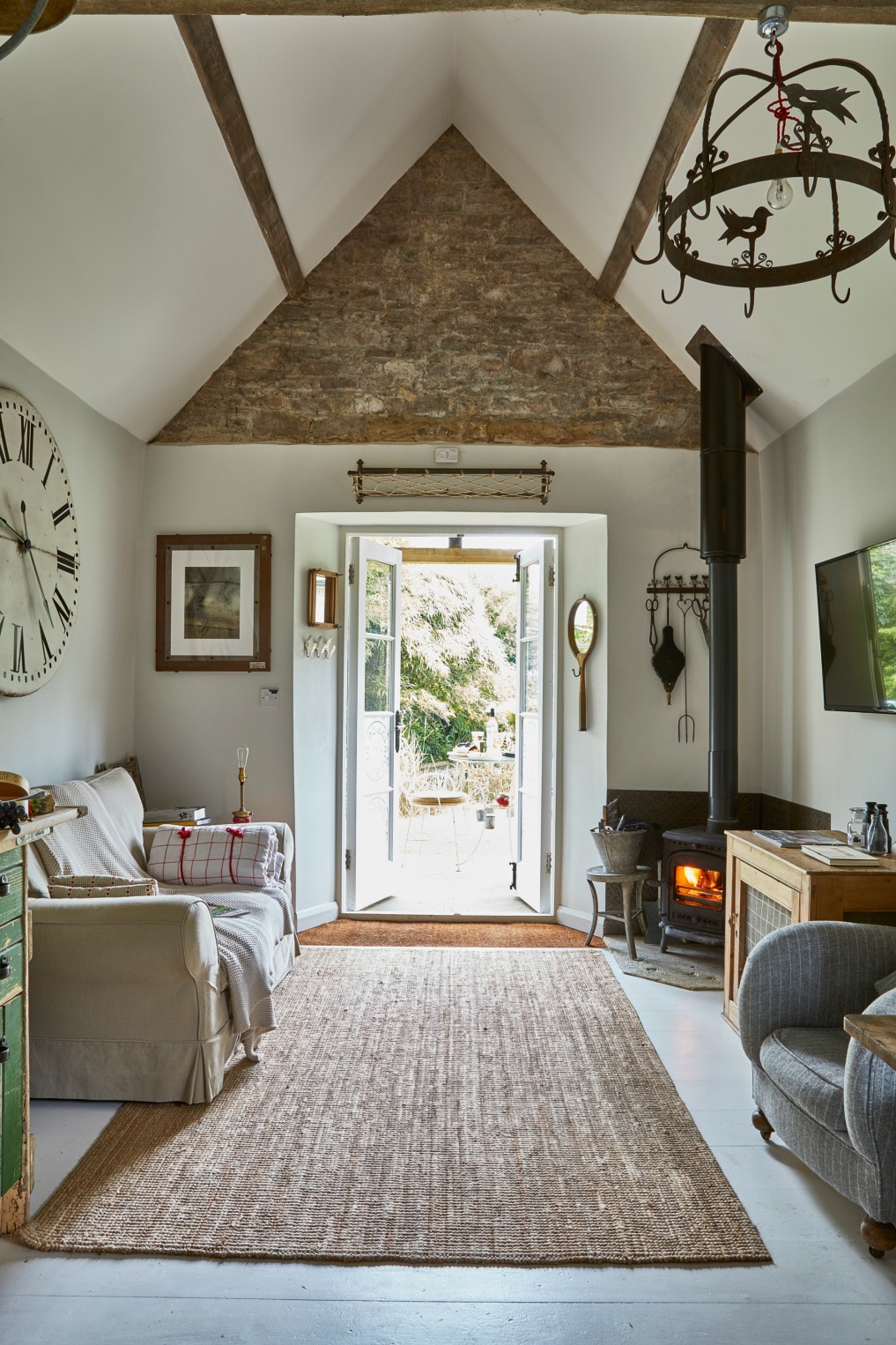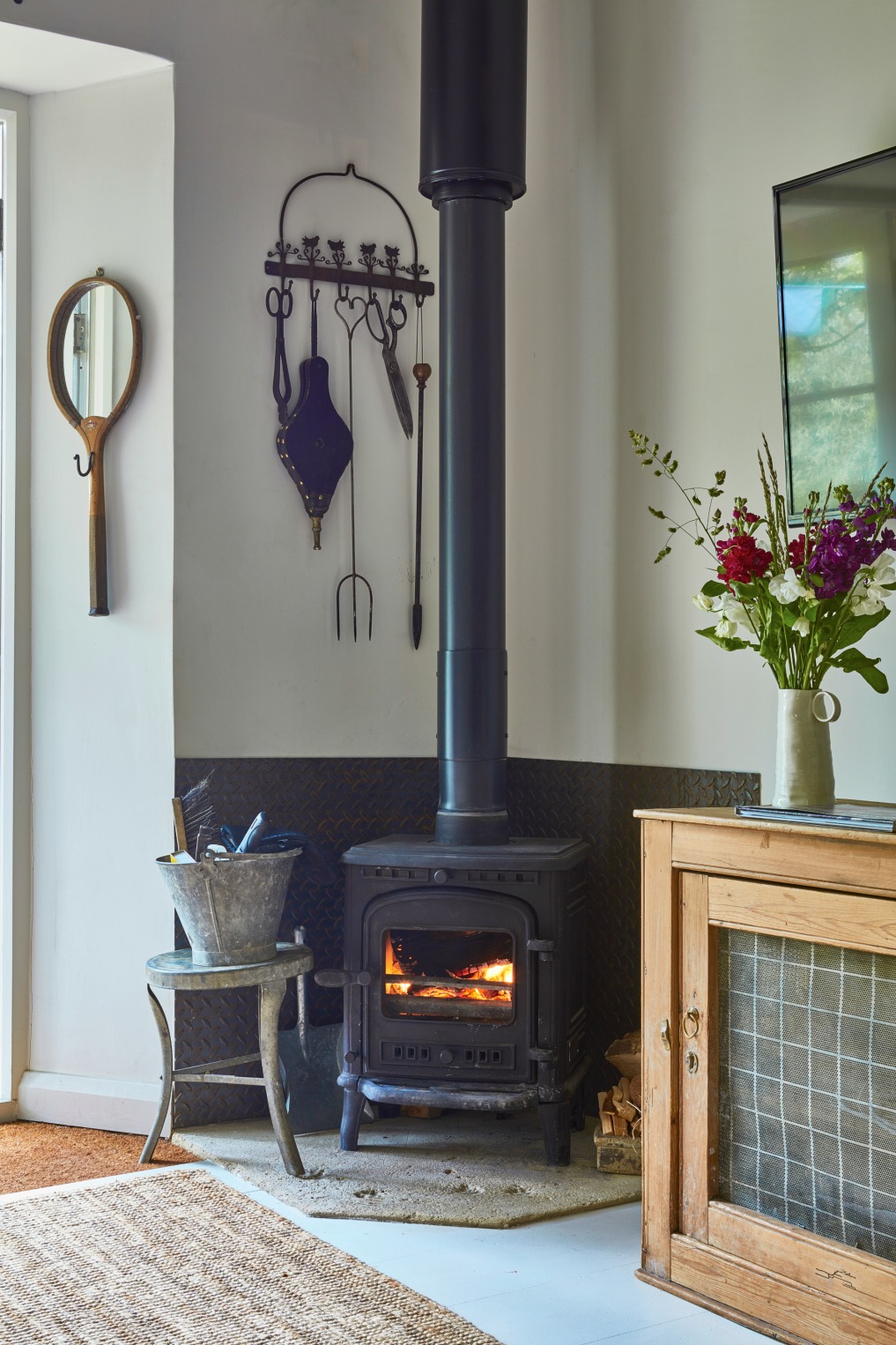 Even the sofa got a new lease on life – it was found at the local dump.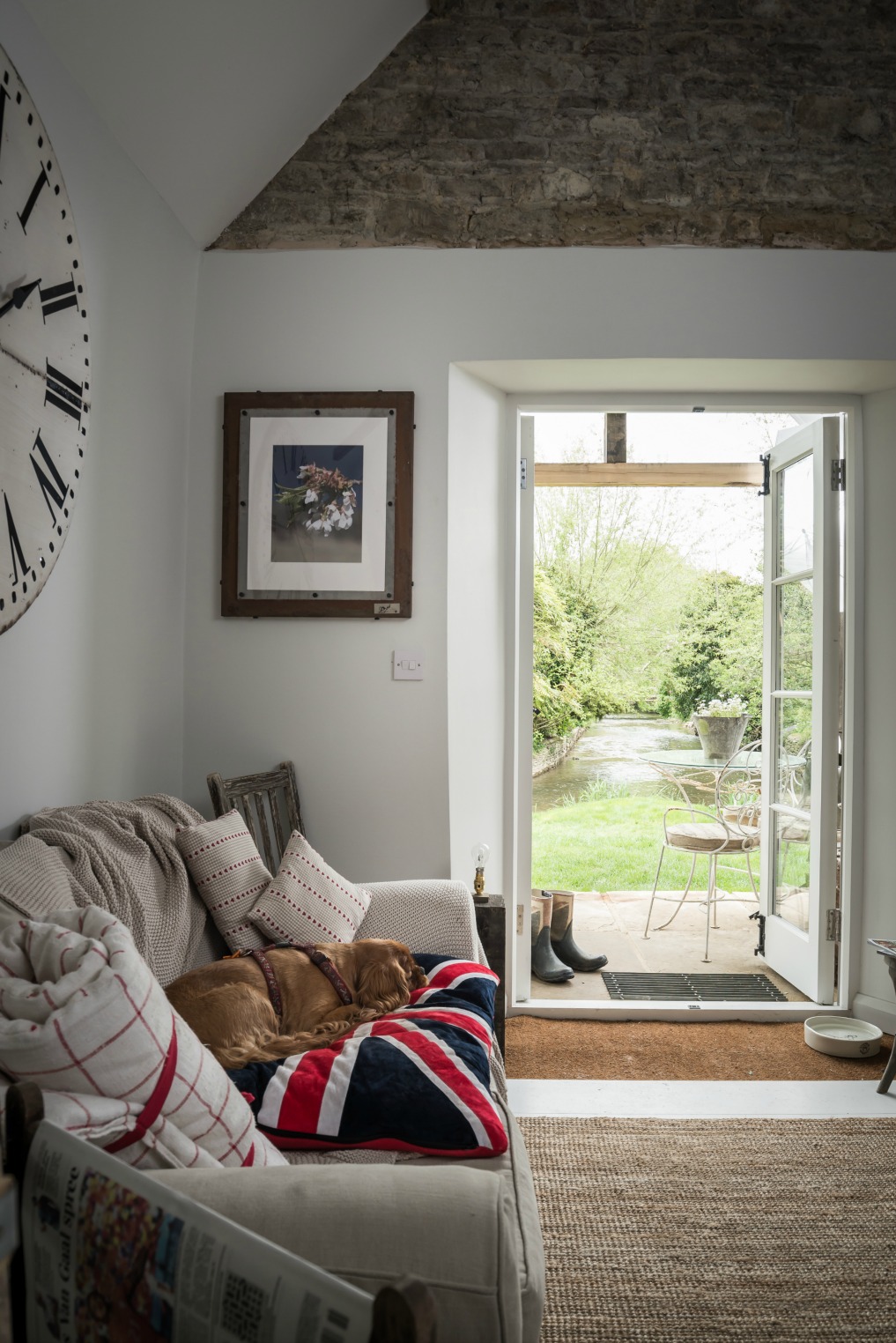 Etched glass doors spill out onto the gardens – the perfect place for a spot of tea … or a bottle of wine.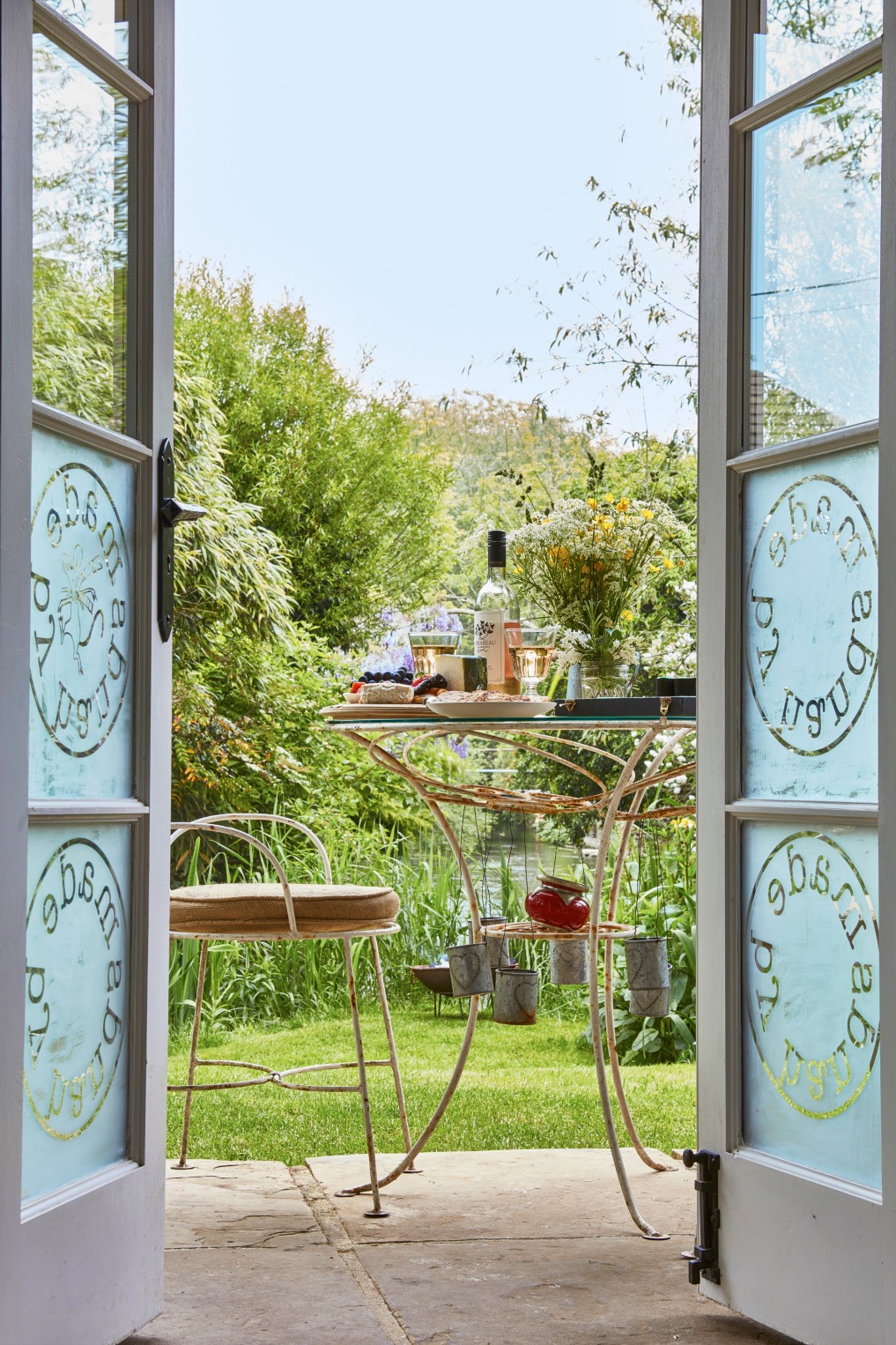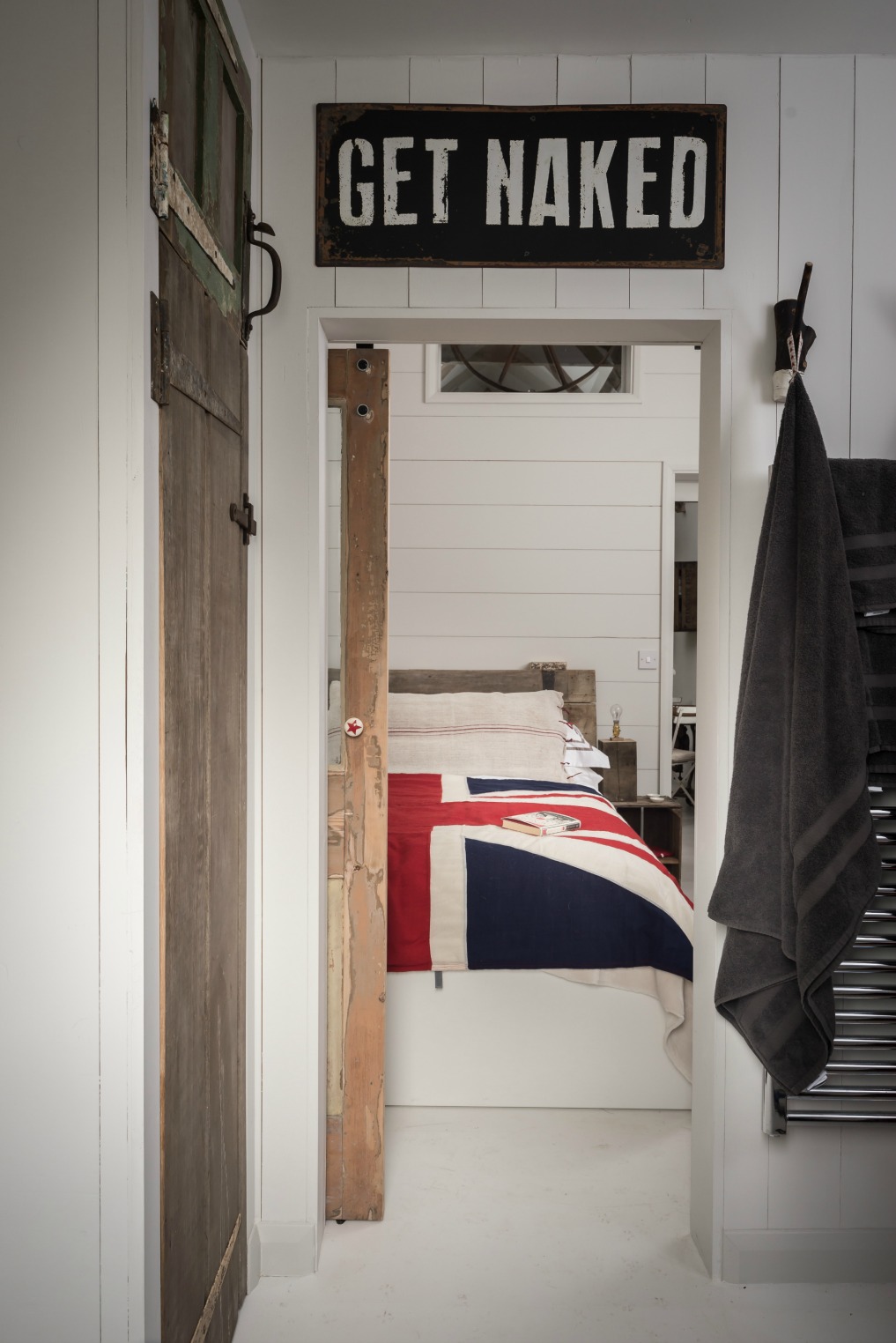 The cart wheel above the bed dates back to the industrial revolution!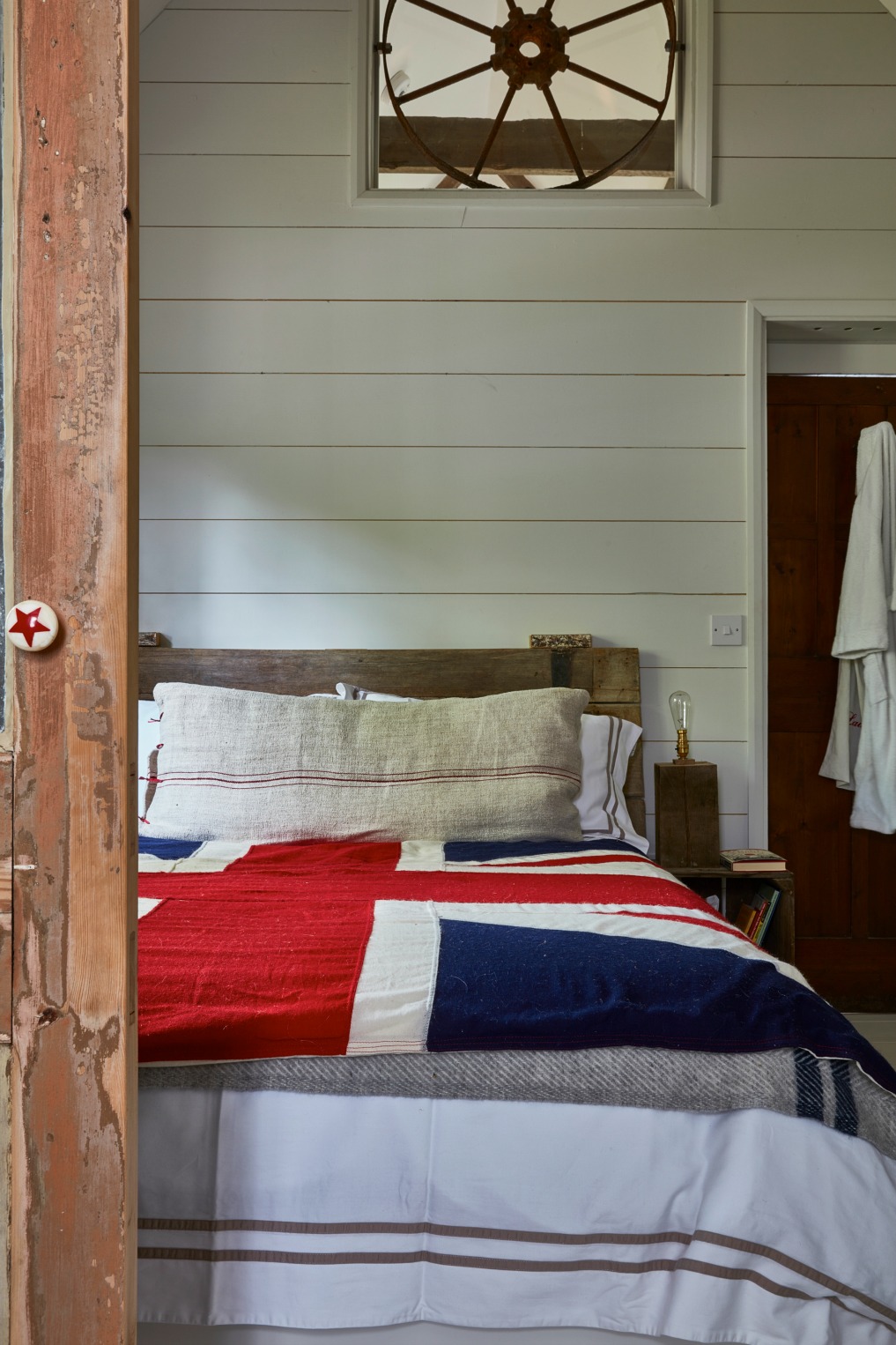 A pulley system stands in for a closet.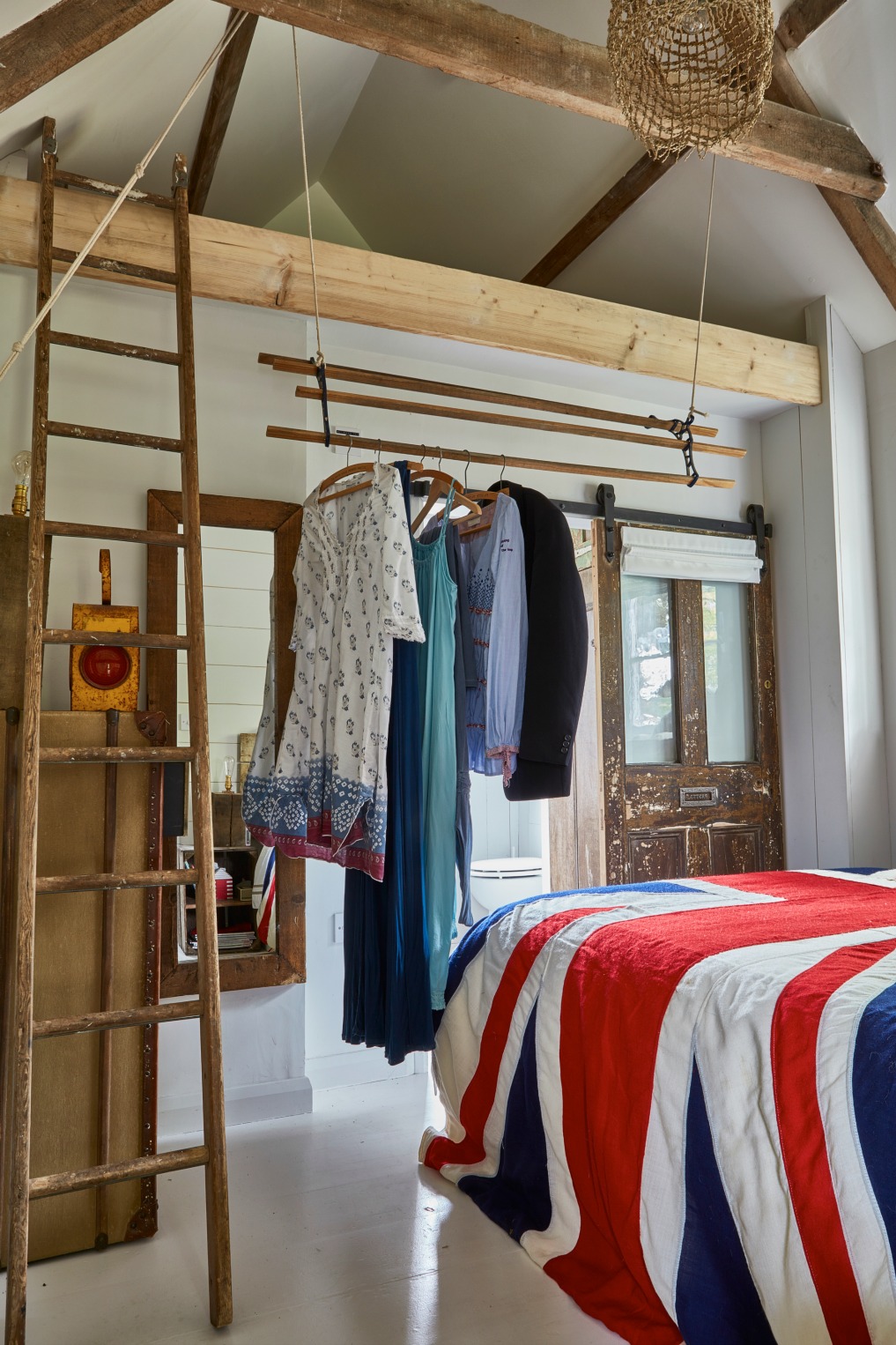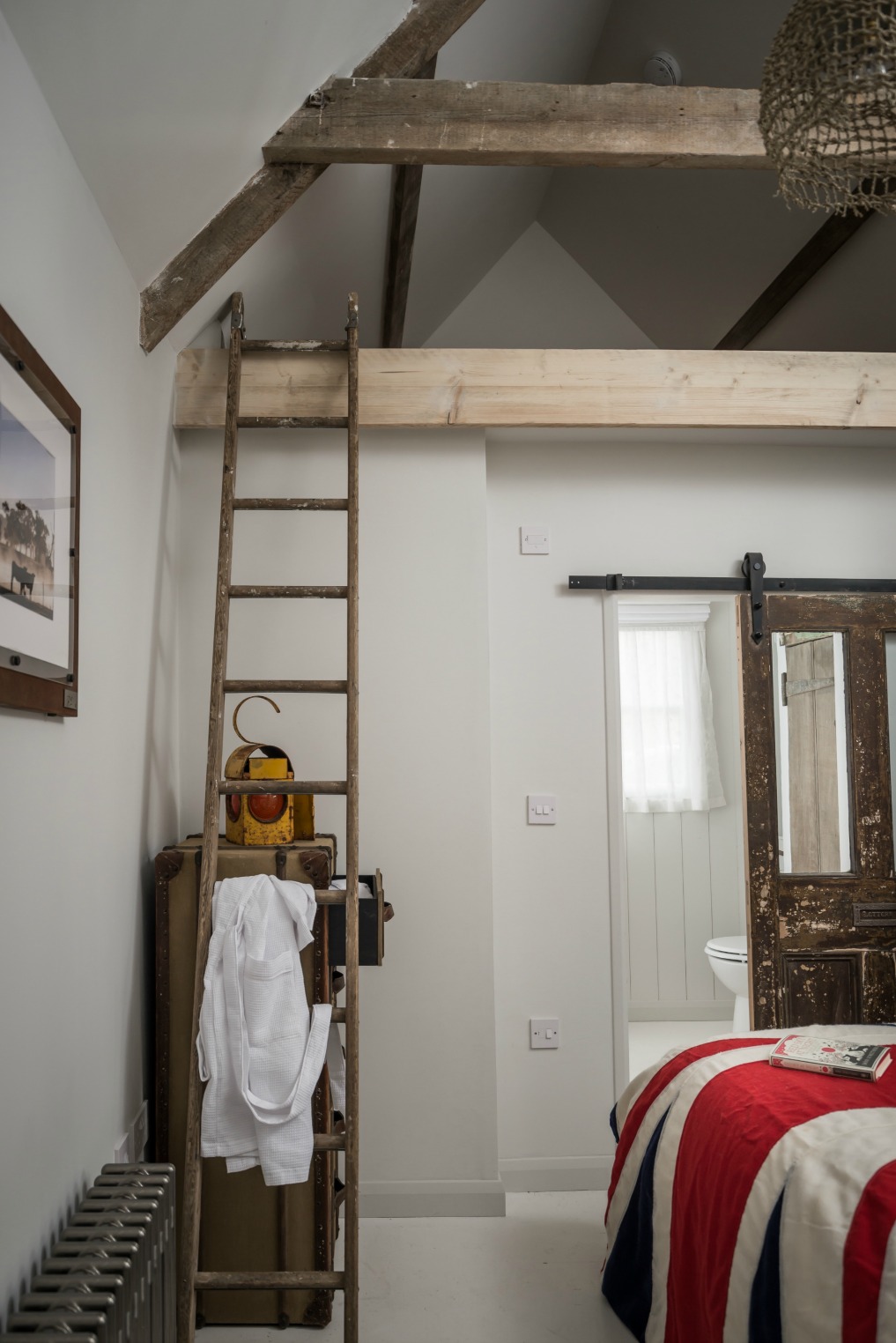 The bathtub was found in a bush, hauled home and given a bright red paint job.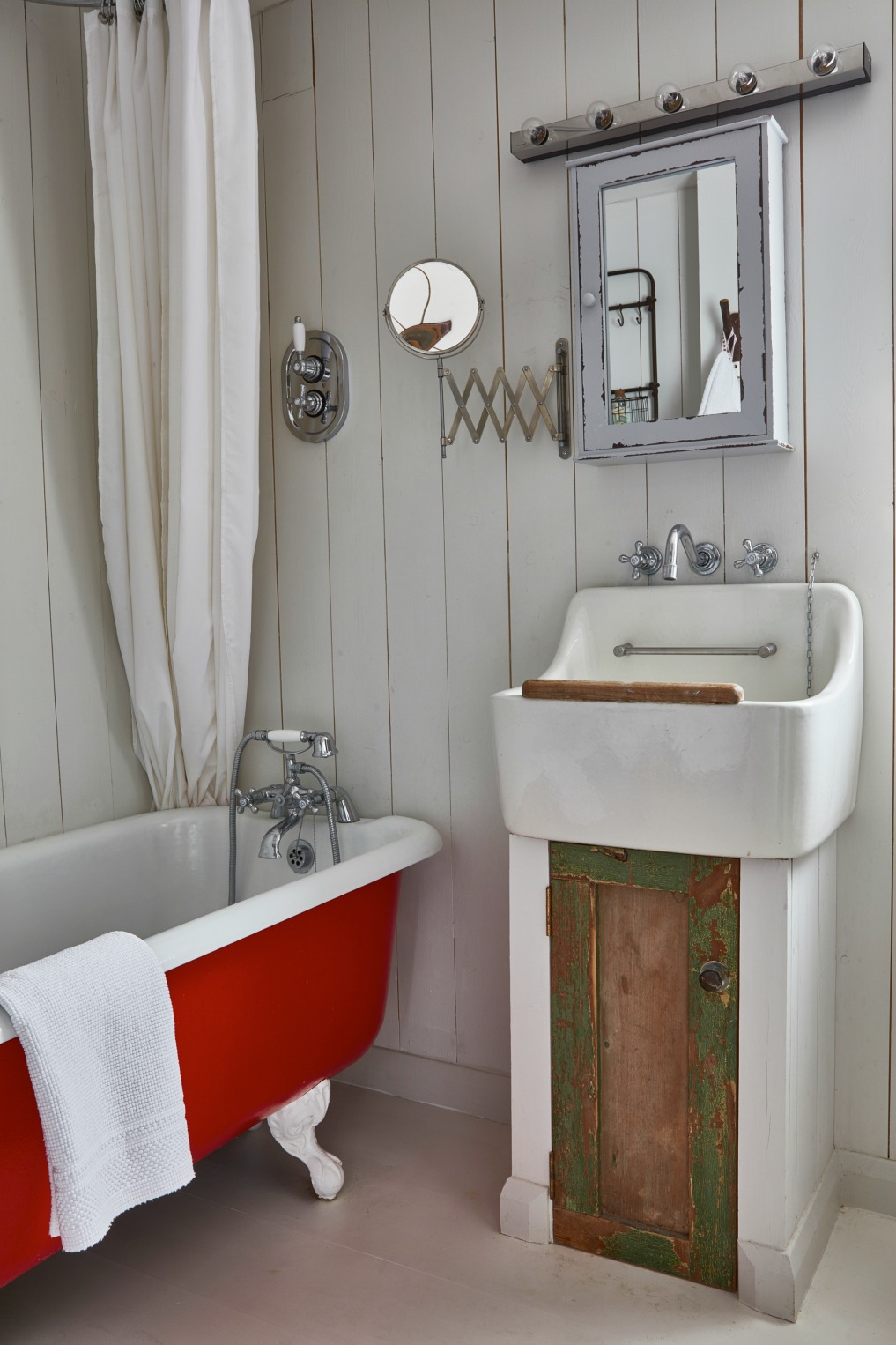 Attention to detail abounds – even outside.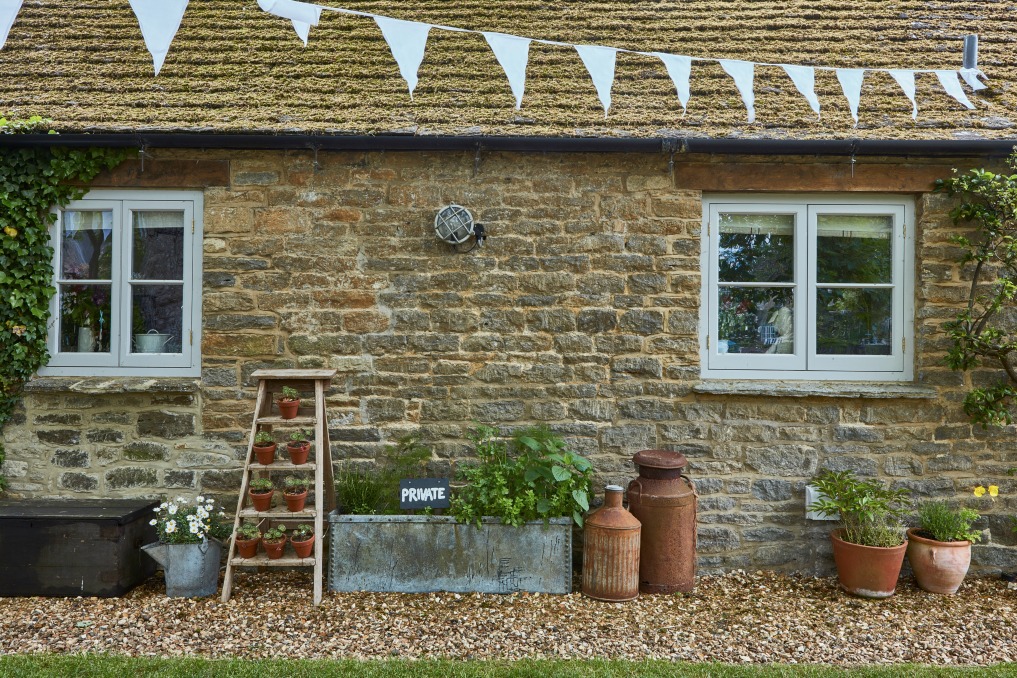 Why am I suddenly in the mood to book a getaway to Filly Island?
It's available to rent through Unique Home Stays or call them at +44(0) 1637 881183.
See more Eclectic Home Tours here