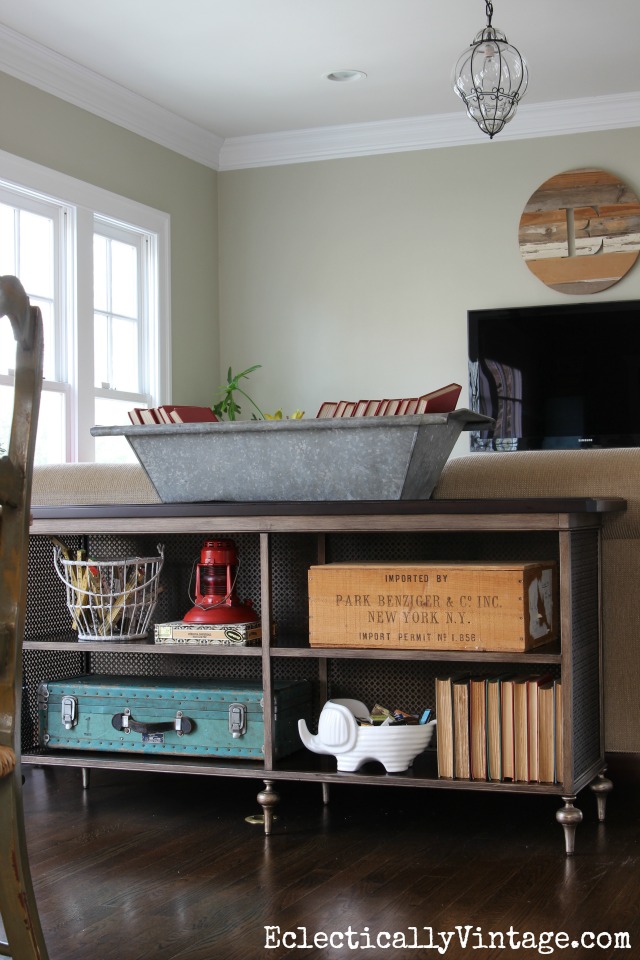 I've had the January doldrums.
Every since I removed that last speck of glitter from the overabundance of Christmas, I've been in a decorating rut.
My house has never been more bare.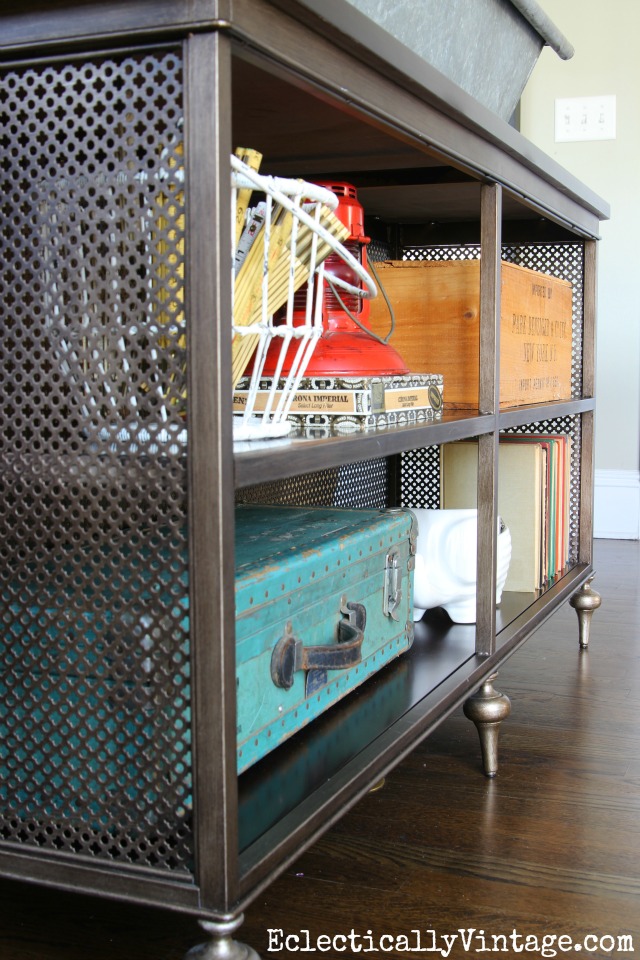 It was actually refreshing to live like a minimalist for awhile.
I'm rethinking how I want to live.
Do I want tons of clutter weighing me down or do I want a home where I can actually find what I'm looking for when I need it.
So I've been looking at each room through a critical lens to decide what I want to keep, what I can rearrange, and what can be tossed, donated or sold so someone else can enjoy it.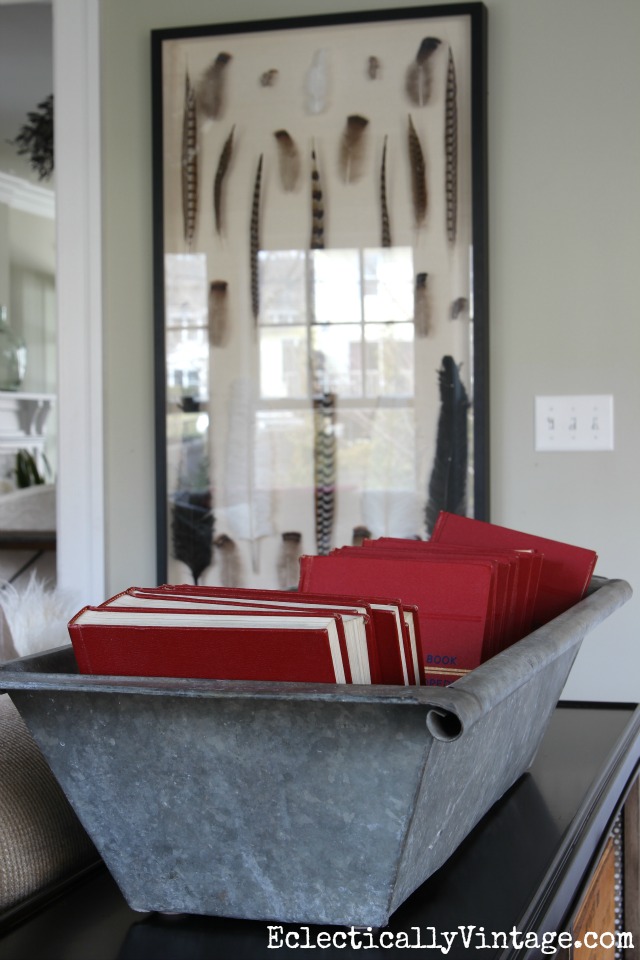 First step, I've decided to sell my huge red Asian console table that separated my eating area from my family room. While it's large size worked great in my last house (with it's huge great room), I feel it takes up too much space in this cozy room.
This console table is so much lighter and the metal sides and back remind me of an old radiator screen.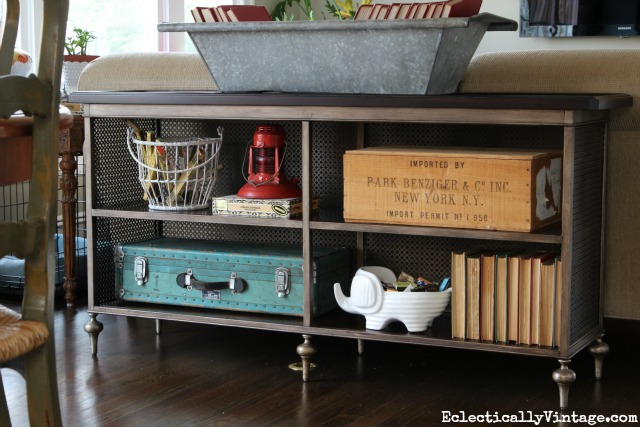 Some things to hide the clutter and some on display.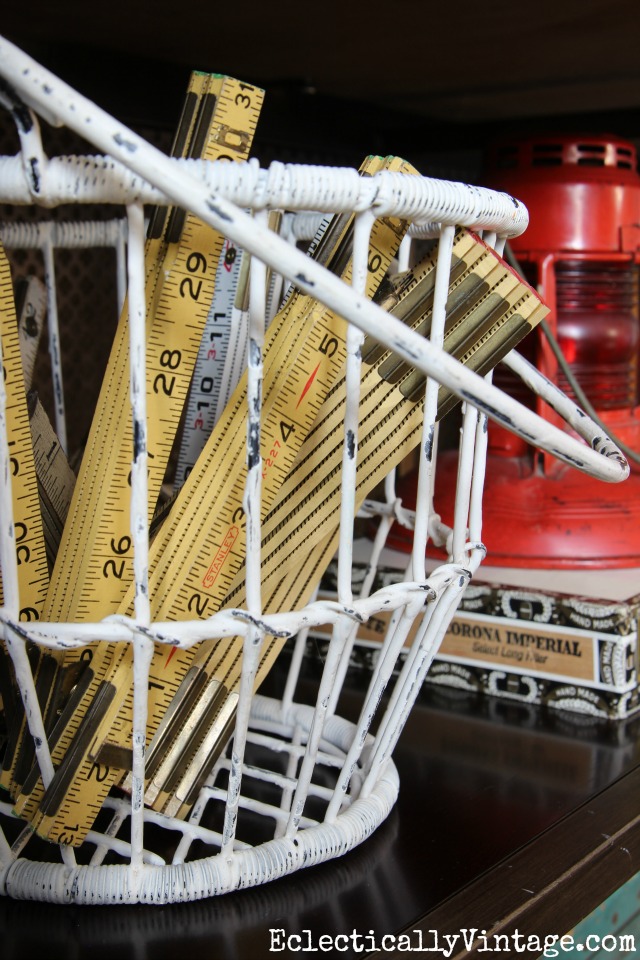 Did I ever tell you I collect matchbooks from places I've visited – surprise!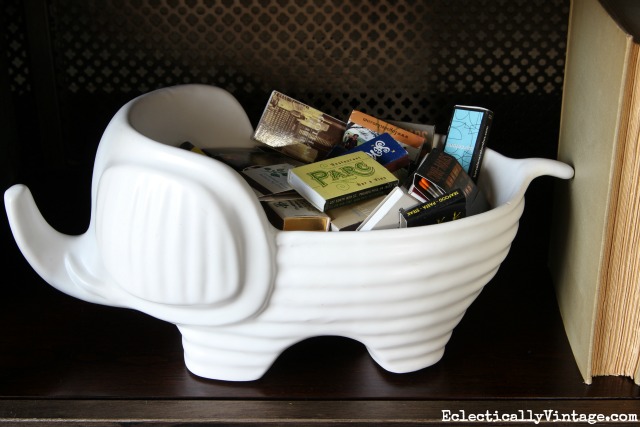 I found this collection of encyclopedias on a neighbors recycling pile when out for a walk with my friend a couple of months ago.
Luckily, she had her kids with her so we hoisted them into the stroller (with barely any room left for the kids).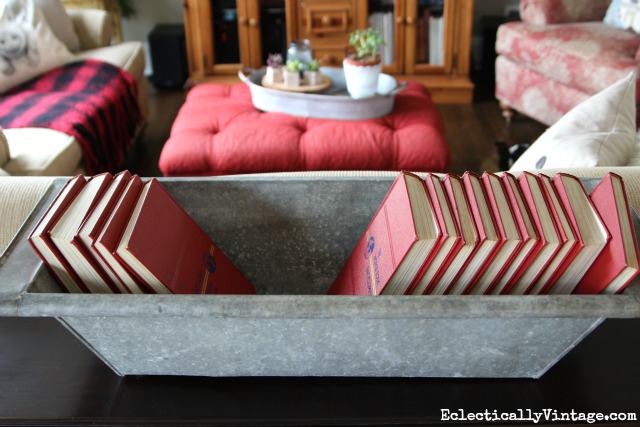 Slowly but surely, I'll be moving through each room in my house and figuring out what I want to surround myself with.
Sources:
Console Table
Elephant Bowl – HomeGoods