Countdown to Christmas – Wreath Decorating Ideas
Creative wreath decorating ideas! See how to take one plain wreath and give it three completely different looks using vintage and new things.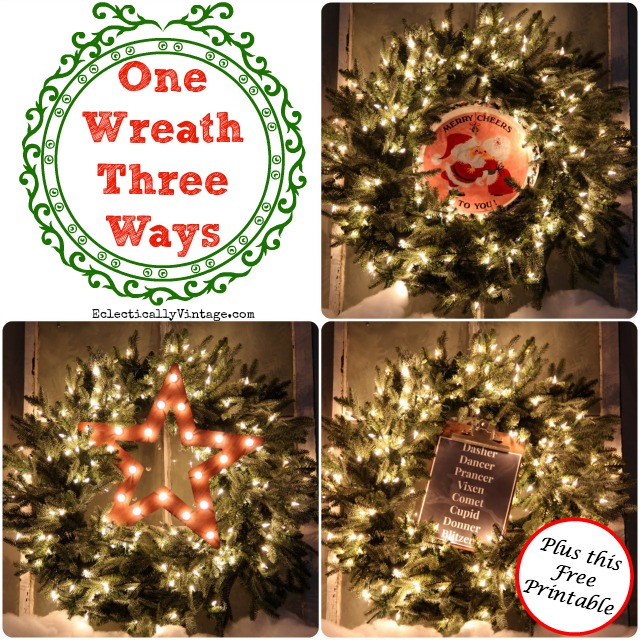 My friends and I decided to get on the ball and bring you some creative Christmas ideas early so we can relax with a hot toddy in December.
If you missed my week 10 or week 9 project, be sure to check them out.
I am a fake Christmas tree girl all the way but tend to use real wreaths since I can never seem to find real looking ones.
That's all changed since I discovered the "I need to touch it to make sure it's not real" wreaths from Balsam Hill.
So when my 36″ Fraser Fir wreath arrived on my door step, of course I had to immediately try out some decorations.
I wanted to focus on putting something in the middle of the wreath so I wouldn't obscure all of those gorgeous glowing lights.
Look #1 – Vintage Christmas Platter
I saw Mrs. Claus kissing Santa on this 99 cent thrift shop score.
Look #2 – Marquee Star
What's better than lights on lights?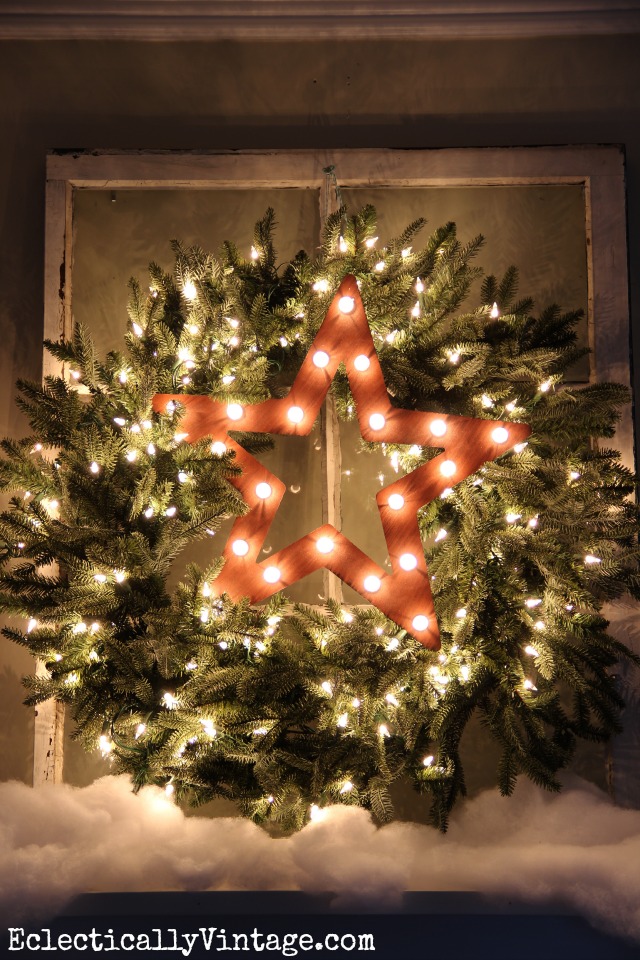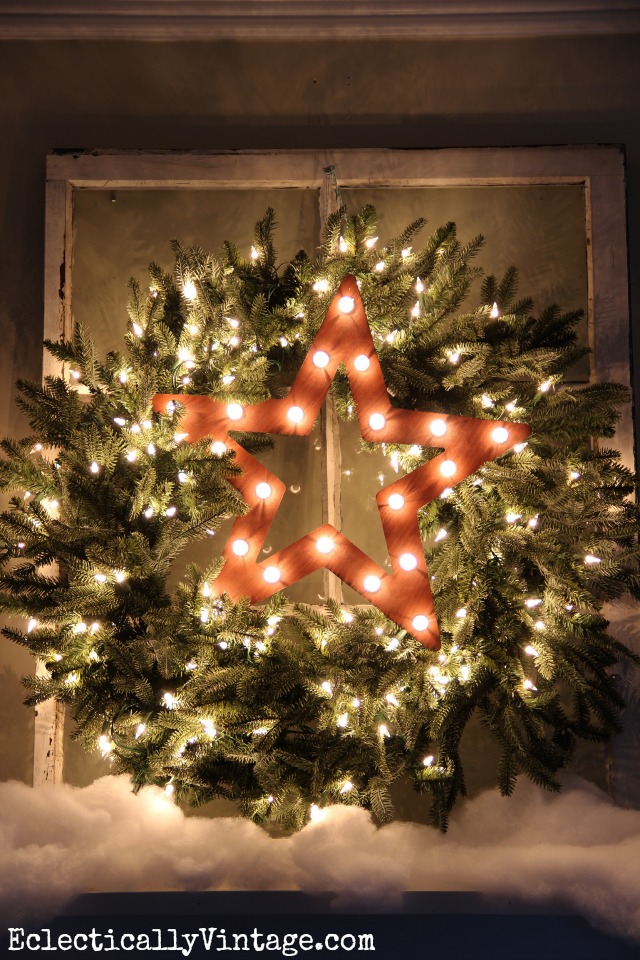 Look #3 – Clipboard with Reindeer Printable
Print out my Free Reindeer Printable to get this fun look.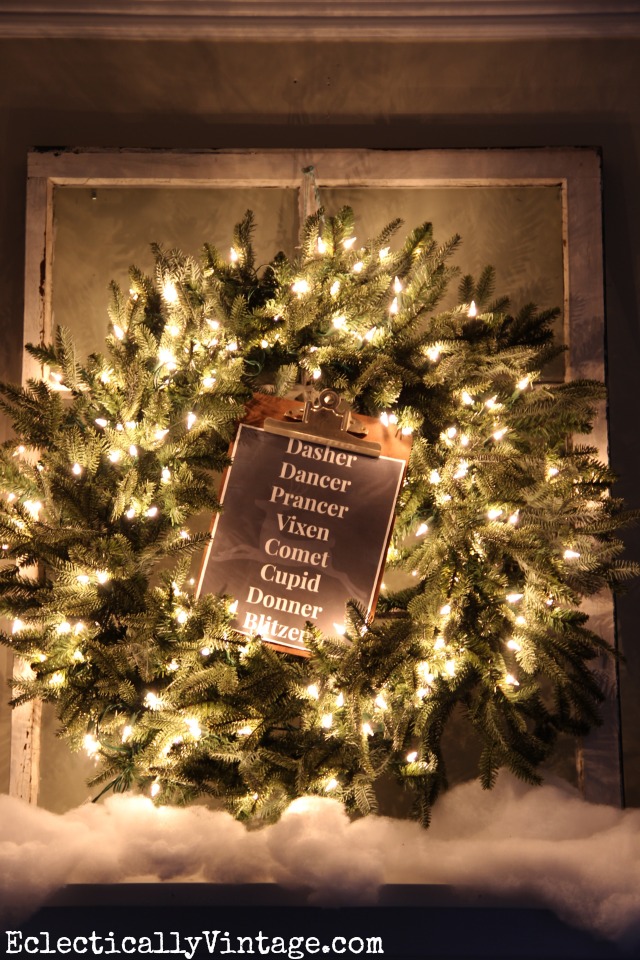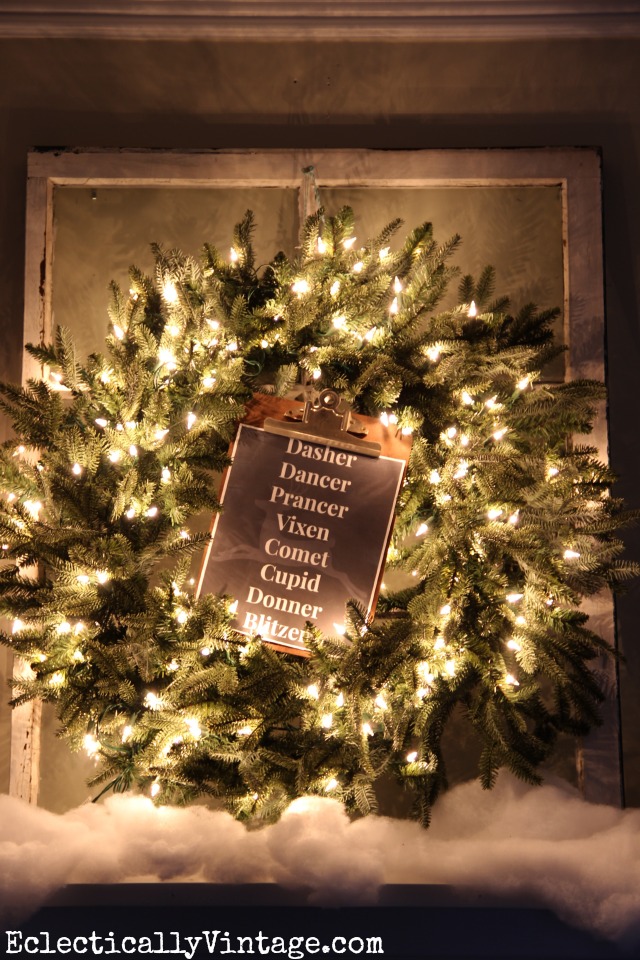 Here's a close up to show you how life like the needles on the wreath look.
It fooled my hubby and girls!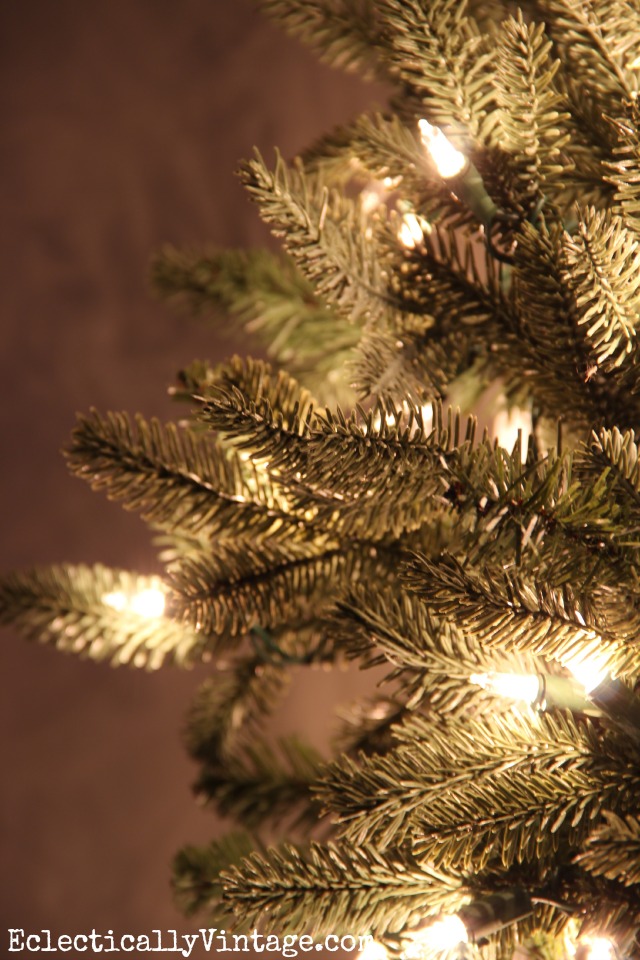 I couldn't stop at the wreath.
You'll see more of what I ordered from Balsam Hill and much, much more on my Christmas House Tour coming in December.
In the meantime, check out my Christmas house tour from last year.
These little elves have been busy getting ready for Christmas too – hop over to check out their ideas.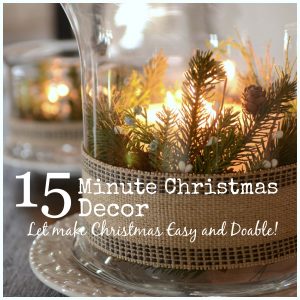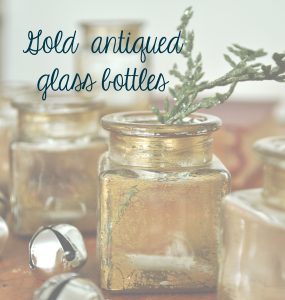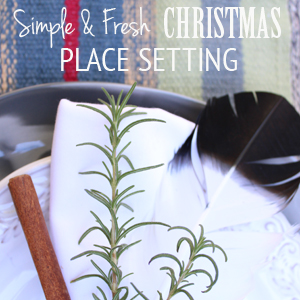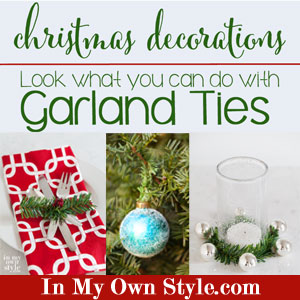 Thanks Balsam Hill for the Christmas goodies and for making me change my mind about artificial wreaths!