Visions of Sugarplums – Christmas Bedroom
Welcome to my cozy Christmas guest bedroom. I added a few festive touches to create a welcoming retreat that's now ready for a visit from Santa and Mrs. Claus!
This is the FIRST time I've ever decorated a bedroom for Christmas! Sure, I've added tiny tabletop trees to my kids rooms over the years but that's where that nonsense ended! So it was fun to try something different this year and I love it the way it turned out. Best part – everything I did is super simple and nothing is over the top. You won't find a forest of glowing trees in here because the bottom line is I would rather be sitting in front of a roaring fire with a glass of wine.
Post contains affiliate links
My favorite part of this room is the brick that I exposed when we renovated this 1903 home. I love the layered look of  this cardinal covered wreath over an old architectural salvage mirror.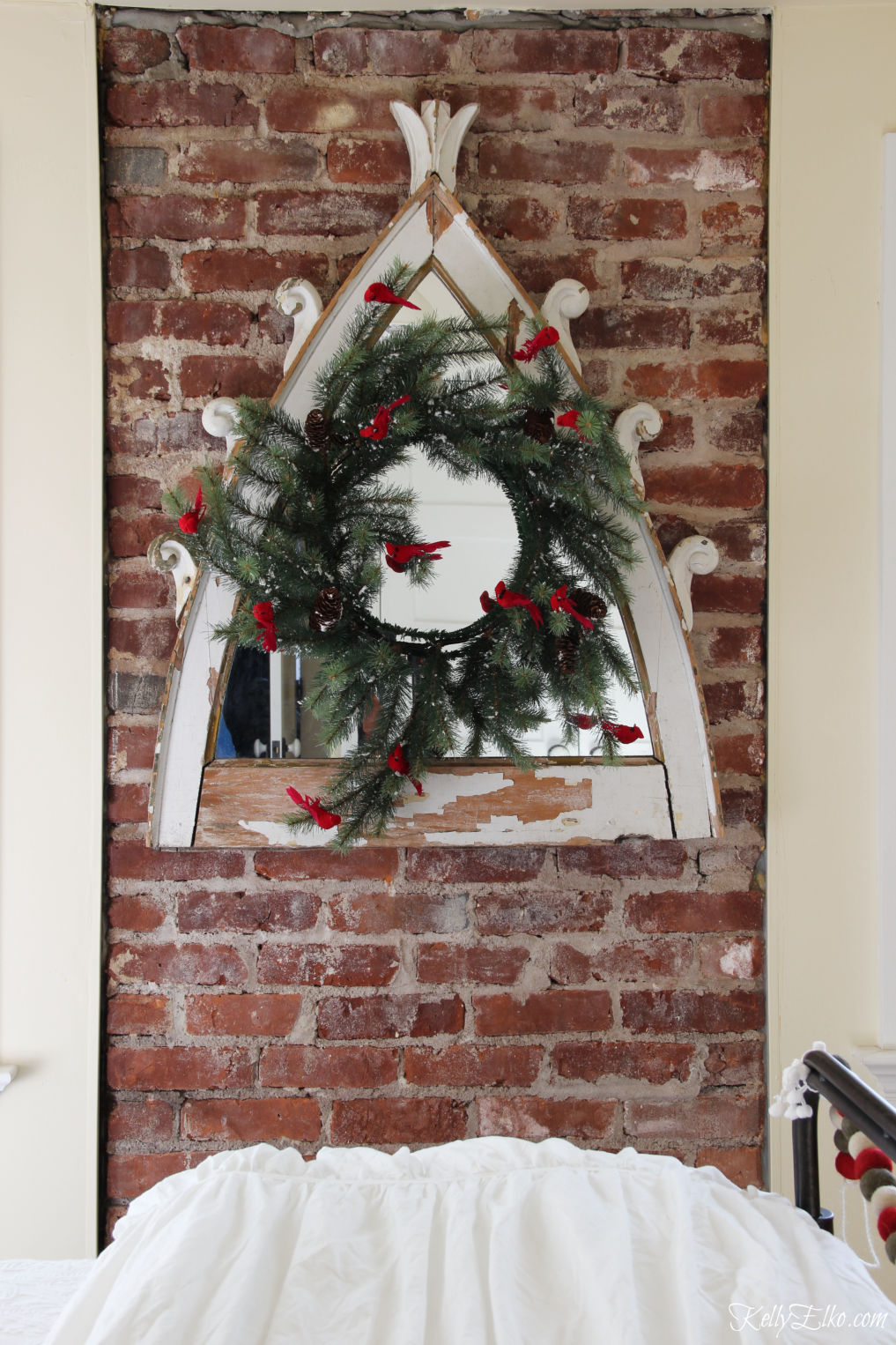 A simple strand of felted garland at the foot of this vintage look iron bed is a quick and easy way to add some Christmas cheer.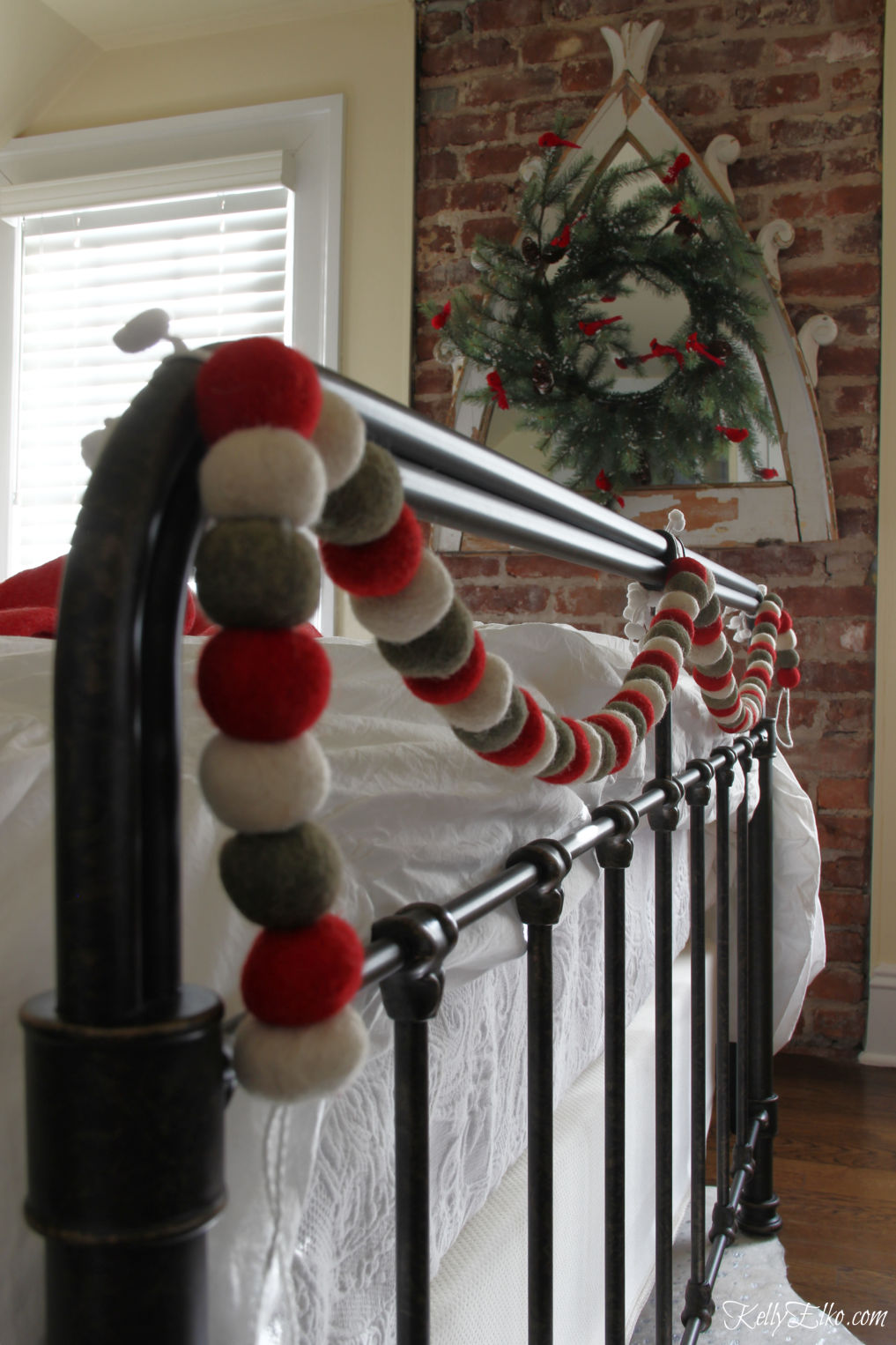 Santa brought Sushi an early Christmas gift … these cozy flannel Boston Terrier sheets (I think they are actually French Bulldogs but don't let her know that).
When we don't have guests, this room doubles as Sushi's private retreat! She likes to roll around on the bed and say, "what are you waiting for … this belly isn't going to rub itself!"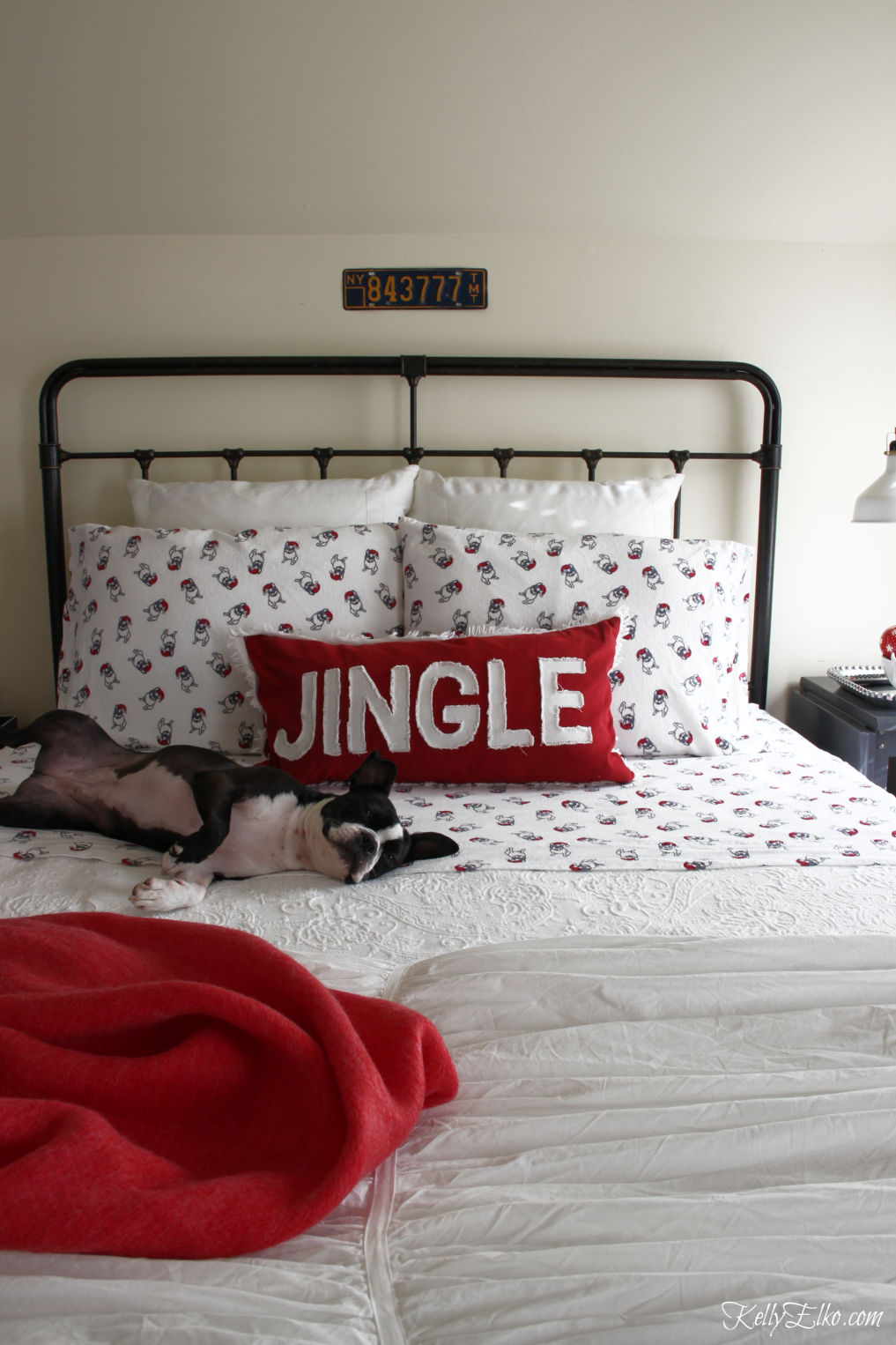 My other dog isn't allowed on the bed so I wrapped her in one of my scarves.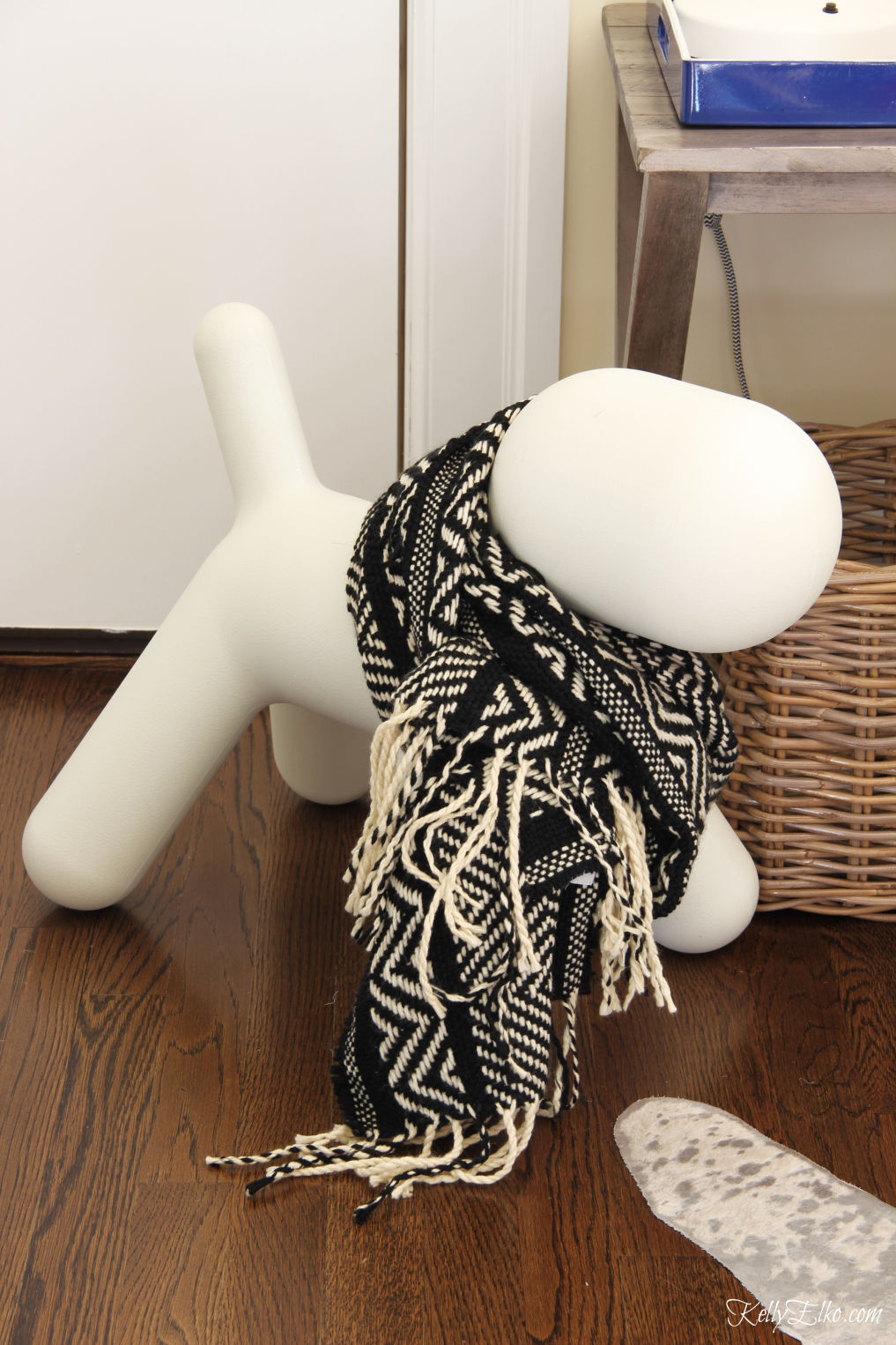 Another one of my scarves doubles as the perfect throw.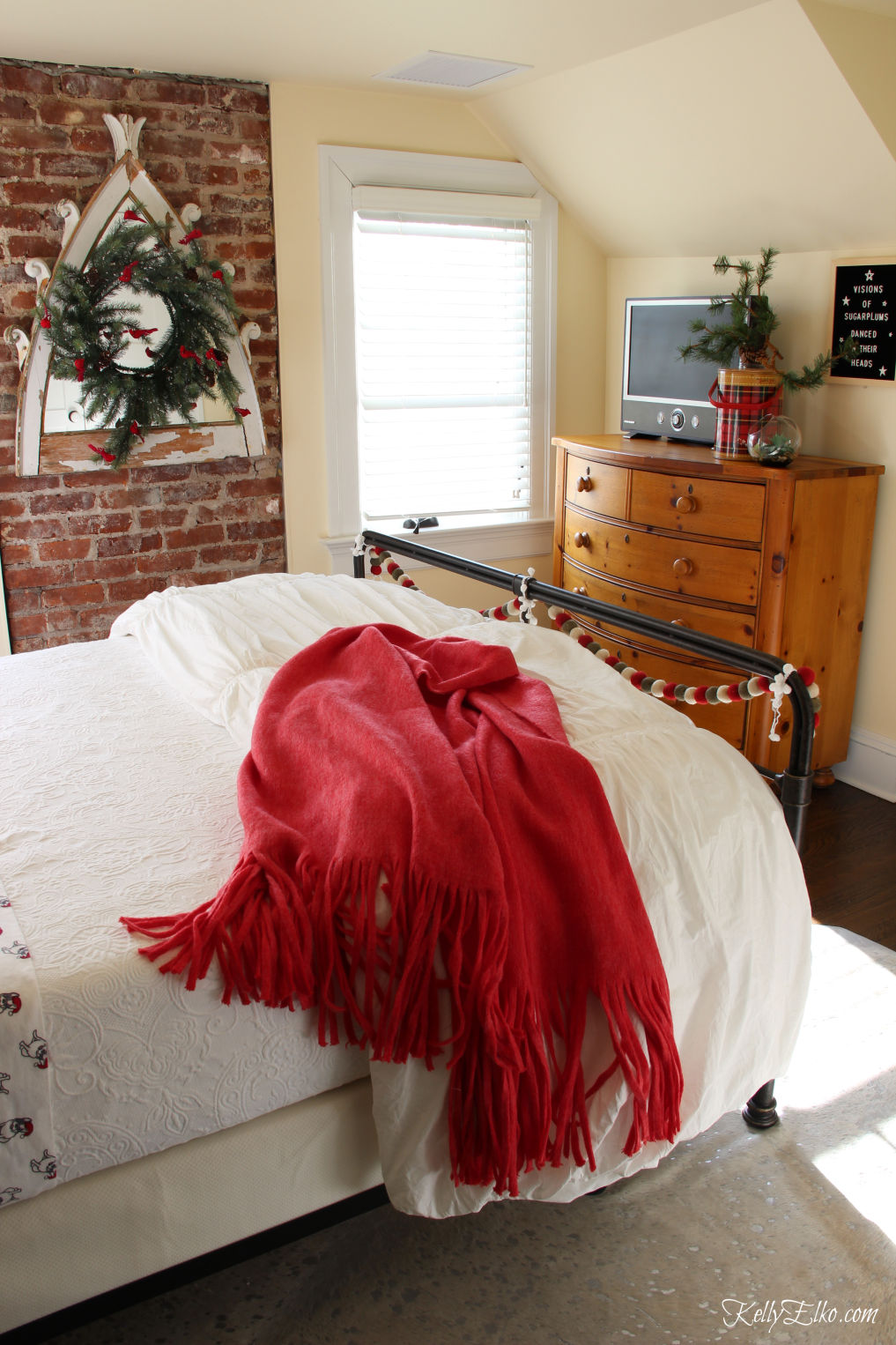 Every guest room needs a letter board for leaving fun messages for any occasion.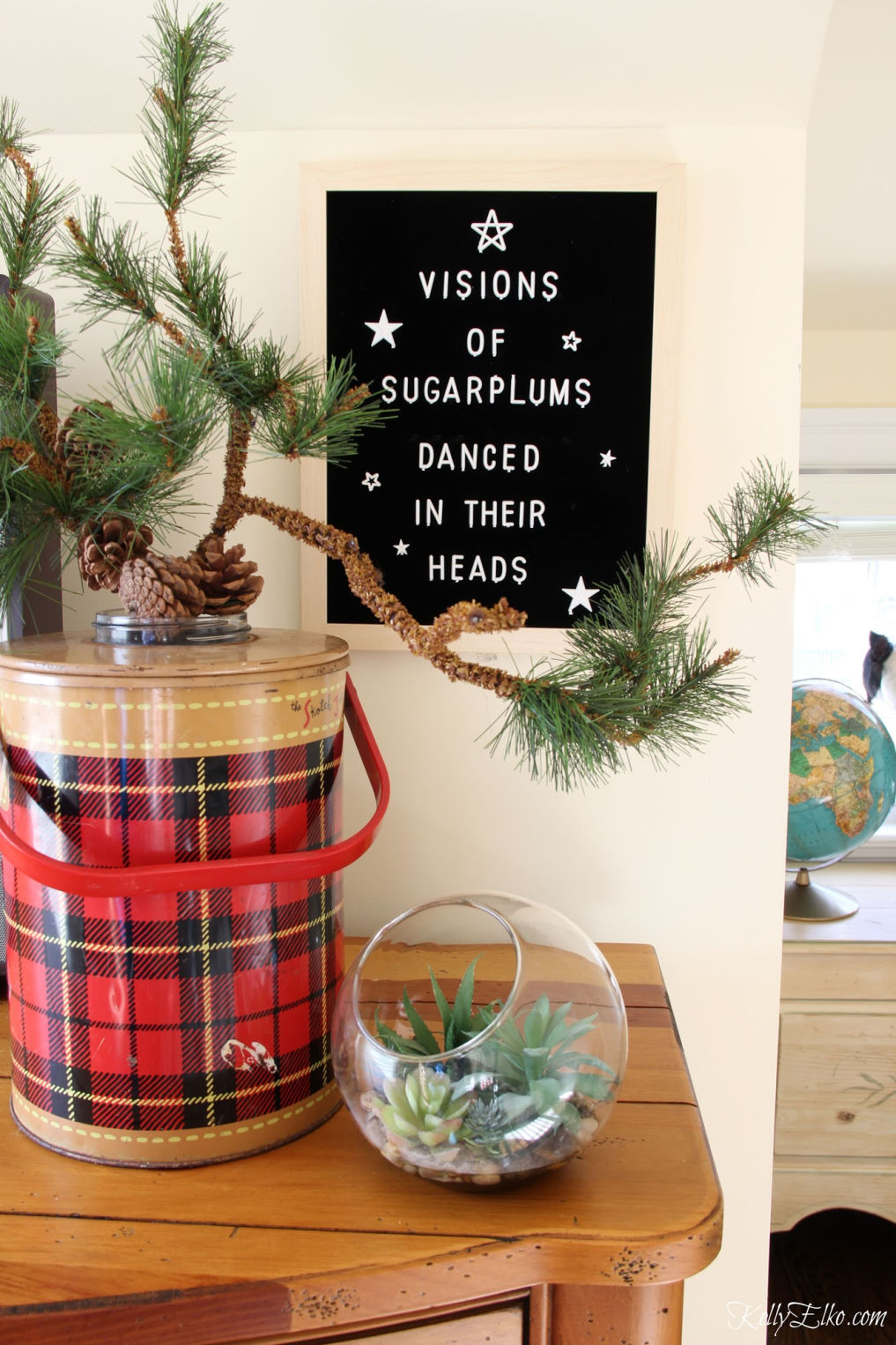 Sushi is dreaming of sugarplums, rotisserie chicken and vanilla ice cream as she waits anxiously for the pitter patter of reindeer hooves on the roof.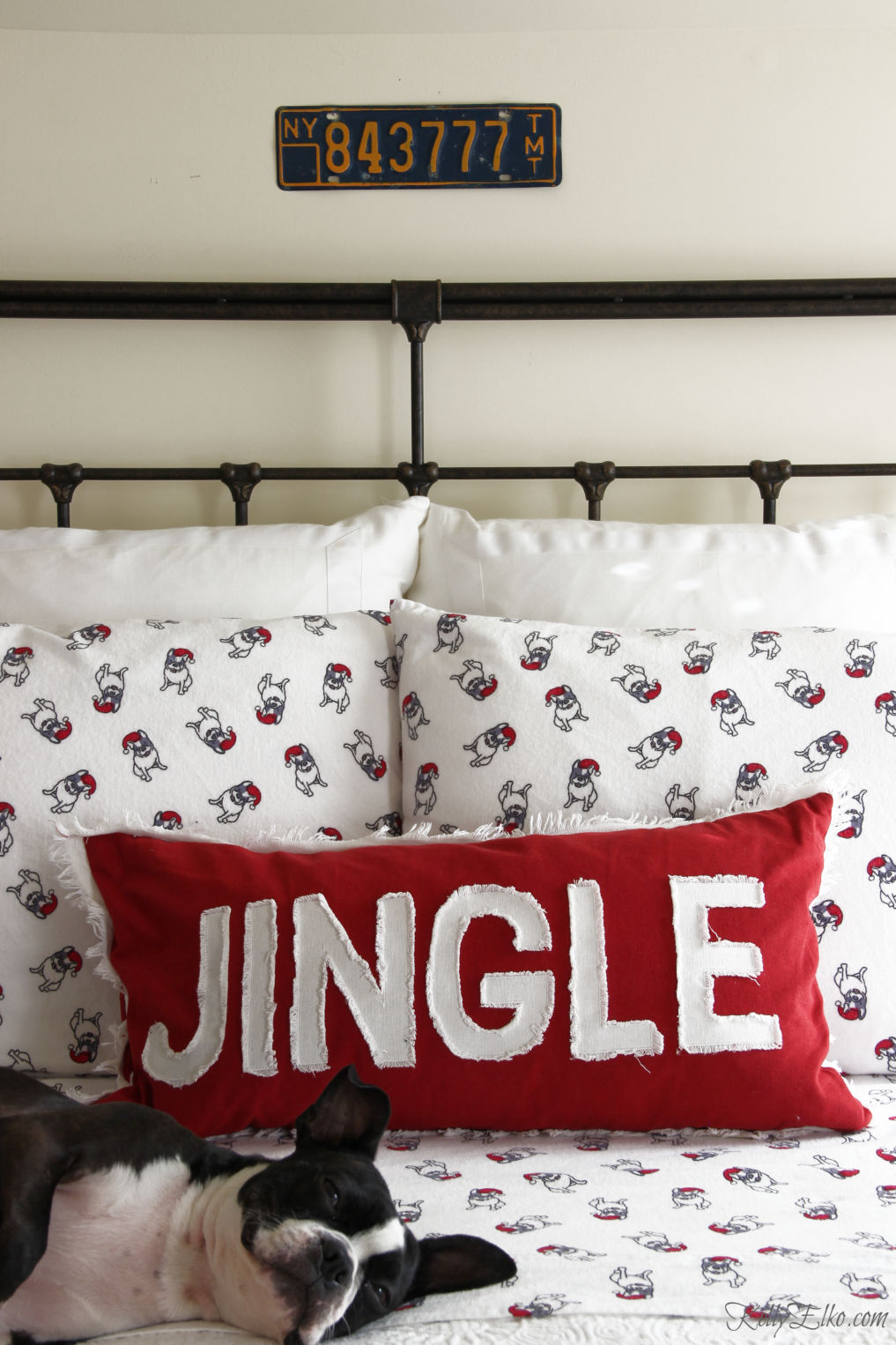 She's expecting lots of gifts from Santa and if he doesn't deliver, she's going to be impossible to live with.