Cream, Sugar, or Me? Creative Bathroom Storage
The year was 1983.
My uni-brow was replaced with perfectly contoured arches.
I was nearly asphyxiated on hairspray fumes and my comb was firmly affixed in my knee sock.
The Revlon purple eyeshadow made it's debut on my lids on my first day at …
my all girl's high school!
No boys?  No matter.
Like peacocks, we strutted our stuff up and down those high school halls, not a hair out of place.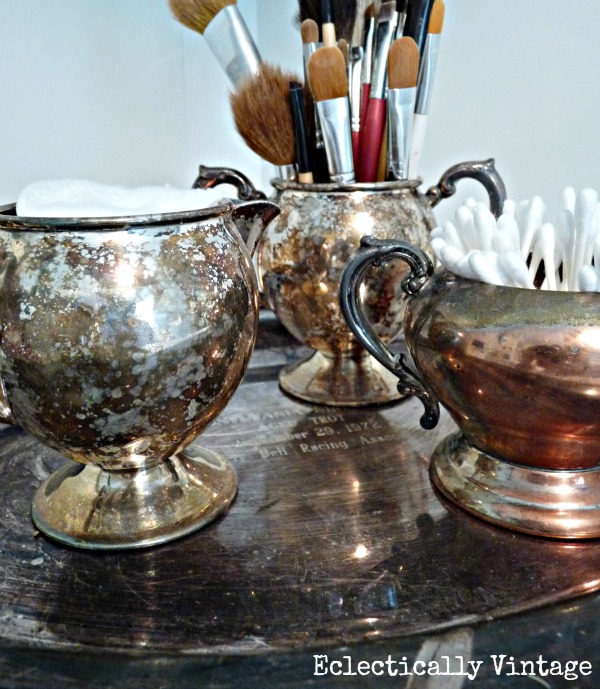 Back then, my sister and I shared a bathroom and fought for space in front of the lone mirror.
Makeup, brushes and hairdryers were all strewn haphazardly about the room.
Oh what a difference 30 years make.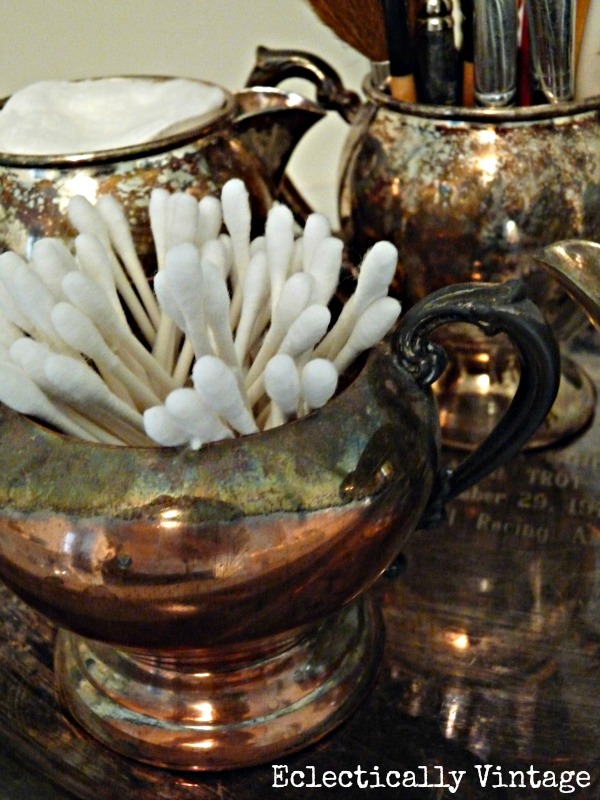 With nobody vying for bathroom privileges, I have the luxury of displaying my things while not having to worry whether someone will try out my latest shade of neon blue eyeliner without my permission.
(Yes, Colleen, I'm referring to you)!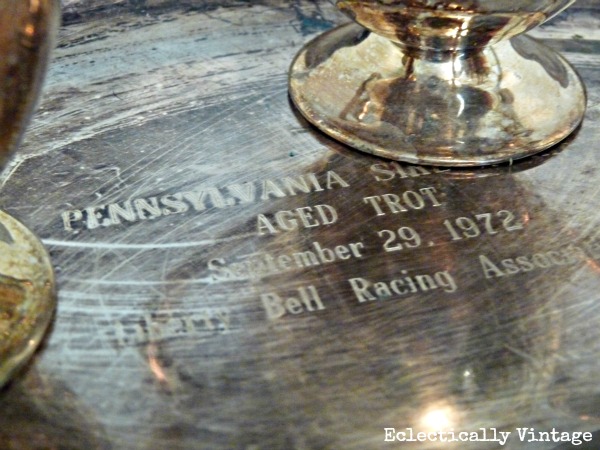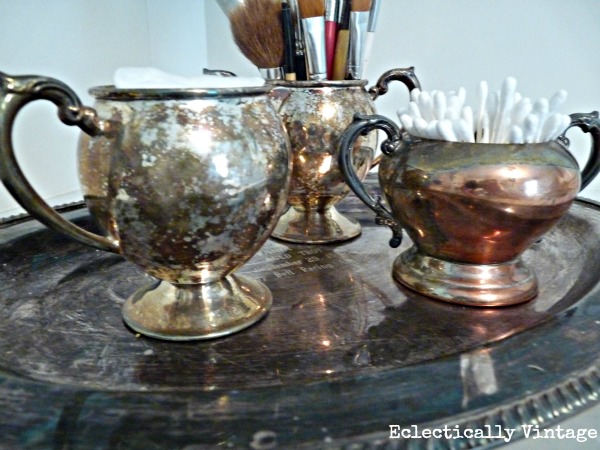 Here's to a perfectly plucked brow, the most amazing shade of blush, the shiniest lip gloss and the perfect place to display it all.
And most importantly, here's to still realizing that we're not doing any of it for the boys!