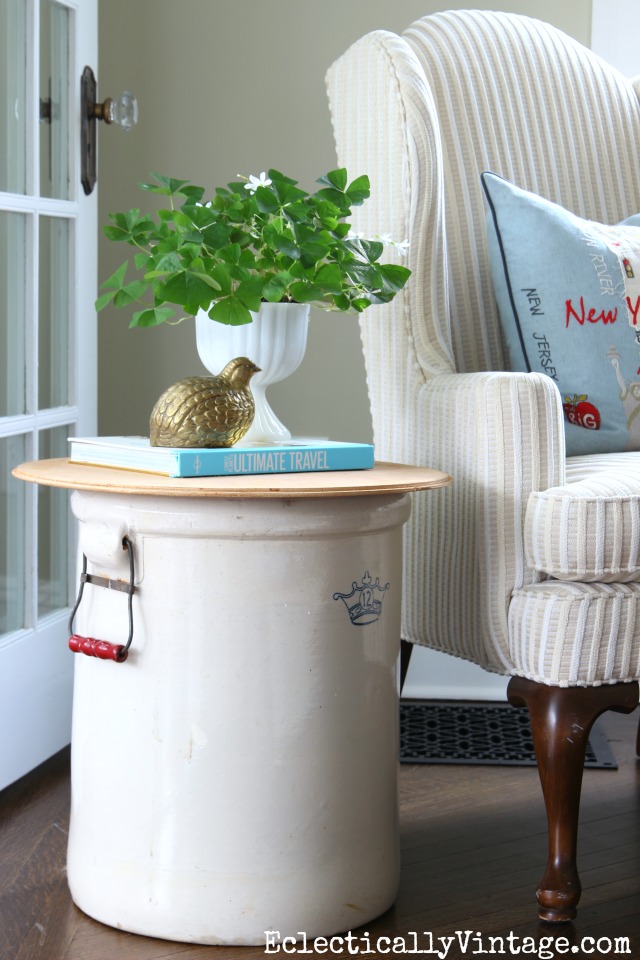 I found this crock at an estate sale.
It was the kitchen garbage can!
Of course I had to rescue it from a life of rotten banana peels and coffee grounds so I scooped it up for $50.
It's HUGE and was made by National Pottery in Roseville, Ohio.
I love the red wood and metal handles.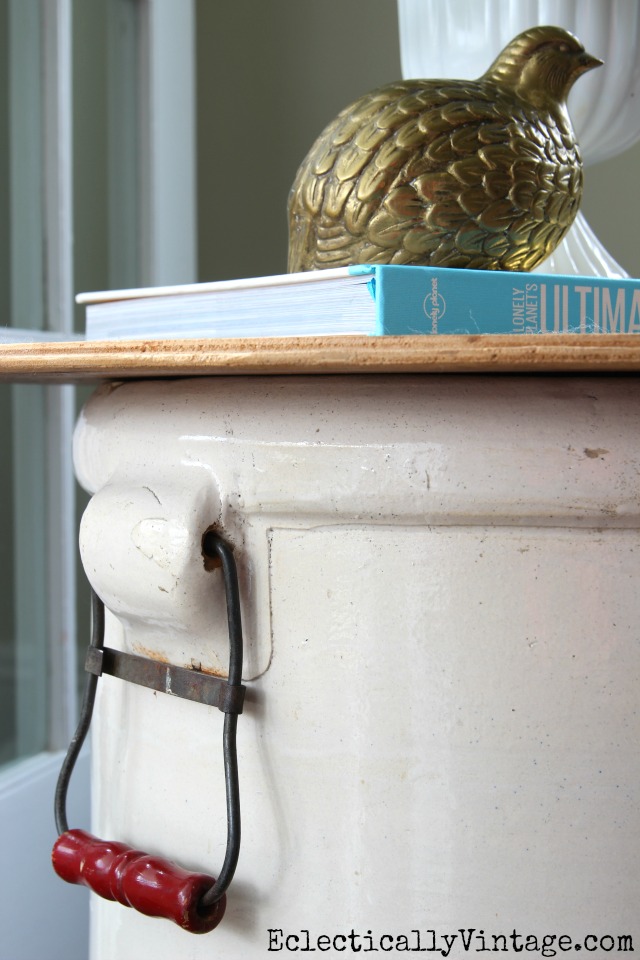 The 12 means it can hold 12 gallons.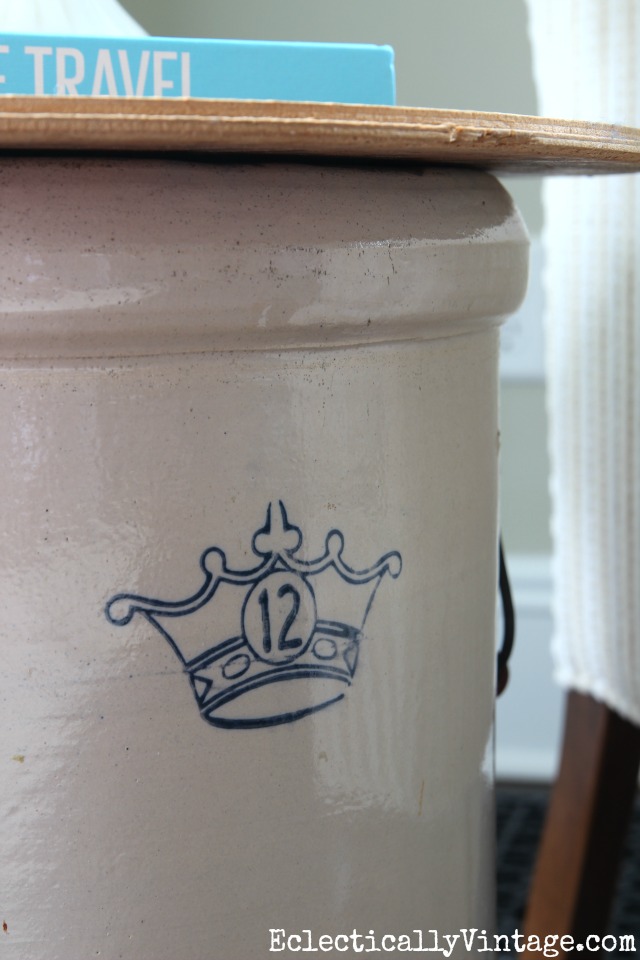 I turned it into a side table by adding an old piece of round wood on top.
It's the perfect little reading corner and I've been having fun pouring over this new travel book. So many gorgeous photos as I dream of the places I'll go.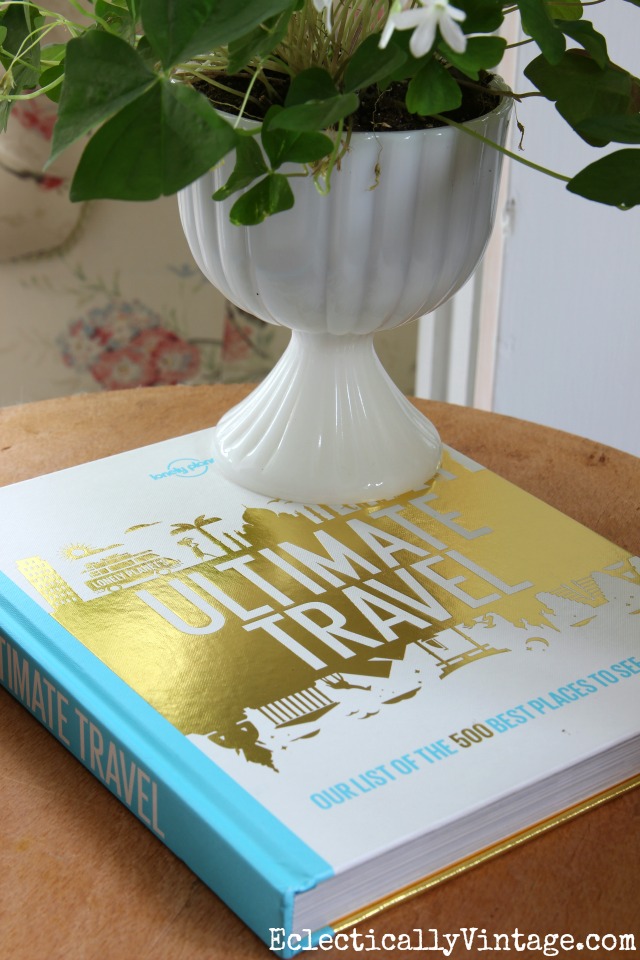 It's held plants and wrapping paper and umbrellas so who knows how long it will remain a table but for now, I'm loving it.
What a crock!
See more of My Collections Here.
Sources:
Chair – Ethan Allen many years ago
New York Pillow – HomeGoods
Ultimate Travel Book
Brass Quail – vintage