This spring house decorating tour is filled with creative ideas for your home. Create spring seasonal displays using everyday objects and see how to make a fun spring craft that can be used year after year.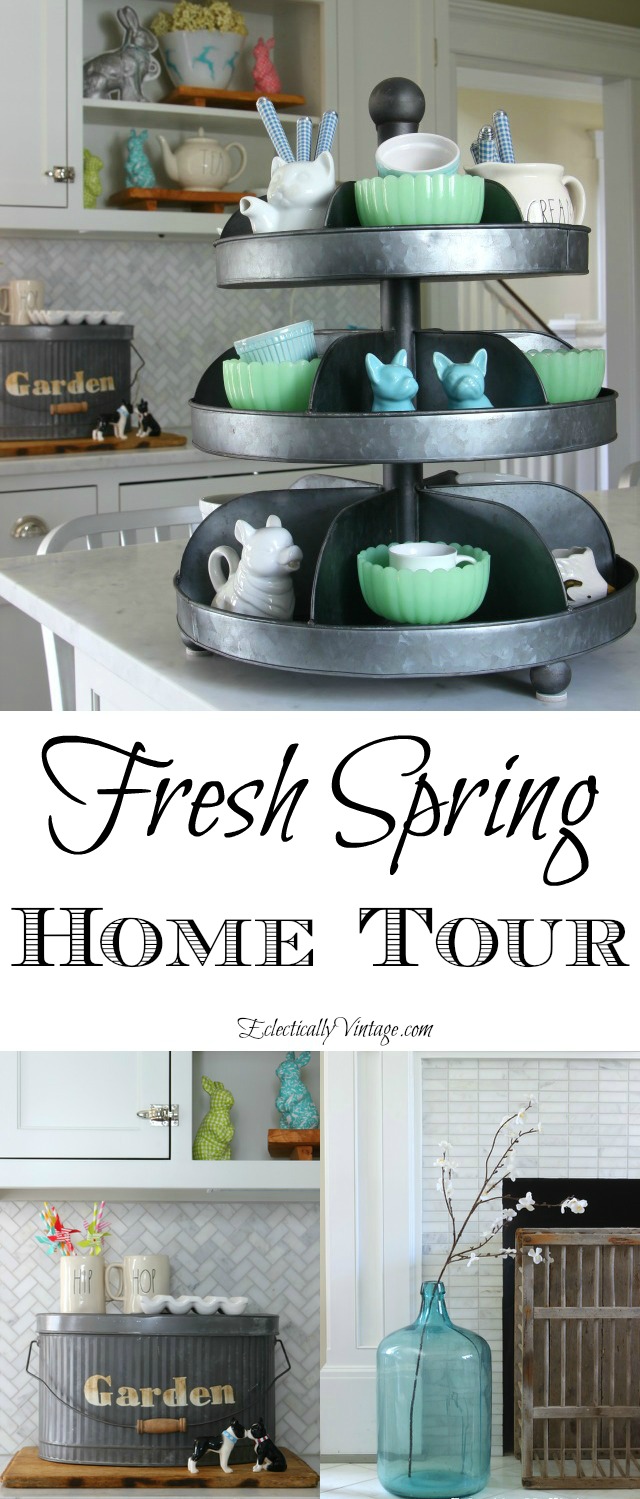 Spring is in the air.
I'm not talking about the pollen that has me running for Zyrtec … I'm talking about budding trees and the promise of patio sitting, book reading (did you know there is a new Harry Potter book coming out this summer that I just pre-ordered), cocktail sipping weather to come.
My house is alive with color, greenery, flowers and a few bunnies – come on in (and check out the full source list at the end of this post).
My favorite industrial tiered tray gets some fun spring additions – I love these little green bowls that look like vintage jadeite.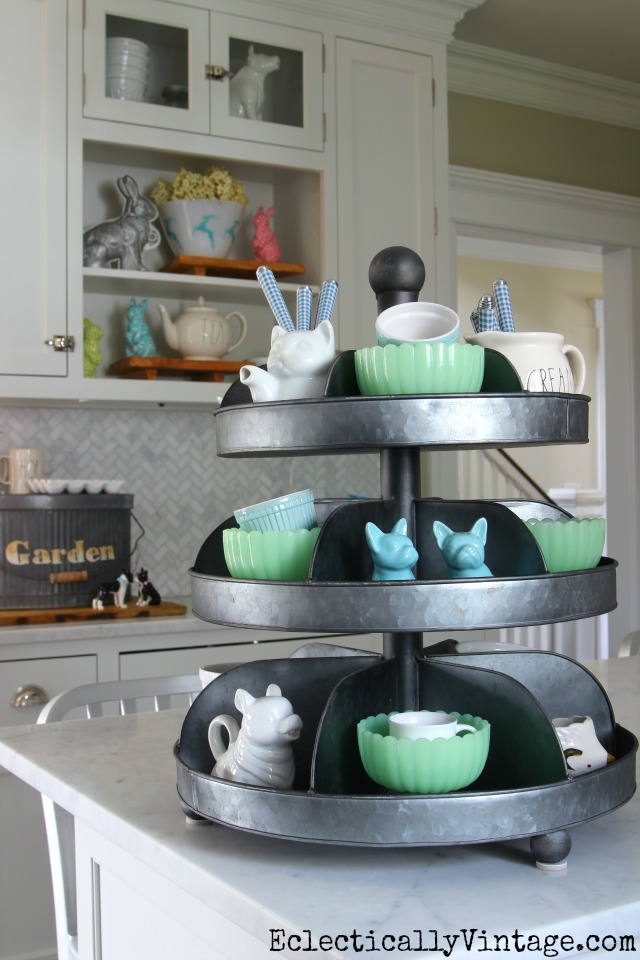 My colorful DIY egg garland adds such a whimsical touch to my kitchen window.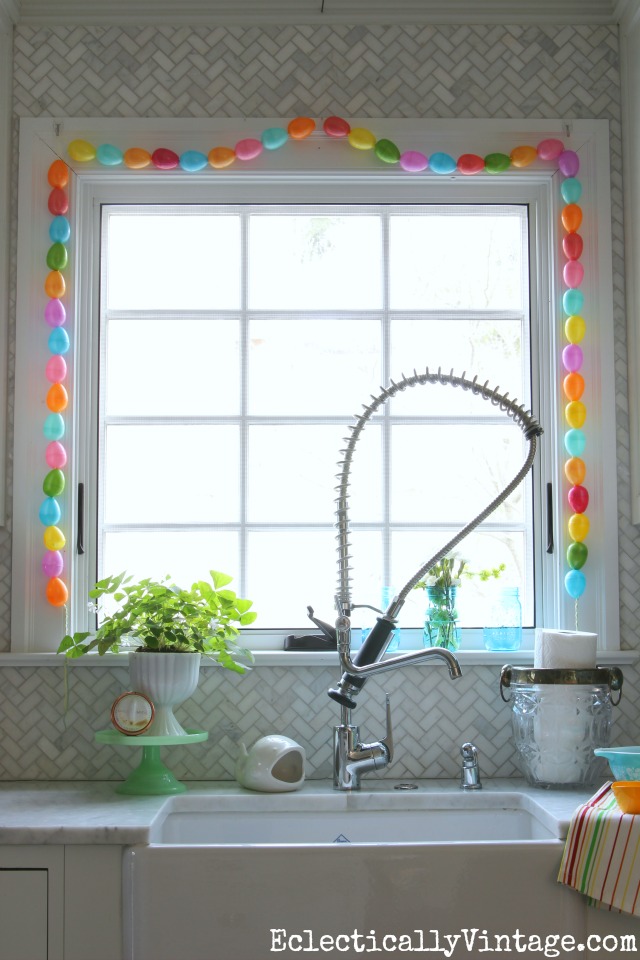 Peter Cottontail makes an appearance in the kitchen and you can print it for free HERE.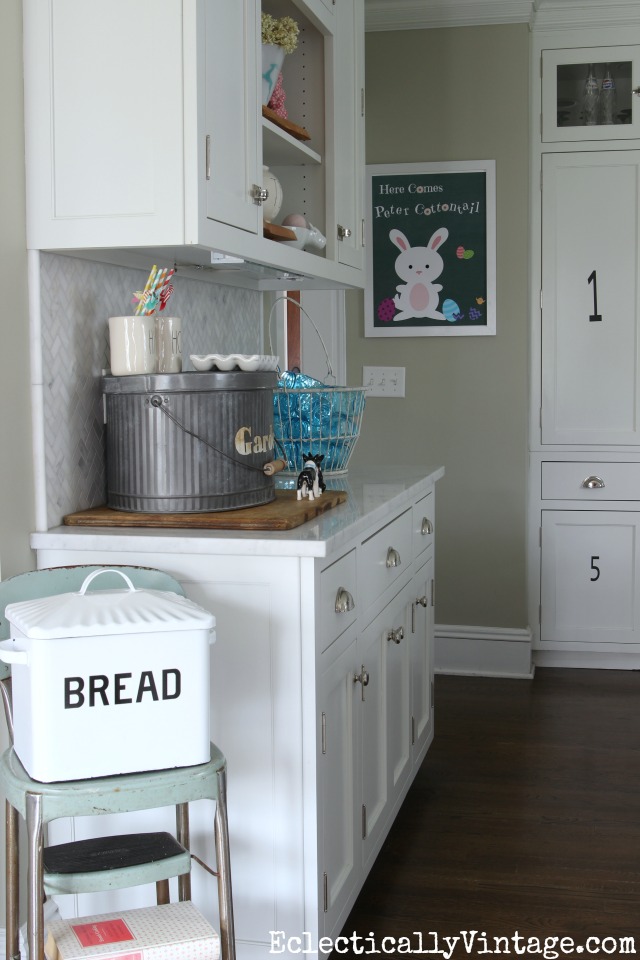 My white kitchen is always such a great backdrop for whatever colors I can throw at it.
Can you believe I got my backsplash tile here!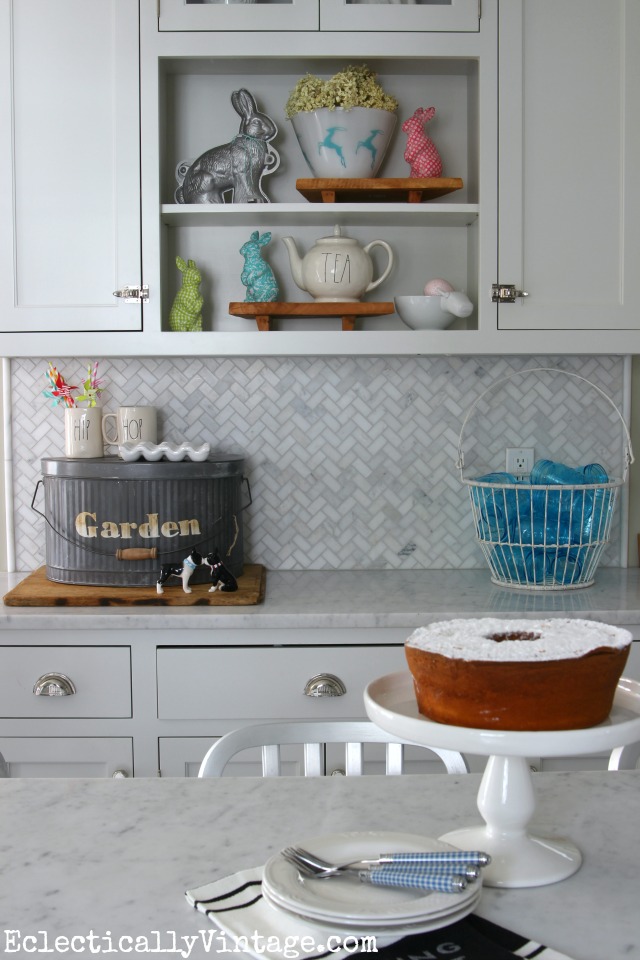 I found the vintage Fire King gazelle bowl at a thrift store for $3 – I've seen it selling for $100.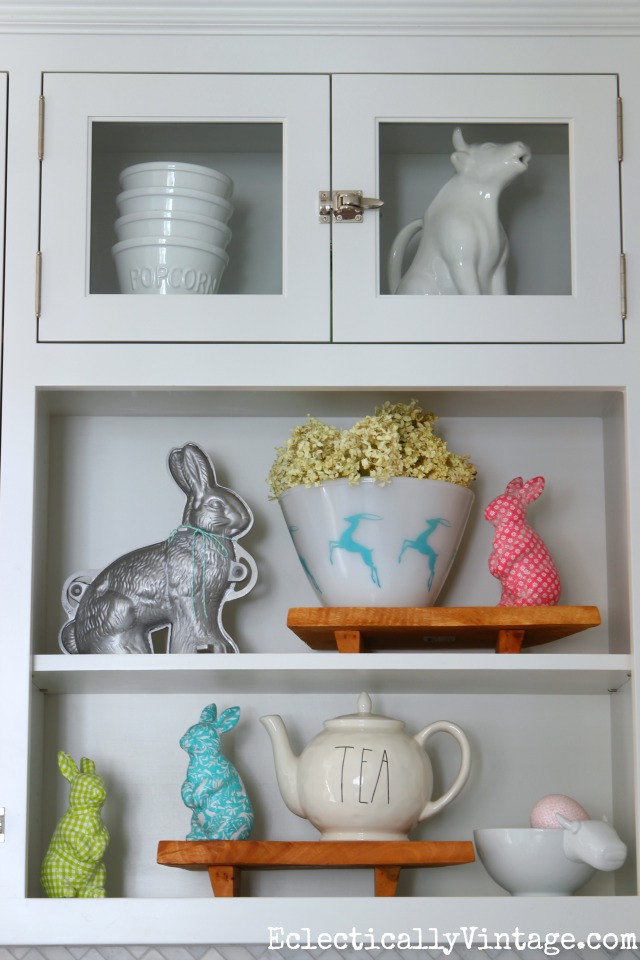 I love using covered containers, like this galvanized garden pail, on my kitchen counter to hide the clutter.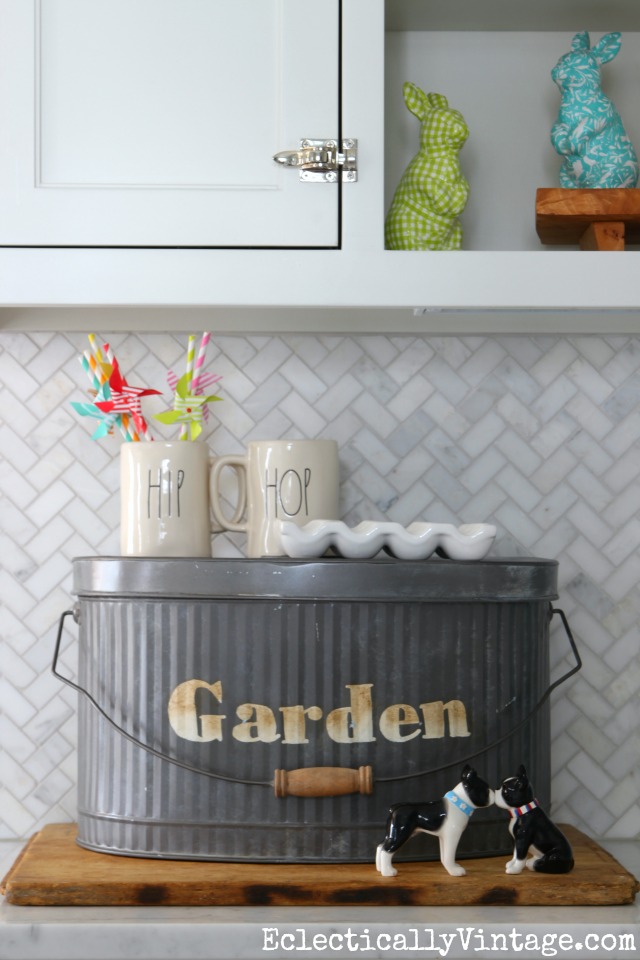 They may be wearing scarves but I have to keep my favorite kissing Boston Terrier shakers out.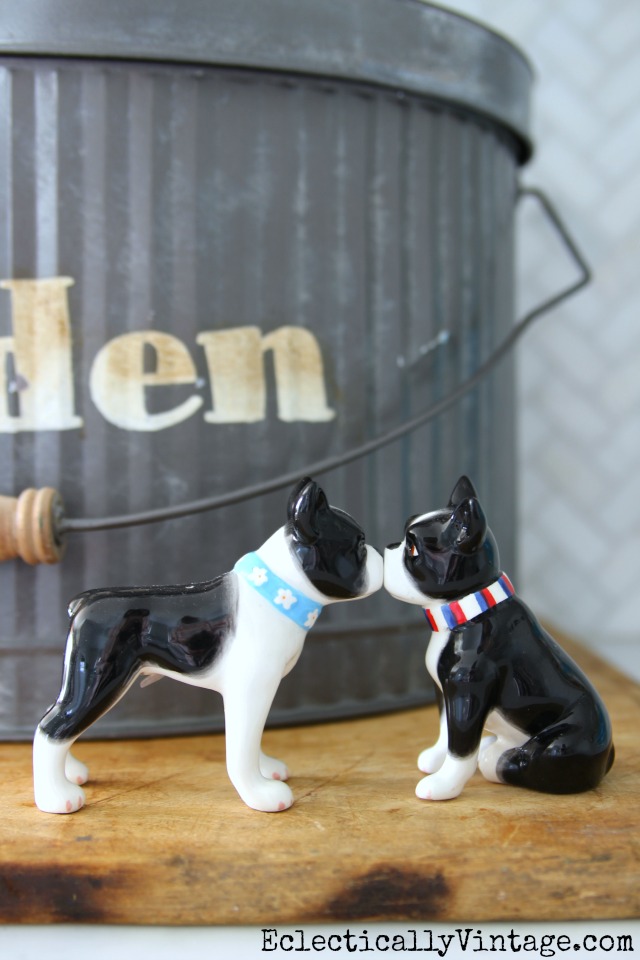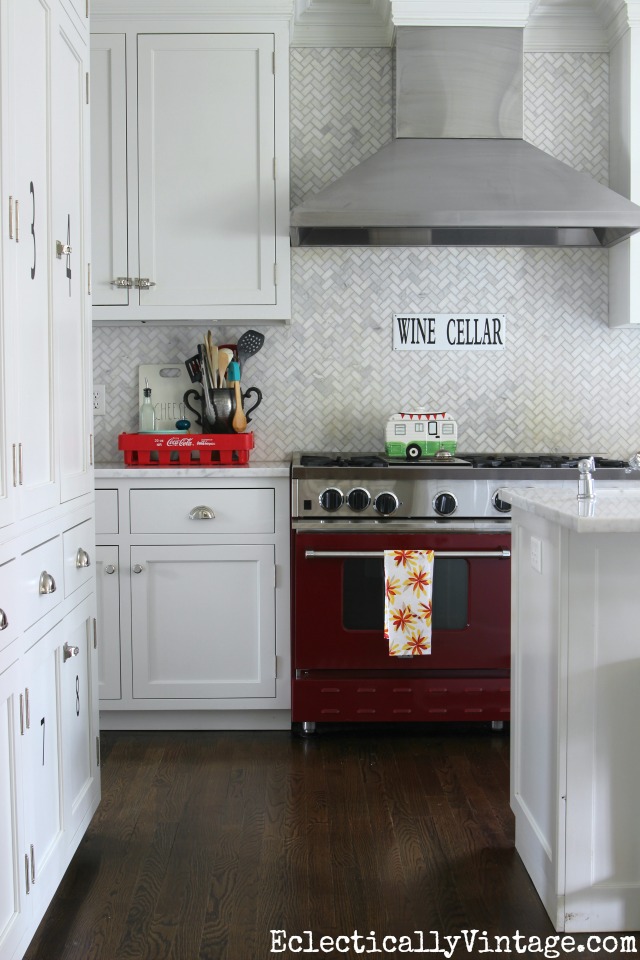 A whimsical camper cookie jar is an easy way to add personality to the kitchen.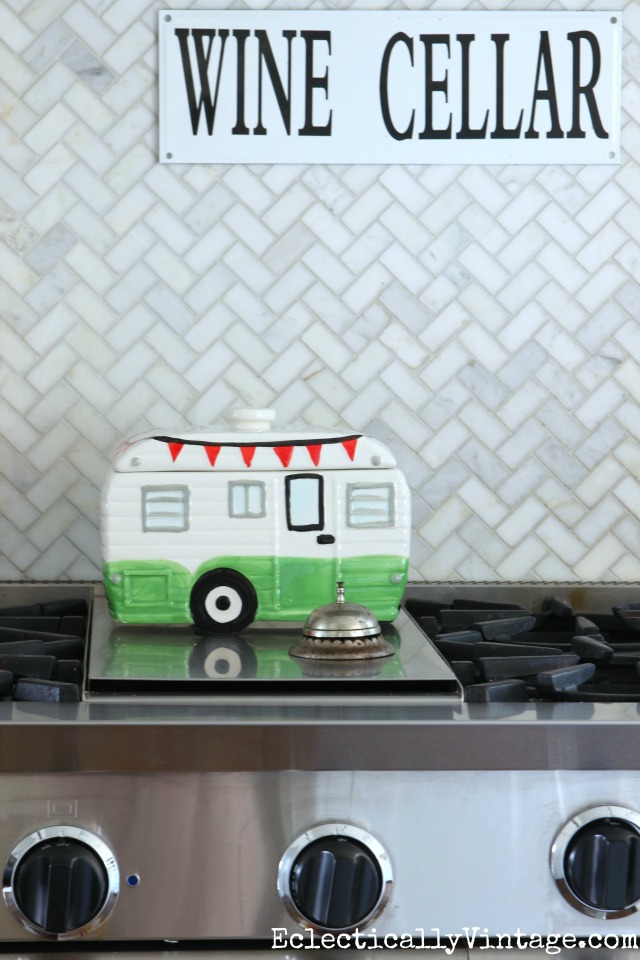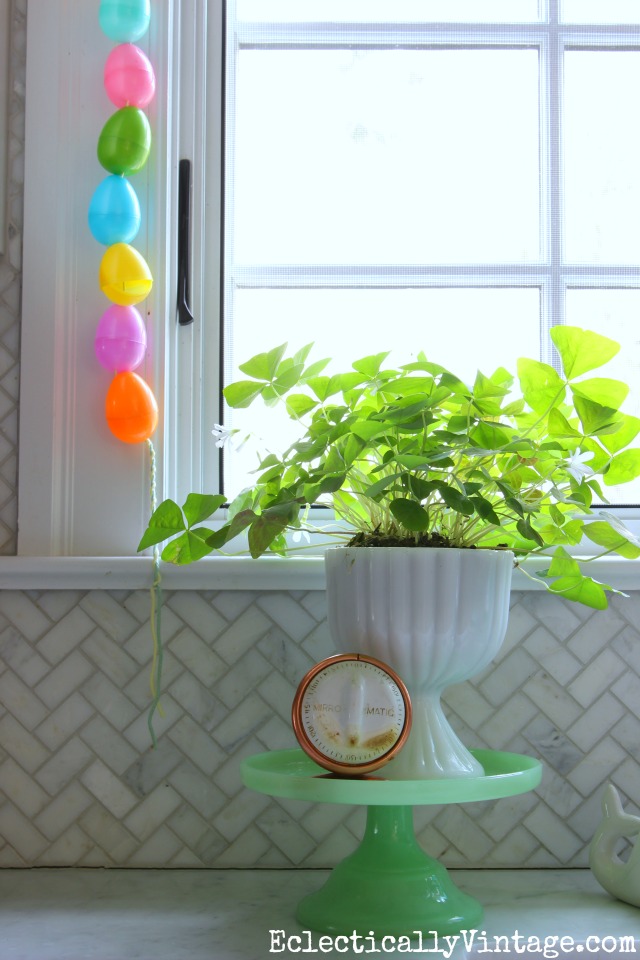 The lazy girls guide to terrariums: put a potted plant inside and surround it with some moss.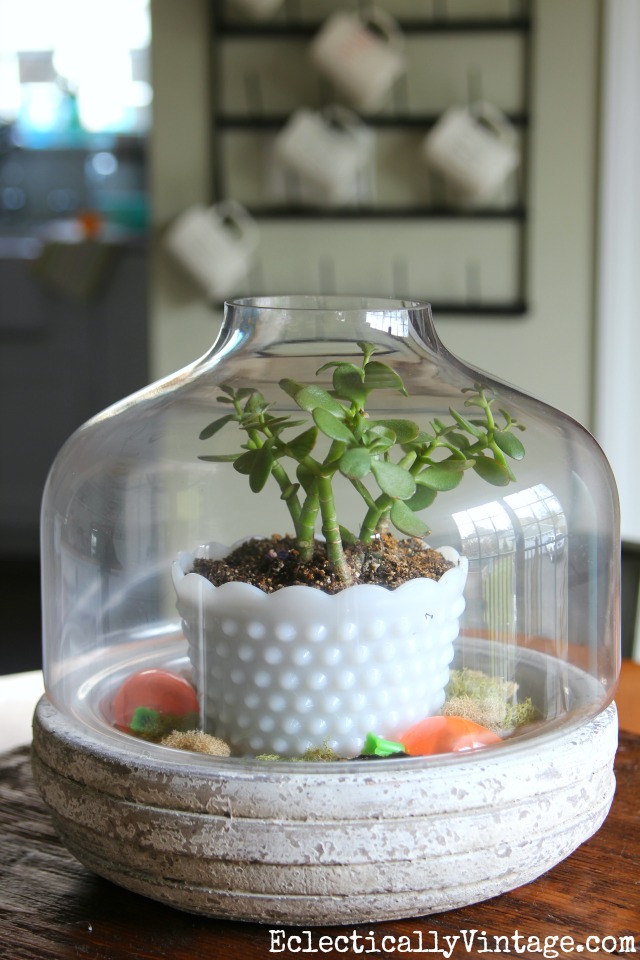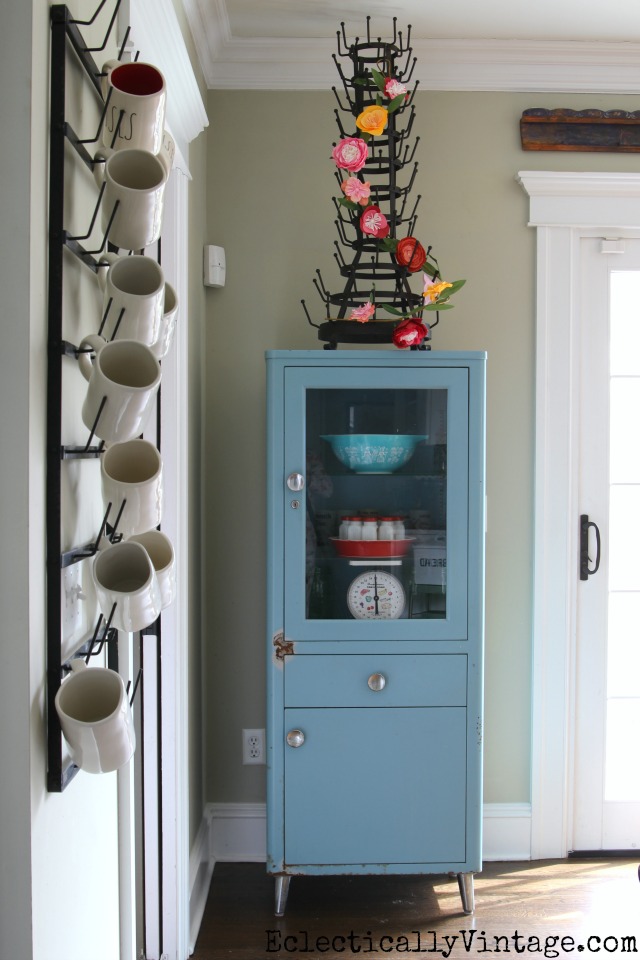 My huge bottle drying rack wears a floral garland.
Here's a similar (smaller and more affordable) version of my rack here.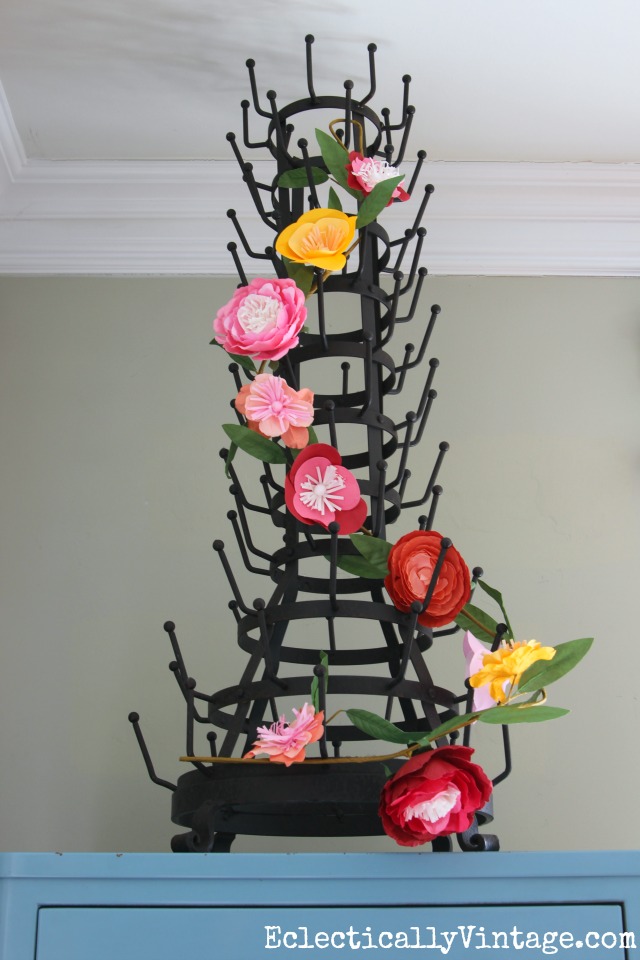 I lost count of how many Rae Dunn mugs from HomeGoods I've collected and I love they way they look on display.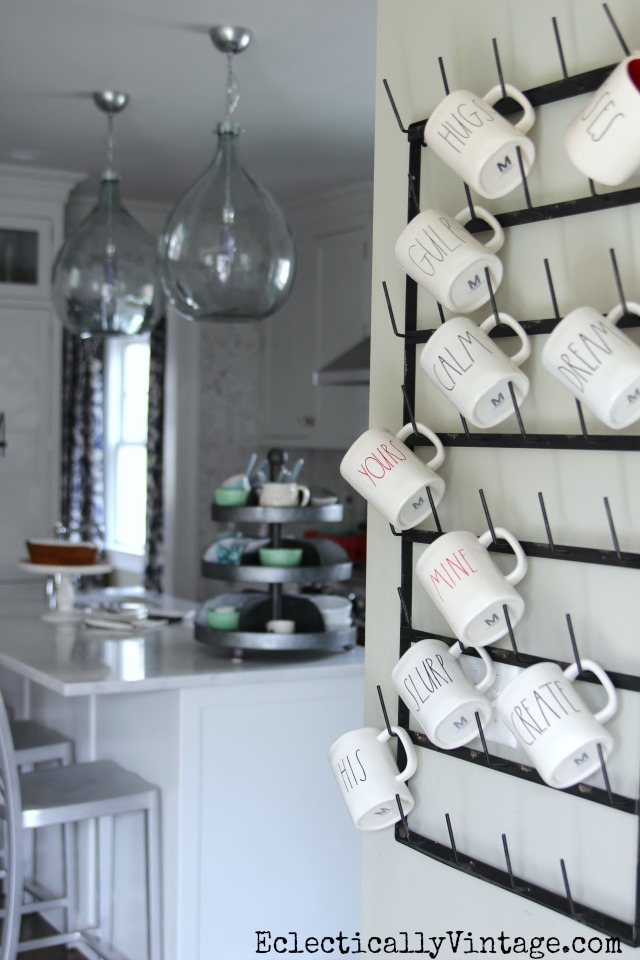 A big grouping of vintage milk glass welcomes everyone into the foyer.
Shredded paper makes the perfect nest for faux succulents.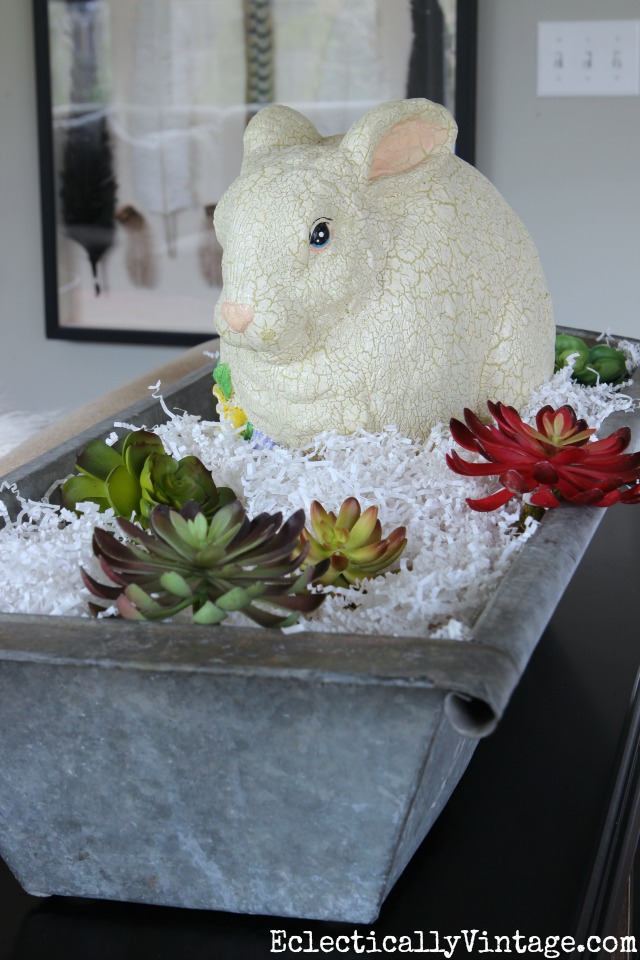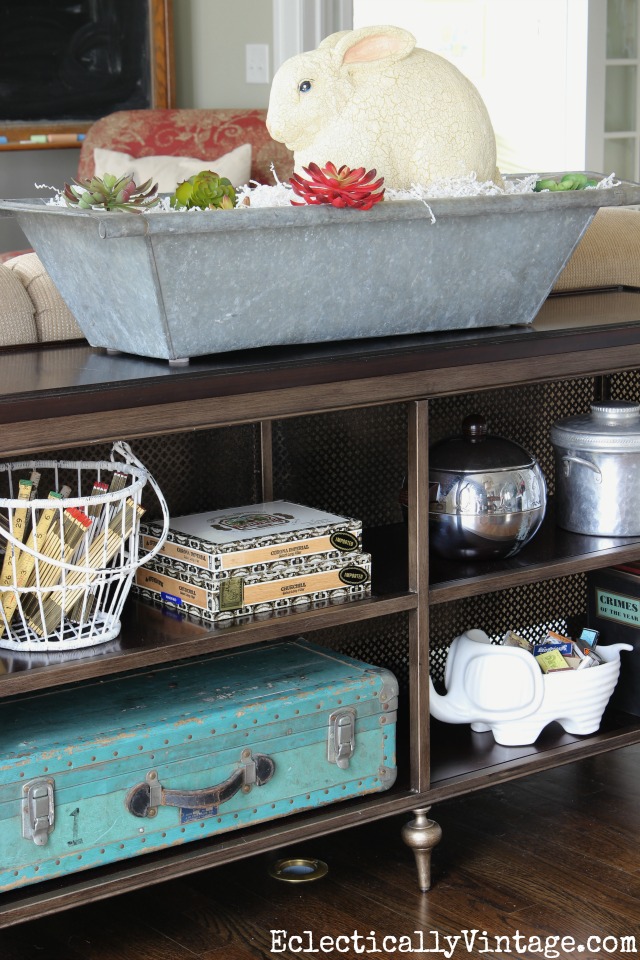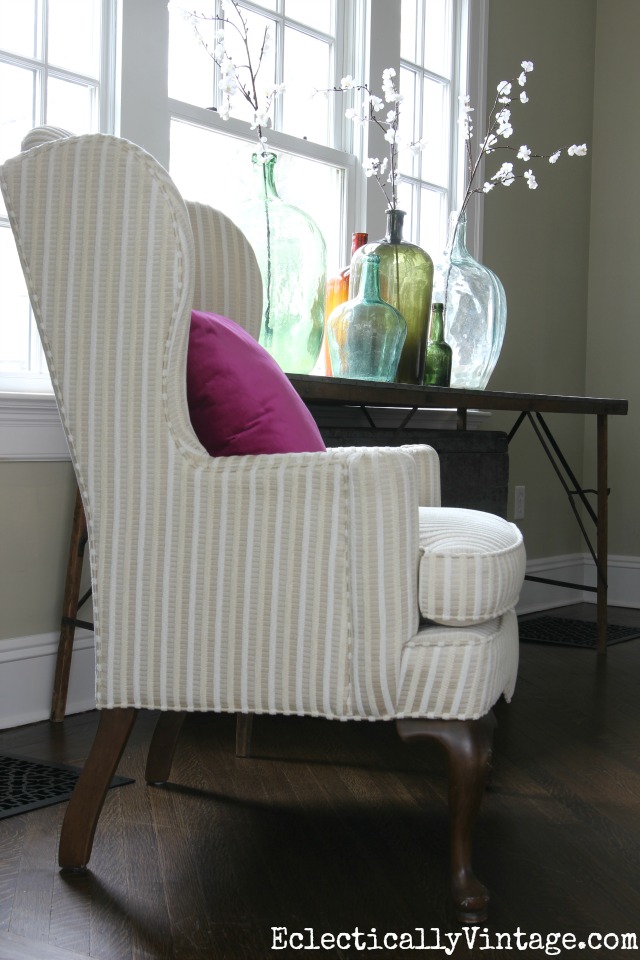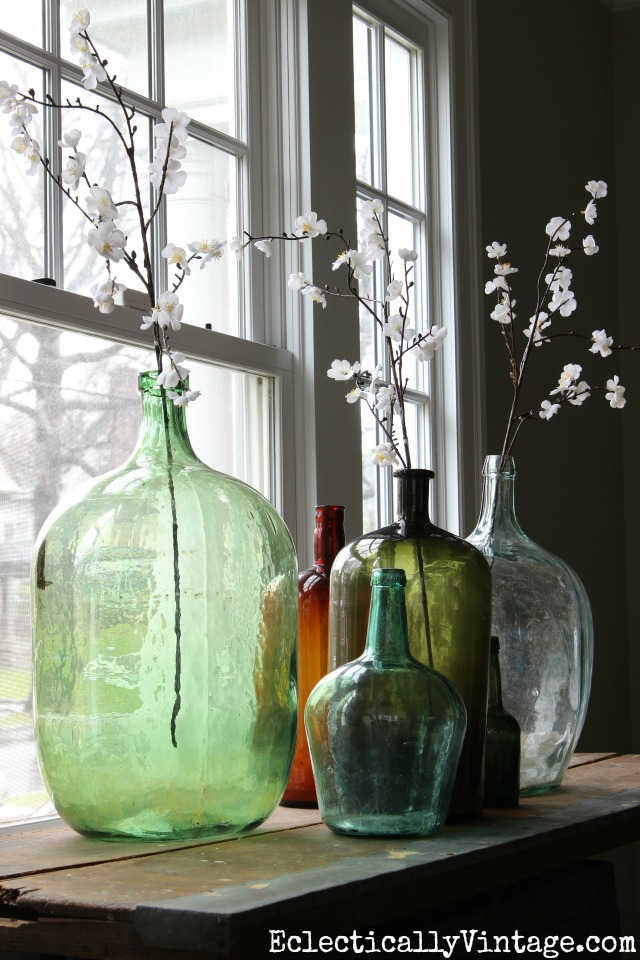 I love my industrial shelves and switching out my displays. Looks like I have a thing for glass jars and wire baskets.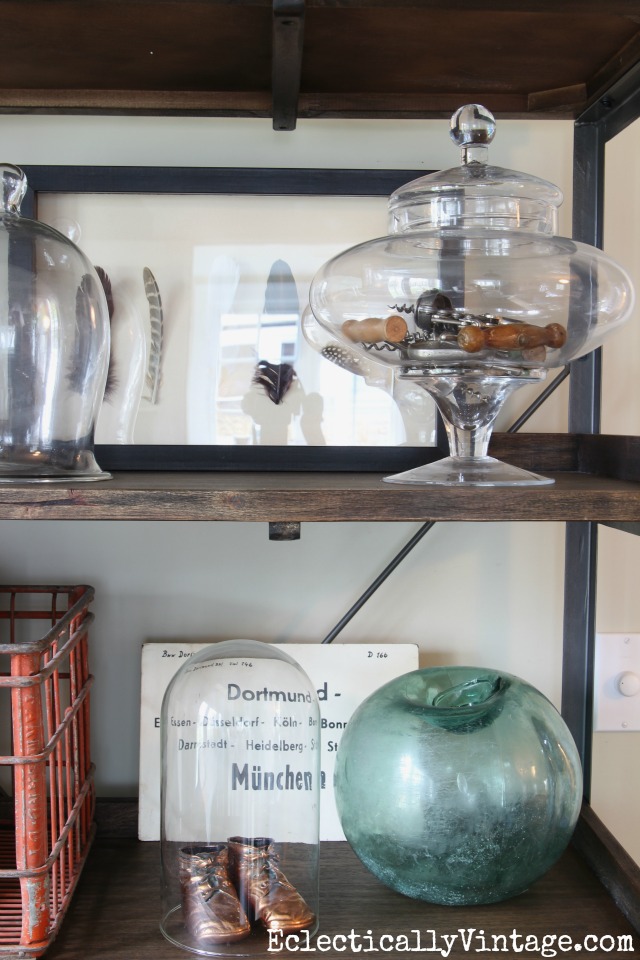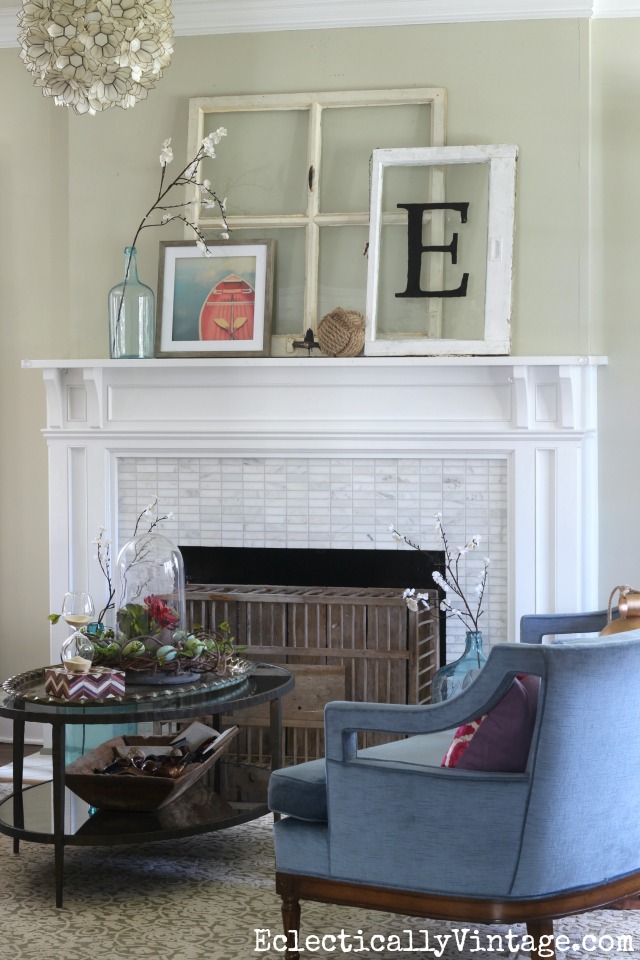 I can hide the black hole of the fireplace now that it's warm and my old chicken coop is the perfect cover.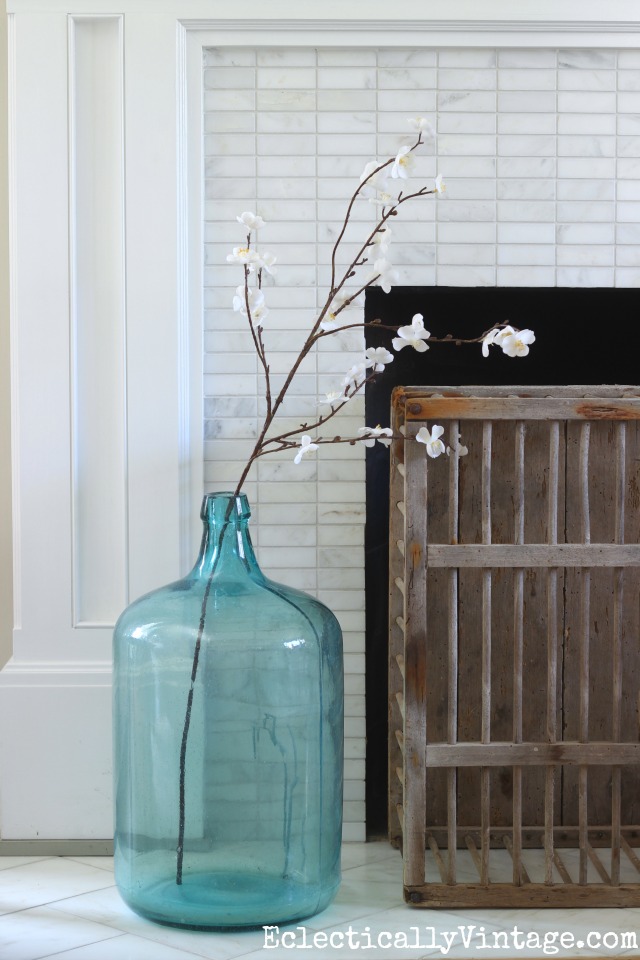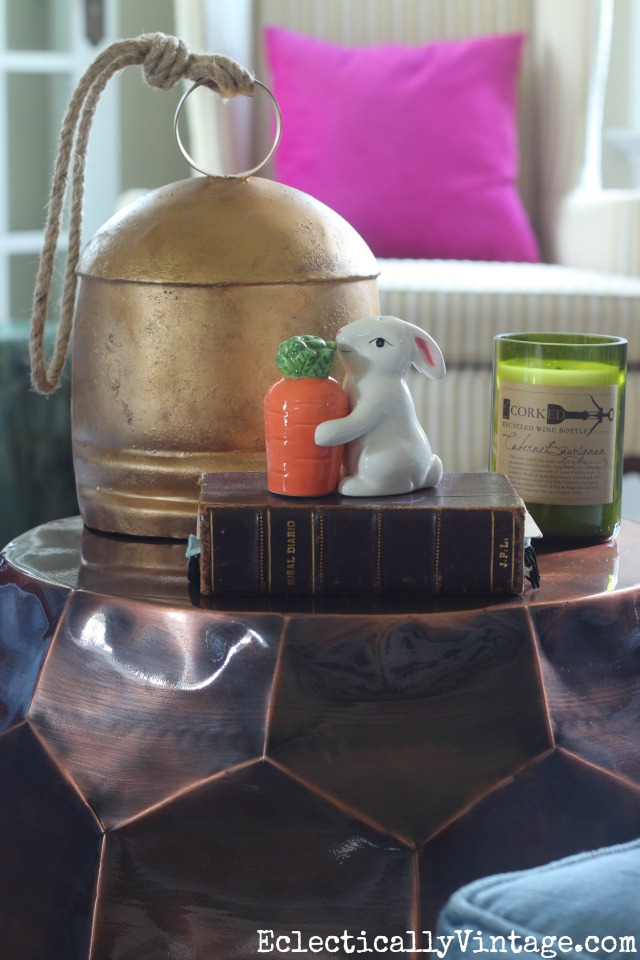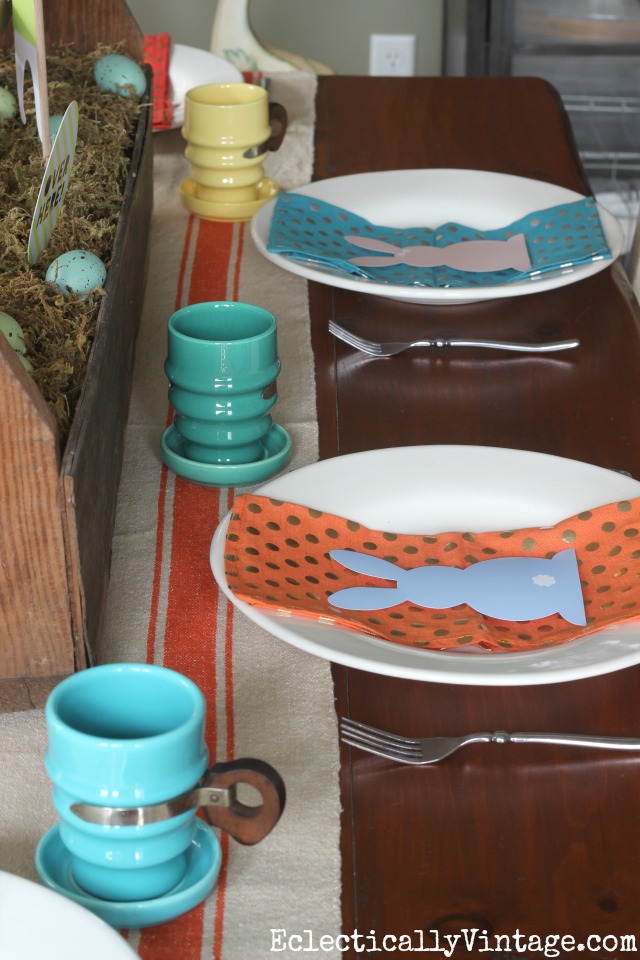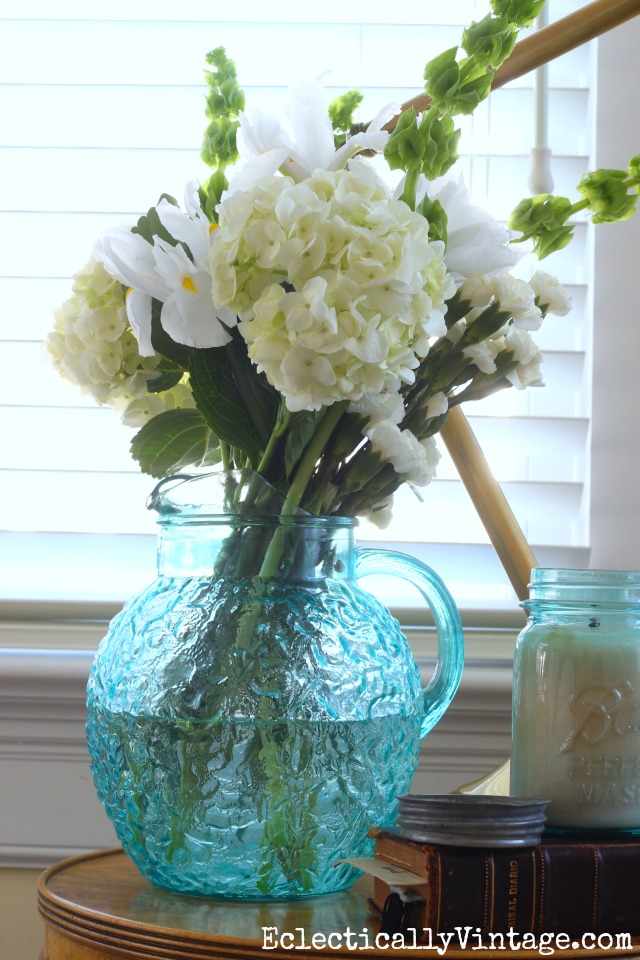 Now, let's get outside and enjoy this weather!
Shop the Look