Fall Curb Appeal – Walk Around My Neighborhood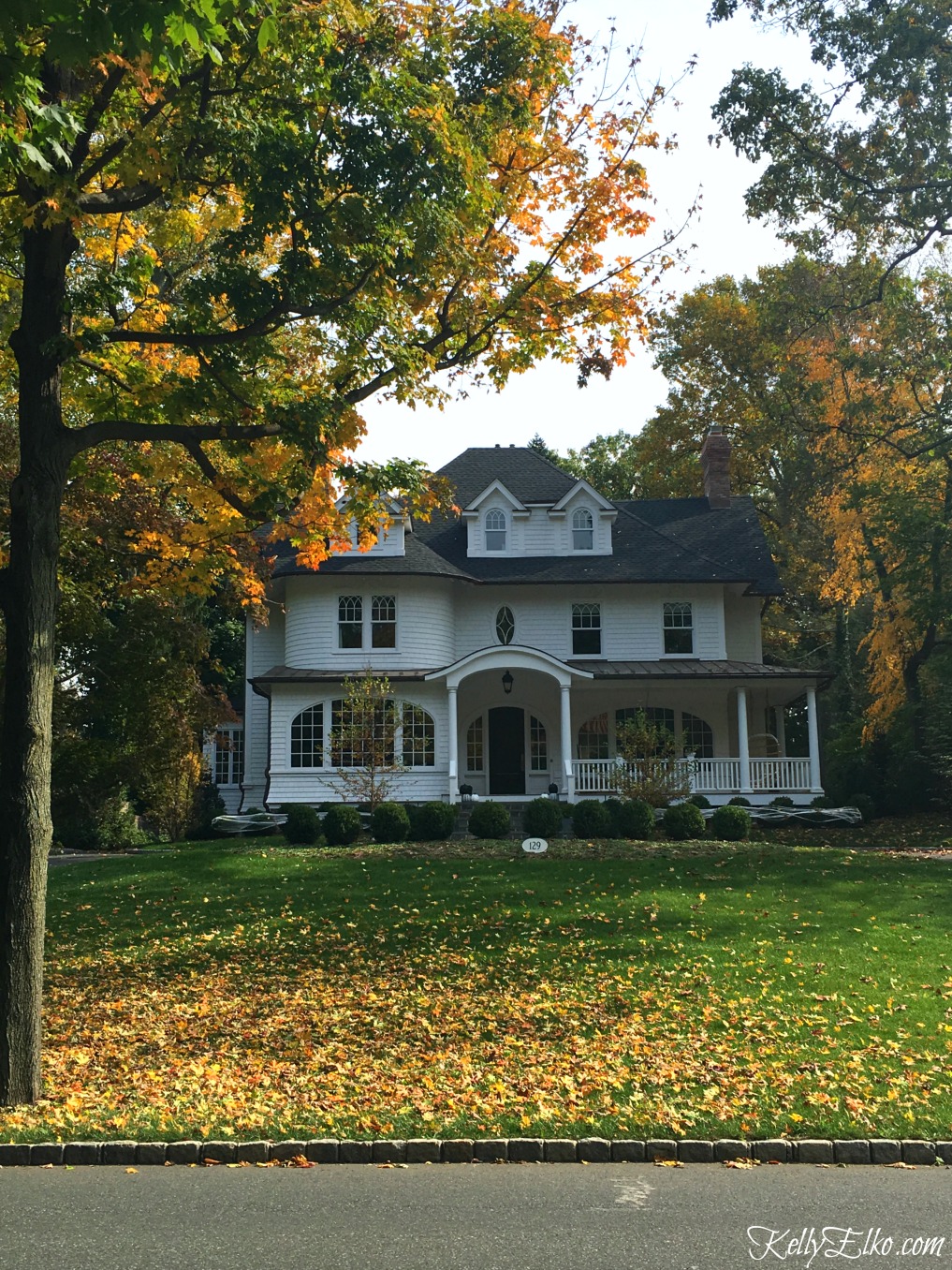 It's my favorite time of year – fall.
There is nothing better than the leaves changing color.
There's nothing worse than raking … but let's try and stay positive.
Join me for a walk with my dog Sushi to see some fall curb appeal in my hood.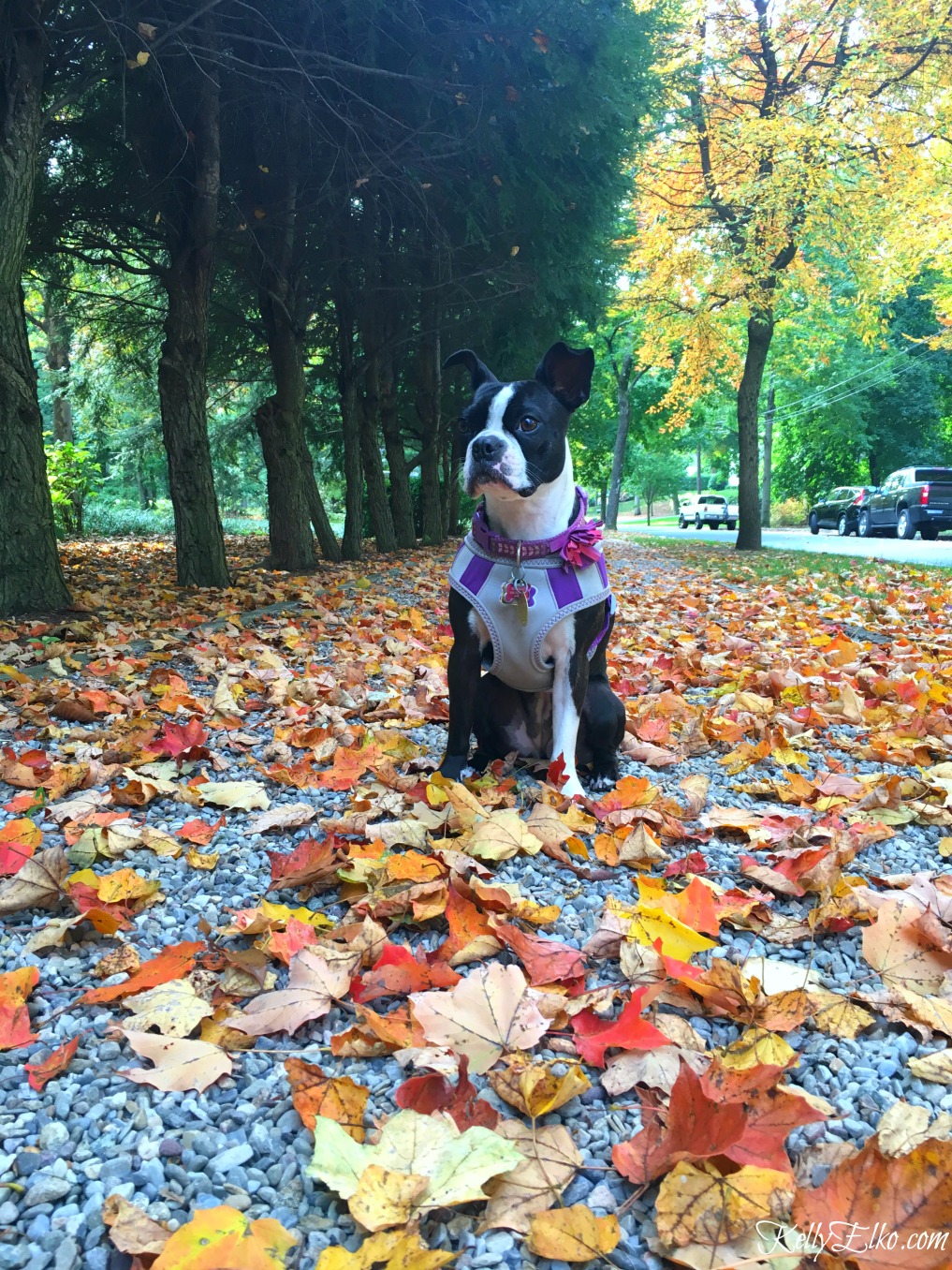 I'm lucky to live in a town with lots of old homes each one more unique than the next.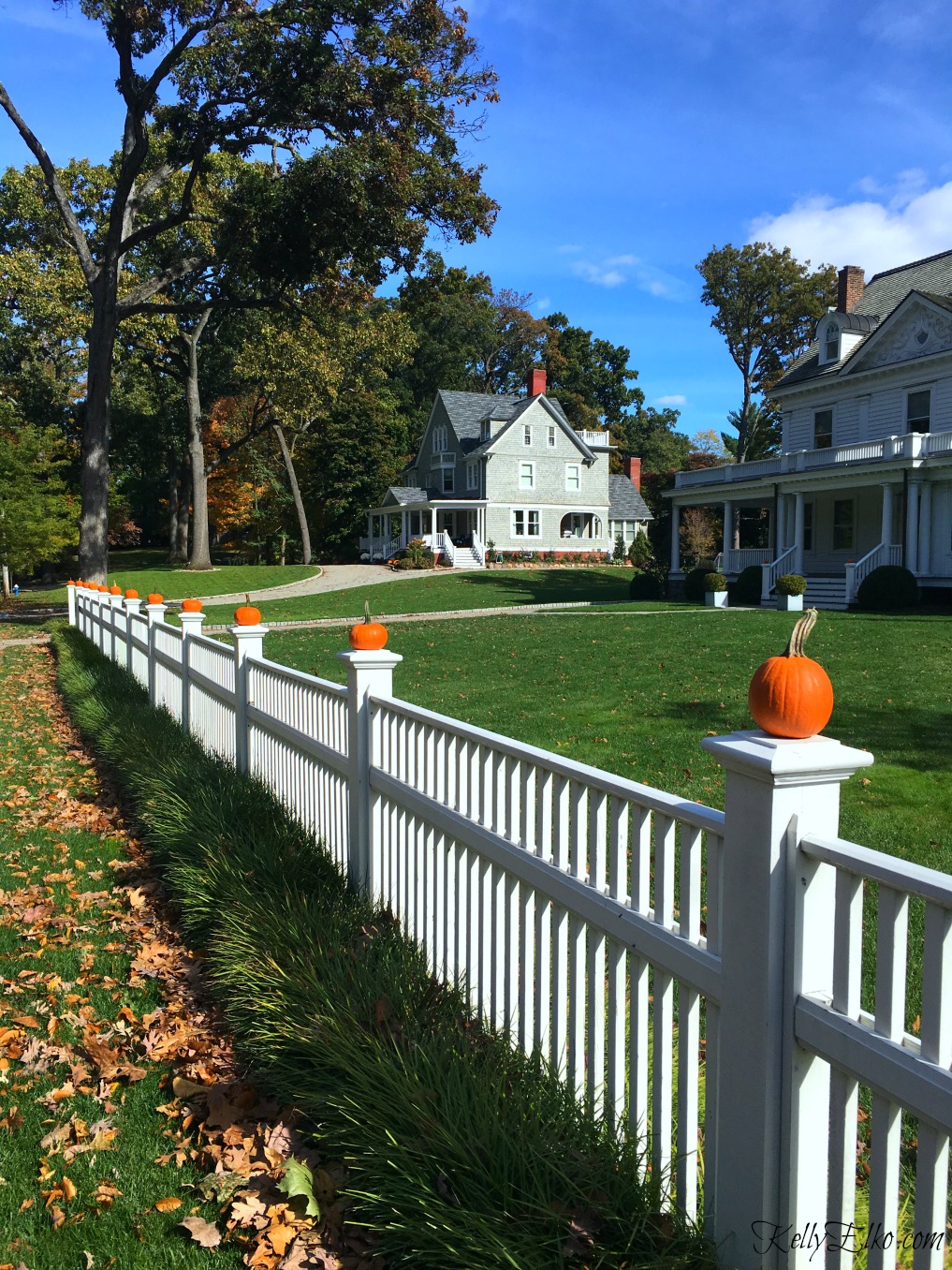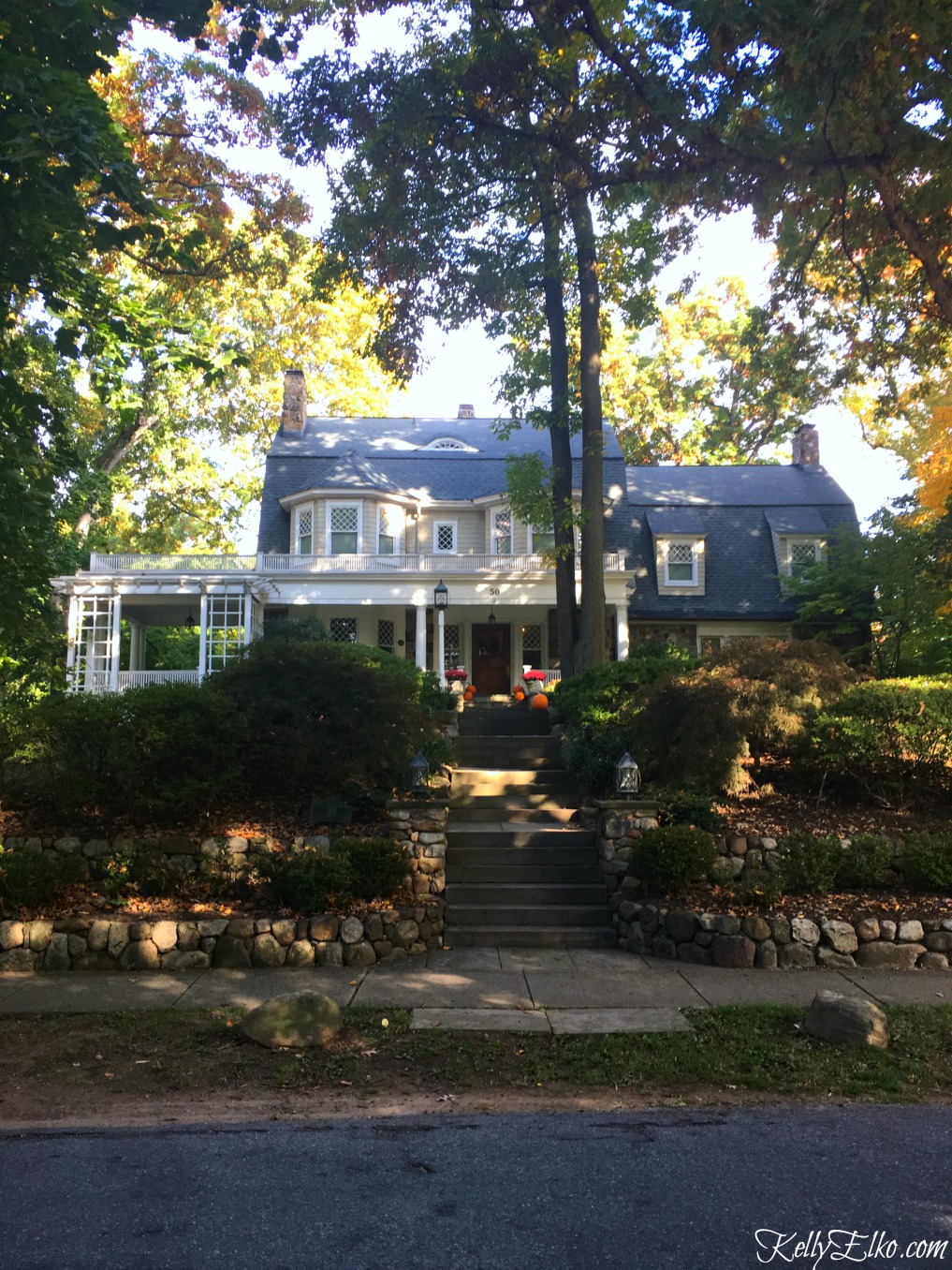 We can get so wrapped up in making our homes look Pinterest perfect but sometimes all it takes is plopping a couple of pumpkins on the porch and calling it a day.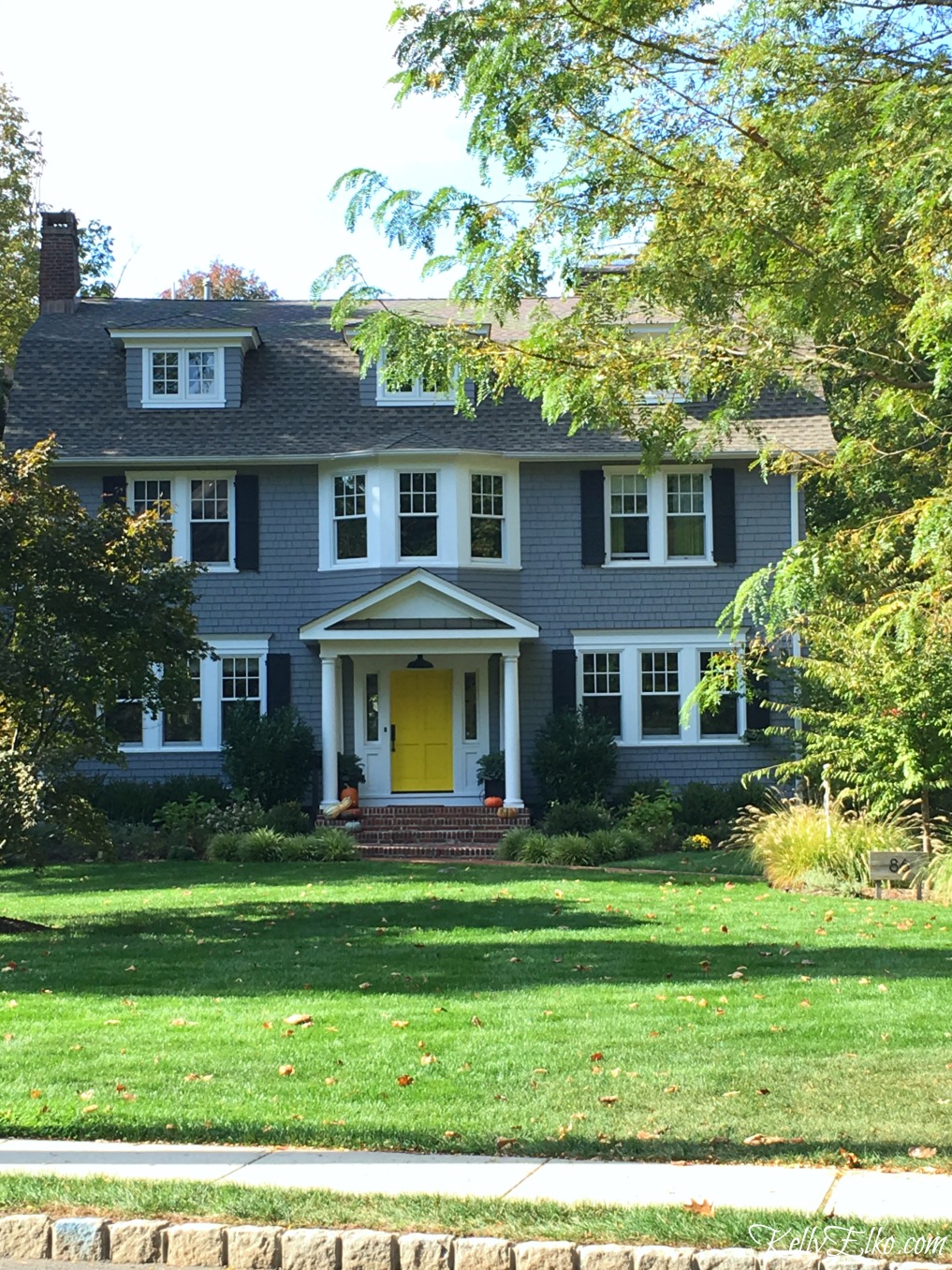 Not a pumpkin anywhere – Mother Nature gives all this house it needs.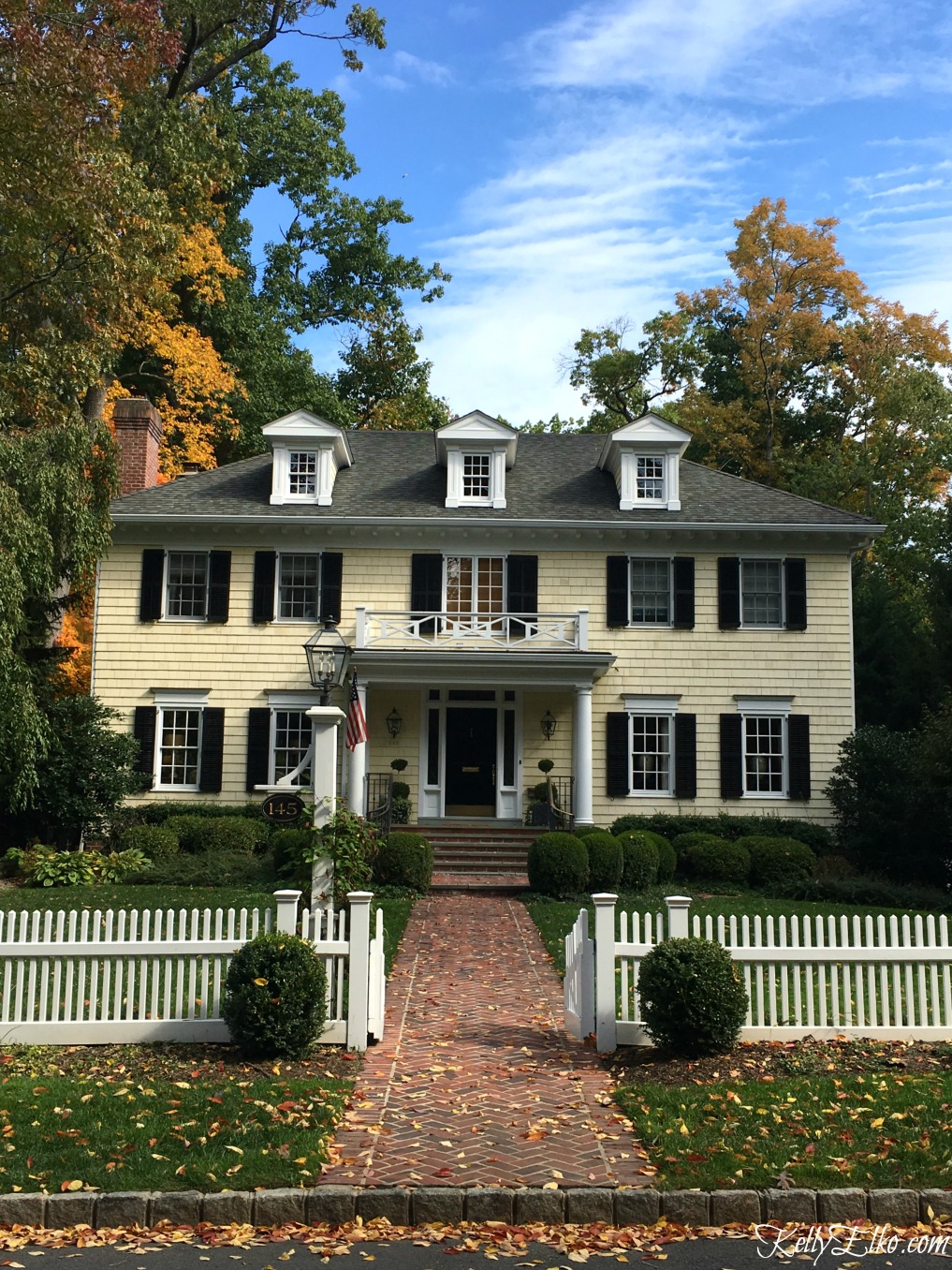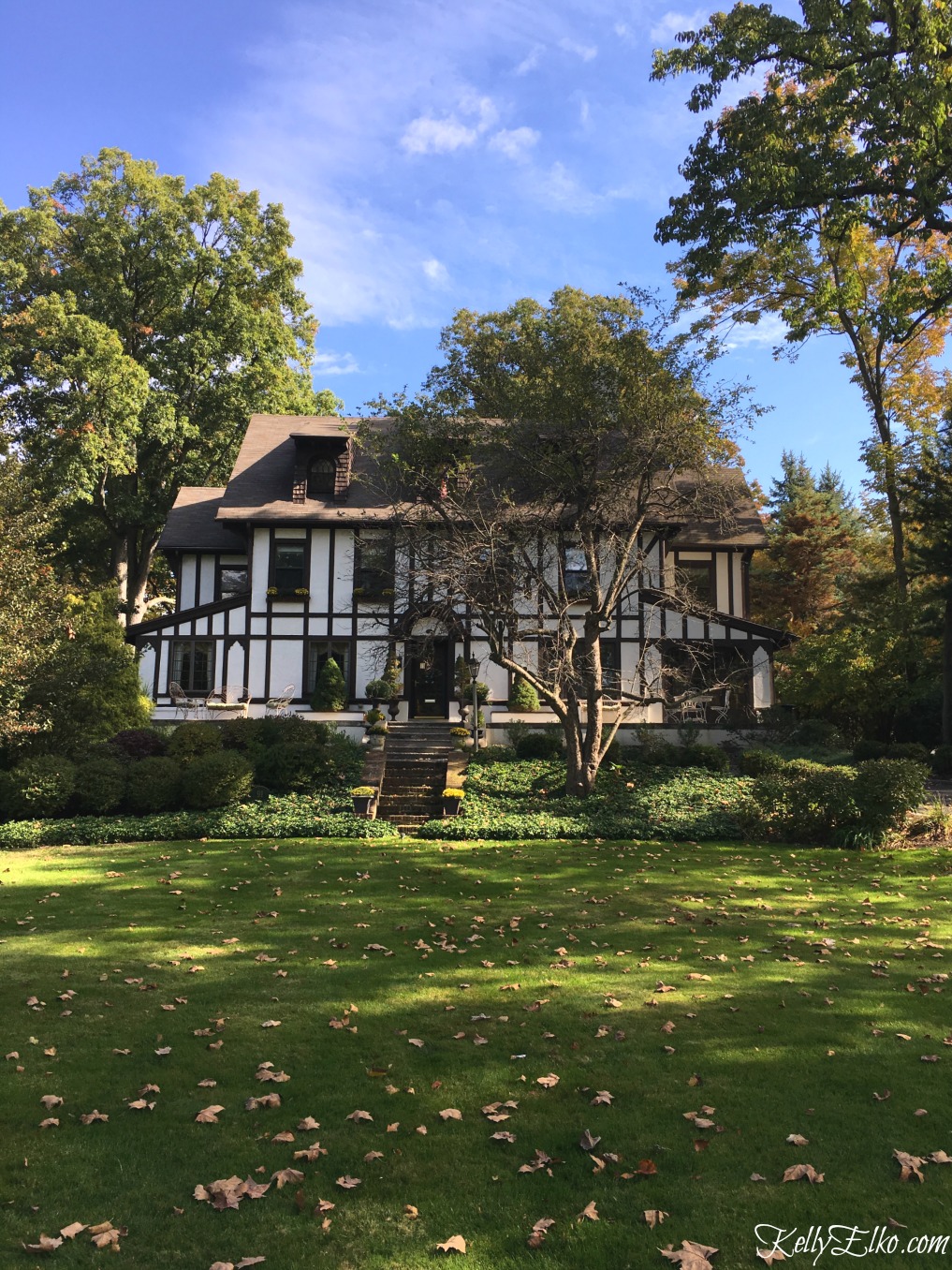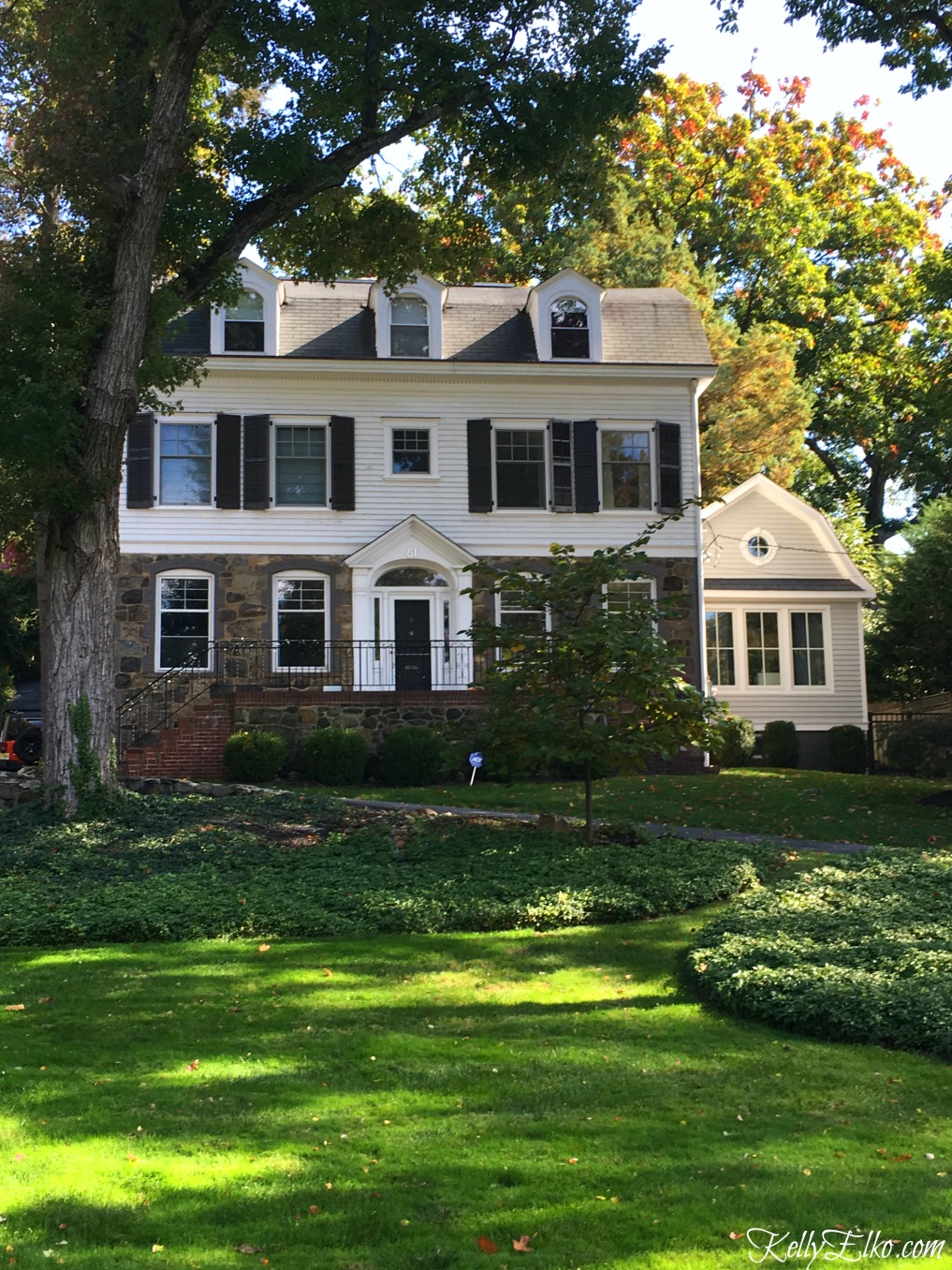 Seems like an awfully long walk to that front door for a fun size Snickers!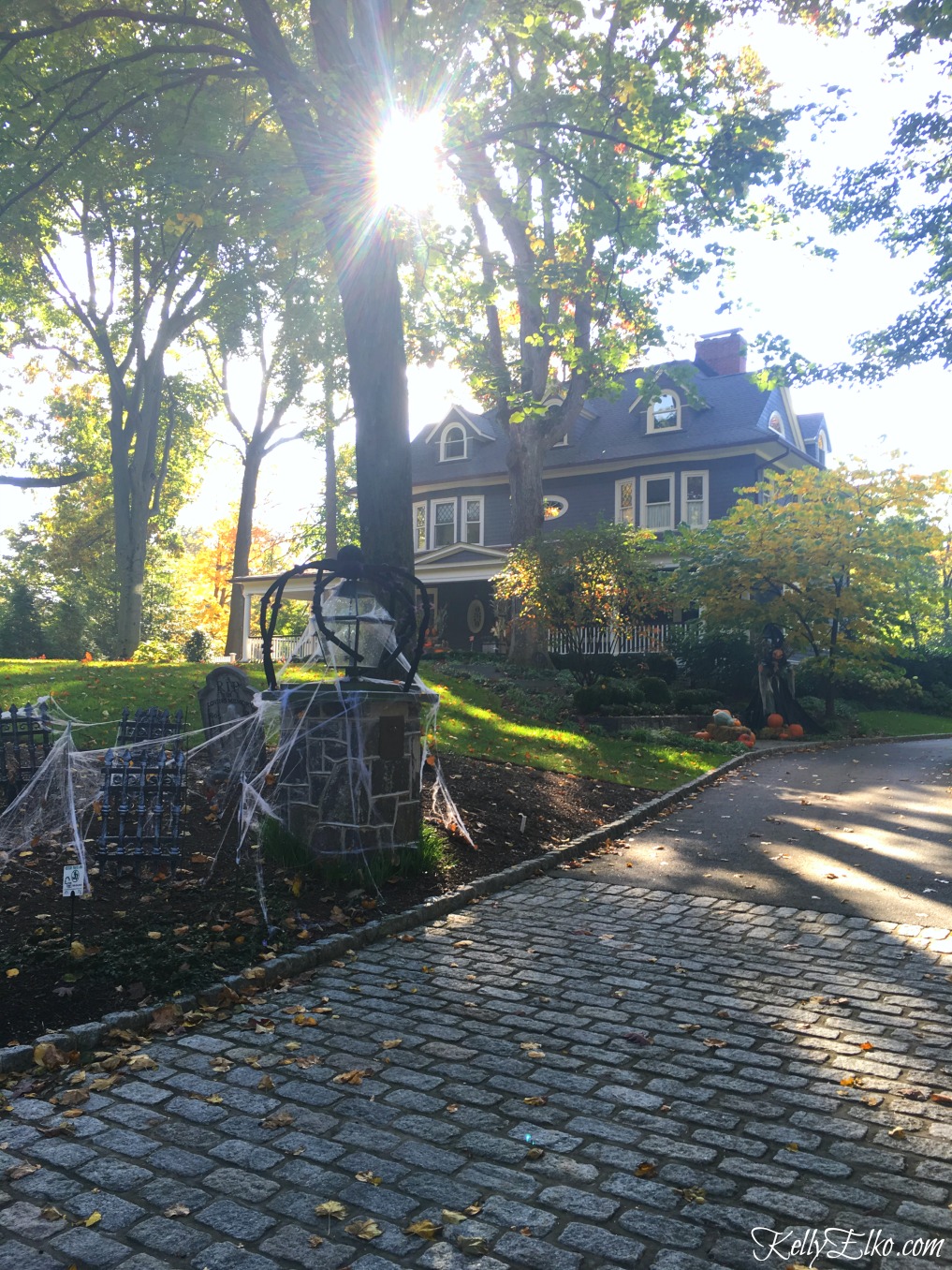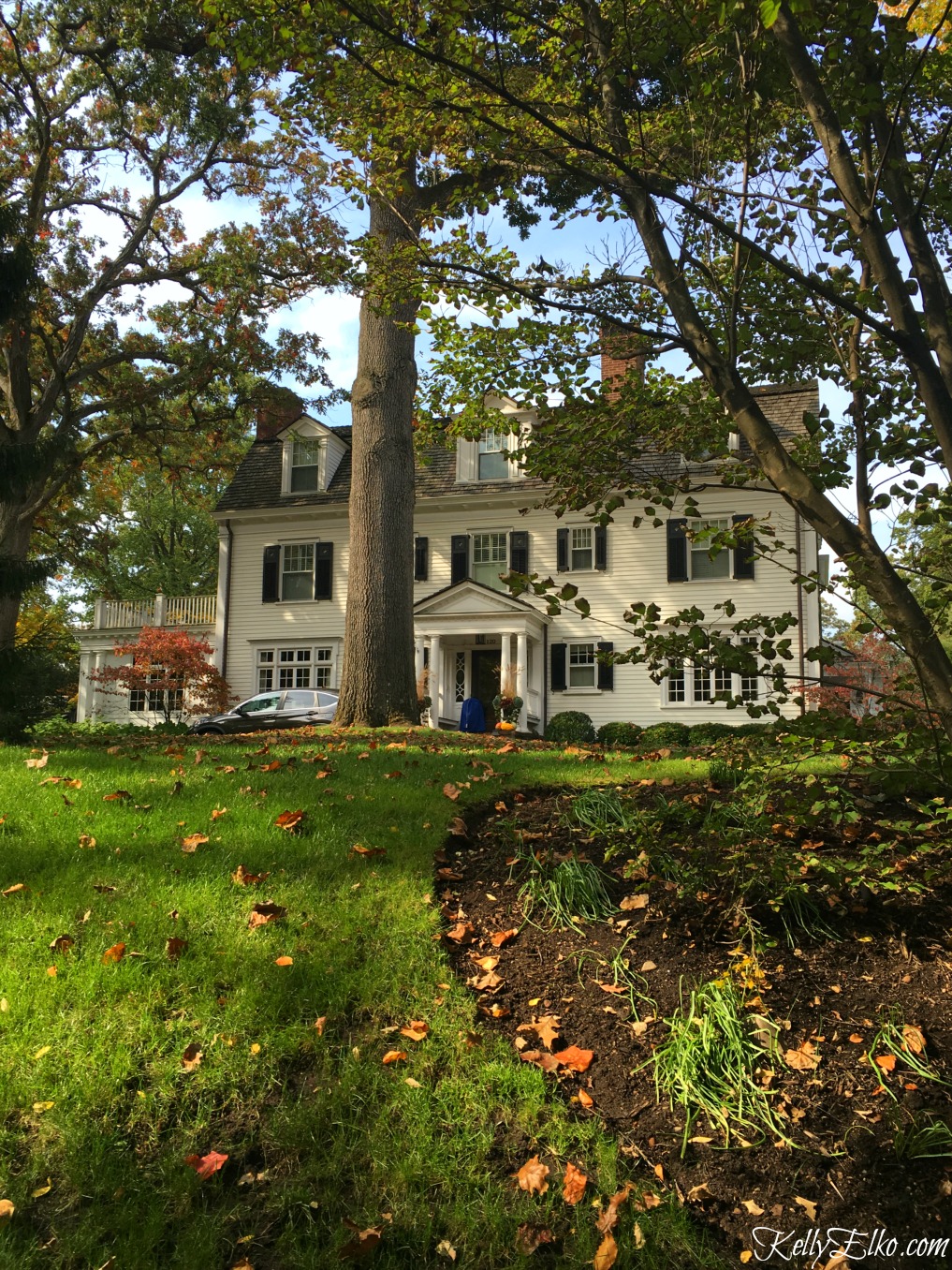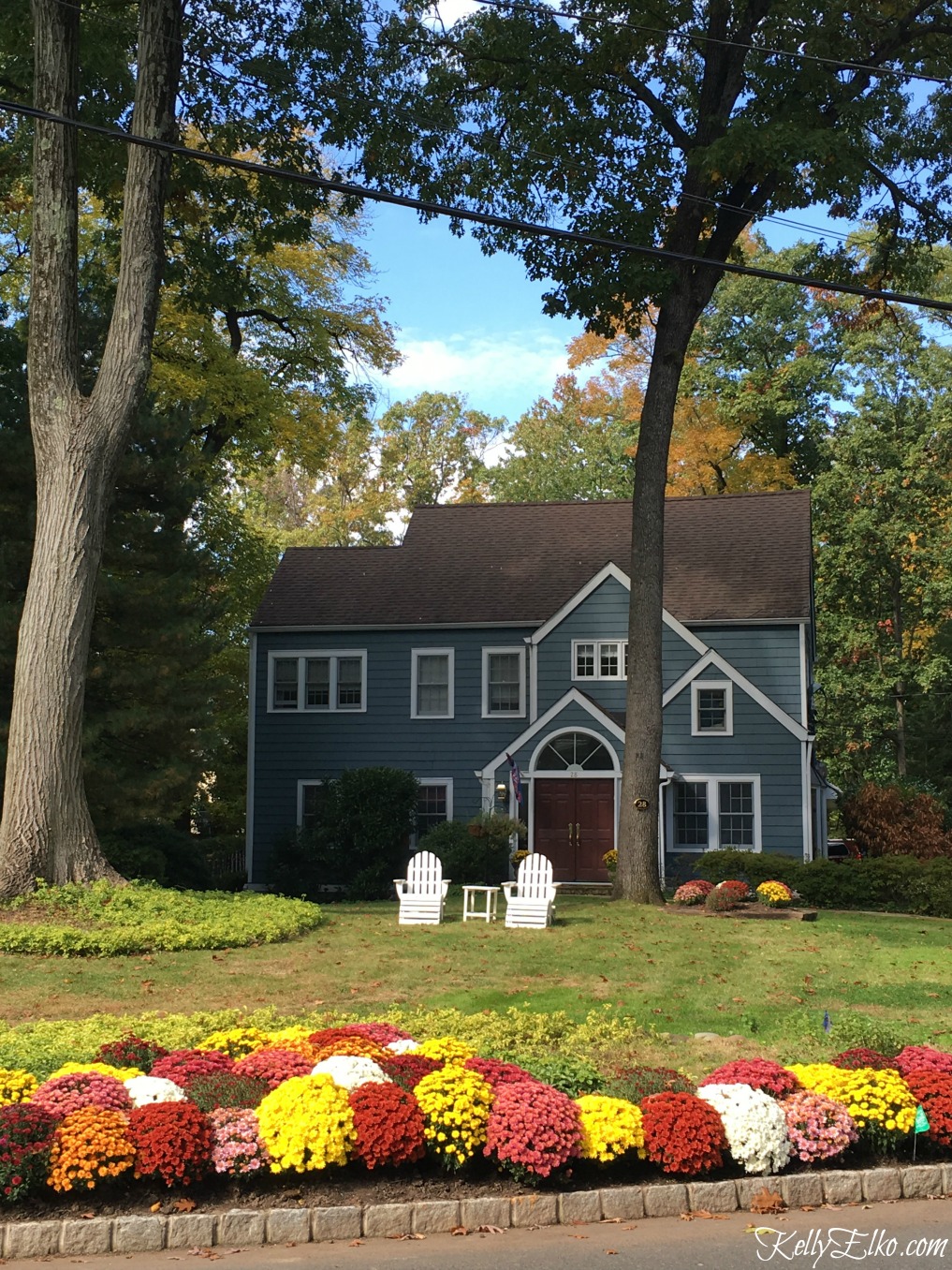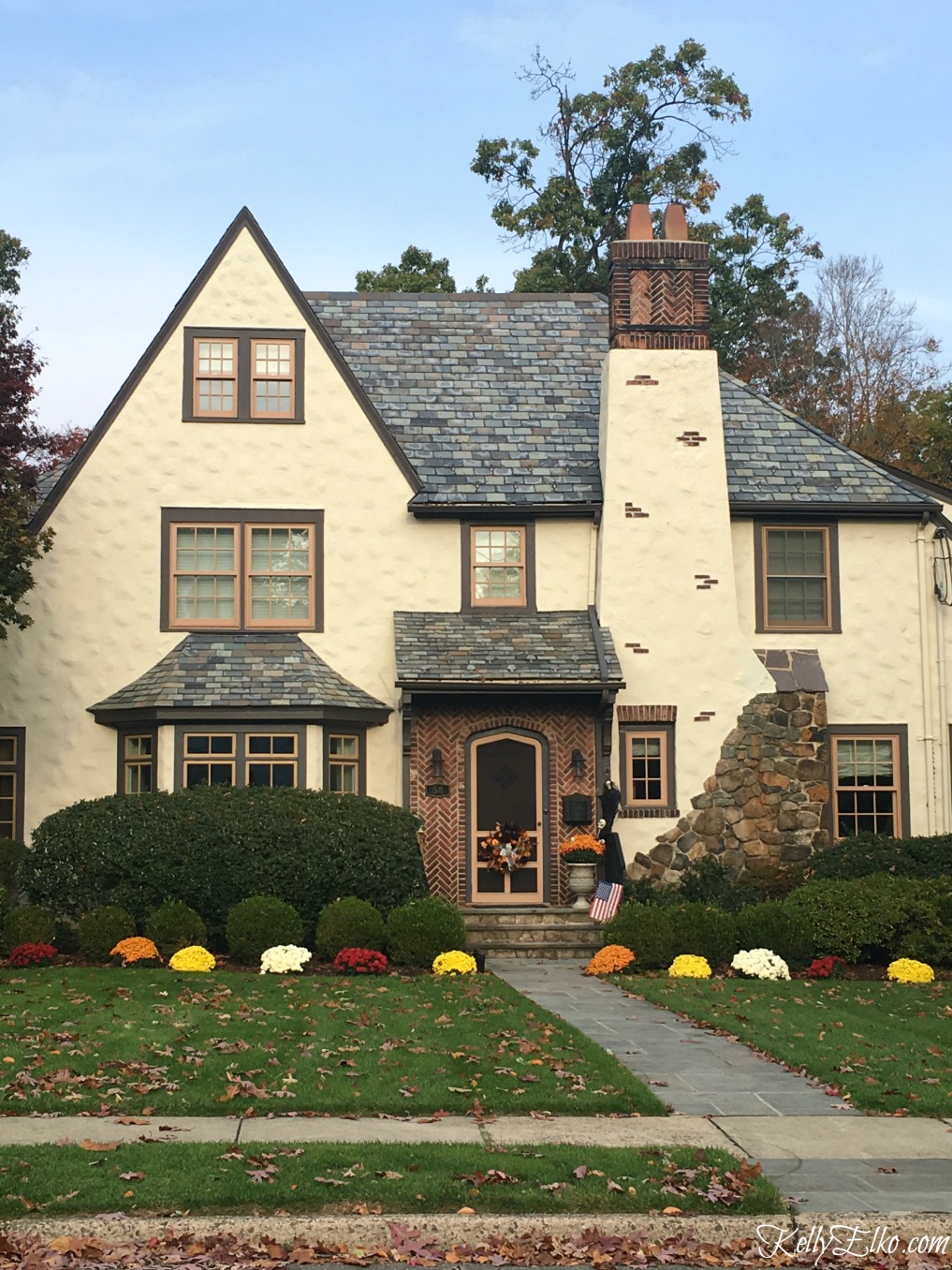 I love this gorgeous urn brimming with cabbage and the house ain't bad either!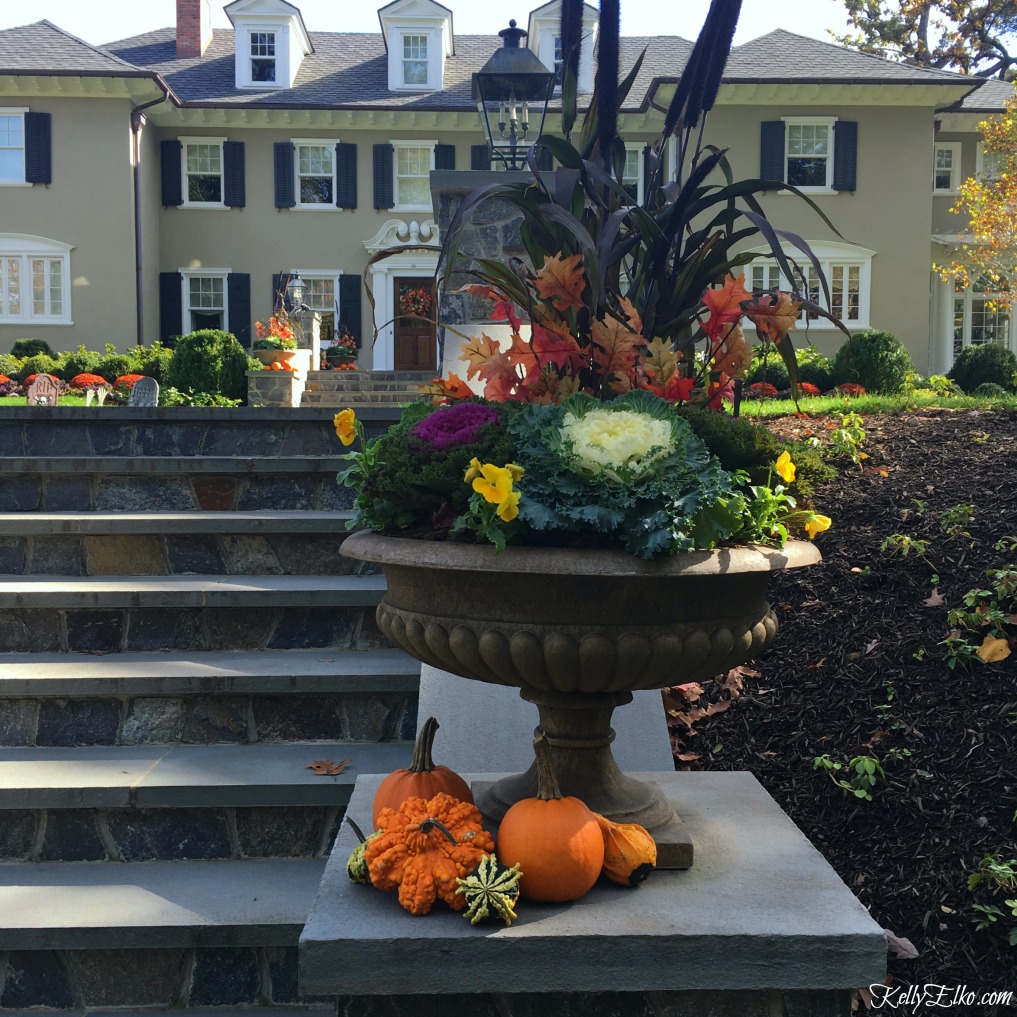 See more of my favorite homes with major curb appeal here.