Family Room Update – Worth the Wait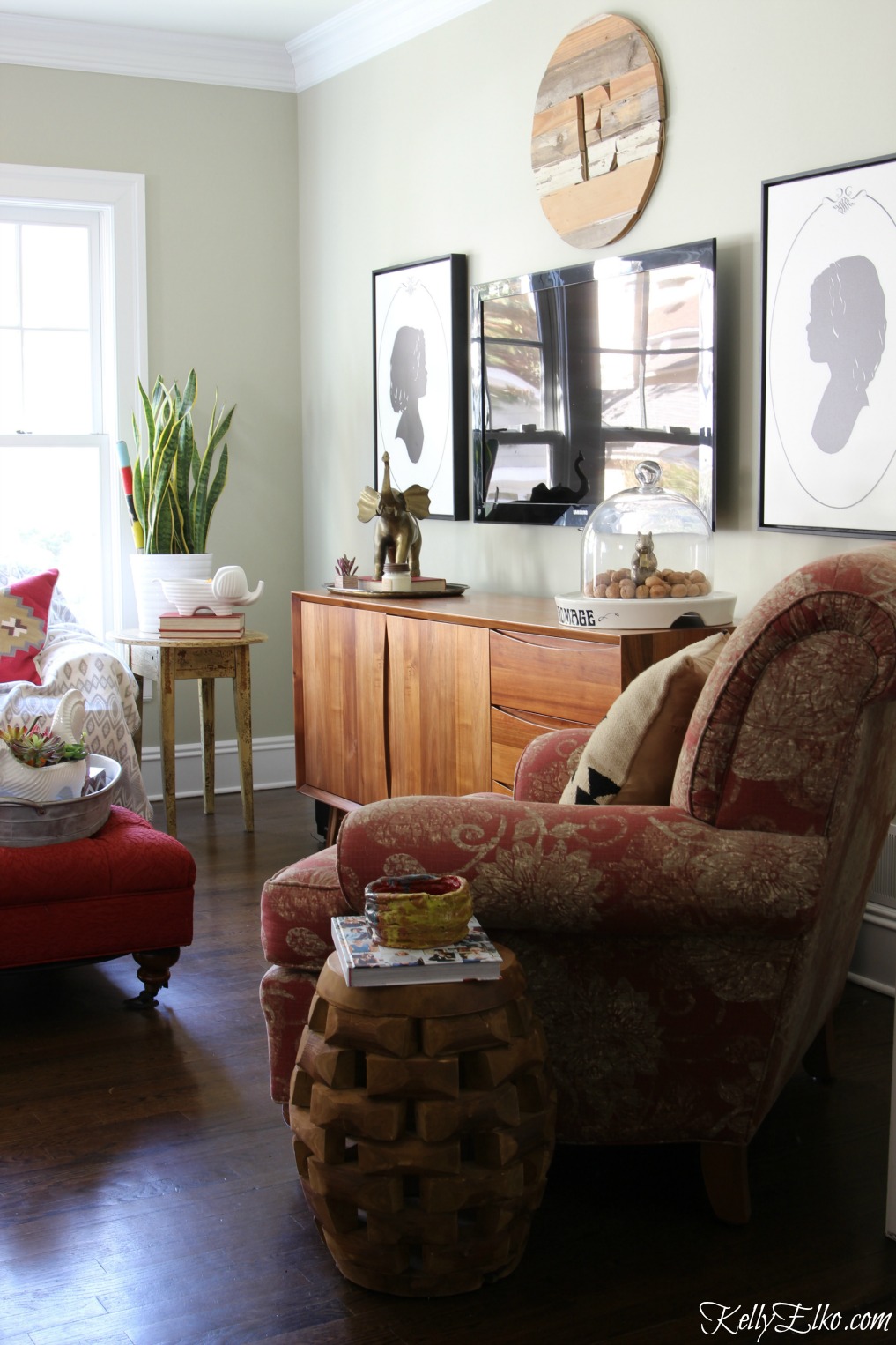 My family room is cozy … which means small!
It's also where we spend most of our tv watching time (Harry Potter marathons and Real Housewives – don't judge).
I've been craving a simpler, less cluttered look and am slowing whittling away things I don't love. I refuse to settle and am happy to wait for just the right piece.
You can see my full home tour here.
I hated the glass doors of my old console that show off the ugly clutter and have been on the hunt for the perfect replacement.
My tastes are changing and it's amazing how updating one piece of furniture can transform a room!
Here's the old console …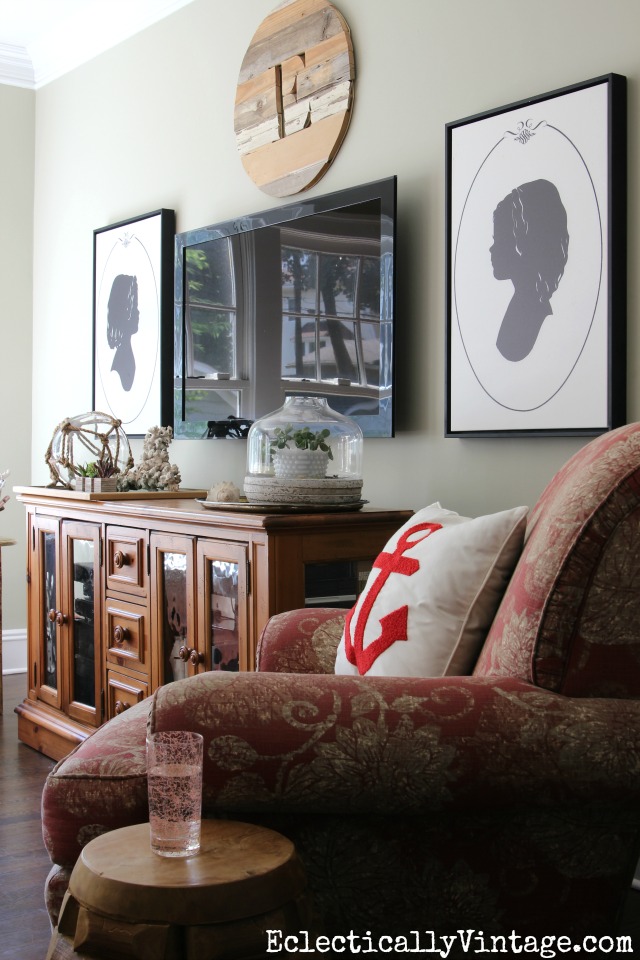 I love how the new piece has legs which gives it an airer look and I love the Danish modern style and grain of the wood!
Bonus is that the ugly wires, cords and cables are hidden! I put the cable box under the console so we can easily turn the tv on and off.
You can usually find me right here with my feet propped on the ottoman, candle lit and glass of wine in hand.
I love changing out the accessories on the tray but this succulent horse bowl is staying put for awhile.
I'm nuts about it!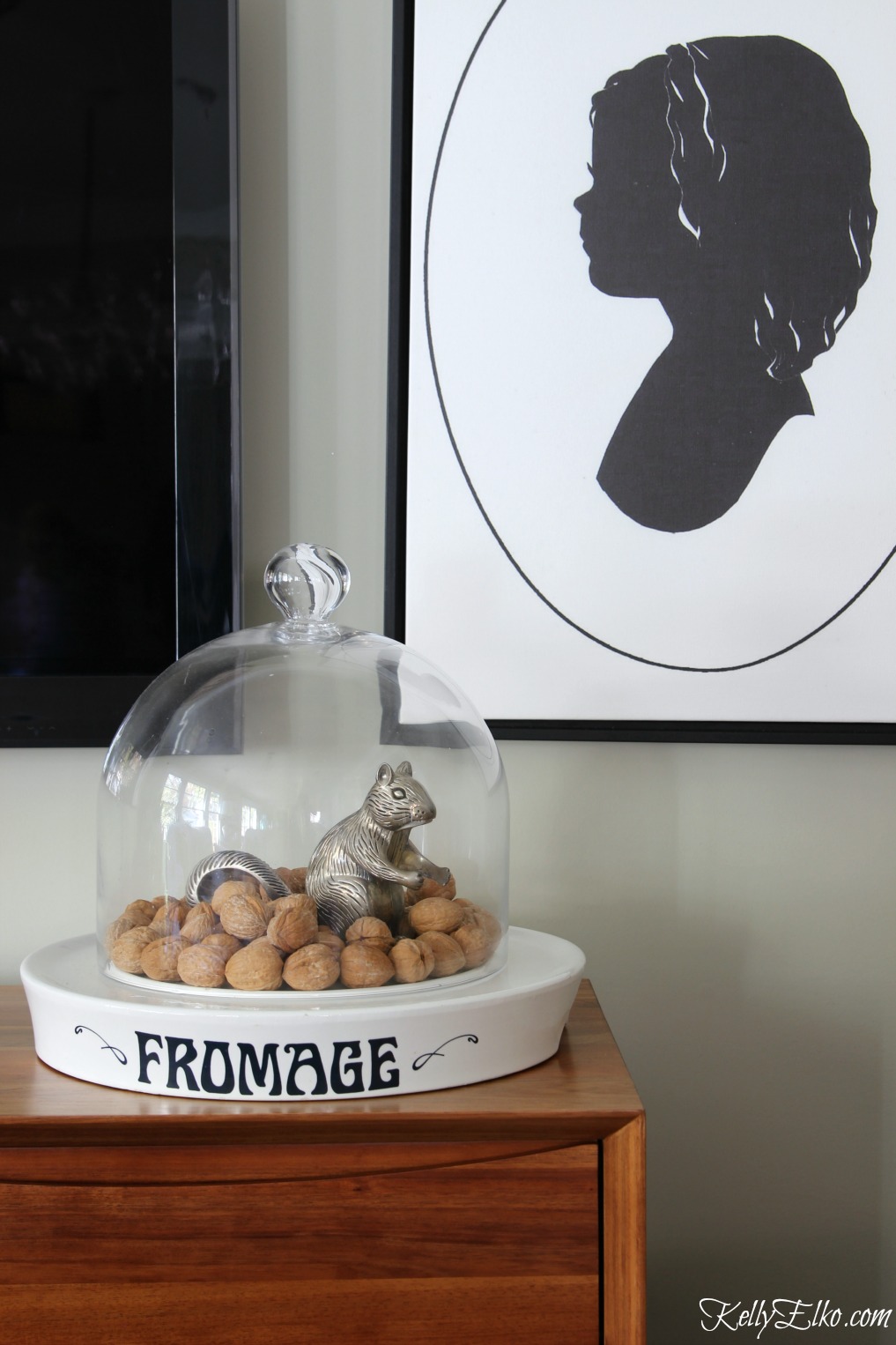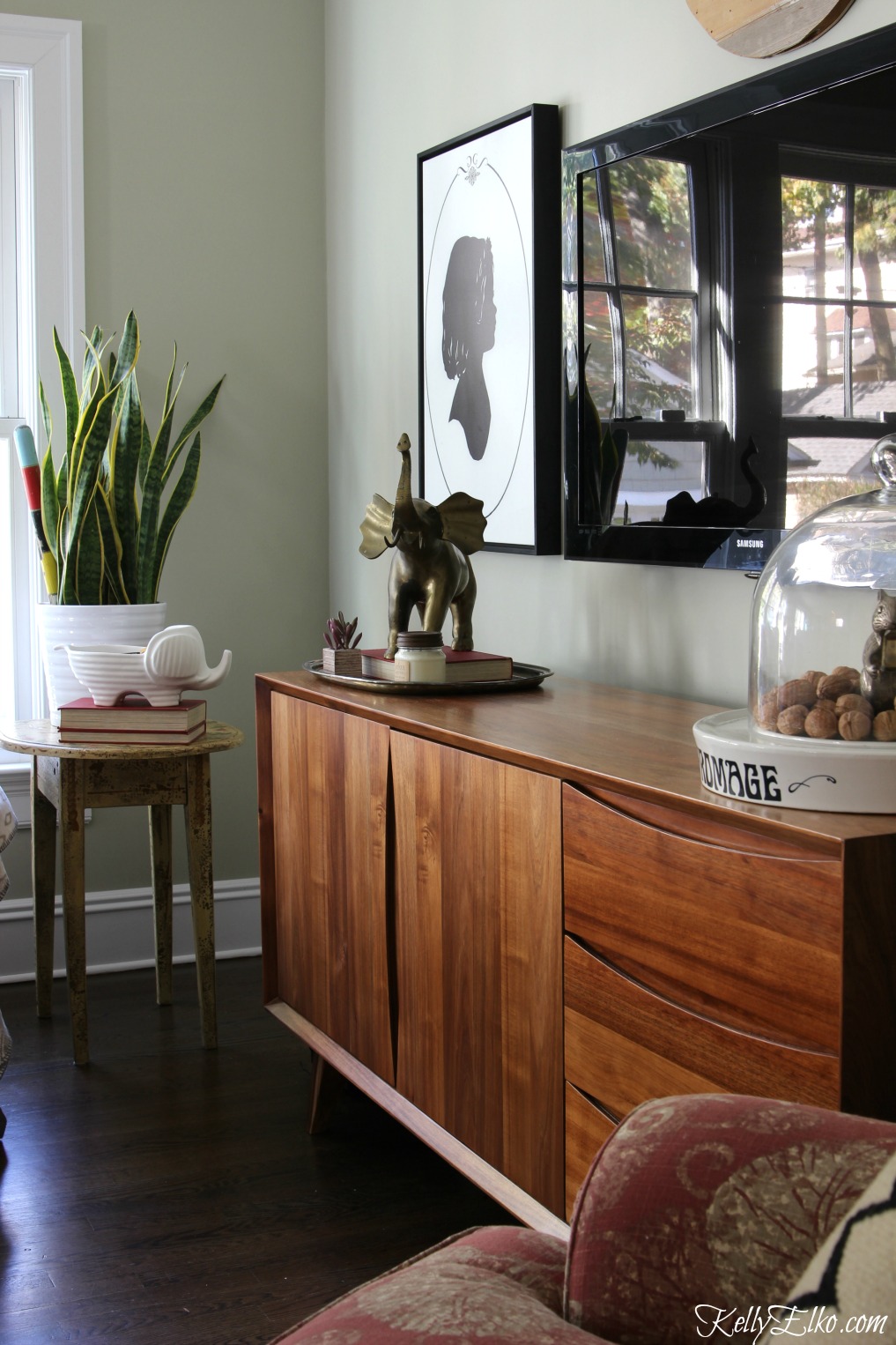 Now if I could just get new sofas to replace the worn ones that are being strategically disguised by throws and pillows!
I guess I'll have to work on my patience.
See more of my house tour here.
Sources:
Media Console – HomeGoods
Chair & Ottoman – Ethan Allen
Fromage Tray, Squirrel Nutcracker & Brass Elephant – Vintage
Horse and Elephant Bowls – HomeGoods