What a Girl Wants – Teen Girl Gift Guide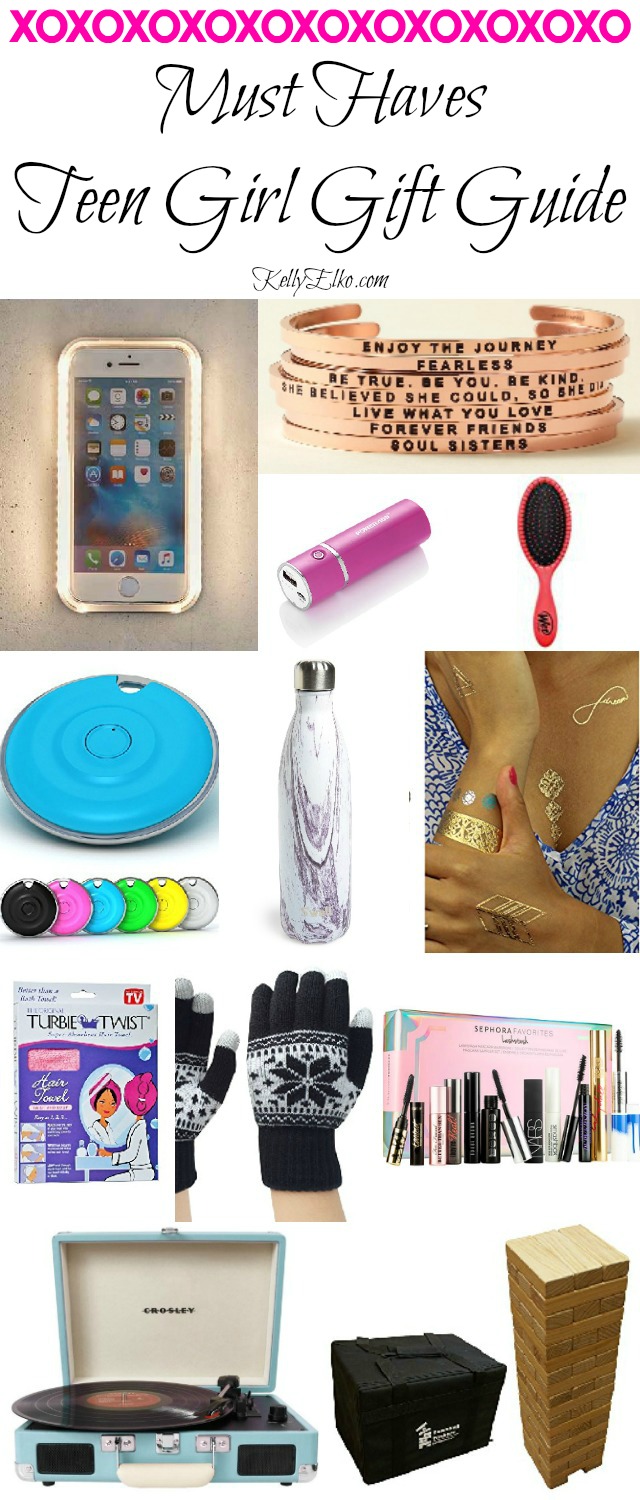 Update: Don't miss my latest teen girl gift guide HERE.
If there is one thing I know, it's teen girls.
I know the latest songs, slang, dance moves and hot items that teen girls want.
My Teen Girl Gift Guide was so popular last year, I decided to do it again.
These are things my girls have or want desperately.
You'll score major cool points if you give one of these to the teen girl in your life.
Light Up Phone Case – the queen of selfies, Kim Kardashian, uses this light up phone case that illuminates your selfies (perfect for dark rooms, nighttime or just getting the perfect lighting).
Record Player – everything old is new again and albums are all the rage. Get her started with this retro traveling record player that comes in tons of fun colors.
Mantra Band – inspirational quotes are engraved in these cool cuffs that come in gold, silver and rose gold tones.


Mascara Sampler – 2 full size and 8 deluxe sample sizes mean you can play around and find your favorites.
Portable Phone Charger – your phone will never run out of power again if you stash this in your purse.
Turbie Twist – wrap wet hair in this microfiber cloth and twist it to cut hair drying time way down (thick hair girls rejoice)!


Giant Tumble Tower – my girls and their friends love this game! Stack the wood pieces carefully until they topple to the ground!
Hot/Cold Water Bottle – we love these so much I decided to get the extra large size that holds a whopping 25 oz and keeps drinks hot or cold for hours (even after sitting in the car for hours on a hot summer day)! Comes in tons of fun colors and patterns.
Remote Shutter – prop your phone, jump in the picture and press this remote button for the perfect selfie.

Texting Gloves – hands stay warm when texting.
Wet Brush – detangles wet, tangled hair without damaging it.
Metallic Tattoos – temporary tattoos shimmer in fun metallics.

I may not be a teen, but I want almost everything on this list for myself!
Make sure to check out more of my Teen Girl Gift Ideas here.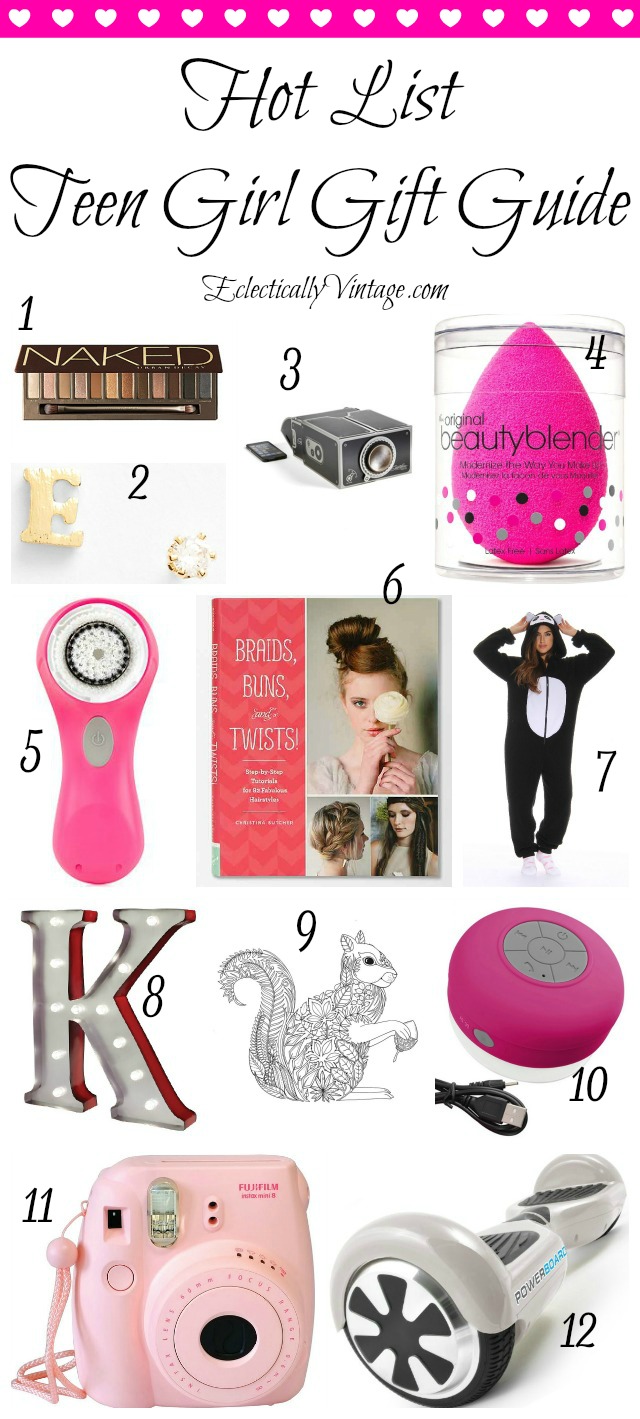 and HERE