If there is one thing I know, it's teen girls. My girls turned 18 a couple of weeks ago and they keep me in the know of the hottest must haves and they've helped me come with up with this year's teen girl gift ideas.
This is my third annual gift guide so no matter what gift you choose for that picky teen, they will think you're the coolest person on the planet.
Don't miss my Teen Girl Gift Guide 1 and Teen Girl Gift Guide 2 for more fun gift ideas.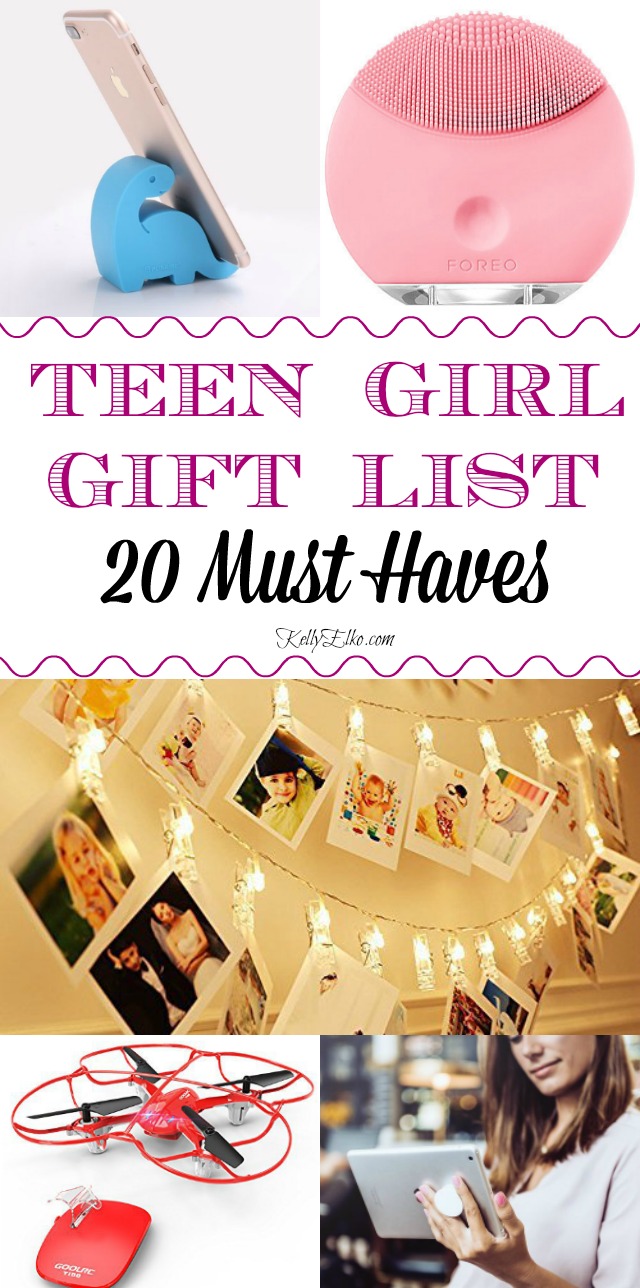 Post contains affiliate links
Here are my top picks …

Photo Clip Lights
– my daughter has this hanging in her room to display her favorite photos in style
Electric Face Brush – I love mine and it's perfect for hormonal teenage skin
Mini Drone – take epic Instagram worthy aerial photos
Birthstone Necklace – the perfect delicate necklace (my daughter wears hers every day)

Cell Phone Socket
– attach to the back of a cell phone making it easier to hold (and less likely to drop) plus comes in lots of patterns
12 Days of Perfume – the perfect sampler and fun to open one a day
Chill Hat – the perfect mix of pom poms and sequins
Bluetooth Wireless Speaker – this tiny little critter is the perfect portable speaker

Cell Phone Stand
– rest your cell phone in this while you binge watch Netflix
Phone Camera Light – up your selfie game with perfect lighting
Eyelash Curler – get that wide eyed look with this cool curler
Wall Tapestry – add boho flair to your bedroom

Echo Dot
– voice controlled device that reads the news, sets alarms, reads books and so much more
Highlight Drops – the hottest makeup trend to highlight your features
Clip Free Curling Iron – get perfect beachy waves
Makeup Brush Set – everyone needs a good set of brushes

Backpack
– form meets function with this Scandinavian backpack and so many fun colors
Scrunchy Set – they're back and better then ever and they don't leave creases in hair
Denim Jacket – a wardrobe staple that's the perfect color
Sequin Pillow – "draw" on this pillows and see the sequins reverse to a different color
Who am I kidding, I want most of these things for myself which proves we are only as old as we feel!
Don't miss my other teen girl gift guides (just click each pic below to see more)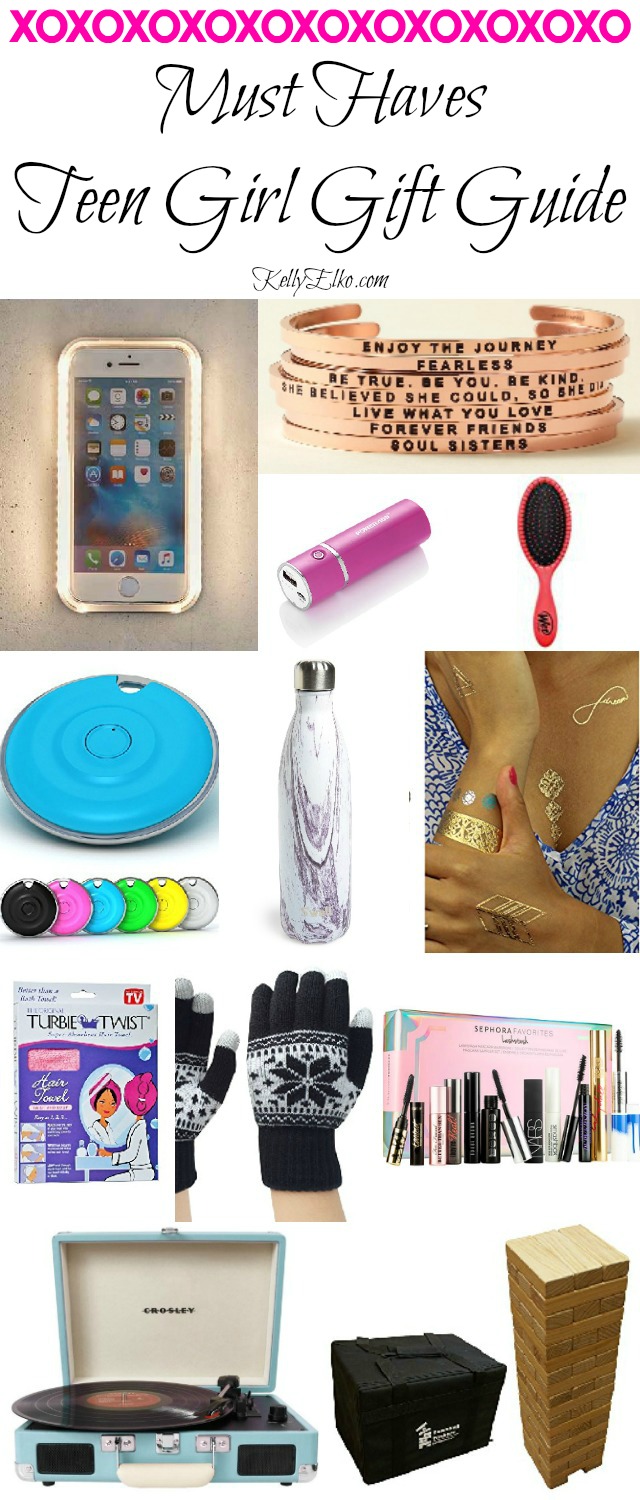 and don't miss this one