Hot List – Teen Girl Gift Guide
Aside from a Mac laptop and the iPhone 6s that my 16 year old twin girls are clamoring for, here's what they either have and love or want desperately under the tree this year.
Update: Don't miss my latest Teen Girl Gift Guide HERE
and this one too Teen Girl Gift Guide Second Edition
Give one of these gifts to the teen girl in your life and score major cool points!
My teenage girl gift guide …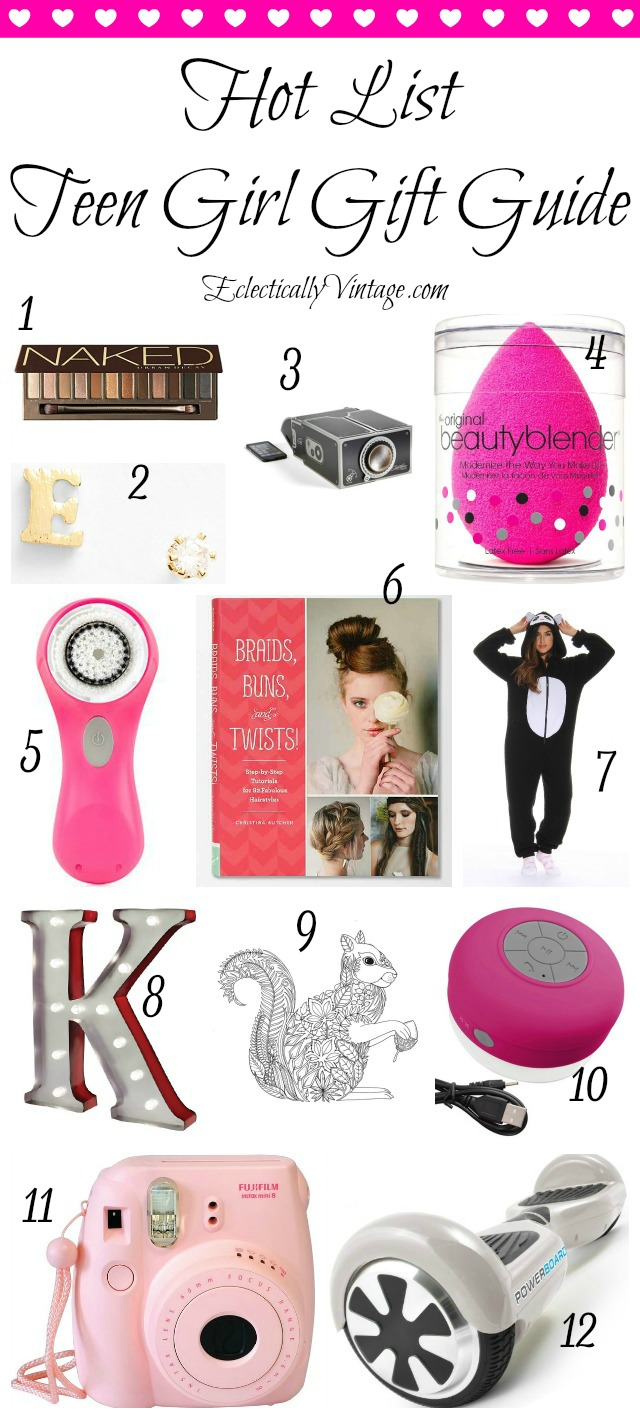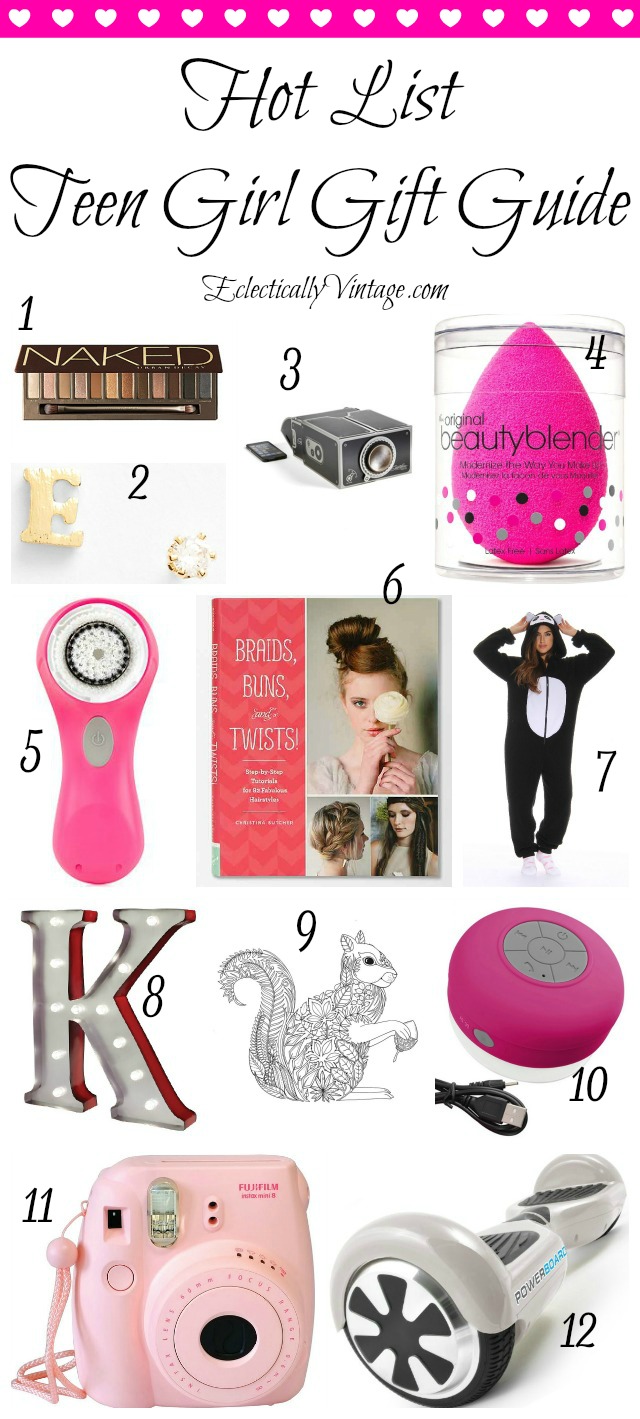 1) Eyeshadow Palette – universally flattering collection of 12 eyeshadows
2) Initial and Stud Earring Set – one initial and one stud create a mismatch made in earring heaven
3) Cell Phone Projector – movie night just got even better
4) Beauty Blender Applicator – makeup goes on flawlessly when using this egg shaped sponge
5) Cleansing Brush – perfect for keeping teens fresh faced and who can resist the fun colors and patterns
6) Braid Book – It's all about the hair and this book is filled with colorful step by step photos for creating lots of fun looks (it's on sale too)
7) Hooded PJ's – cozy and fun and your choice of cow, bunny, panda bear and more
8) LED Letter – put their name, or at least their initial, in lights with an automatic shut-off timer
9) Adult Coloring Book – cell phones will be forgotten as teens get lost in creating a masterpiece – a New York Times bestseller! Don't forget the colored pencils
10) Bluetooth Shower Speaker – sing in the shower to your favorite tunes and it automatically stops music for incoming phone calls
11) Polaroid Camera – it's back and better than ever in pink (and other fun colors)
Note: I've removed #12 from my list because of the recalls!
More Teen Girl Gift Guide Below (just click the pics to see more)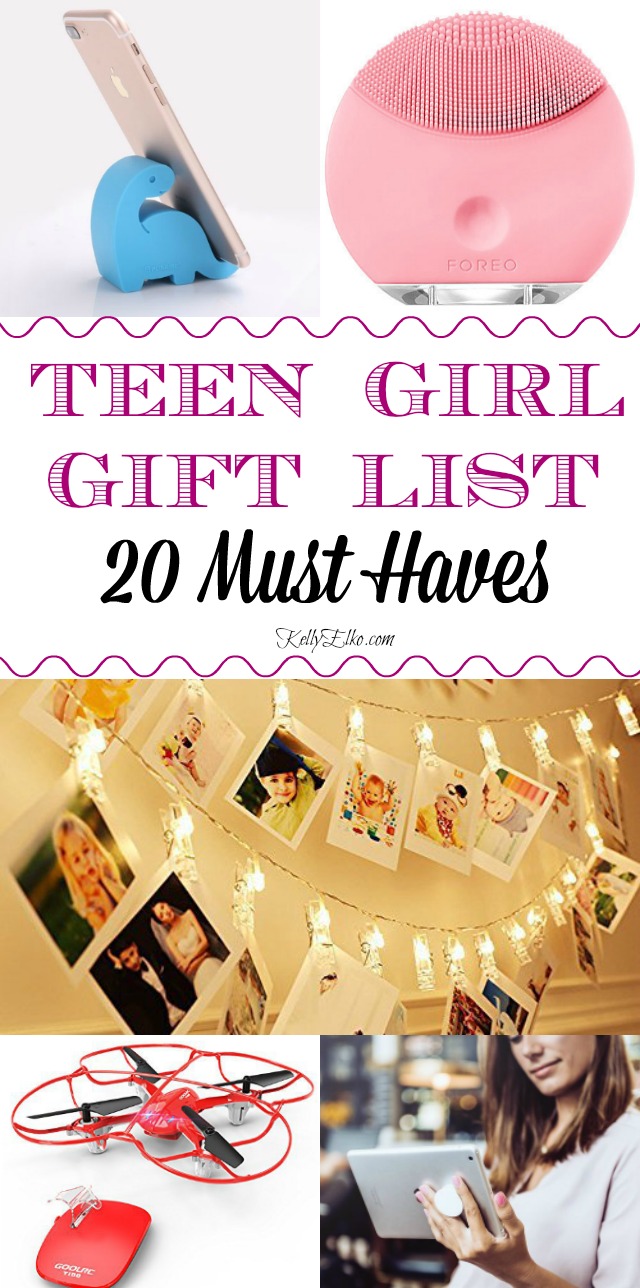 Teen Girl Gift Guide Second Edition