10 Minute Decorating – It's all About the Filler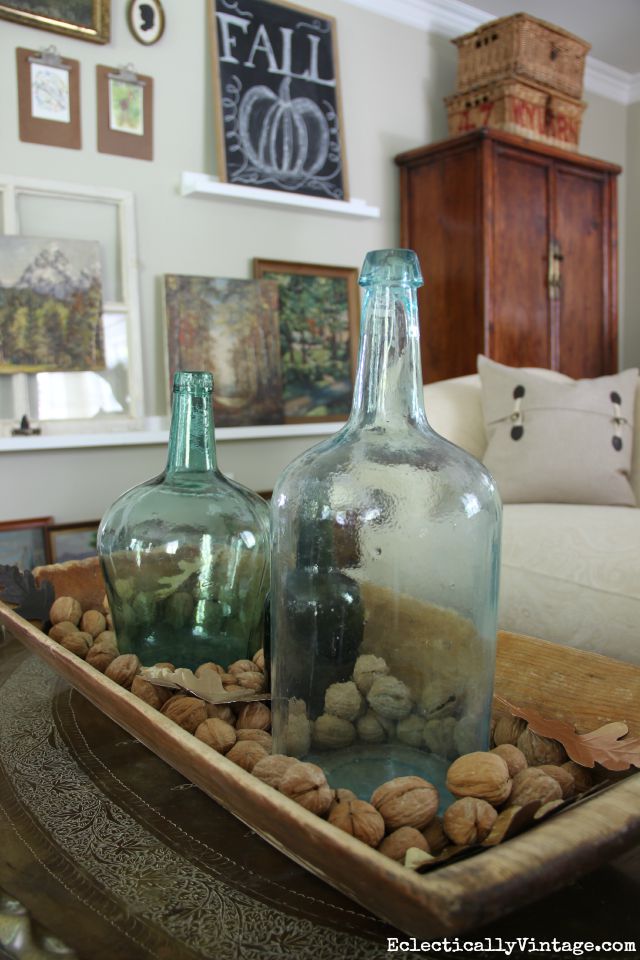 Who doesn't love quick and easy?
I'm teaming up with some friends again this month to share our 10 Minute Decorating Ideas for fall and you can see all of the ideas at the bottom of this post.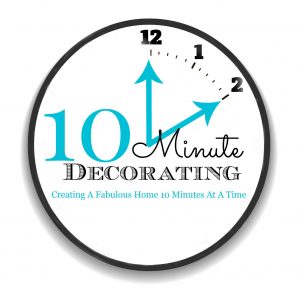 Filler – something that fills a space or container.
Find something with interesting texture and color and that filler soon takes center stage.
My vintage squirrel nutcracker (you can find an adorable new version here) is ready for winter surrounded by his stash of walnuts – the perfect fall filler.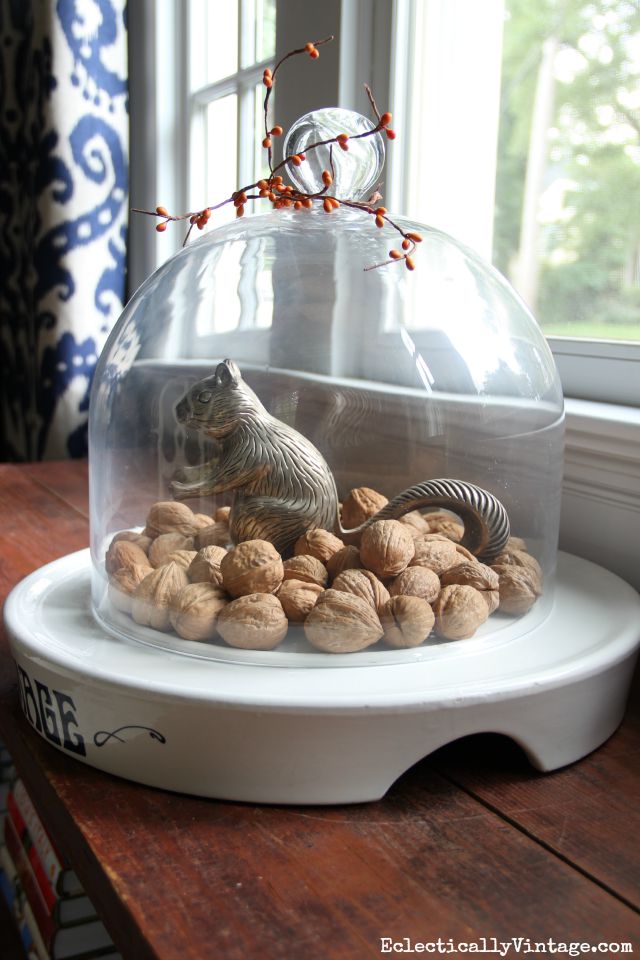 I also love decorating with corks as filler and it only took me about two days to drink enough wine to fill this dough bowl.
If it takes you longer to collect corks, you can buy 100 corks for a pretty reasonable price here, complete with wine stains and all!
See more of my Thanksgiving table.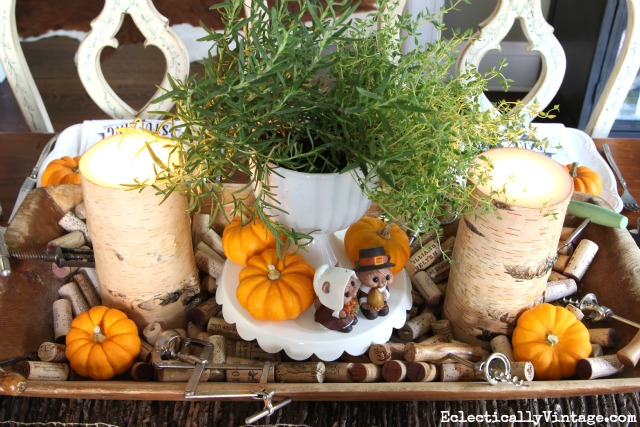 My tip for writing down special occasions and dates on corks was featured in Country Living Magazine.
Fill a dough bowl (love this selection of found dough bowls) or any shallow bowl with them for a centerpiece that brings back memories.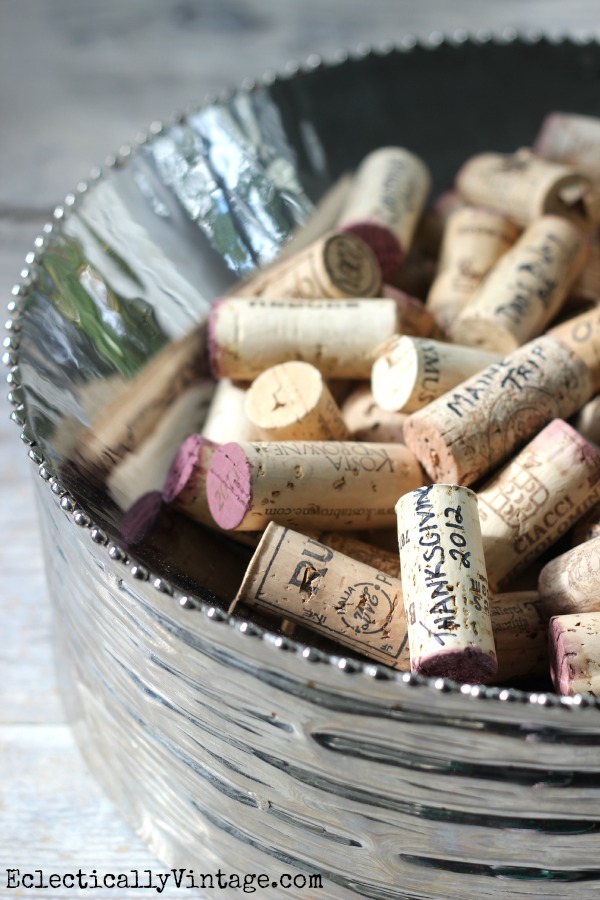 Or just fill a glass jar for instant texture.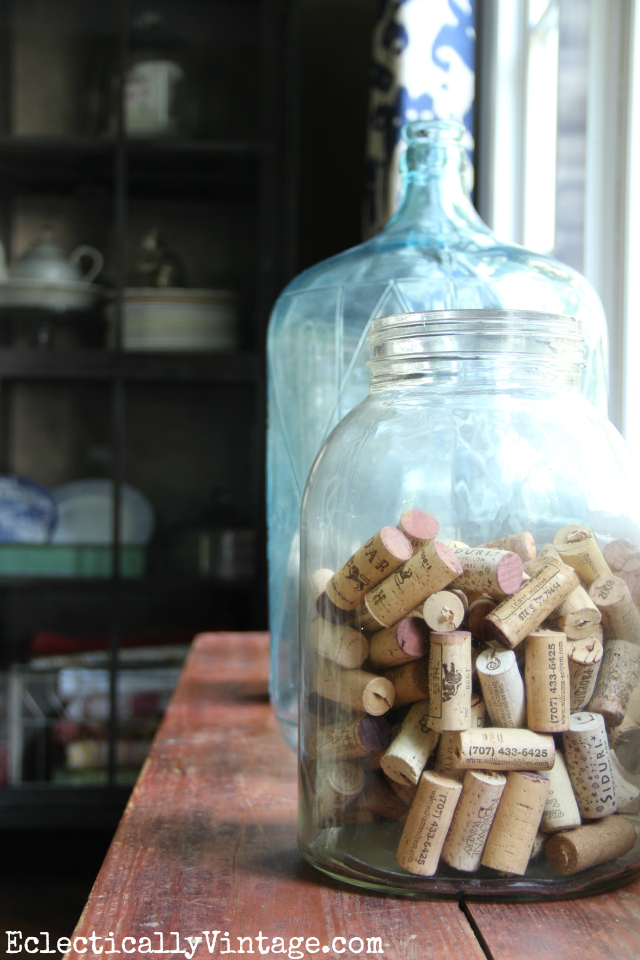 It doesn't get much easier than that.
See more of my dining room "wine cellar" here …
and be sure to check out my fall home tour here.
P.S. I'm starting to deck my halls and trim my trees and I can't wait to put out my favorite Christmas pillow …
I turned my puppy into a Rudolph pillow and you can get this pillow for 25% off and free shipping HERE.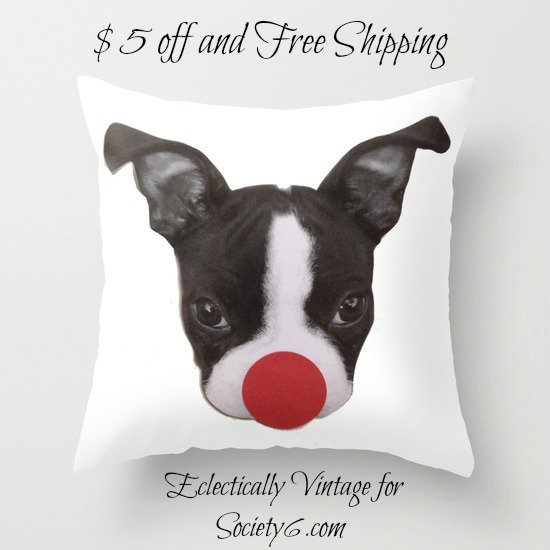 I'm going nuts and popping my cork over these quick and easy ideas …