I used to hate the color blue.
I wonder if it stemmed from the fact that I had to endure wearing a polyester blue uniform to high school every day?
Seeing blue may have subconsciously reminded me of the scratchy fabric (not to mention the calculus)!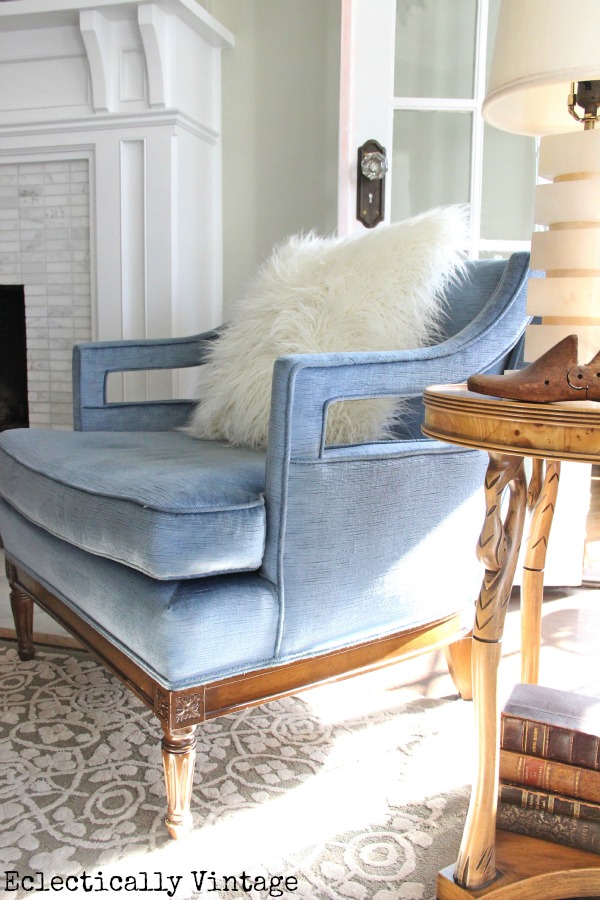 But then something happened to make me change my blue hating mind.
I spotted these mid century blue velvet chairs at a consignment shop.  Loving their shape, I scooped them up thinking I would reupholster them.
I brought them home and put them in their place by the fireplace and slowly they started to grow on me.

One thing led to another and the next thing I knew I was buying buying blue pillows.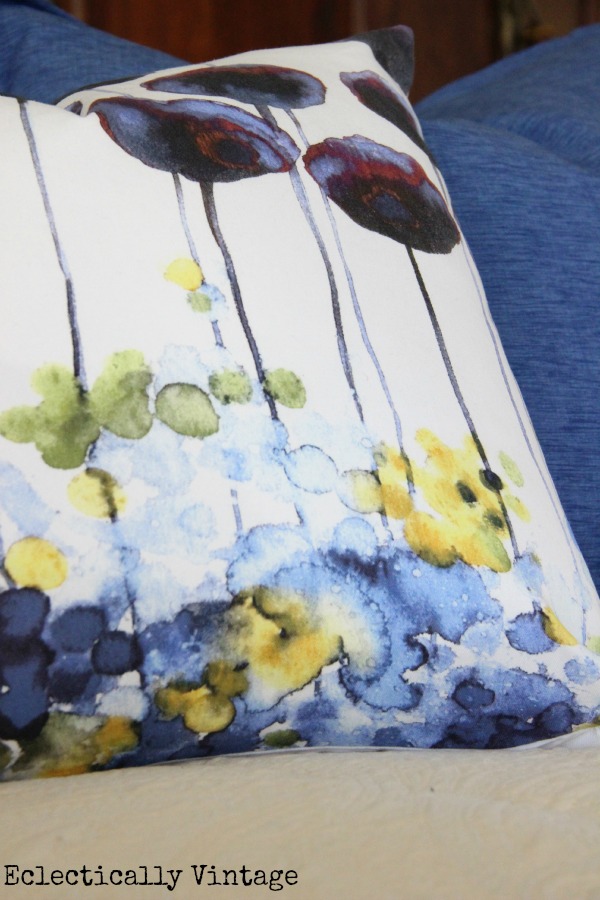 Before I could stop myself, I painted my outdoor dresser planter an electric shade of peacock blue.
I've got the blues and I never thought it would happen to me.  Goes to show you that tastes change and grow over time.
I think I'll keep the blue coming …
as long as it's not polyester.
Is there something you never thought you'd learn to love?
Sharing Here:
Between Naps on the Porch, Savvy Southern Style, Romantic Home