Decorating With Mason Jars – My Favorite Ideas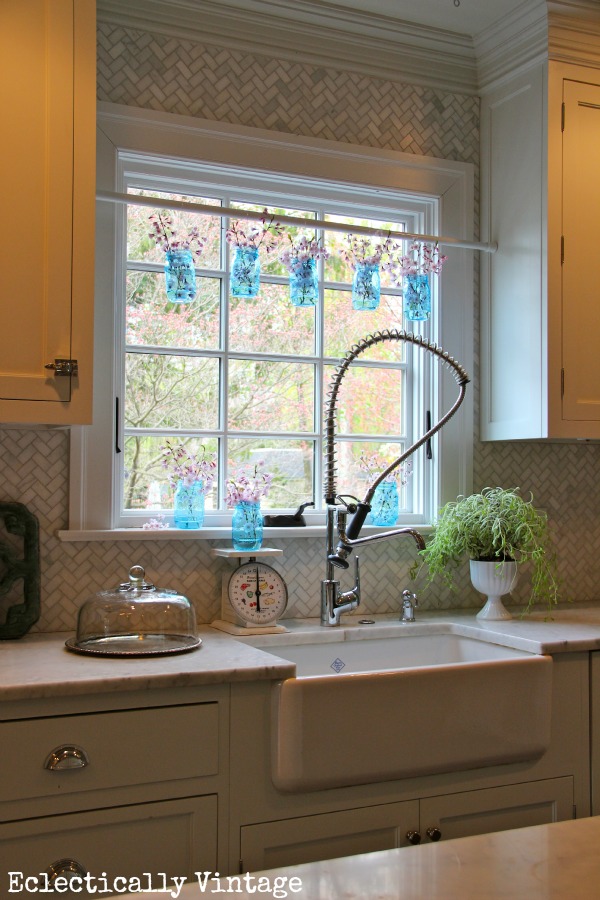 I've never realized how many things I've used mason jars for until I gathered many of them together here.
Some are old, some are new, some are green, some are blue (I'm such a poet), but there are so many uses for them.
Here are some of my favorite ways I'm decorating with mason jars around my house …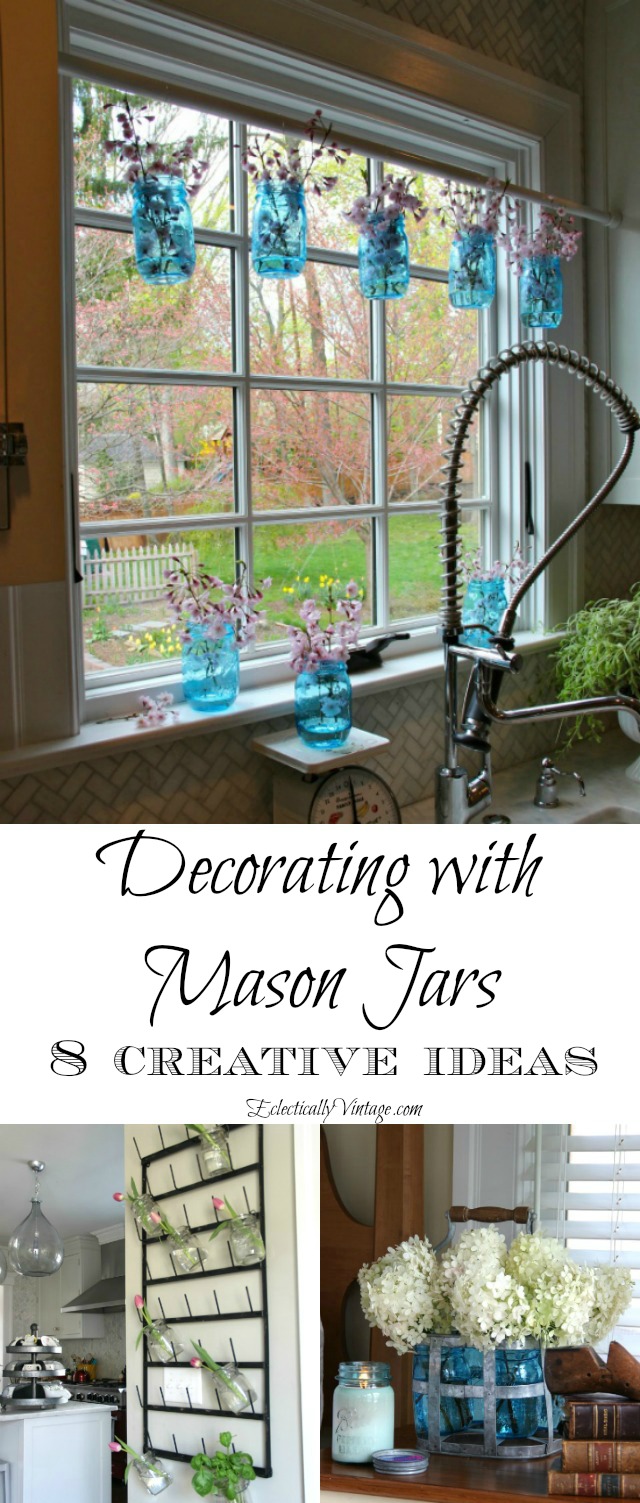 1) Mason Jar Window Treatment 
See how easy it is to wire mason jars for hanging.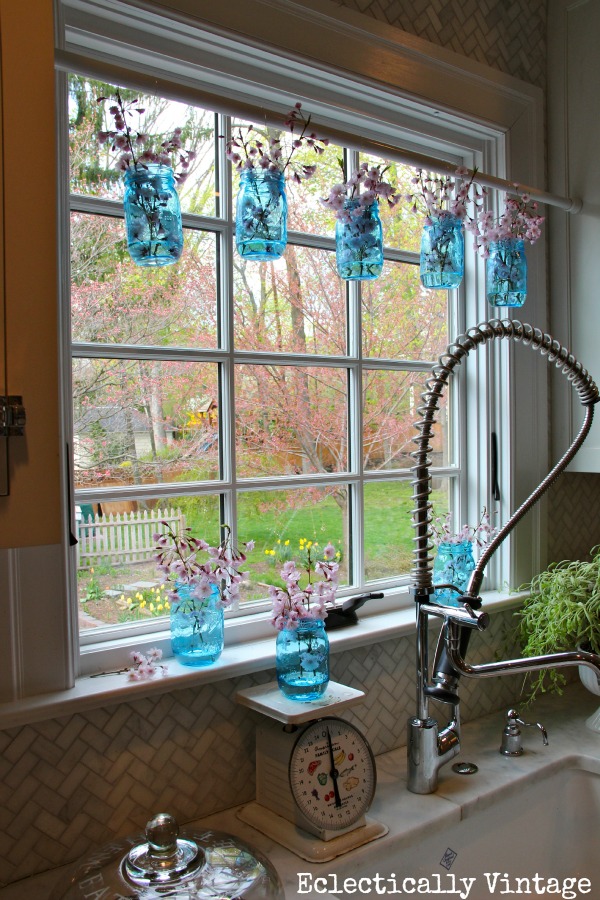 I love these blue jars created for the 100th anniversary of Ball jars.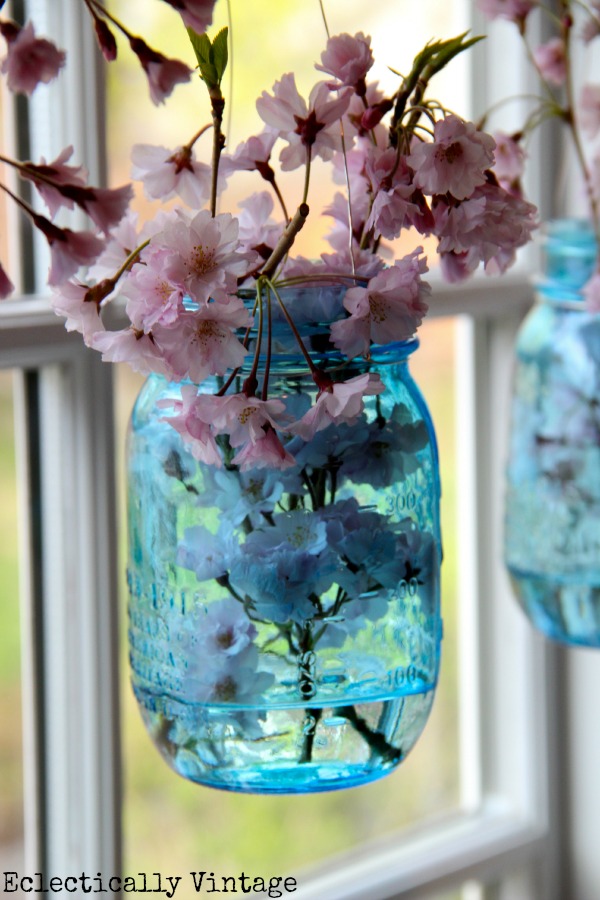 Here's another way I hung mason jars this time using these cute green jars and jute cord.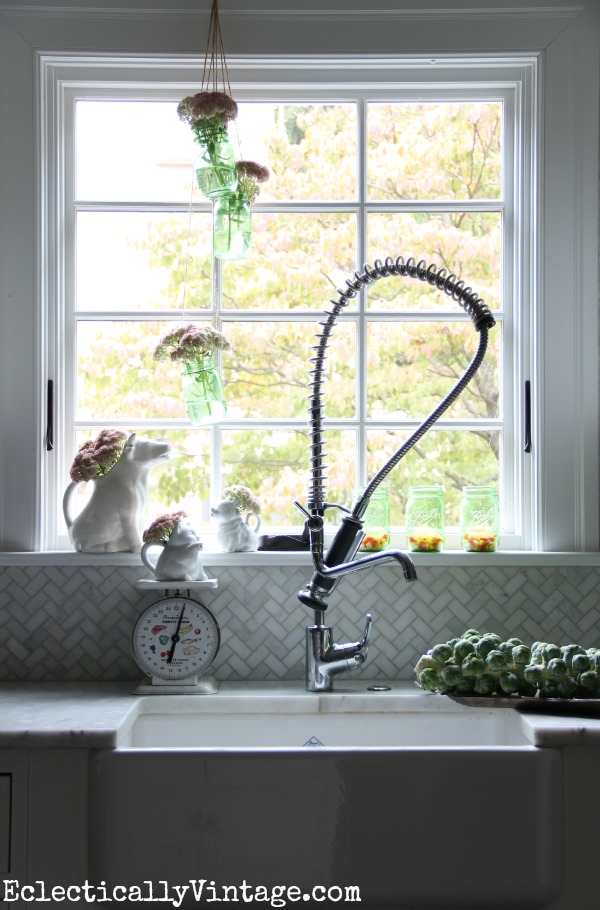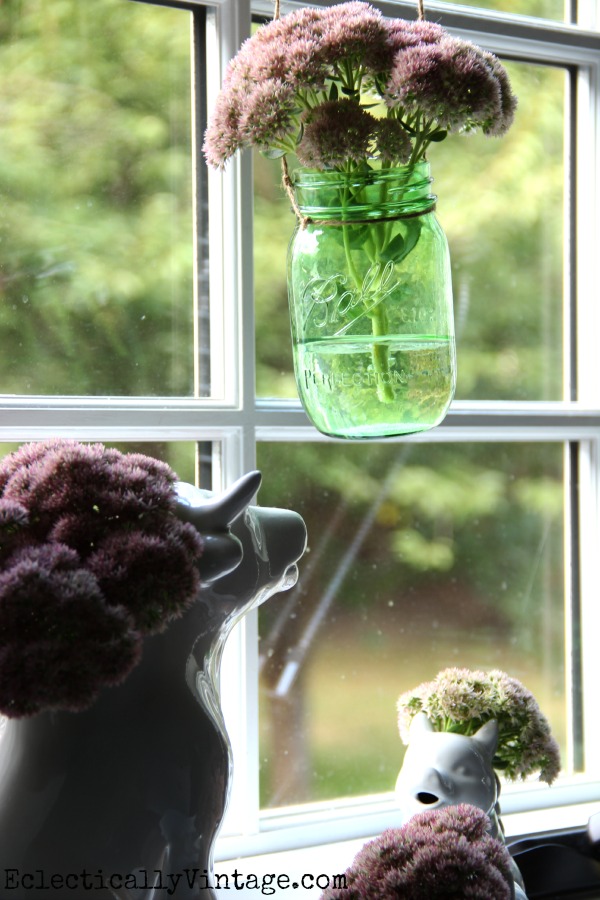 2) Corral cutlery 
I like keeping jars out in the open to store all kinds of kitchen supplies.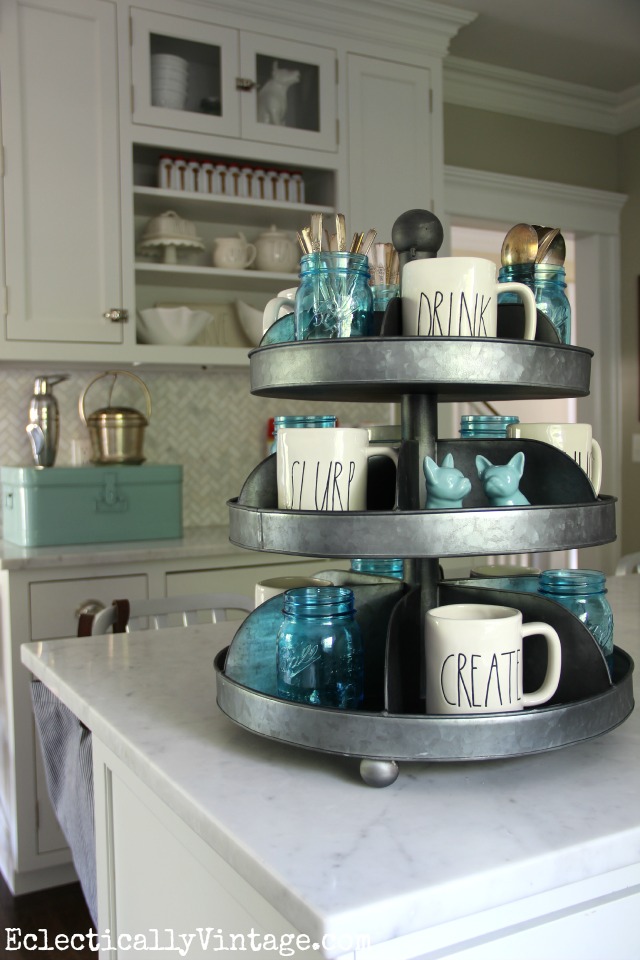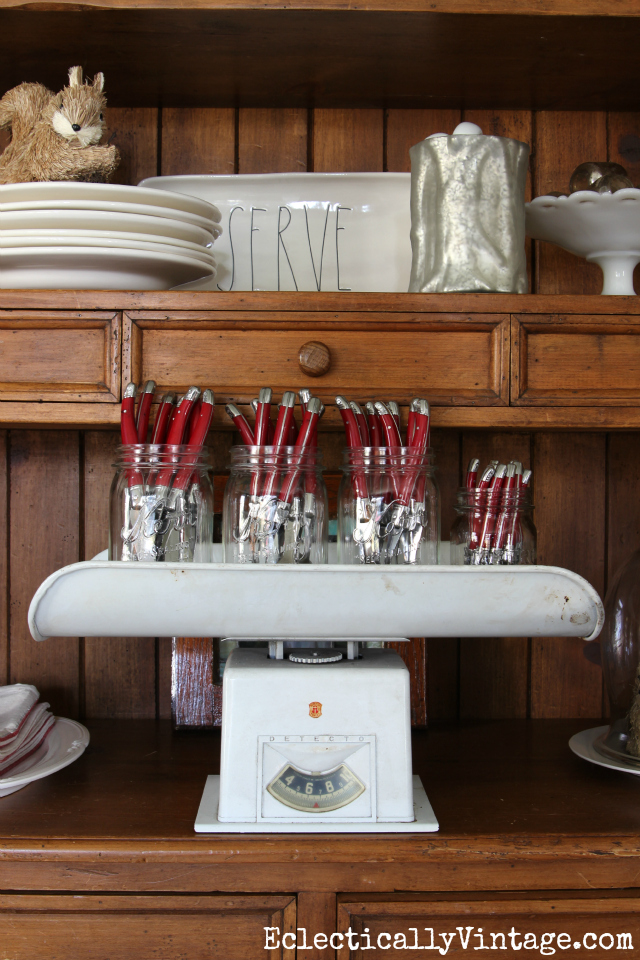 3) Mason Jar Art
Three of anything is a collection so show off your mason jars for big impact (plus they're easy to grab when you get thirsty).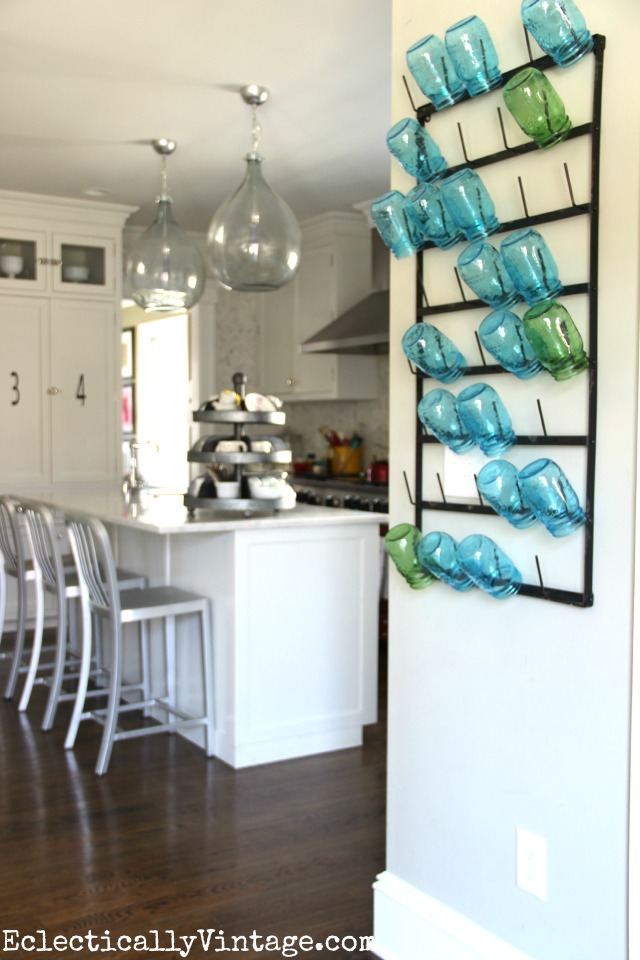 Or create a floral wall of favorite flowers and herbs.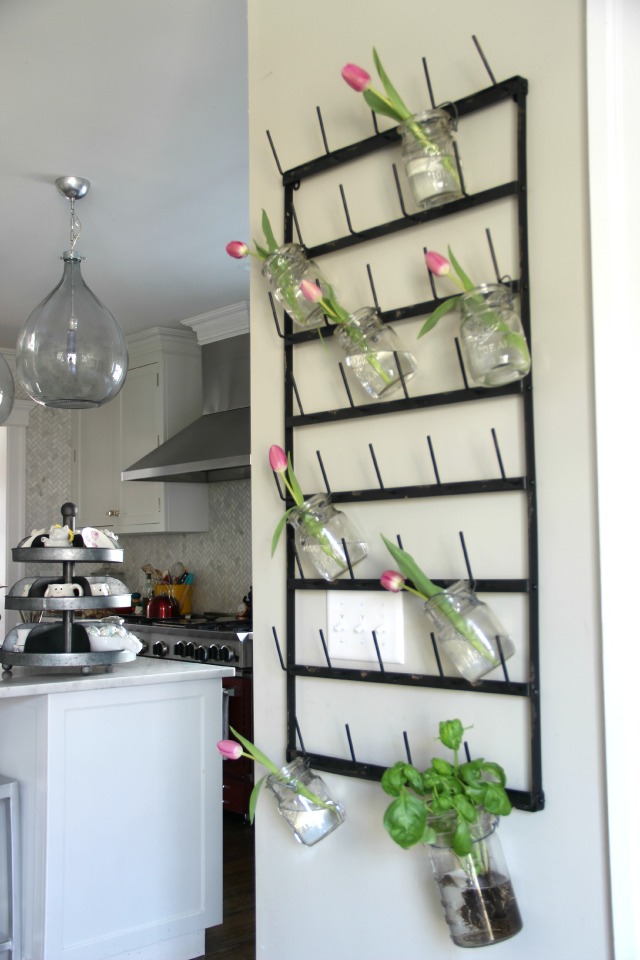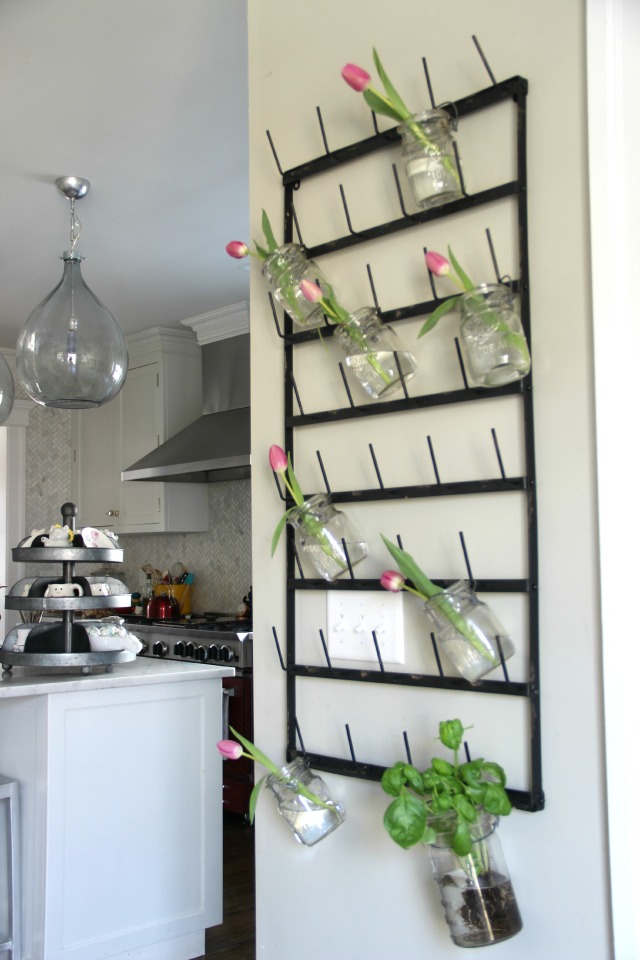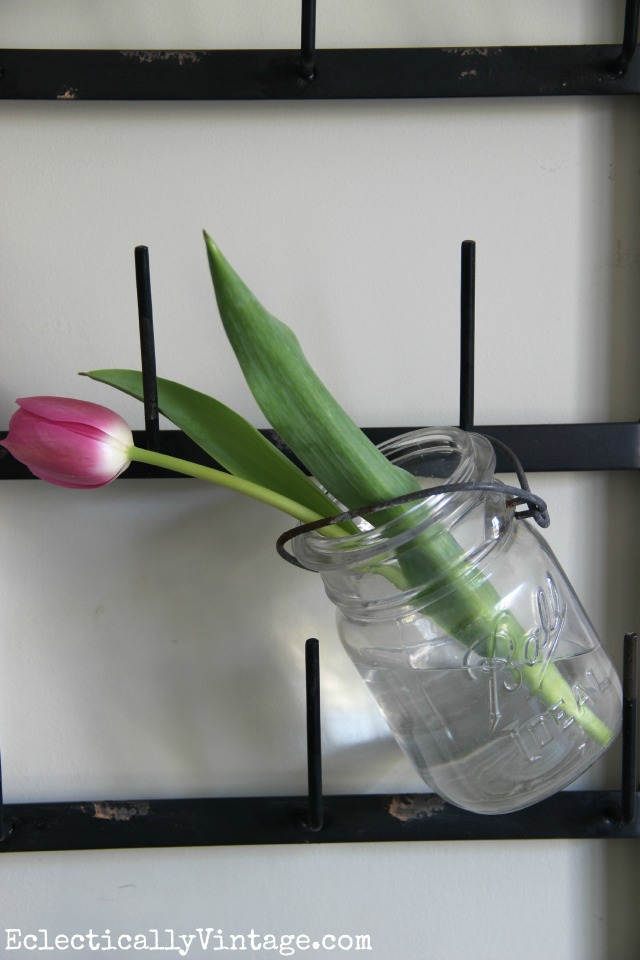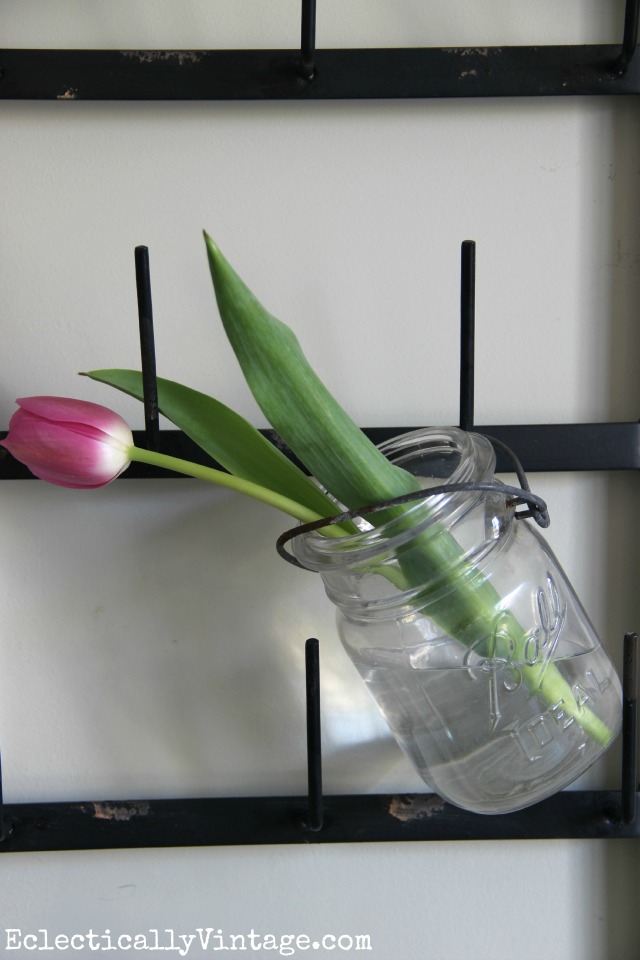 4) Show Off Special Collections
Antique mason jars with zinc lids show off a collection of shells from different beaches.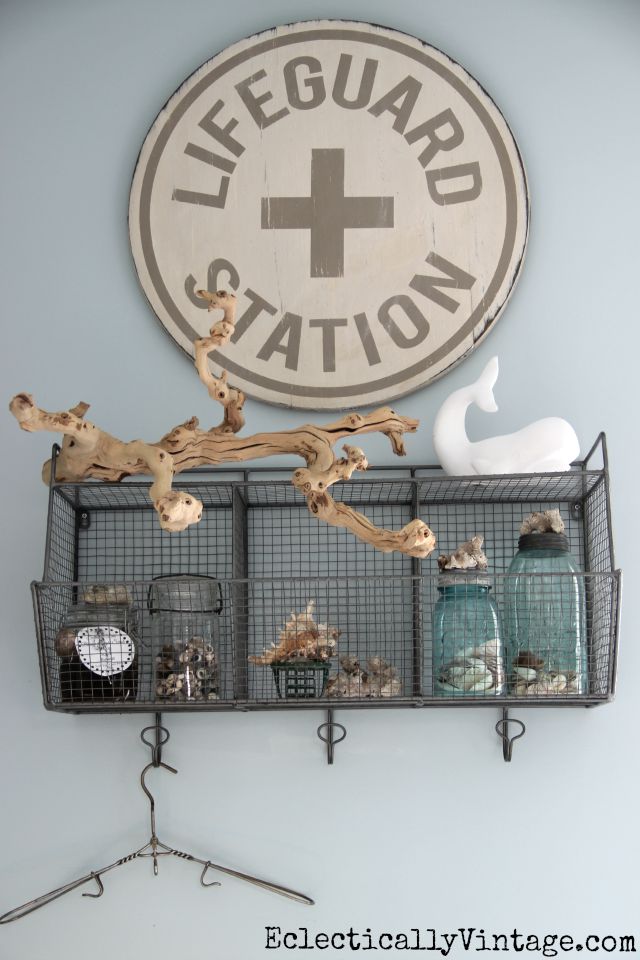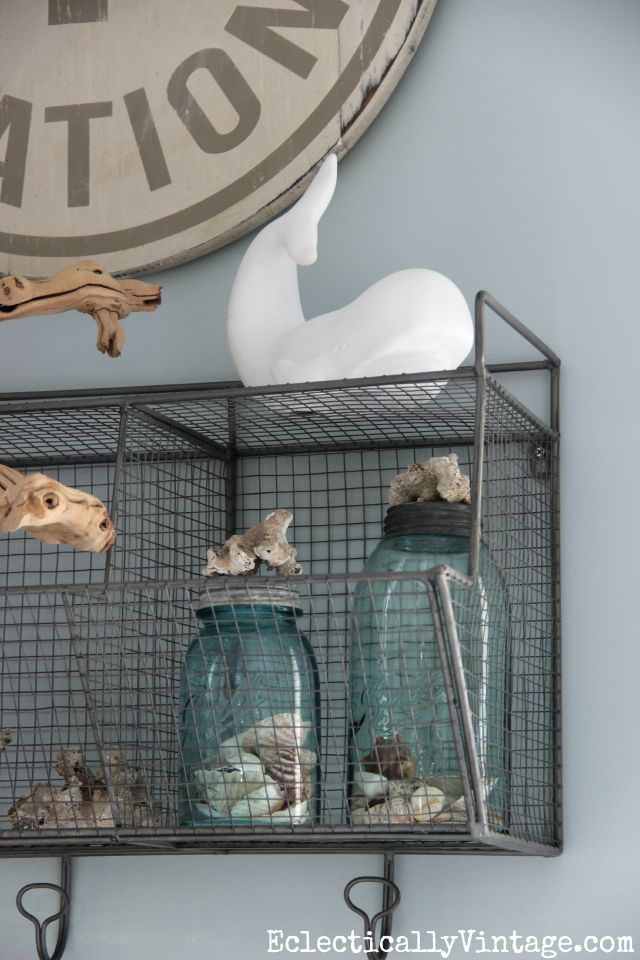 5) Store Bathroom Essentials 
Pretty enough to leave on the counter, add a vintage silver spoon for scooping (see How to Stamp Silver).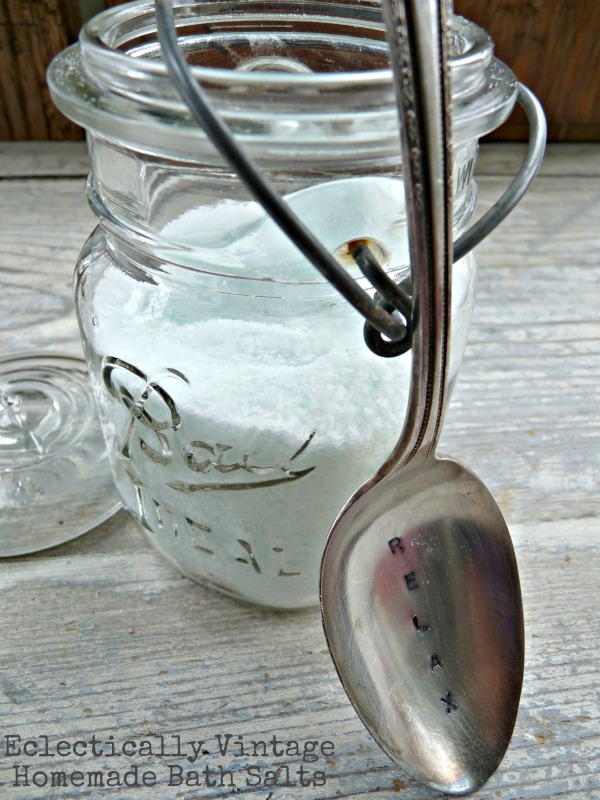 6) Mason Jar Vase
Group a few jars in a bottle carrier for a fun centerpiece you can easily carry from room to room.
(P.S. read my tips on growing these gorgeous hydrangeas).
and some fun holiday ideas (see my Christmas Home Tour) …
7) Mason Jar Christmas Tree
From an antique blue mason jar tree topper to clear mason jar ornaments filled with sweets, my white tree is fun in the kitchen.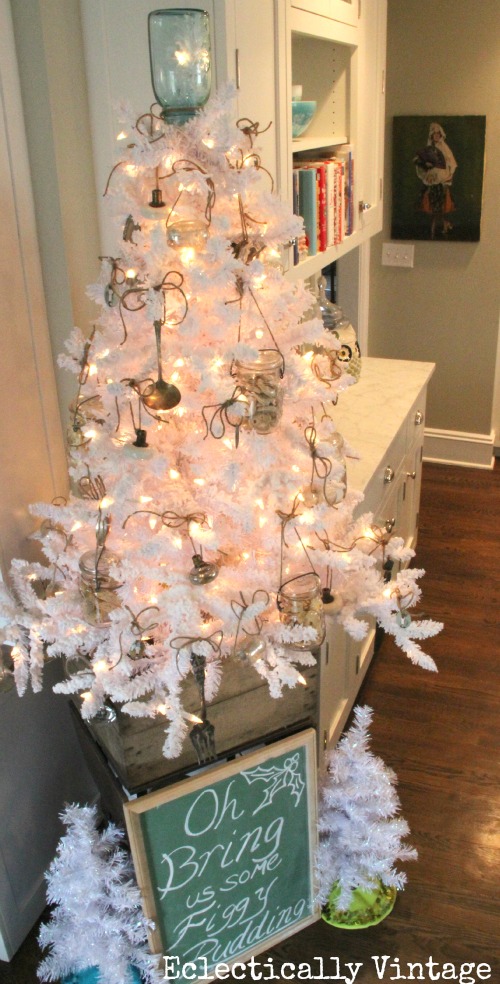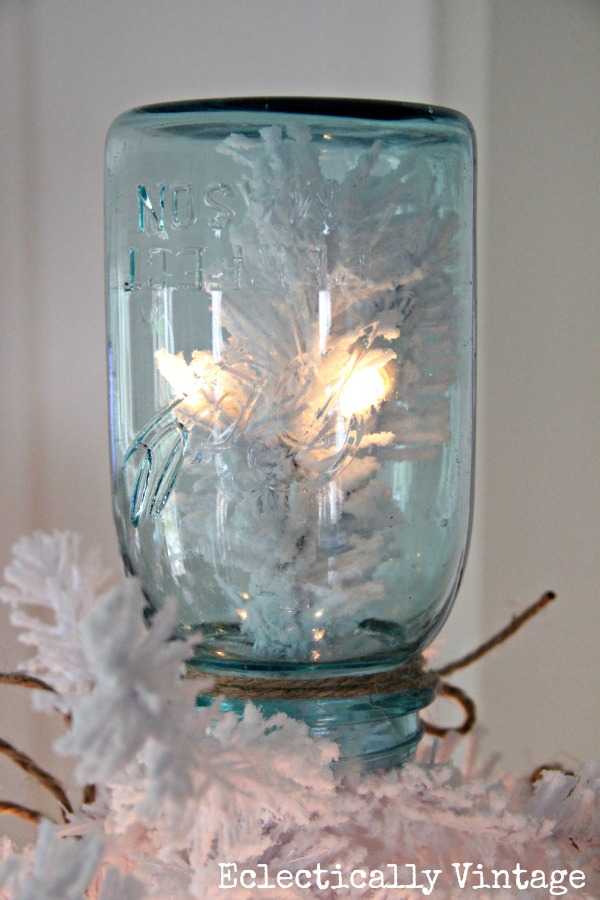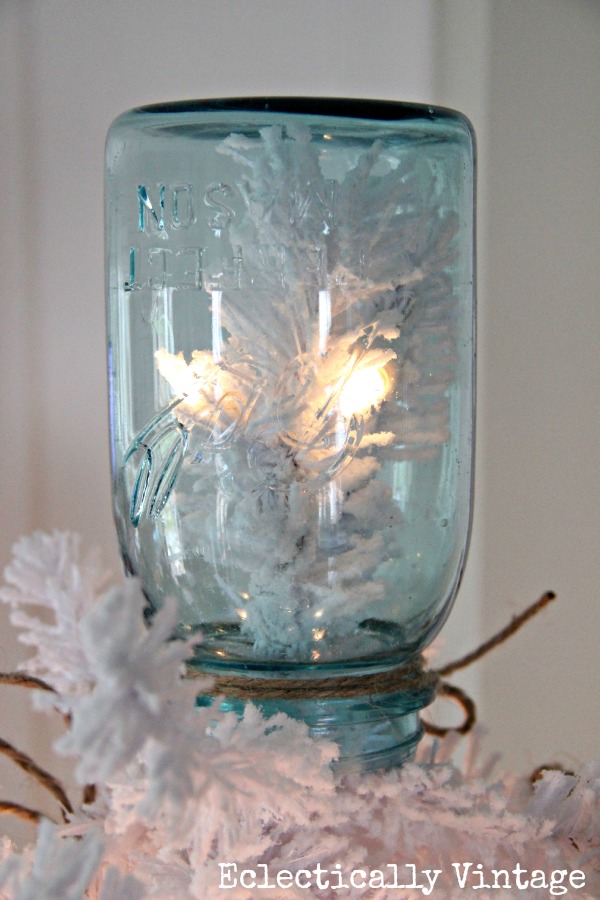 8) Snowy Mason Jar Candles
Add epsom salts (snow) and a candle for a festive winter glow.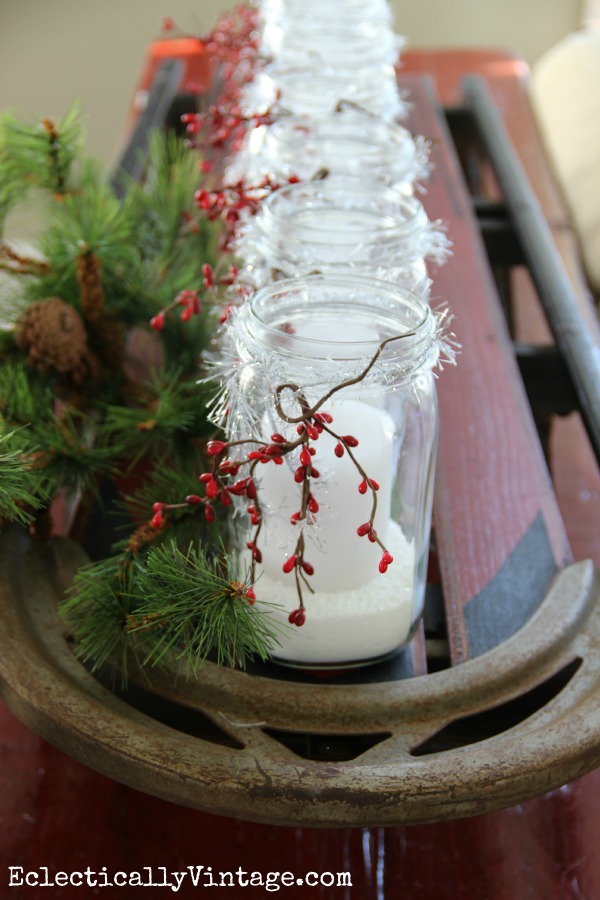 Whew, now that's a lot of ways to use mason jars!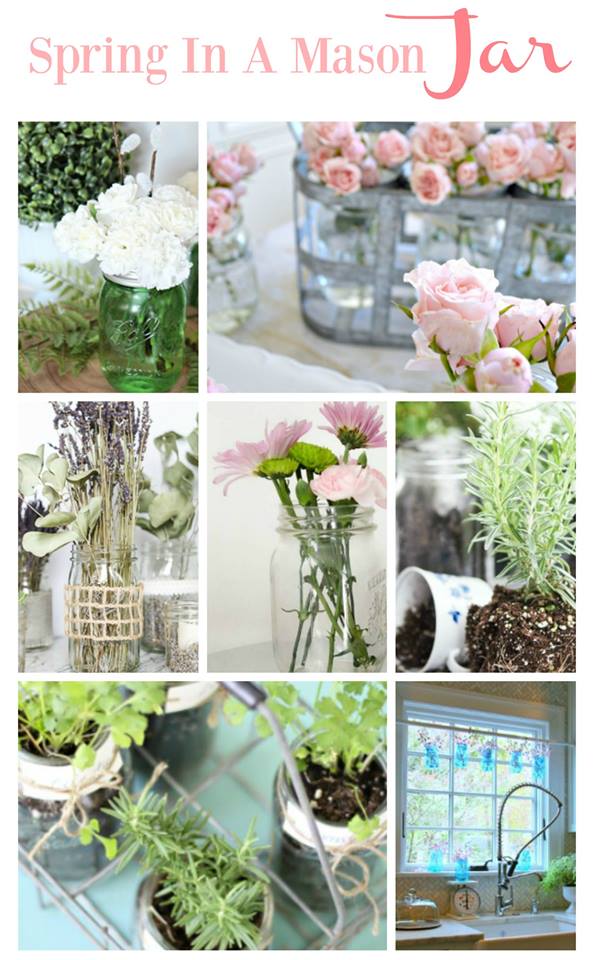 Can't get enough?
See what my friends are up to with their mason jars …