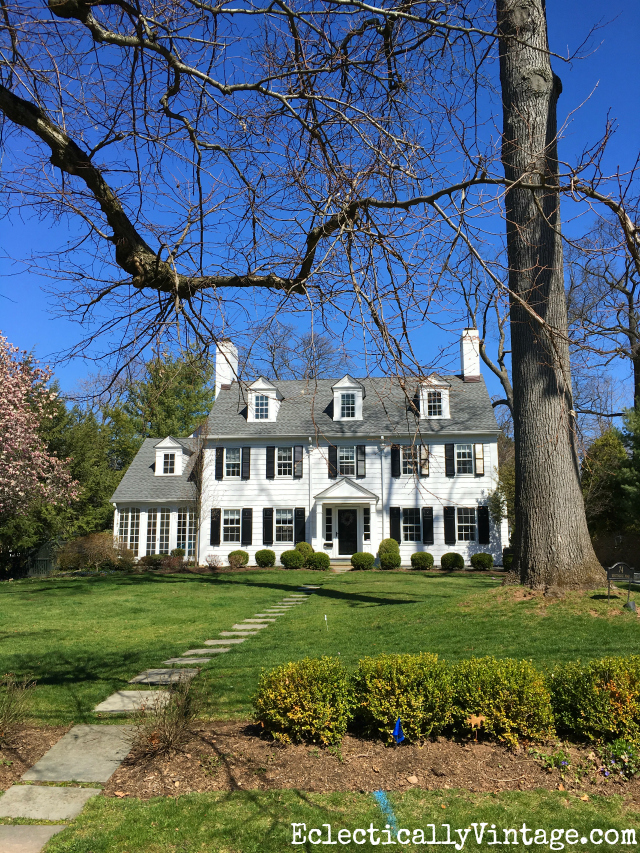 There is a small window of opportunity during the year when I can take Sushi on long walks.
She can't handle cold – she's short haired and doesn't have a thick fur coat to keep her snug. I bundle her up in knit sweaters (she's partial to her hooded sock monkey sweater) and off we go until she's shivering uncontrollably and we end up heading home.
She can't handle heat – Boston Terriers have short snouts which makes it hard for them to breathe when things heat up. She's often panting and huffing and puffing after only a few minutes of being outside on a hot summer day.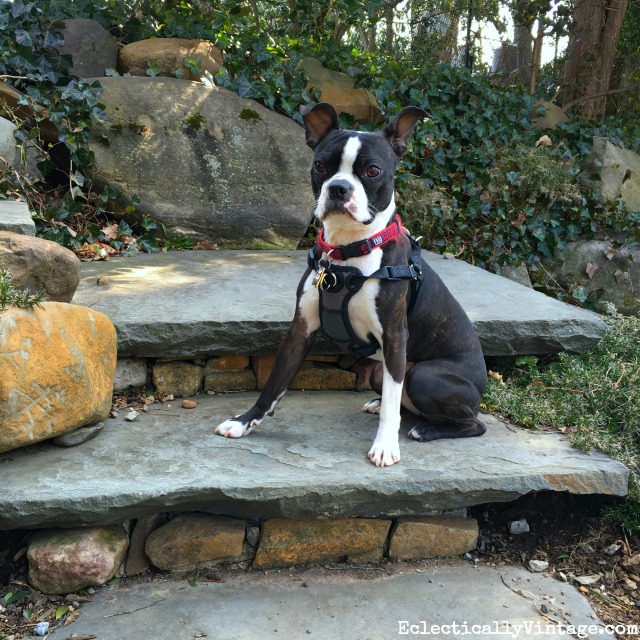 So on a beautiful spring day, I jump at the chance to grab my walking buddy and head outside for long walks around my neighborhood.
With buds just starting to bloom, we can really appreciate the houses that aren't hidden behind an abundance of leaves.
Grab your sneakers and let's go …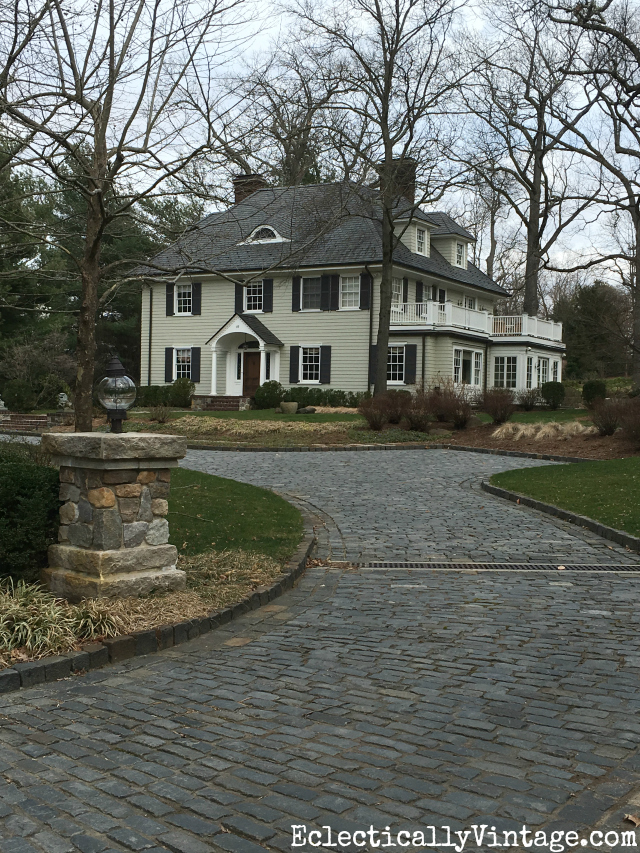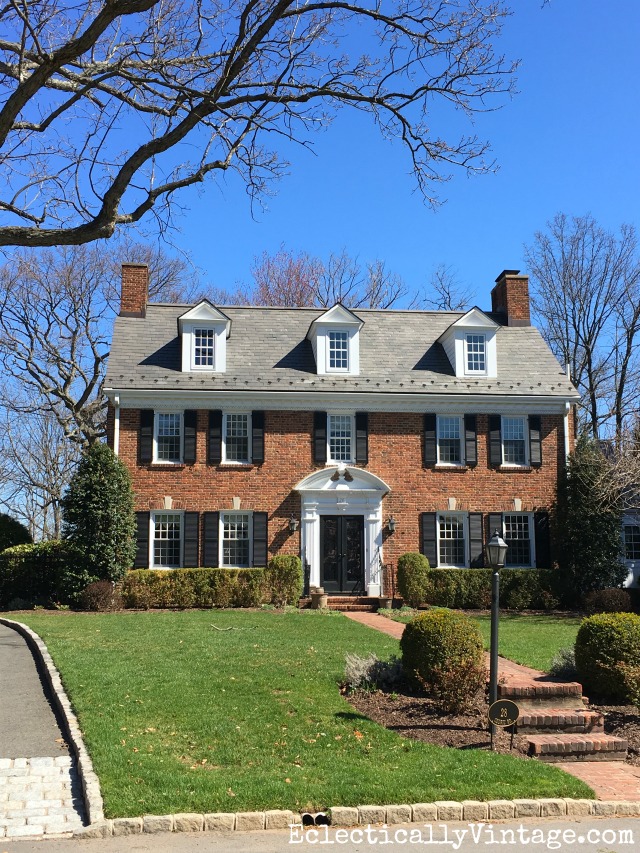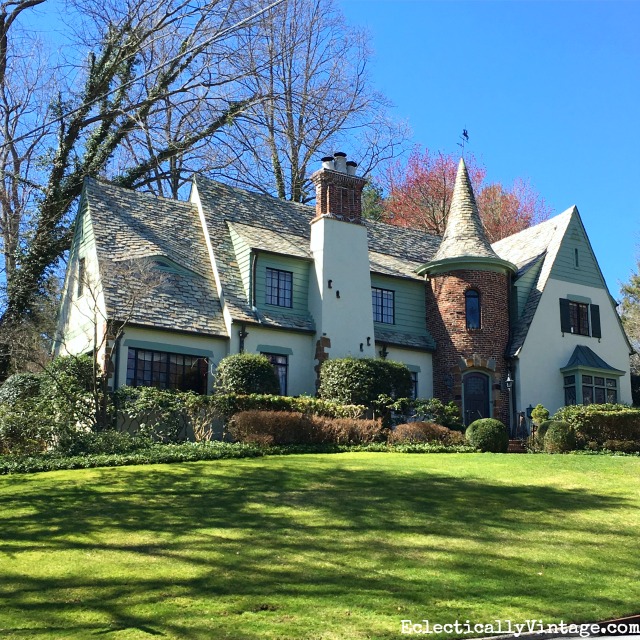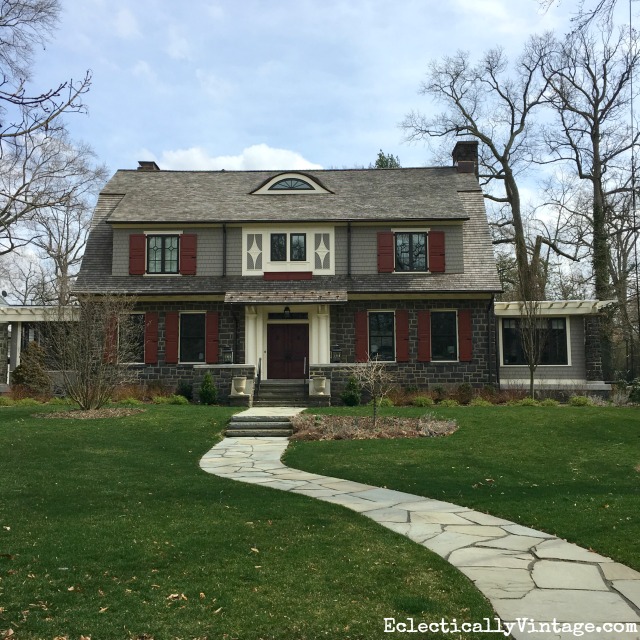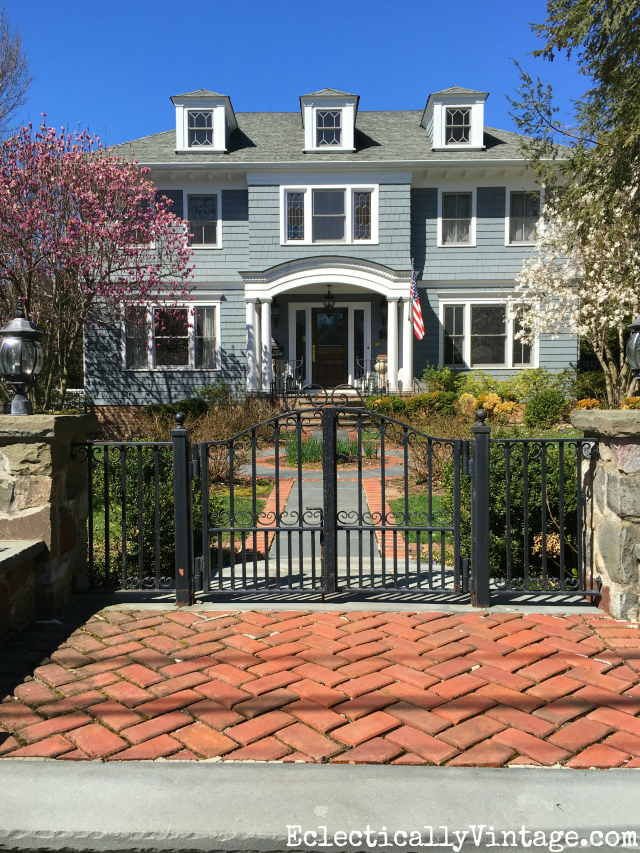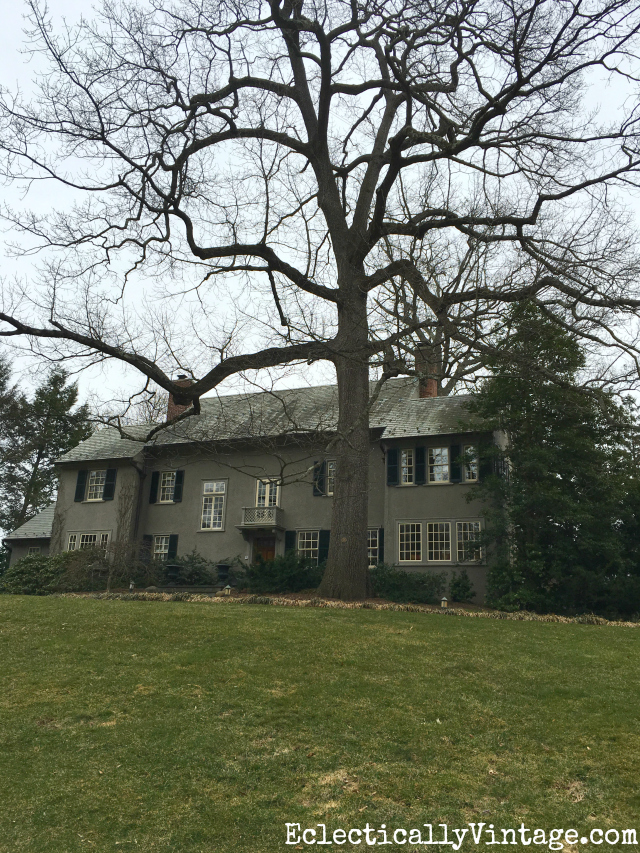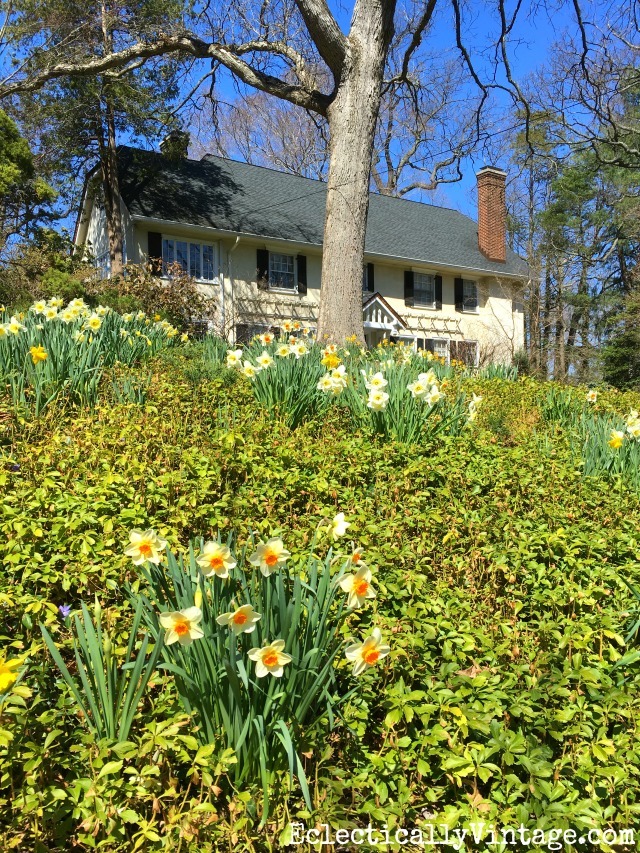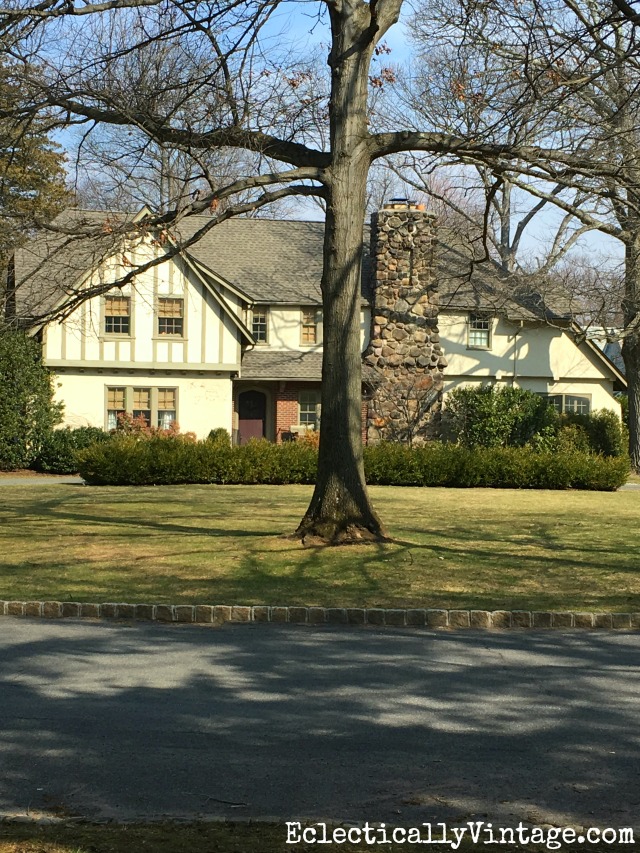 I'll be enjoying the next few months with my walking buddy.
Once summer hits, I'll be walking these streets alone as she lounges at home in air conditioned comfort.
Check out more of my Curb Appeal Walks.