Eclectic Home Tour – Castine Maine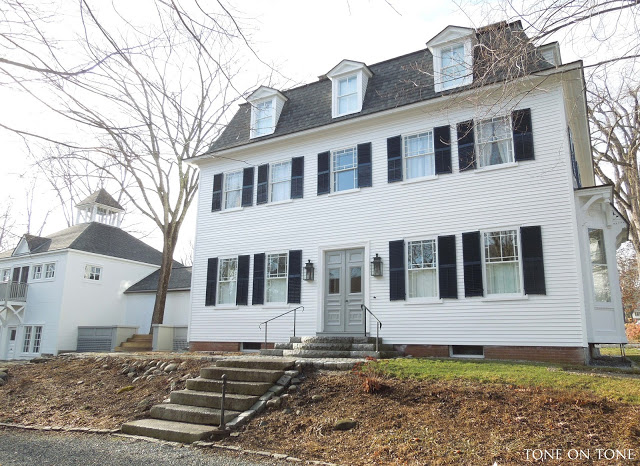 Ever since I visited Maine a few summers ago, I've dreamed of buying a second house in one of the many charming coastal towns. I'd sail, pick blueberries, ride my bike along the shore path, eat lob-stah and drink margaritas while watching the sunset over the Atlantic.
My friend Loi from Tone on Tone is living my dream in a historic Castine, Maine home. I now have to live vicariously through him – and so can you!
I've featured his amazing Washington DC area home HERE in case you missed it.
After you tour this stunner, come back to check out all of my Eclectic Home Tours.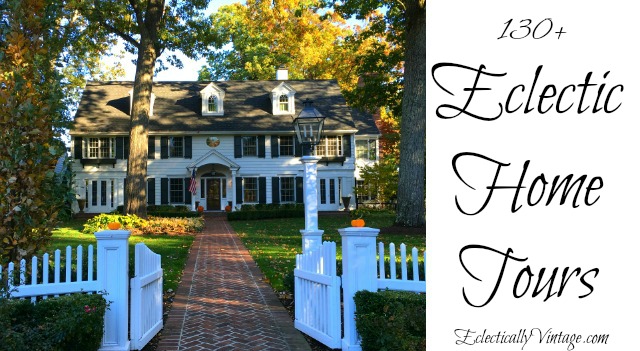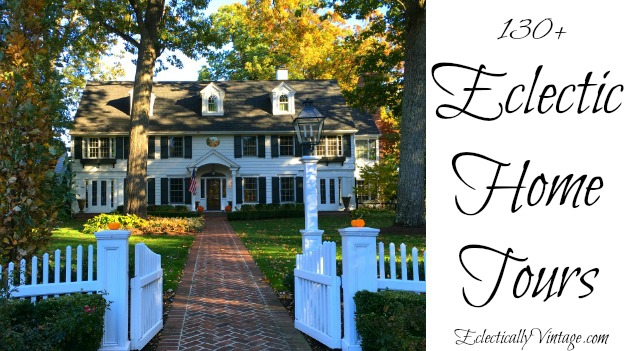 Built in the early 1800's, the home comes complete with a barn connected by a breezeway.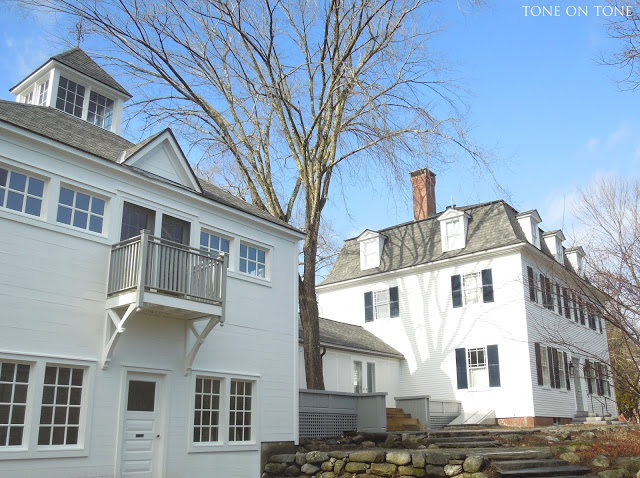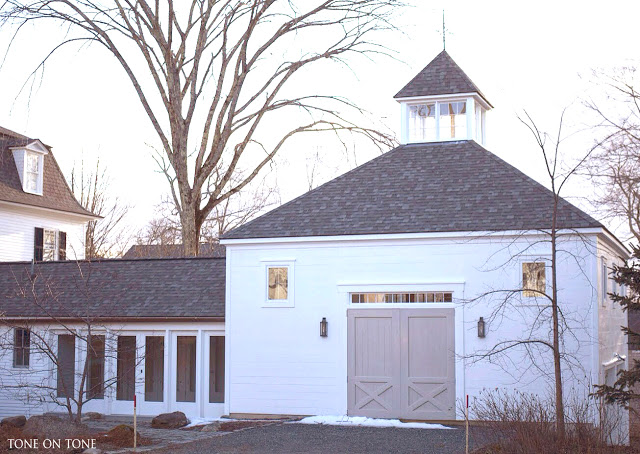 Speaking of that breezeway …
Loi removed the ceiling to expose the beams.
I'm not normally a fan of ceiling fans but I'm a big fan of this galvanized fan!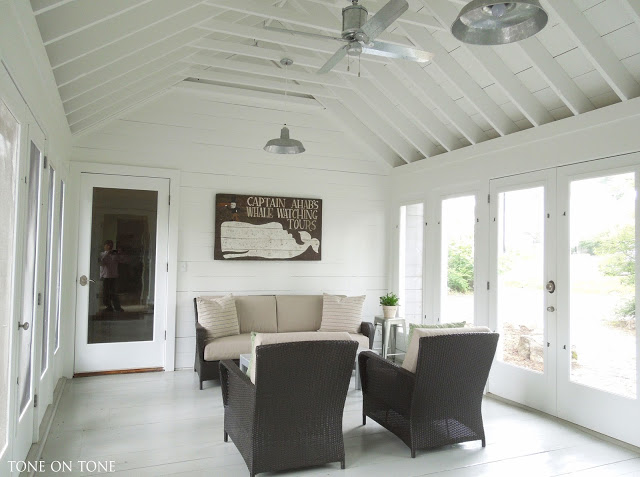 When not entering the house through the breezeway, you can come in through the front door.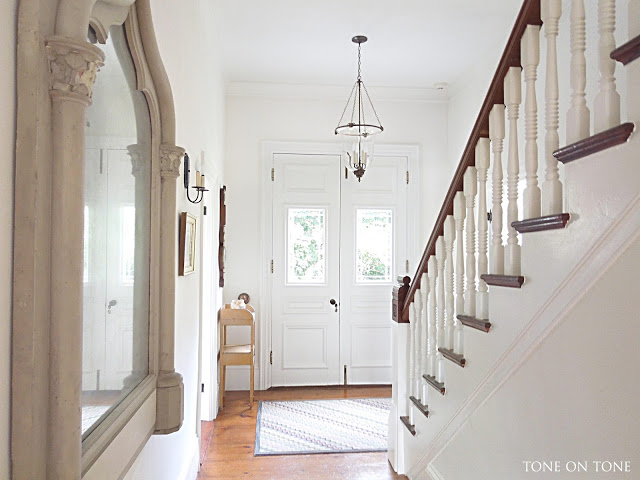 Did I mention that Loi also owns and antique store.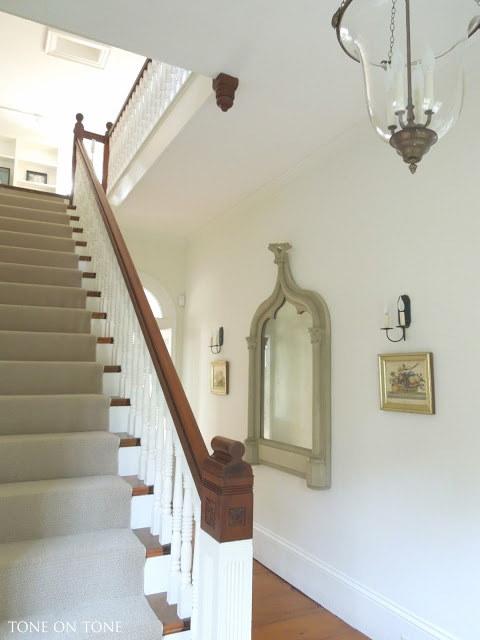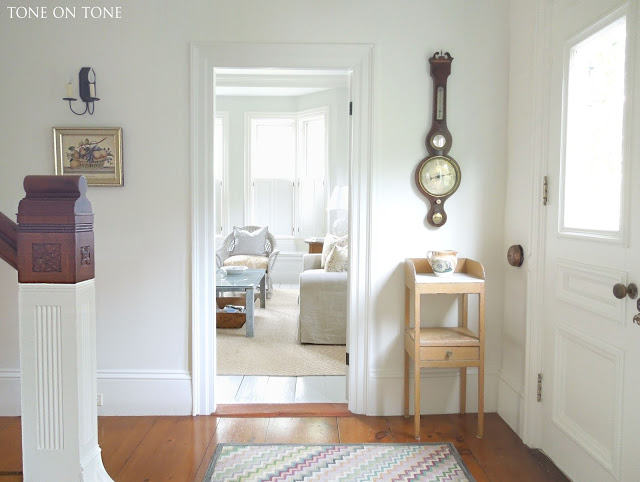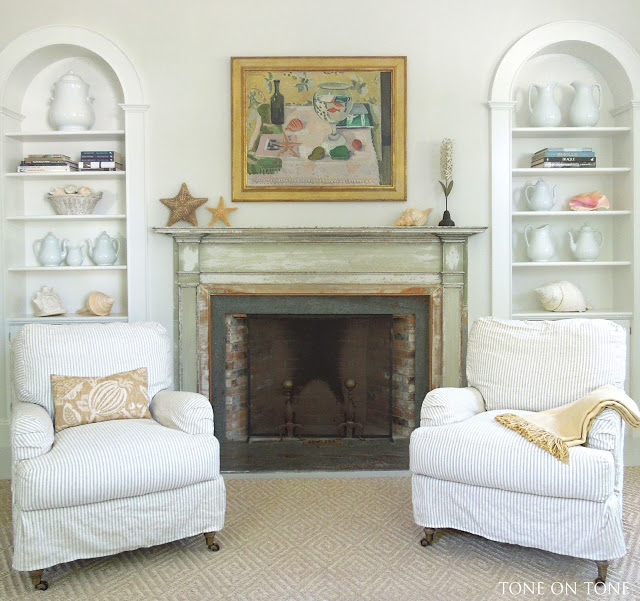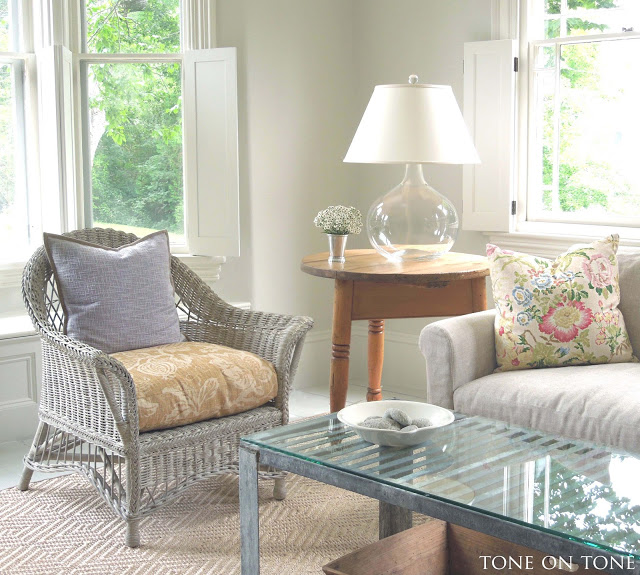 A 10 year old kitchen got an update with a few coats of paint on the cabinets, new counter and an amazing sink!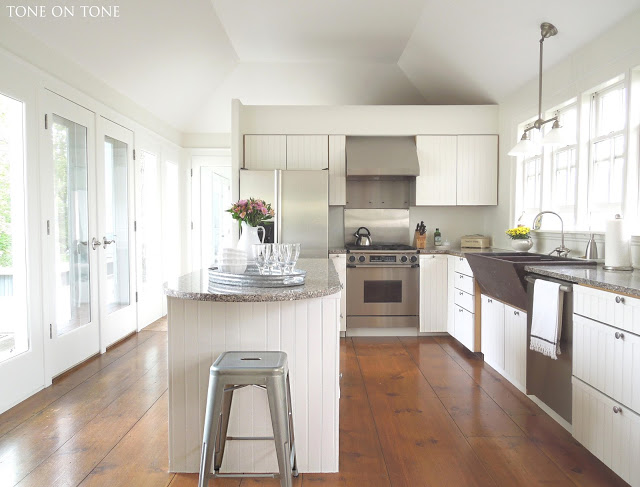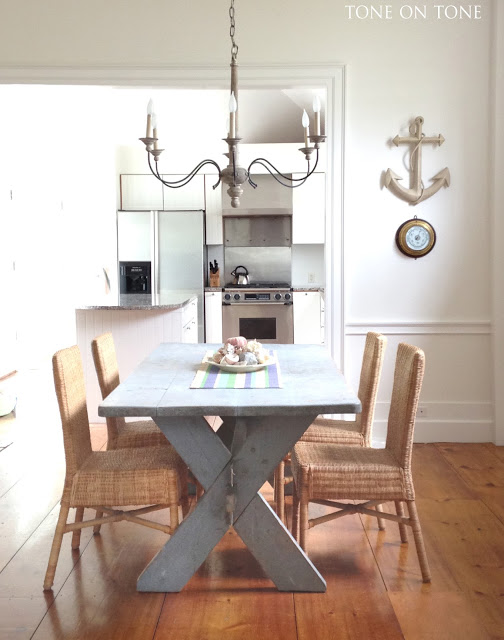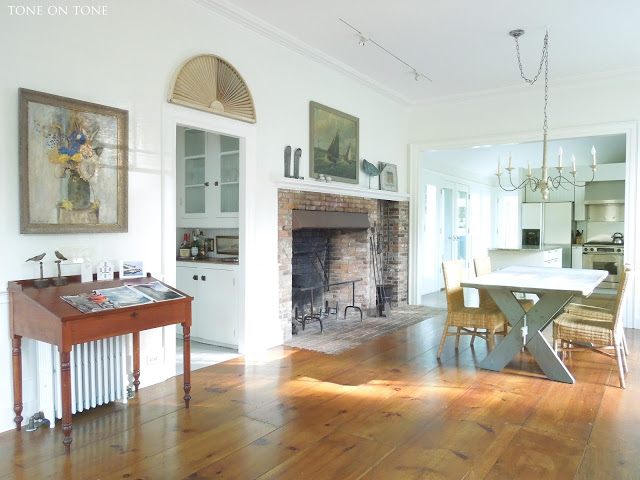 This was the original kitchen where meals were cooked up in this huge brick fireplace.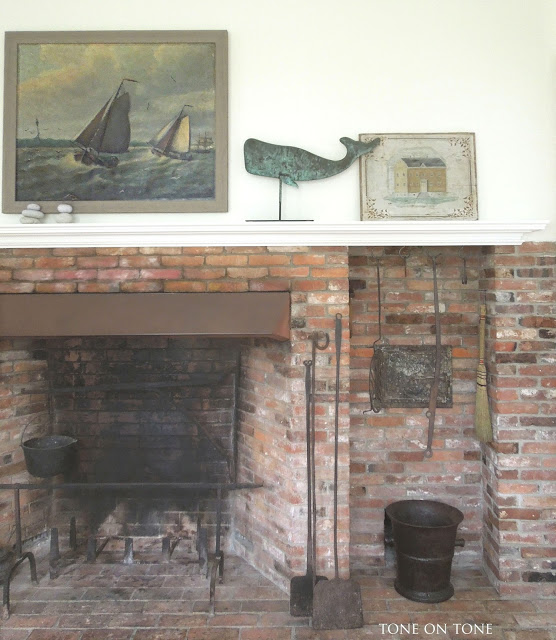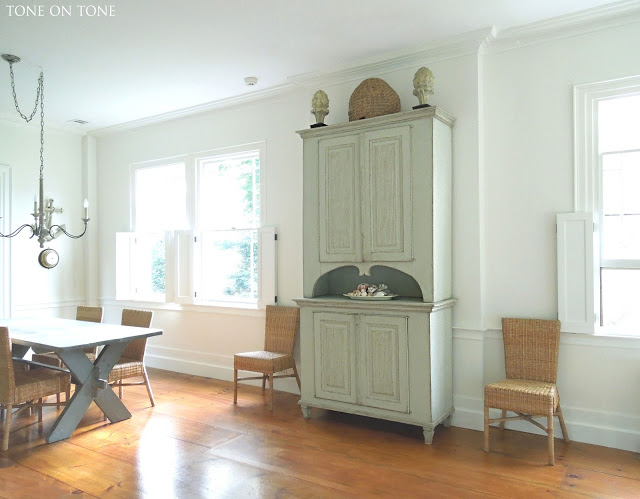 Another fireplace in the dining room.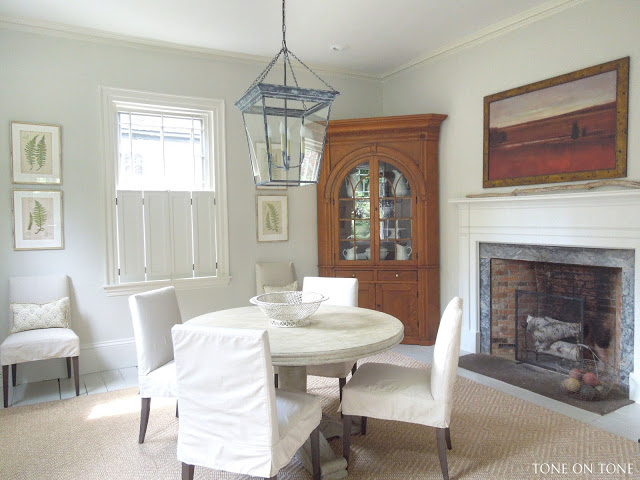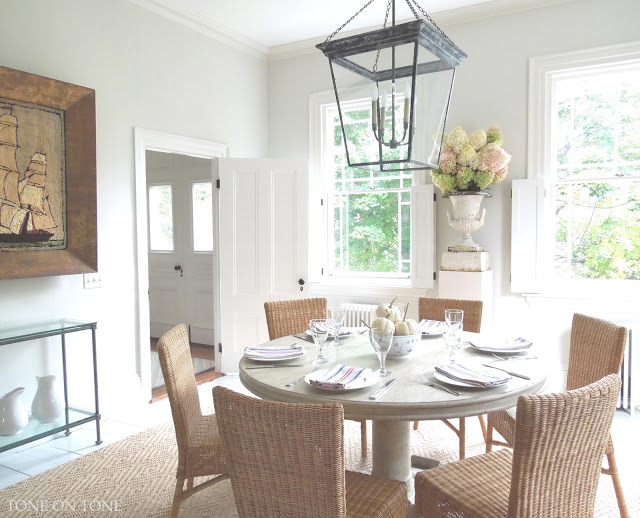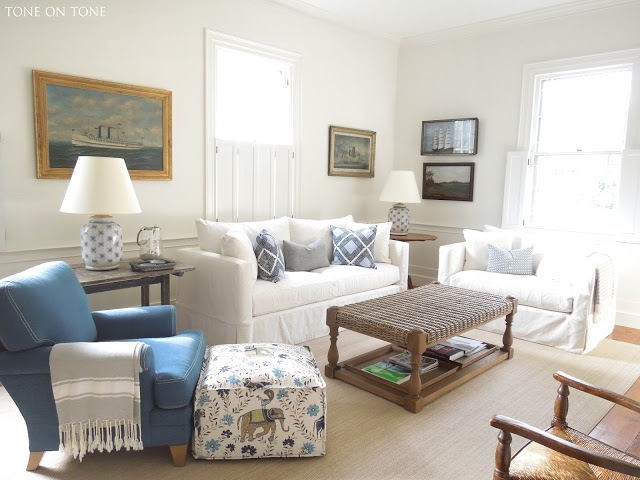 One of five bedrooms.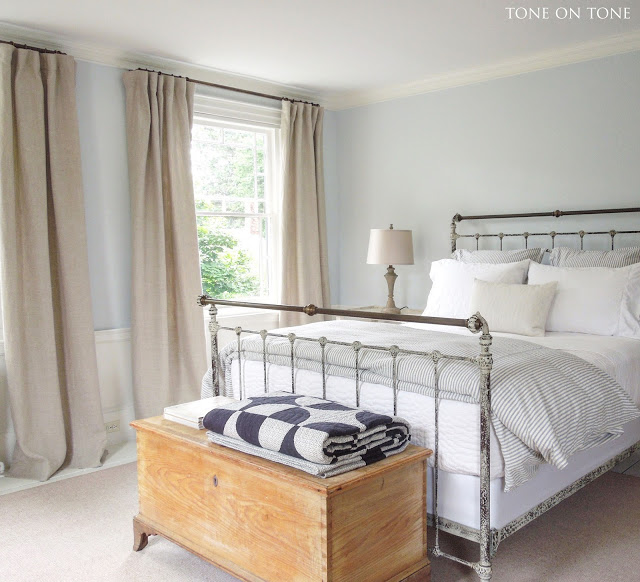 An antique hooked rug is art.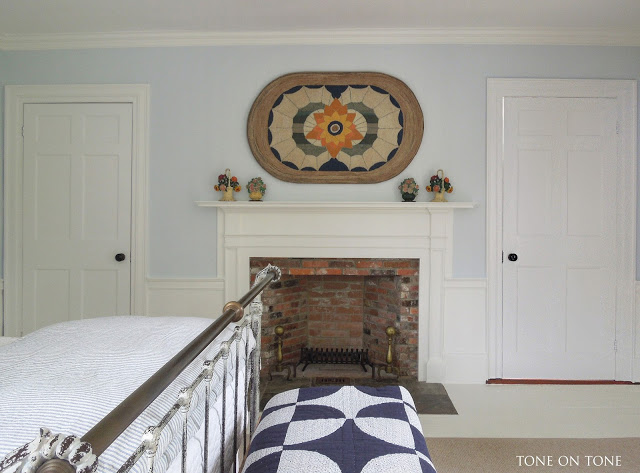 A attic guest bedroom with twin beds from Ikea.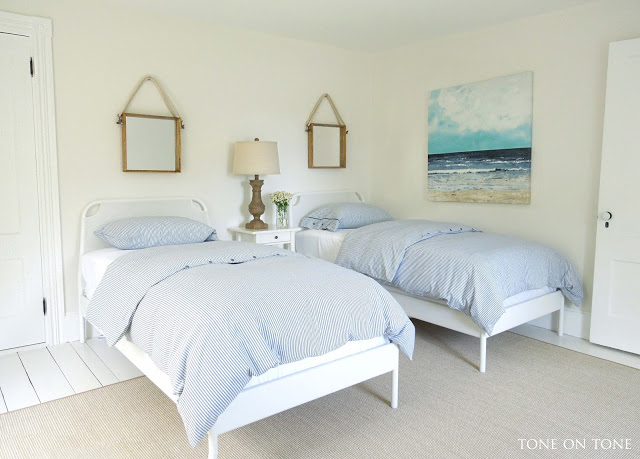 A mix of antiques and fun finds like these nautical mirrors from HomeGoods mix together effortlessly.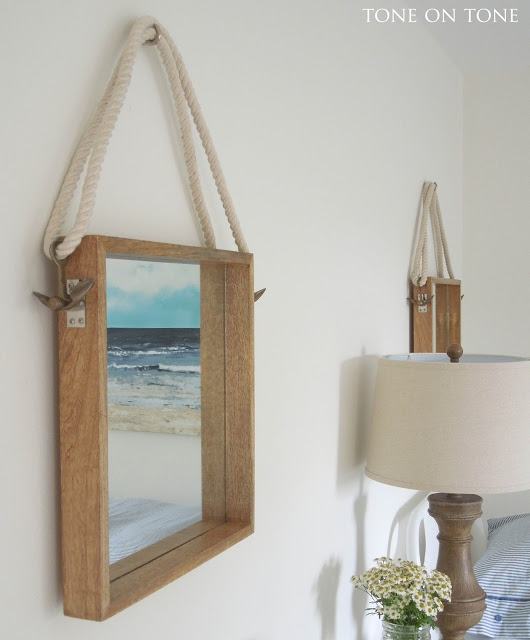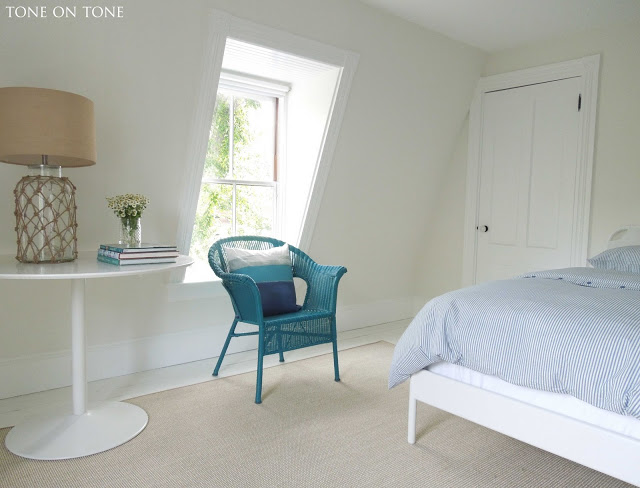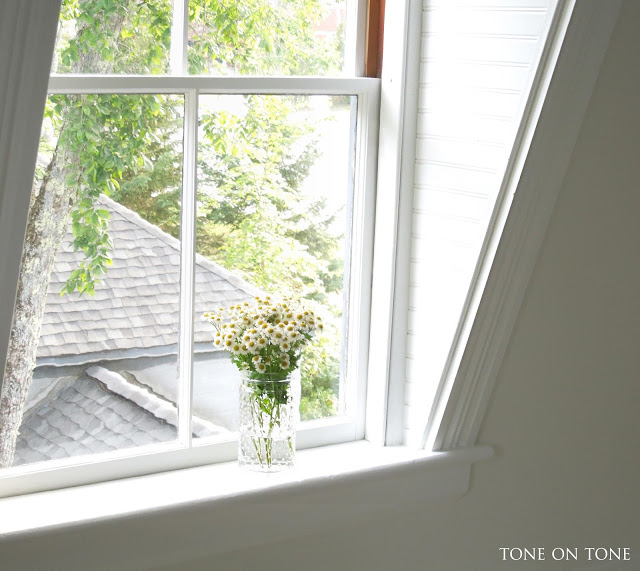 The best part … living a stones throw from Castine harbor.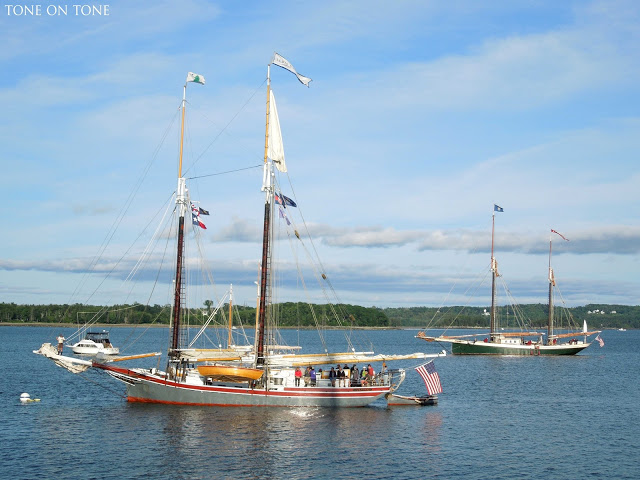 Loi is moving on and selling this beauty but the good news is we can see how he transforms his next project – a cottage in the same town.
Make sure to visit Tone on Tone and follow along on his next decorating adventure.
I featured Loi's beautiful Washington DC area home HERE if you want to be wowed some more!
Love home tours?
You'll love all of my Eclectic Home Tours – something for everyone.