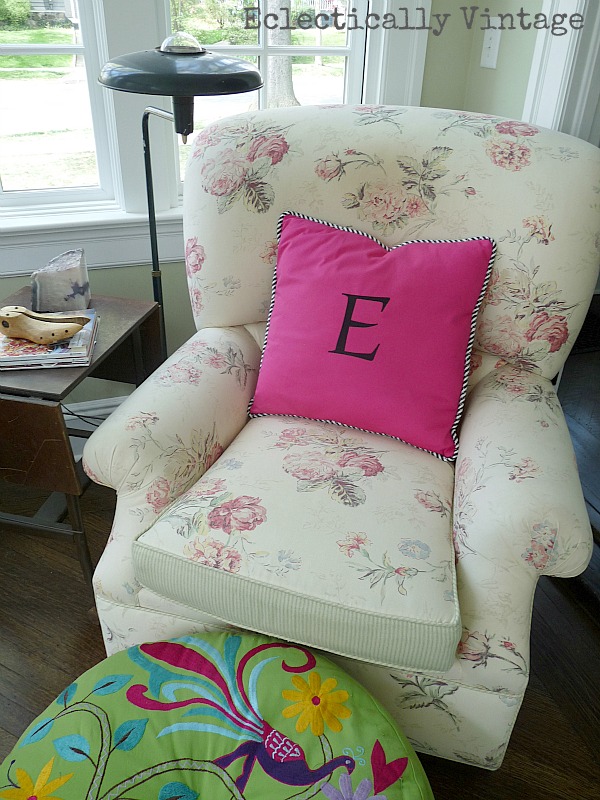 It's time for a little pillow talk!
Add color and pattern but if you get bored …
buy a new pillow and start over!
I won this pillow from  a DIY by Design giveaway a few months ago.
The Summer Cottage on Etsy creates custom pillows so I let my girls pick.
Hence the hot pink and "zebra" trim!
So instead of the girls playroom, I stole the pillow and popped it in the sunroom!
Does it go with the color scheme of my house?
No!
Does it look amazing?
Yes!
This is the only time it's ok to be shaped like an apple!
Isn't it fun?!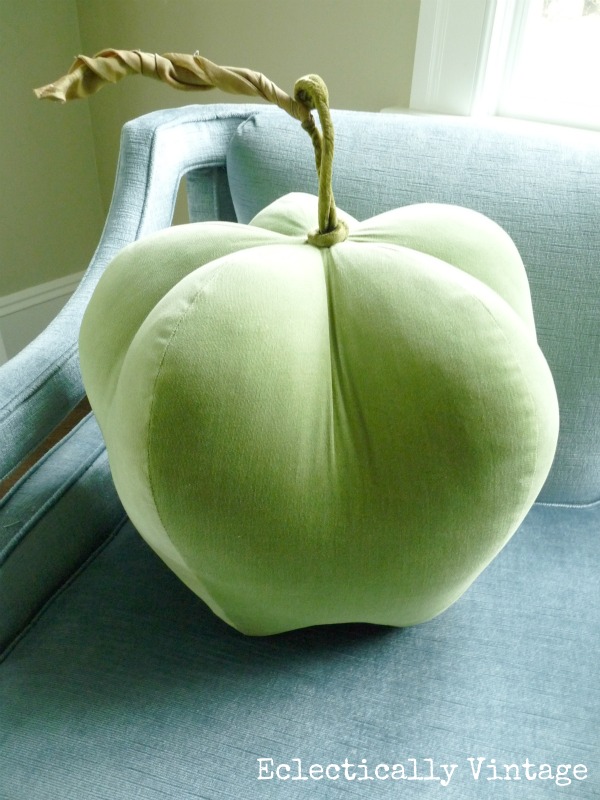 I scored these huge embroidered European shams in Anthropologie's clearance section!
I think they were normally $200 each and I paid $20!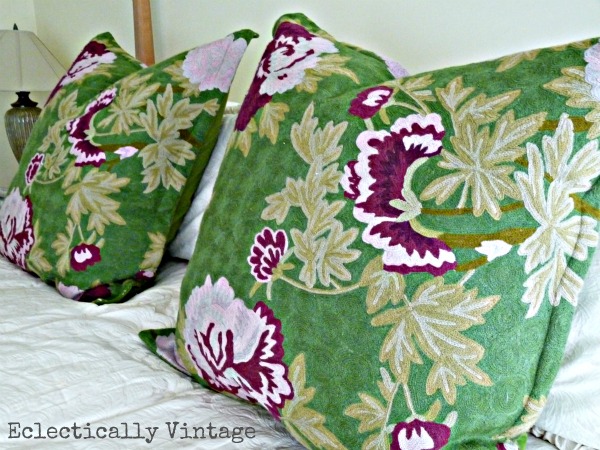 Spice up neutral beige sofas with a bold pillow.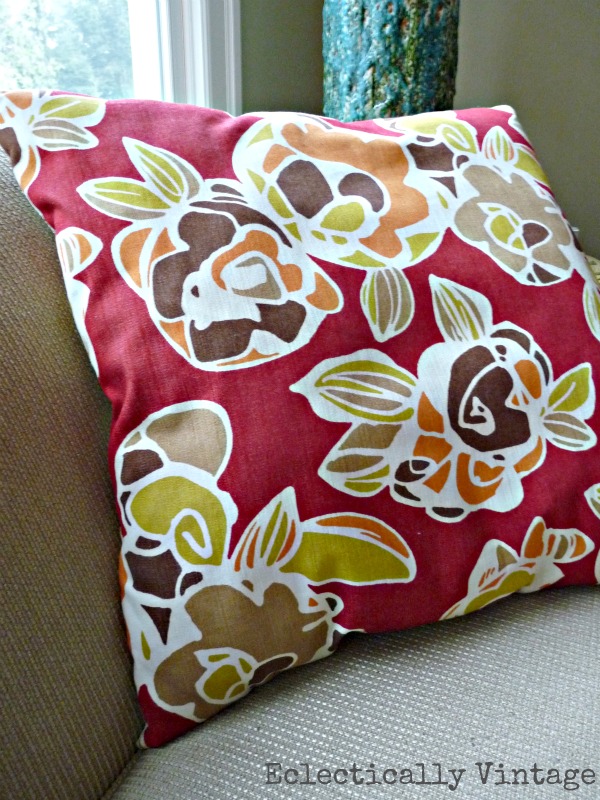 And who could forget the kids – their playroom is filled with fun pillows like these
(hey, what else would you put on a zebra chair)?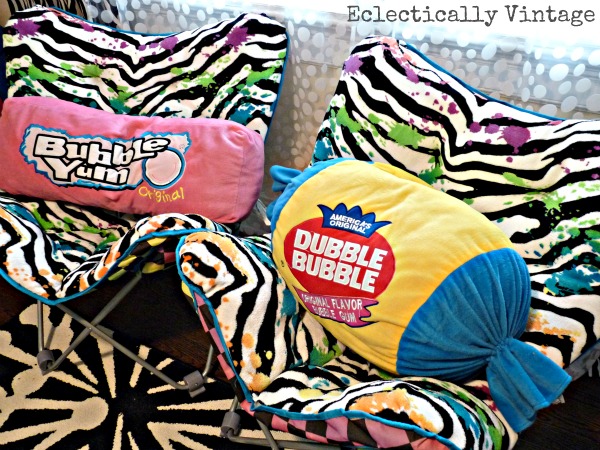 And can you believe this fabulous pillow was made from a painter's drop cloth?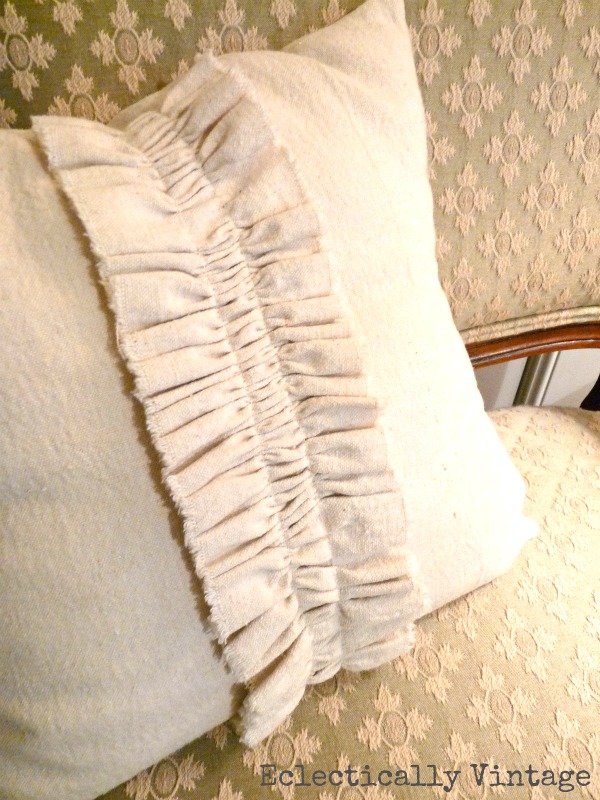 Here's to some great pillow talk.