Only a couple more weeks til I start planting for summer!
Some of my favorites are:
Morning Glories
on my back deck.
I planted about 6 tiny (I'm talking lone, spindly stems about 4 inches long) morning glories in May last year.
Two on either side of the deck stairs and one on each side of the deck.
In a few months, they looked like this and lasted through October when I cut them down!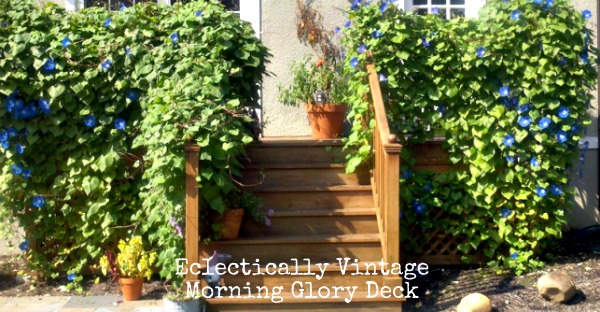 Succulents
And who doesn't love a good succulent – in an old mop bucket?
I leave this out year round – ignore it completely
and it thrives!

Hanging Ferns and Coleus
on my front porch.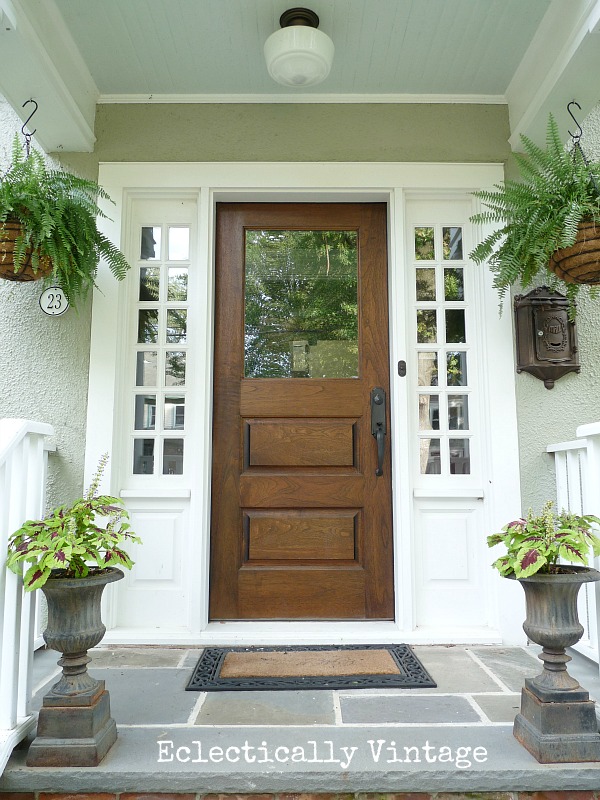 Potato Vine, Begonia, Petunia and Licorice Vine
spilling from big metal pots.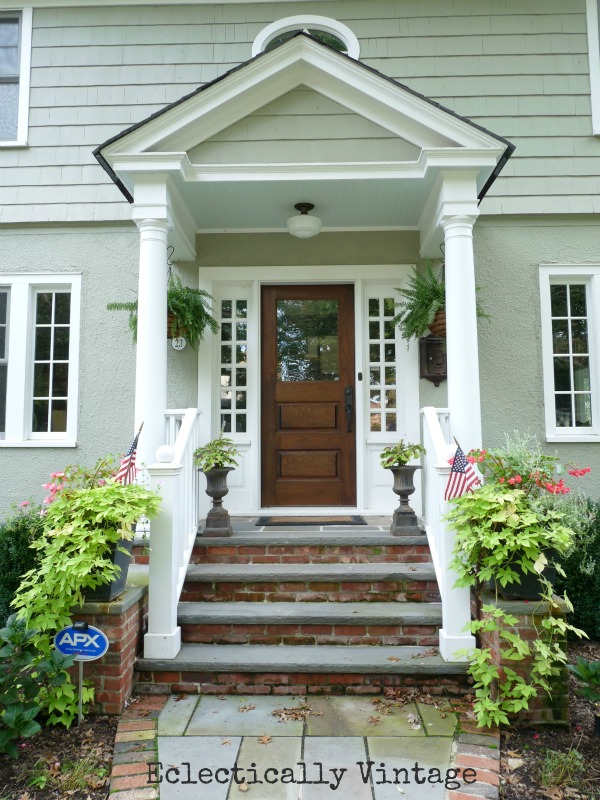 Forsynthia
Forget wreaths – how about an umbrella filled with forsythia to welcome in spring.
Weeping cherry tree
lazing the day away in an adirondack chair in my backyard.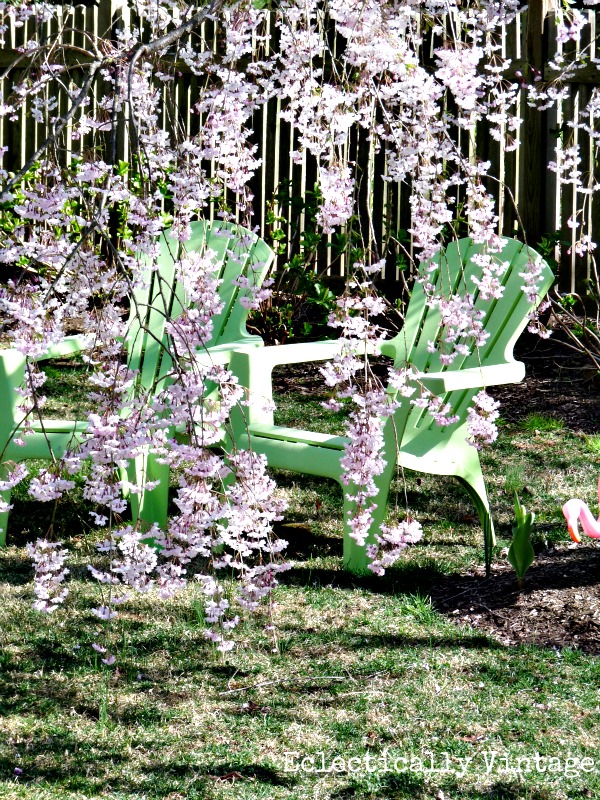 I have big plans for my containers this summer – stay tuned.
They're not your every day pots!