Exceptionally Eclectic – Orange & Blue Vintage Home
When Tiffany from La T Dah saw the For Sale sign at the house around the corner, she had to peek inside.
Did the fact that it only had one bathroom – that wasn't functioning – scare her away?
No way, she scooped up the house and set about transforming it into a fully furnished rental property.
Orange
and
Blue Decor
Thrift shops, side of the road castoffs and yard sales were Tiffany's BFF.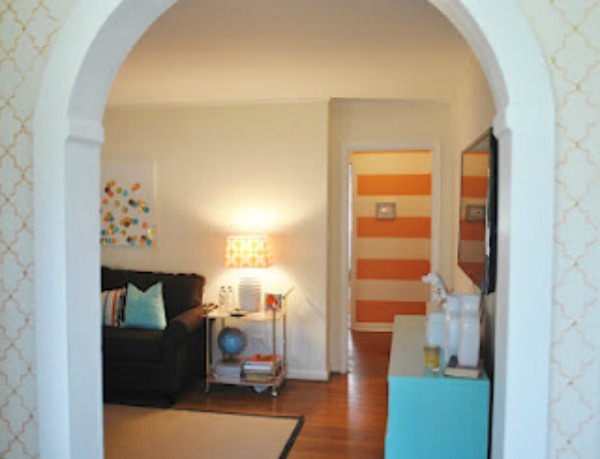 This foyer stencil gets extra punch by adding …
1,200 thumbtacks!
And she's got the numb thumb to prove it!
See how she did it here.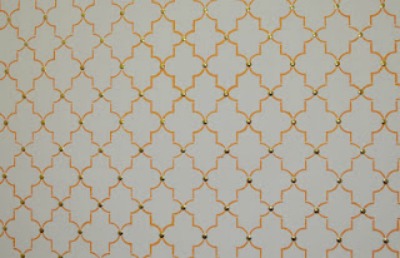 Check out this simple way to make a chevron coffee table here.
No measurements or patterns involved!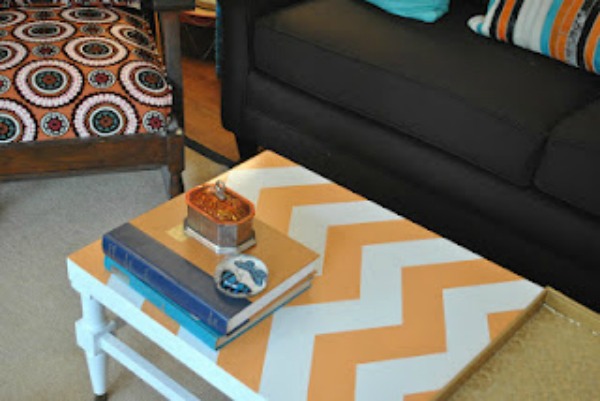 Can you believe Tiffany found this bar cart on the side of the road!
The lampshade gets a lift with with mod podged (my new word) napkins.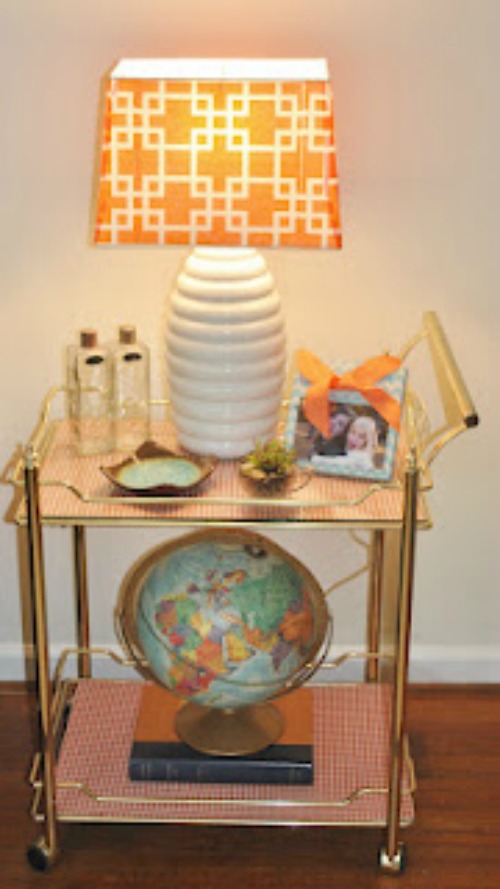 Oranges – of course!
$2.99 tea towels from Target make a fun window treatment.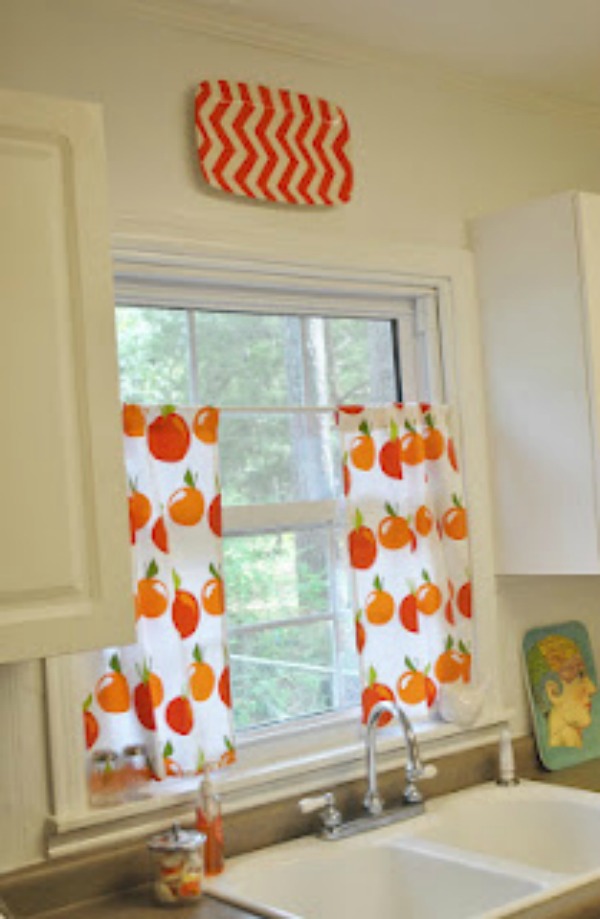 Fabulous blue dresser gets a second life.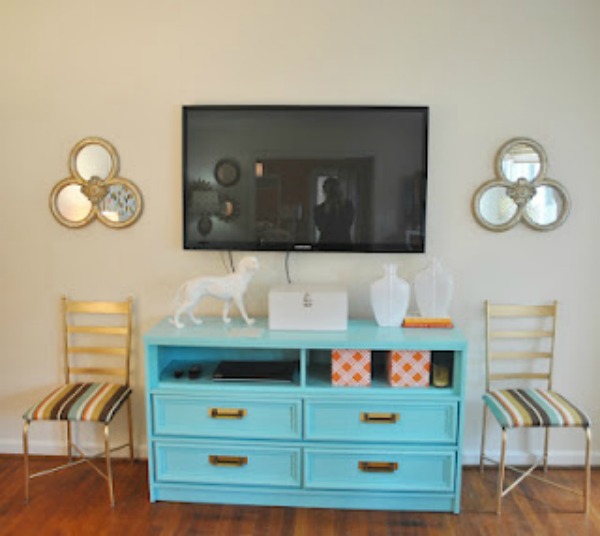 It's all in the details.
Love the shaggy orange pillows.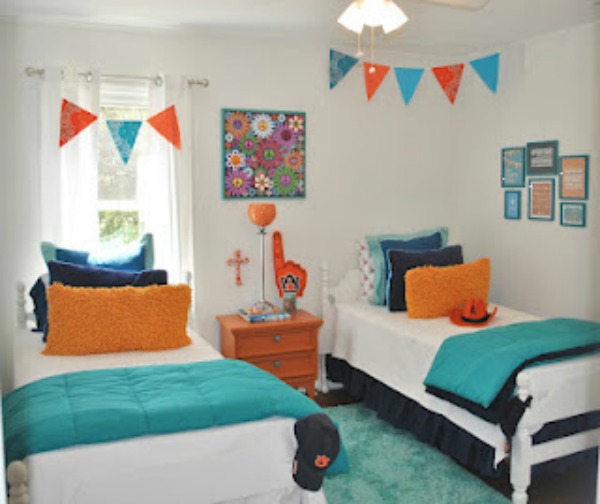 Not only are there 1,200 thumbtacks in the foyer,
the curtains have thumbtack studded trim too!
That is one fun house!
Stop by La T Dah to see more thrift shop transformations.
You'll definitely be inspired!
Check out more Exceptionally Eclectic home tours here.