What does $6 buy nowadays?
6 fly swatters from the Dollar Store,
5 songs for your I-pod,
1 gallon of gas if prices keep rising (hopefully not)!,
1/3 of a tube of Kari's hand cream,
or
this dresser!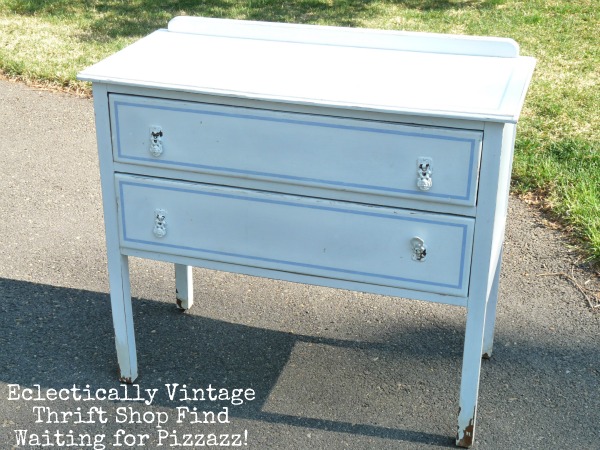 It's an ugly duckling but I have big plans for her!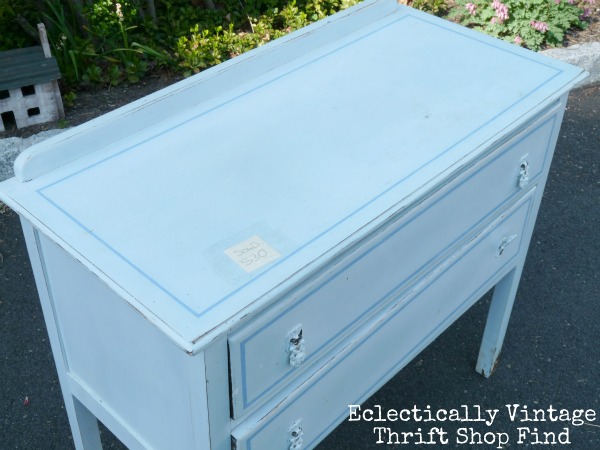 See the price still scribbled onto the bird condo?
Sure, $2.92 sounds great.
But Thursday is 25% discount day at the thrift shop!
Oh yeah!
So for the price of a large fry at McDonald's,
you can throw in this bird condo too – with the cute metal roof!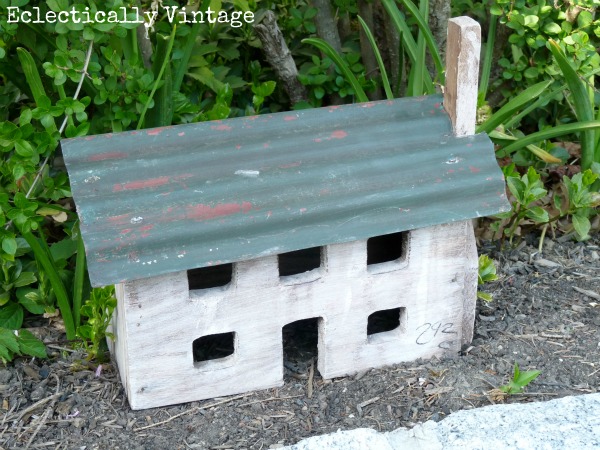 Wait, you're thinking (yes, I can read your mind)!
Kelly, didn't you just get rid of about 10 birdhouses when you cleaned out your scene from Hoarders basement?
Look, if we're going to be friends, don't judge!
Can't wait to share the new and improved dresser!
What's your best thrift shop steal?
Linking Here:
Southern Hospitality – Thrifty Treasures
Savvy Southern Style, Redoux