Entrance Vestibule Packs a Punch Reveal
It sounds so pretentious – entrance vestibule.
That's what the realtor called it and I'm sticking to it!
It's tiny – so why not add pizazz with dark walls.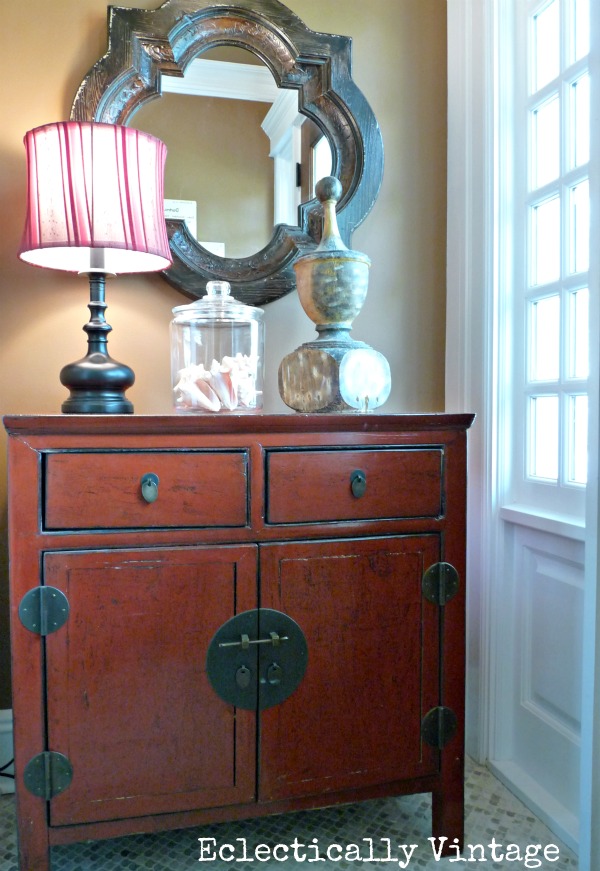 Before – Oh, the Horror!
Mint green front door, red painted tile, peach paint and floral wallpaper – a decorating don't!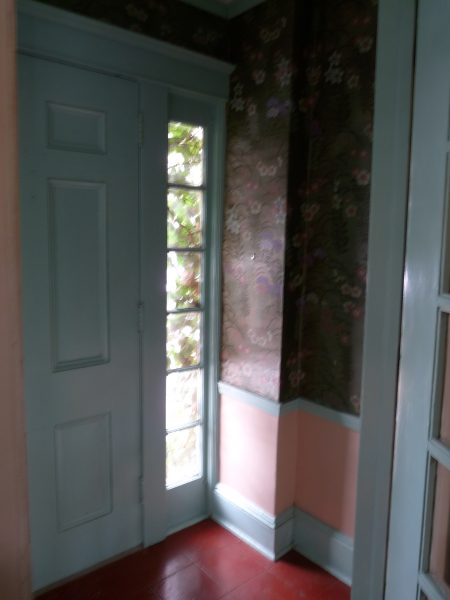 Back to the After!
I just love this cute little room that leads to another door into the foyer.
Welcome – may I take your coat – very Downton Abbey!
A Target $5 clearance lamp, world's biggest finial and a thrift shop jar filled with shells found at an estate sale (they guy threw them in for free).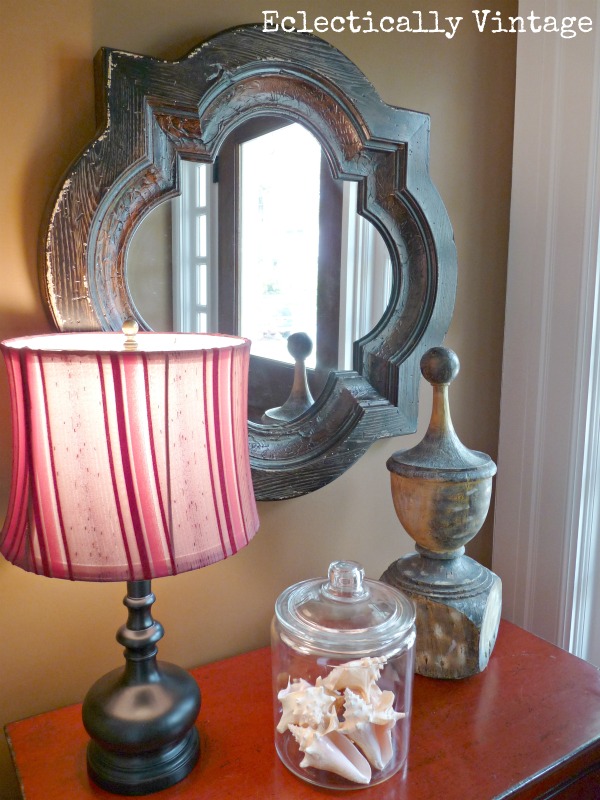 Hang your hat on a vintage doorknob.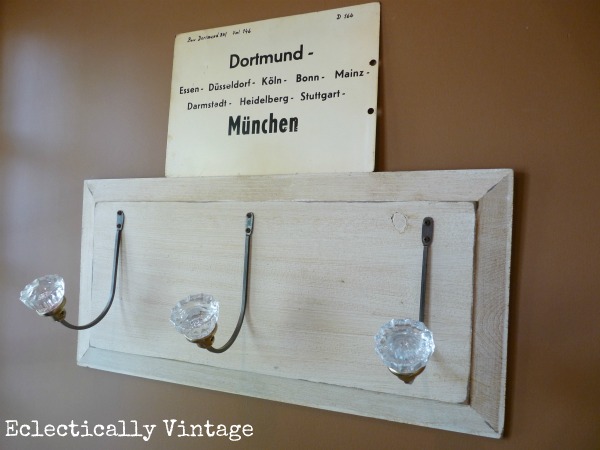 Every room needs some color – this red Asian chest is just the ticket.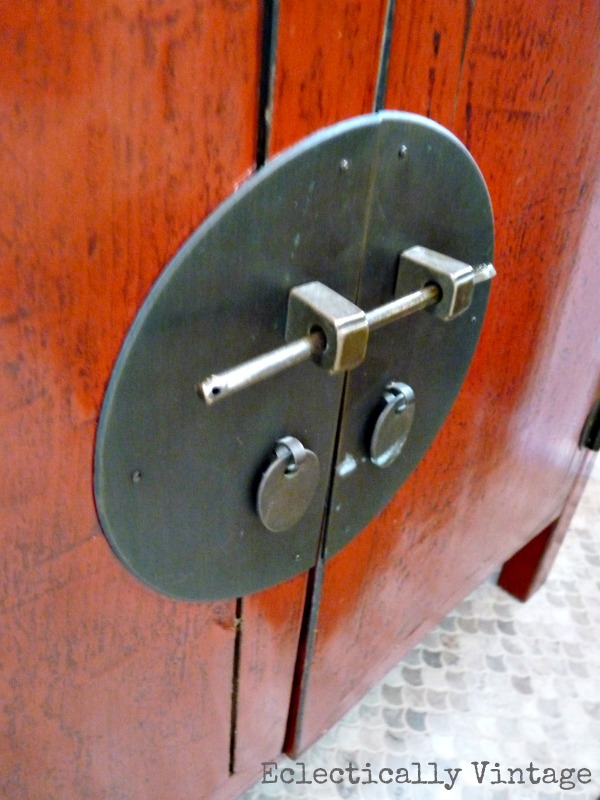 Found the worlds biggest finial at a store closing sale.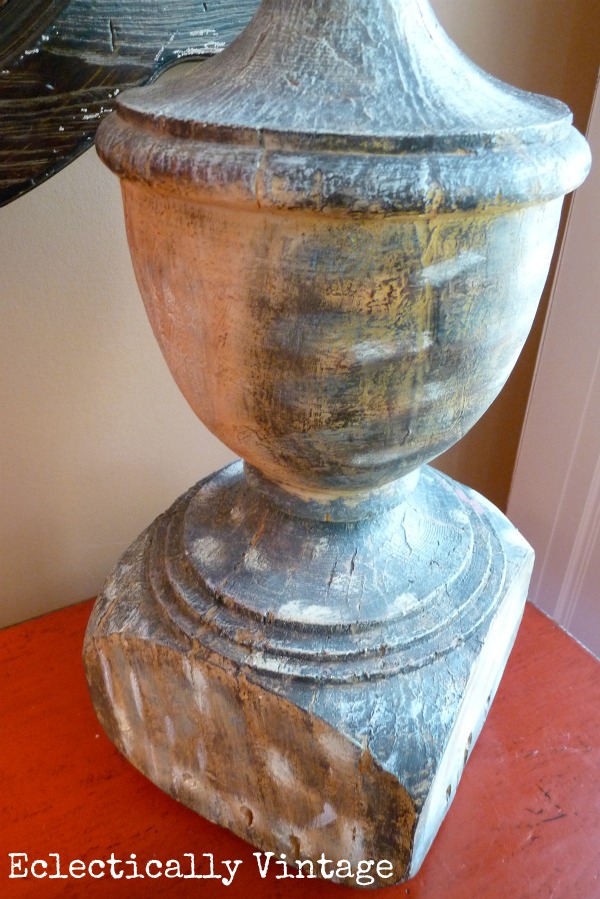 I drove through the neighborhood trying to decide on a front door style.
 Here's what I came up with – love the huge window and the grain of the Spanish cedar.
Mental note – don't wander around in the buff.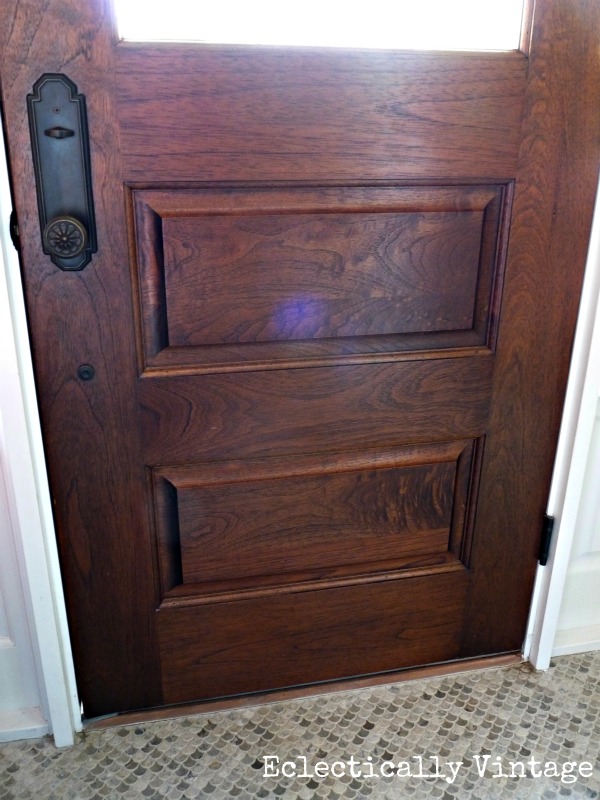 Fan-shaped marble tiles.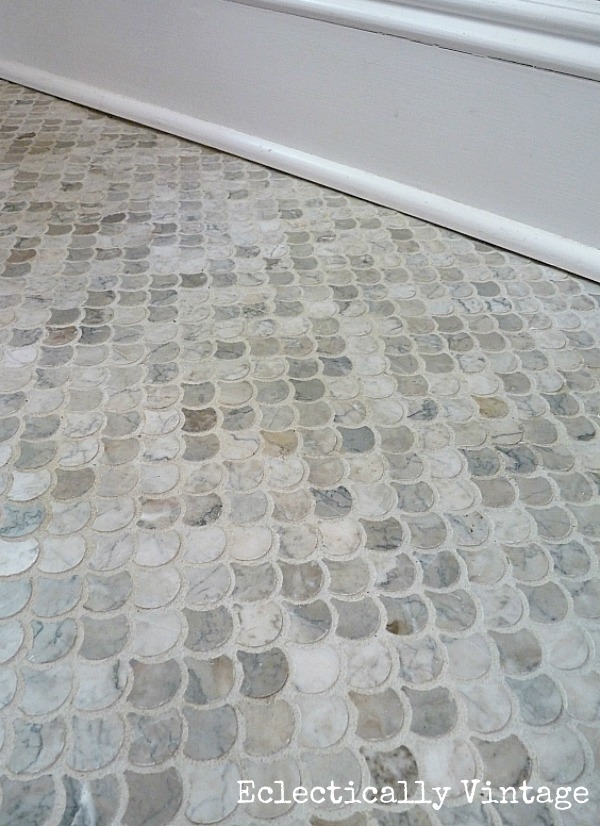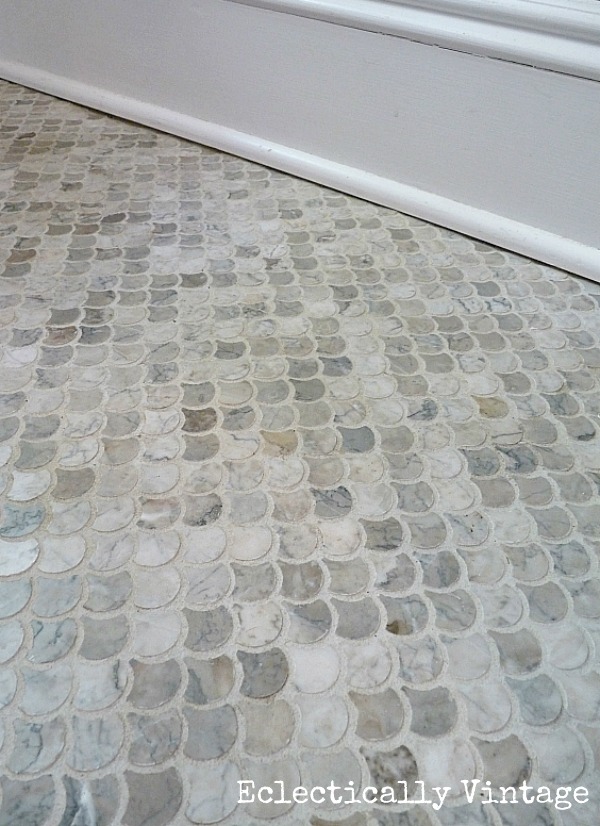 My dad's friend gave him this German city sign before I was born.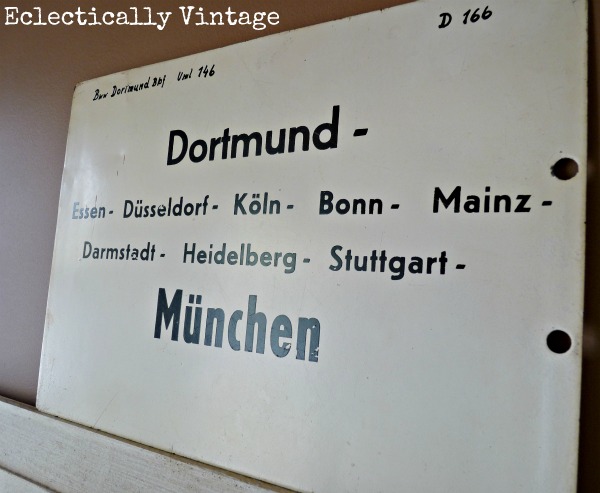 A clear glass schoolhouse light looks great against rich brown walls – and ceiling!