I have a slight obsession with gnomes.
Don't judge me!
Vintage or Target knockoffs – it really doesn't matter.
Scored this vintage pipe smoking fella at a rummage sale – broken hat and all.
2 Target knockoffs.  They're so faded – unlike the vintage guys who hold up much better in the sun.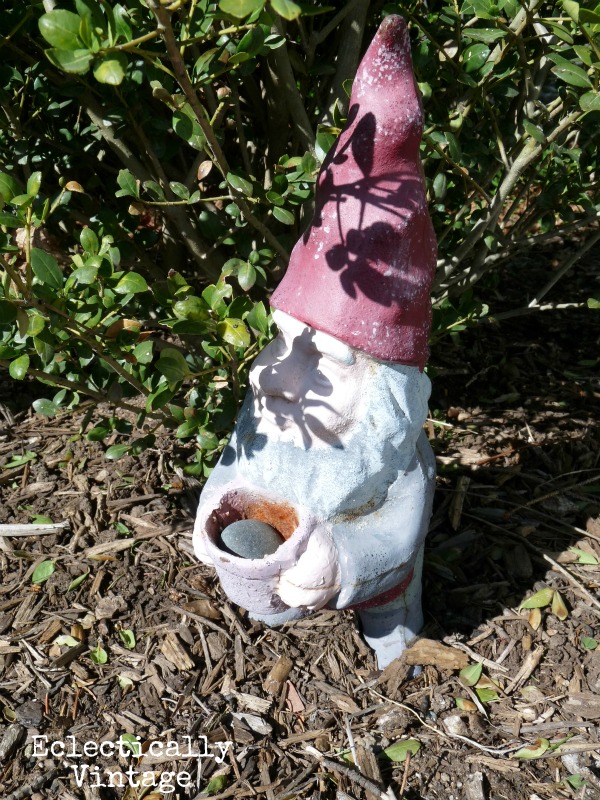 Yes, this is number 3 … I told you not to judge!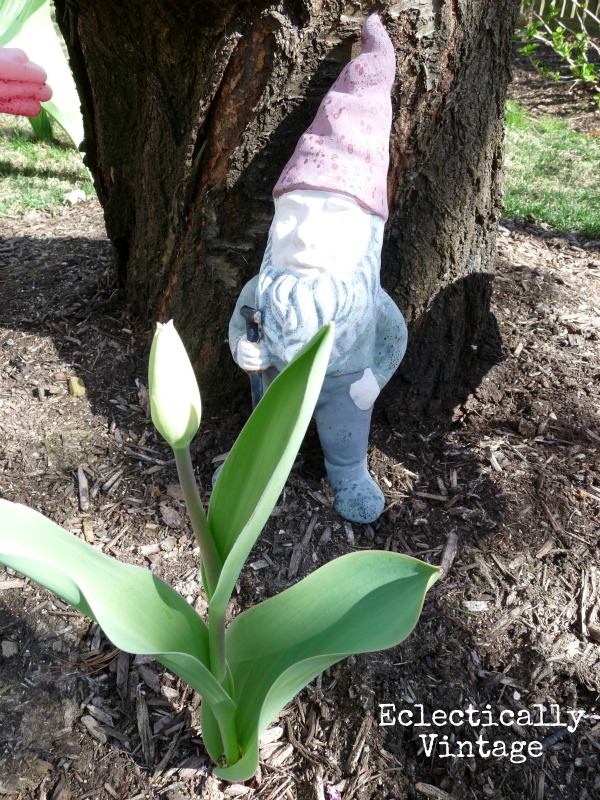 This poor vintage shell of a gnome sits hunched on his mushroom in deep thought.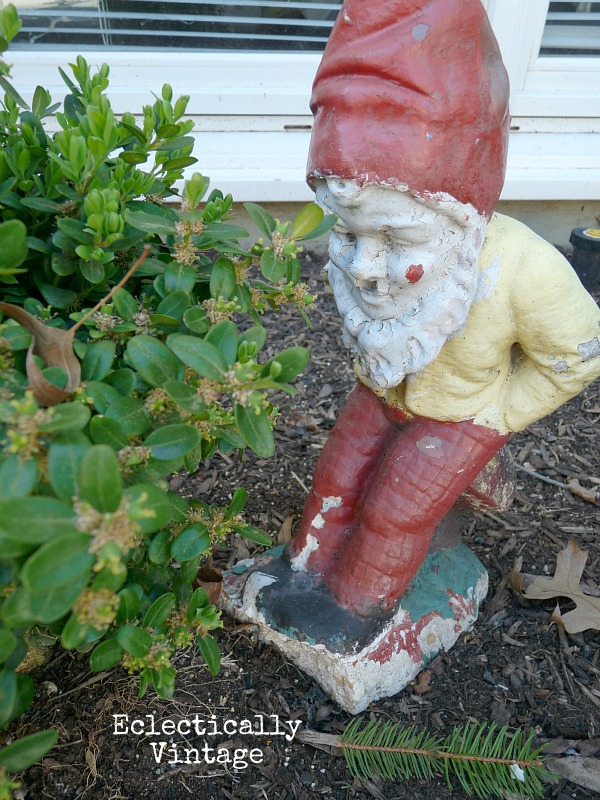 Ok – who thinks I need a gnome intervention?
Sharing Here:
Savvy Southern Style, The Shady Porch, House of Hepworths
From My Front Porch to Yours , Common Ground, Mod Vintage Life